It's estimated we spend around 229,961 hours asleep over a single lifetime. That's 26 years in total, if you were wondering. And that does not include lie-ins, so with all those hungover Sunday mornings factored in you're probably totalling something even more staggering.
Picking a mattress, duvet and pillow, therefore, is a less insignificant task than you might have thought. If you're going to spend 26 years in bed, after all, you may as well be comfortable.
UPDATE:As well as upgrading your pillow, why not do yourself a favour and switch up everything to do with your sleep? This my seem pricey, but if you've been having difficulty getting a good night's rest it's worth it. Check out our lists about the best mattress, as well as the best sleep masks too.
Pillows have a particular importance in that they're intended to cushion your head, neck and shoulders while you sleep. And as anyone who's slept in a budget hotel or bought the cheapest supermarket pillow they can find can tell you, a bad pillow can have a huge impact on neck and back pain – and therefore on your waking day, too.
Luckily, we've scoured the internet for the most comfortable and supportive pillows – here's our pick of the best.
Best pillows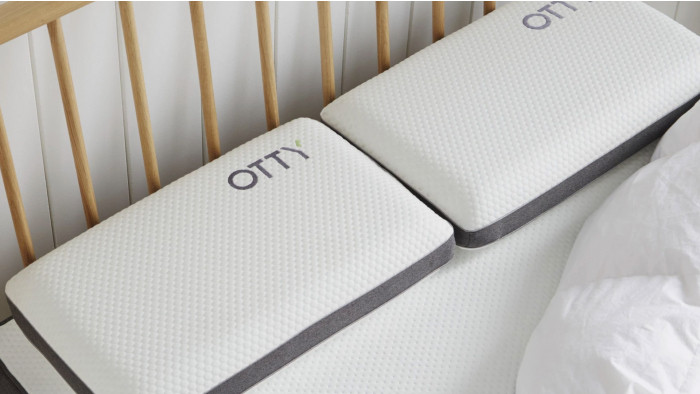 Memory foam pillows tend to have a sloped edge, so you might be slightly perturbed by the Otty's angular, blocky look. But don't be put off – it's just as comfortable as you'd expect from a memory foam pillow.
Otty's unique selling point is what it calls its 'Cool Blue Gel', which as the name suggests is a gel designed to keep you cool at night. All of its pillows are infused with the gel, meaning you won't wake up a sweaty mess. They're also hypoallergenic.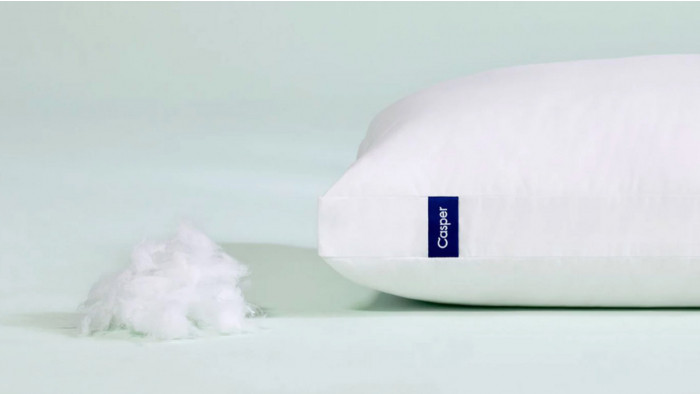 Casper's pillows are slightly different to the norm, with a 'pillow within a pillow' design – a combination of a firm inner pillow and a softer outer one. The design means you get the best of both worlds – your head feels as if perched on a fluffy cloud, but your neck and back are still properly supported.
We doubt you won't like it – it's one of the best pillows we've ever tried. But if for whatever reason you don't, you can return it for free. Casper operates a trial period, so if you don't get on with it, you can send it back within thirty days.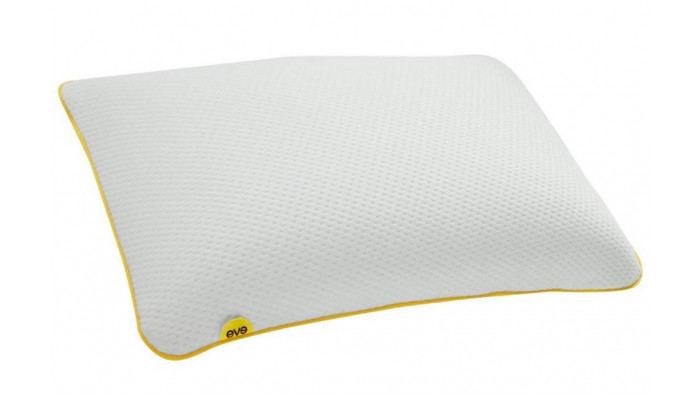 Memory foam mattresses are pretty well known – but did you know you can also get a memory foam pillow to match?
Eve's memory foam pillow is designed, the company says, to provide the "perfect balance of support and squishiness", using a combination of soft and firmer foam to give you the best night of sleep.
And the height of the pillow, something most of us don't pay much attention to, is important here too – it's designed at the ideal height to keep your spine aligned, so you'll wake up feeling rested.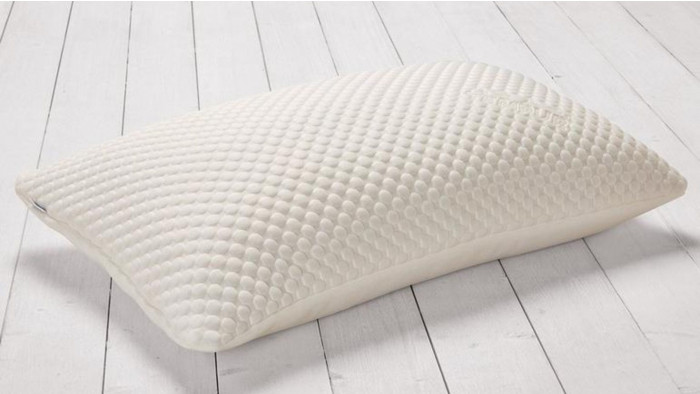 The Tempur Cloud pillow regularly tops lists of the best pillows around, and it's easy to see why. Another memory foam option, the Tempur provides side and front sleepers neck and head protection whilst also giving a softer feel, which many supportive pillows don't have.
Like the Velfont, it also responds to your body temperature – if you get cold during the night it will keep you warm, and those of us who get sweaty in our sleep will remain cool.
And while the pillow itself is not machine washable, it comes with a cover that can be removed and washed whenever you need.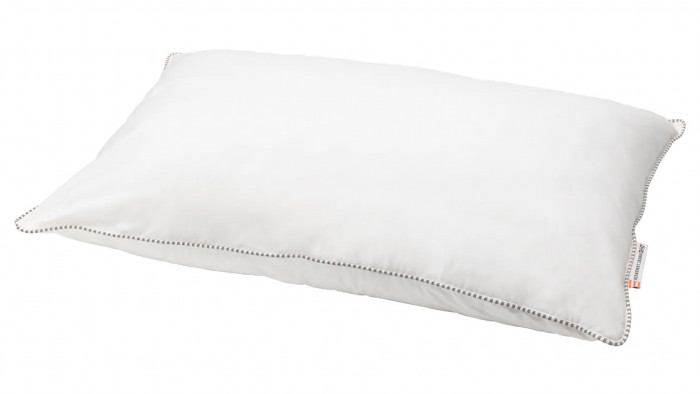 Alright, so this probably isn't going to give you the same level of support as an £85 model designed with NASA approved material, we'll be honest. But if you're looking for a booster pillow to prop you up in bed or something for the spare room, then you can't really go wrong with this cheap and cheerful IKEA pillow. It's designed for back or side sleepers – and it's machine washable, too.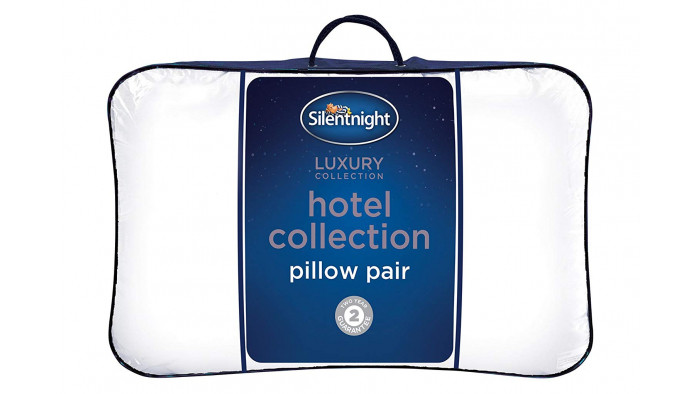 Made from hollowfibre, this two pack of pillows is slightly less luxurious than something made from memory foam or duck feathers.
But for a quick, cheap buy, they're not too bad. Machine washable and tumble drier friendly, they work best for those who like a softer pillow. As they're made from hollowfibre, you may need to plump them once a week, but they should retain their shape for some time.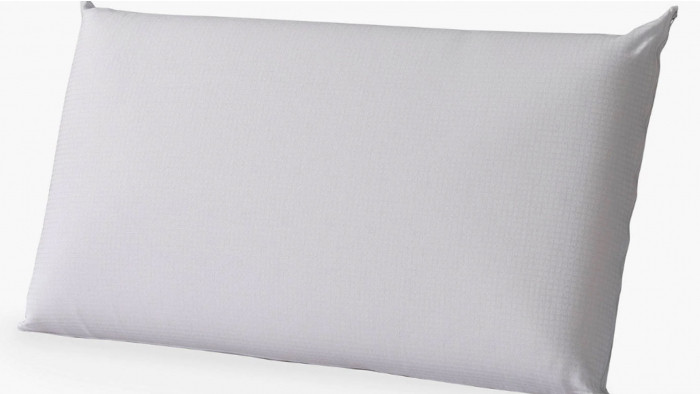 Too hot, too cold... not being able to get to sleep because of your body temperature is an incredibly frustrating experience.
But the Velfont temperature regulating pillow, which uses cotton originally designed for NASA, sorts you right out. It adapts to different degrees of body heat to make sure you stay at the optimum temperature throughout the night.
The Velfont is also designed to keep your spine aligned – so you'll be cool and comfortable.
We've heard a lot about how your pillow's height can impact your neck, back and shoulders. But what if you could actually adjust it so you're ultra-comfortable, too?
This is what the Simba Hybrid pillow offers. You can add or remove so-called 'Nanocubes' from your pillow, meaning your sleeping position is personalised to you. These also change the firmness of your pillow – so whether you're someone who likes your bedding soft and cosy or firm and unyielding, there's something for you.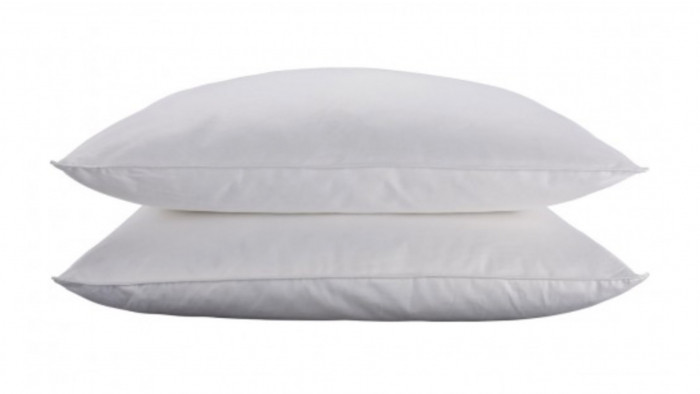 If you're less of a foam fan and prefer a traditional feather, this Habitat double duck feather set might be what you're looking for.
Specifically designed to be fluffy, they're probably not the best option for someone who's looking for something firmer. But if you want something soft, they're perfect, with a combination of duck feather and duck down giving you that extra squishy feel.