We're living through a golden age of animated sitcoms. Gone are the days when The Simpsons and King of the Hill were the only alternative to live-action shows.
Netflix has got behind the medium in a big way, commissioning the likes of Disenchantment, Bojack Horseman, Big Mouth and F is for Family. And proving once and for all that some cartoons definitely aren't for kids.
We've put together a list of the best animated sitcoms for you to look through and vote on, from old classics to new contenders. Just upvote your favourites and downvote the ones you don't like, and eventually we should have a pretty good idea of what the internet views as the best animated sitcoms of all time...
Have we missed a classic? Add your suggestions at the bottom.
Best animated sitcoms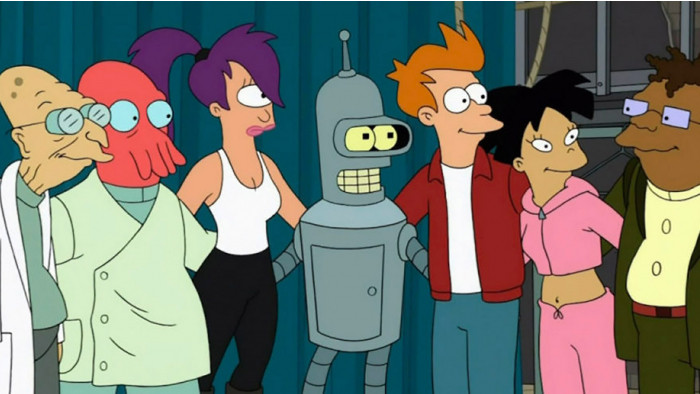 Take The Simpsons and plonk it a thousand years in the future and you have Futurama. That's a bit unfair: the show has a flavour of its own, having great fun tackling the various sci-fi tropes from both big screen and small. But the sharp writing and memorable characters can certainly be traced back to Evergreen Terrace.
Fry, a pizza delivery boy, gets frozen on New Year's Eve in 1999 and wakes up in the year 3000, where he emerges still as a delivery boy, but for his great nephew from 30 generations in the future. What a difference 1,000 years makes.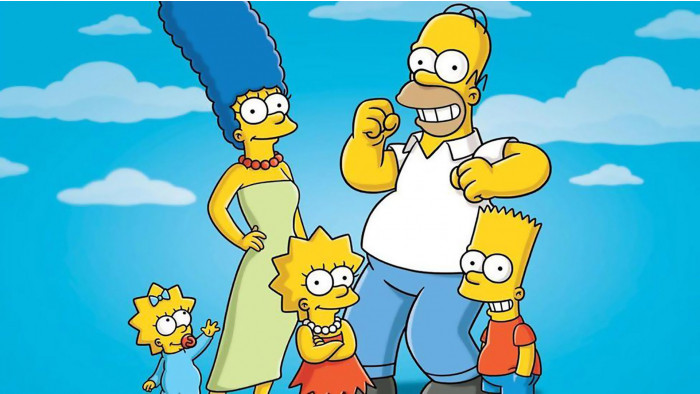 No list of animated sitcoms could exist without the original. Not only did the amazing success of The Simpsons directly lead to Matt Groening creating Futurama and Disenchantment, but almost every other show on this list owes some kind of debt to Homer, Marge, Bart, Lisa and Maggie. Not to mention the colourful cast of endlessly quotable extras from Ralph Wiggum to Mr Burns.
Yes, it goes off the rails around Season 10, and yes there are probably more bad episodes than good now, but the early years remain the animated sitcom benchmark to beat.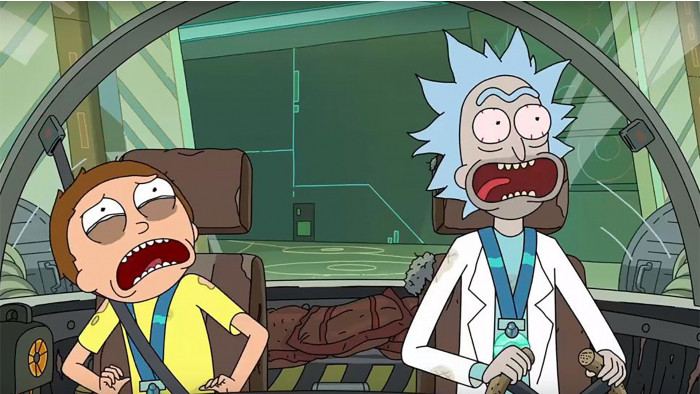 Imagine Back to the Future, but where Doc Brown is a misanthropic drunk, and you're close to picturing Rick and Morty. The show expertly blends domestic family life and mind bending science fiction adventures with plenty of oblique references to big screen nerd cannon. The episode Total Rickall – where a parasite implants fake memories in the host's head, creating hundreds of wacky sitcom extras – is unlike anything we've ever seen, and feels akin to Red Dwarf at its creative best.
Given there are only 31 episodes at the time of writing, and
70 more have been commissioned
, we'll soon know if the show's unique formula can survive the strain of an extended run.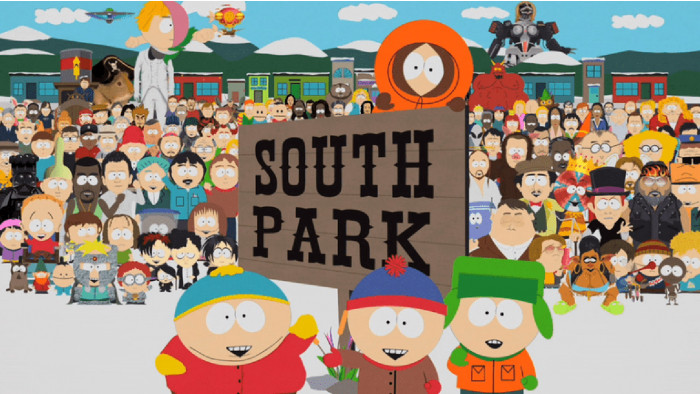 The longest running show on this list outside of The Simpsons, South Park is an unapologetically dark and foul-mouthed show that satirises anything and everything. No wonder it has made a lot of enemies over the course of its 22 seasons.
Its crude and simple animation style means that episodes can be surprisingly reactive to the stories of the day, and as a result it has always felt remarkably current. Show creators Trey Parker and Matt Stone describe themselves as "equal opportunity offenders" so prepare for some offence alongside the laughs...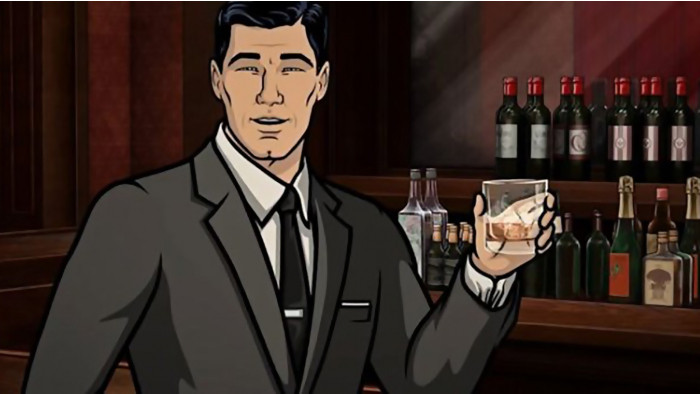 Imagine a more vain and incompetent James Bond, and you're probably picturing Sterling Archer. He's the top spy at the International Secret Intelligence Service, more through nepotism than ability.
Archer is one of the most entertaining animated sitcoms around thanks to its quickfire dialogue and entertaining cast of dysfunctional characters.
The voice talent is pretty impressive, too. H. Jon Benjamin (Bob's Burgers) is joined by Jessica Walter (Arrested Development), Chris Parnell (Rick and Morty) and Aisha Taylor (Criminal Minds).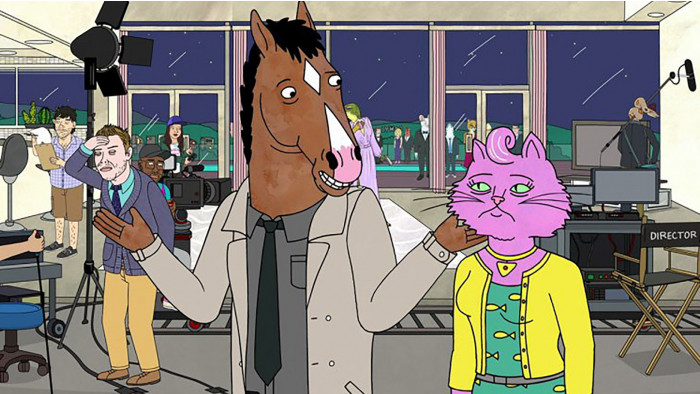 The show that proved to Netflix animated sitcoms were worth backing, BoJack Horseman is one of the most popular shows on the service. Set in a world where humans and talking anthropomorphic talking animals live in (sort of) harmony, the story follows the life of washed-up family sitcom star BoJack Horseman (Will Arnett).
BoJack deals with the fallout of being a faded celebrity with alcohol and self-loathing, and help from the well meaning, but quite useless Todd (Aaron Paul) – a house party guest who never left.
Somewhat patchy in its first season, BoJack Horseman really found its feet in season two and has been recommissioned for a sixth season by Netflix.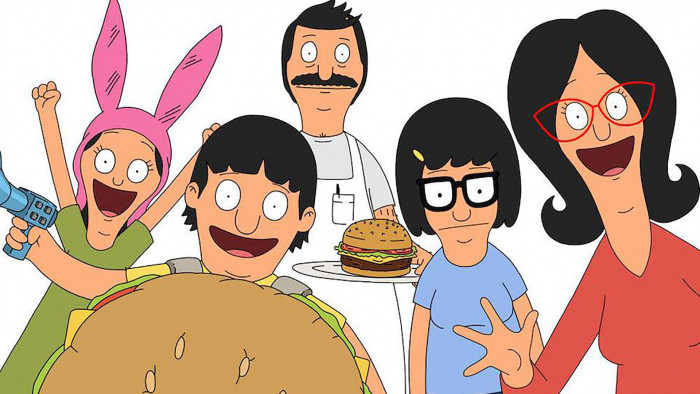 It hasn't really had much of a chance in the UK – there's no PAL DVD release, and it doesn't get prime-time slots on TV – but Bob's Burgers is a charming animated sitcom that has developed a cult following over its nine seasons.
The show follows the family life of Bob and Linda Belcher as they attempt to balance a perpetually struggling burger restaurant and the wellbeing of their three children: awkward teenager Tina, the quirky middle child Gene and rabbit ear-wearing agent of chaos Louise. Watch out for Kevin Kline lending his voice to the wonderfully eccentric landlord Mr Fischoeder, too.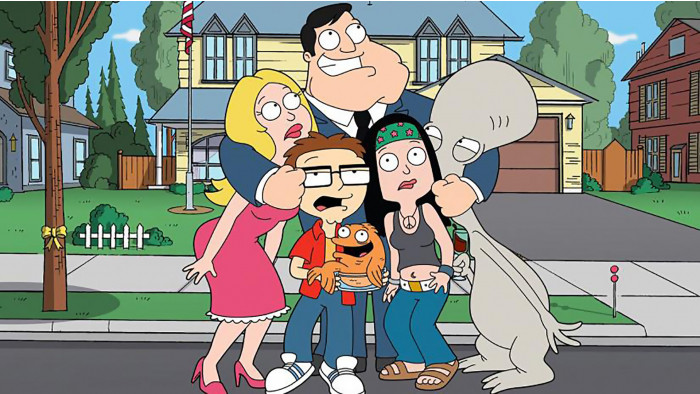 Originally second fiddle to Seth McFarland's megahit Family Guy, American Dad has developed its own distinct personality over 14 remarkably consistent seasons.
Nominally about a fiercely patriotic right-wing CIA agent and the strained relationship he has with his liberal daughter, nerdy son and disguise-wearing alien kept in the attic, the show has branched well beyond stories lampooning the American right in the Bush era and into tales of the fantastical. Even if you dislike Family Guy with a passion, American Dad could well be right up your alley.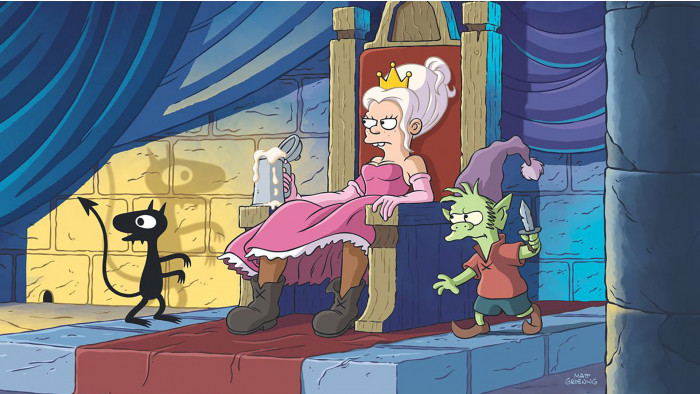 Thanks to the success of The Simpsons and Futurama, Netflix took a chance on Disenchantment. It is Matt Groening's take on a fantasy world complete with dragons, giants and elves.
The story follows Bean, a rebellious princess not keen on the patriarchal traditions of Dreamland, eager to rebel with the help of Elfo – an elf, as you might expect – and Luci, her own personal demon, but often mistaken for a cat.
Netflix originally ordered a 20-episode season, but another has already been commissioned, and is due to land sometime in 2020 or 2021.
Another Netflix original, F is for Family is a foul-mouthed animation that is part sitcom, part period drama. Albeit that period is the halcyon days of the 1970s.
Featuring the voice talent of comedian Bill Burr as Frank and Laura Dern as Sue, his put-upon wife, the show charts the dysfunctional Murphy family through suburban life in lower middle-class America. While much of the humour comes from the Frank's sweary, angry misanthropic rants at the terrible hand he's been dealt, this is a show with a surprisingly engaging story and an even more surprising amount of heart.