Early on in the first episode of Vinyl, the lead character – a sweating, swearing, coke-snorting, tantrum and breakdown-prone, middle-aged record label executive named Richie Finestra, played brilliantly by Bobby Cannavale – details the standard practices of record labels in the early Seventies. In a classically let's-get-up-to-speed-sharpish Scorsese montage, DJs are bribed into playing newly signed acts with envelopes full of cash and "Bolivian dancing dust", unsold records are disappeared into the ocean to artificially inflate sales, and dodgy guys are generally shown doing dodgy things in the name of making shitloads of dodgy money.
The parallels with the openings of GoodFellas, Casino and The Wolf Of Wall Street are inescapable. And like those films, what is on screen is not exaggerated, because it does not need to be.
The year in which the show is set, 1973, was a boom time for rock music. Punk's reset may have been in the post, but this was the year in which Dark Side Of The Moon arrived and decimated all previous sales records for albums, while bands like Led Zeppelin were zipping in and out of stadiums with police escorts – the stadium rock business model by this point having streamlined the chaotic circuses of the late Sixties – notably the Stones' disastrous Altamont free concert – into a smooth, highly lucrative operation.
And while, yes, the bands at the centre of all this were living lives of unimaginable decadence, their label bosses back in London, Los Angeles and New York often made their antics look small-fry.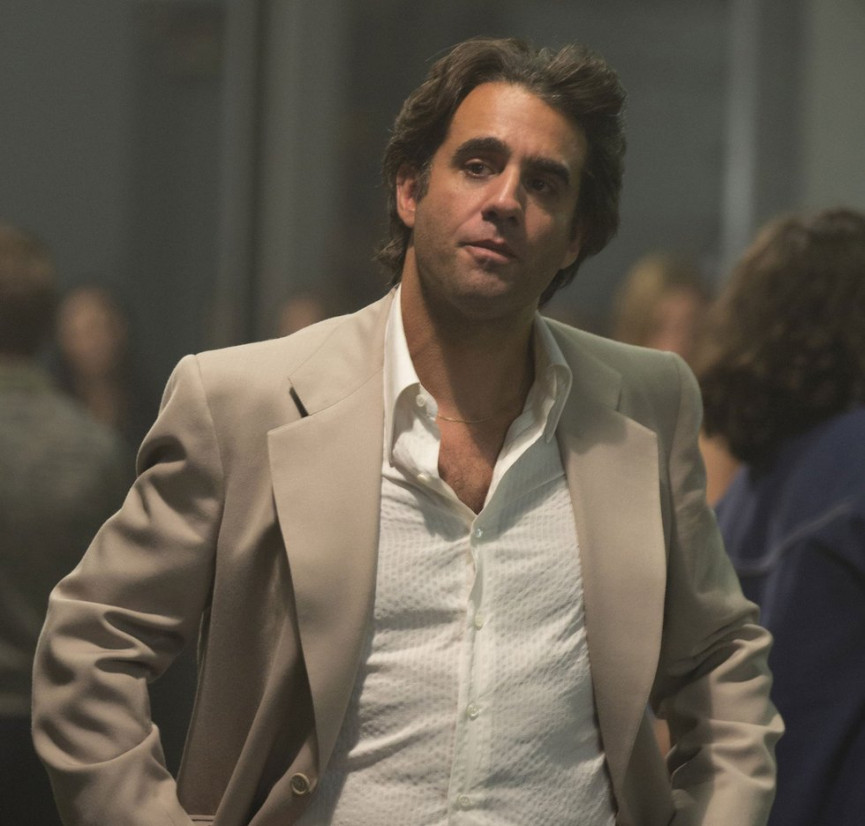 THE GOOD GUY WITH GOOD EARS
Ahmet Ertegun is perhaps the most celebrated of all record label executives. By the late Sixties, he had long established Atlantic Records as a formidable soul and jazz stronghold with artists such as Otis Redding and Aretha Franklin. Then, in 1969, he signed Led Zeppelin (having been tipped off by Dusty Springfield), two years later poached a dissatisfied Rolling Stones from Decca, and entered the world of rock'n'roll.
The bands liked him because he was just as comfortable talking obsessively about music with them at 5am as he was in the meeting room at 9am. And because he knew how to throw a party. At a New York tribute dinner a few months after his passing in December 2006, Mick Jagger told the audience that, rather than a father figure, he saw Ertegun as "the wicked uncle with the wicked chuckle". He noted his incredible stories about meeting the likes of Louis Armstrong, and the gobsmacking 29th birthday do he organised for the Rolling Stones' singer, at which he had booked Muddy Waters and Count Basie. Jagger also recalled a Stones aftershow in the Seventies, when Ertegun volunteered to hire in some entertainment.
"He called an agency called Widows Club," Jagger said. "They were all rotund women of a certain age who stripped for free on the weekend."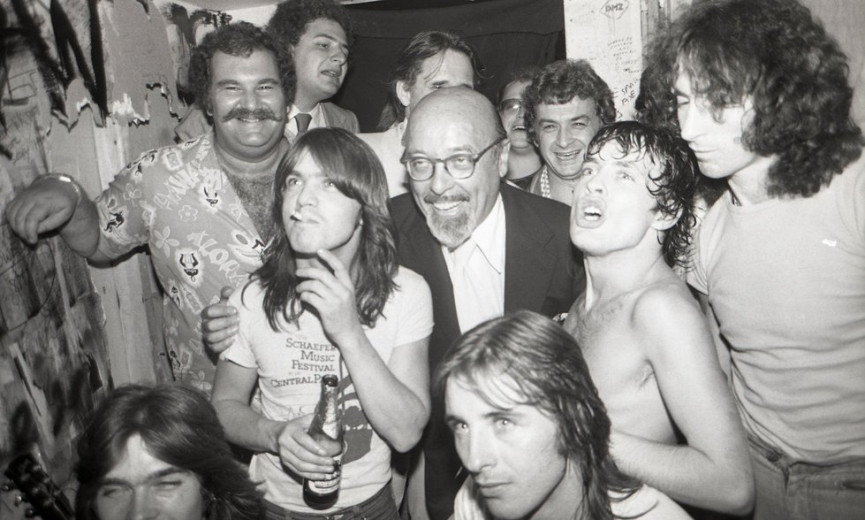 ALL DAY AND ALL OF THE NIGHT
This type of hands-on, lifestyle-matching behaviour – the type that record execs of the preceding generation would never have indulged in – was essential to ensnaring, and keeping sweet, big-name rock acts. But it would have meant nothing unless teamed with a sharp aptitude for business. So while the guitarists could sleep off the late-night all day until soundcheck, label bosses like Ertegun would often have to go straight from the trashed hotel suite to the boardroom. And it takes a certain kind of (usually enhanced) constitution to do this.
Walter Yetnikoff, president of CBS Records, had such a constitution. His incredibly candid (and thus extremely entertaining) autobiography from 2004, Howling At The Moon, is subtitled 'Confessions Of A Music Mogul In An Age Of Excess', and was one of Jagger and Scorsese's inspirations for Vinyl. Jagger also had first-hand experience of the then-CBS Records president.
"I once went to meet him at lunchtime," he recalled in a recent interview promoting the show. "I was sober, and I found out later he was completely out of his mind. I wondered why he wasn't making a lot of sense."
Existing on a diet of vodka and orange, and cocaine, Yetnikoff was completely out of his mind most of the time. But, with the possible exception of the lunch mentioned above, he also made a lot of sense most of the time, too – in terms of business, at least. By 1982, he would be presiding over the release of Thriller (there are numerous hilarious encounters with Michael Jackson in his book, who referred to him as his 'Good Daddy'). In the mid-Seventies, he was busy poaching the likes of Paul McCartney, seducing the former Beatle into signing with him by throwing an entire music publishing company (value: £10m) into the deal – the kind of outrageously high stakes move that would likely not have been made by more sober man.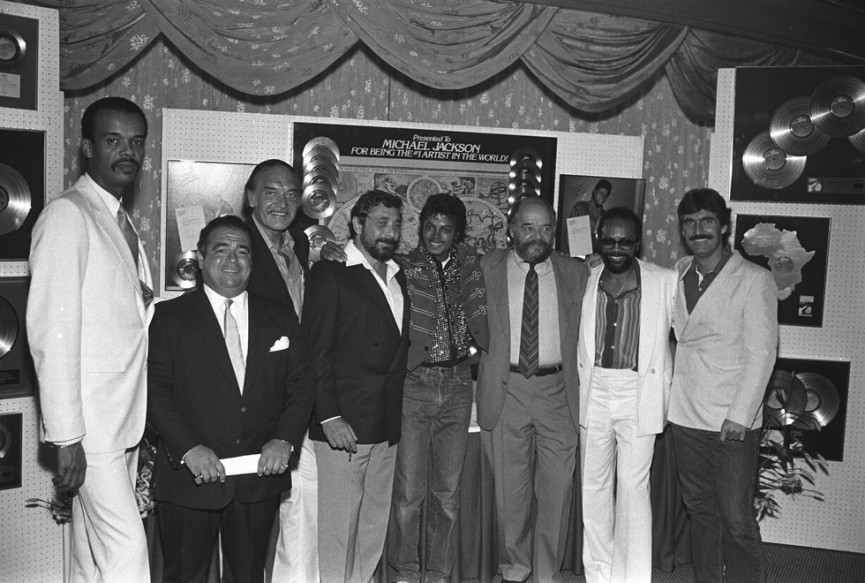 BUSINESS BEFORE PLEASURE
In this sense, Yetnikoff exemplifies the type of record executive that Vinyl portrays. Yes, he liked music, but not to the extent of Ertegun – who even wrote songs such as Ray Charles' Mess Around. Yes, he liked drugs, and wine, and women. But what he really loved, what he really, really got off on, was the doing of the deals, the outmanoeuvring and fucking over of rival CEOs.
And in the early Seventies, there were plenty of them. The climate was such that smaller, initially independent labels could, with a bit of shrewd business (and a decent band or two), quickly operate like the majors in terms of clout. On the advice of Ertegun, David Geffen (later, obviously, of Geffen Records) founded Asylum in 1971 which, having signed the Eagles and Tom Waits, would merge with Elektra a year later and be worth millions.
Of course, when the turnover figures get big so fast, executives were never going to leave it up to the public to decide whether or not their records would become hits: hence the emergence of payola to DJs across the US, and the dumping of unsold records in rivers. To exist day-to-day in this environment, to indulge in these kinds of activities, to live this kind of lifestyle, is not something the faint-hearted should indulge in. It takes characters. Big, unstoppable characters.
No wonder they've now got a celebratory TV show. 
Vinyl is on Sky Atlantic on Mondays at 9pm
(Images: Getty/Corbis/Yevine/HBO/Sky Atlantic)