ShortList is supported by you, our amazing readers. When you click through the links on our site and make a purchase we may earn a commission.
Learn more
The best vinyl records to collect and show off your system
The best vinyl revealed - records that will sound fantastic on your record player.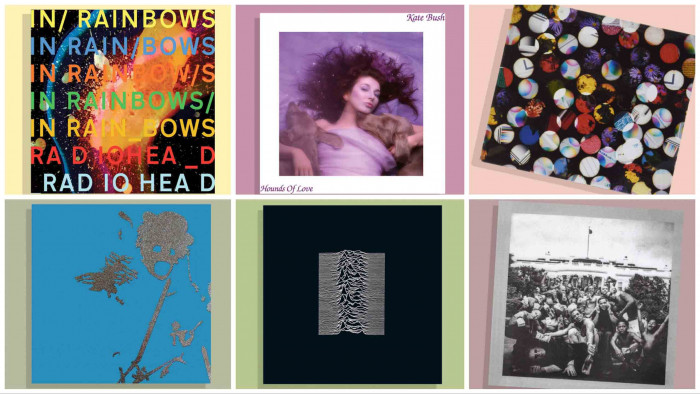 Vinyl is going through a huge resurgence right now, with the format outselling CDs for the first time since the '80s. It's so popular even groups are taking matters into their own hands, when it comes to the physical production of records. Recently, Metallica revealed that it has bought its own processing plant to manage the demand.
This vinyl revival (as it must, by law, be called) hasn't happened by accident. And it's not just the invention of some wilful hipsters in thrall to anything old-fashioned and analog - as this best vinyl round-up proves.

The reason vinyl refuses to die is the way it sounds. Nothing delivers the sonic satisfaction of a vinyl record. Sure, they're inconvenient, bulky, heavy, difficult to store and easy to damage. But they sound so much more, well, musical than any other format it's easy to forgive all this.
It almost goes without saying that some recordings sound better than others. They've had time and money lavished on them, they've been produced by people who care about their sonic qualities - and the better your music system, the more impressive and more emotive some recordings sound.
And some records have better songs on them than others, obviously.
But Lord knows there are plenty of exquisite-sounding records filled with utterly unmemorable songs, and plenty of ropey-sounding records chock-full of brilliant ones.
What's by no means as common is the superb-sounding record that's packed with outstanding songs. You'll find 20 of them below.
Of course, there are a few more than 20 - but here we've picked out extraordinary feats of the vinyl art: records that sound amazing, that feature loads of amazing songs, and that as a consequence will make your system sound, well… amazing.
Best vinyl records to collect
Additional writing: Simon Lucas
Related Reviews and Shortlists