Record Store Day, the annual celebration of those wonderful hubs of musical creativity and community, is nearly upon us.
And, as the event grows in popularity and prestige with every passing year, the list of special releases coming out for it is also expanding.
There's a veritable smorgasbord of delights for just about everyone (you can check out the full list here), and here's our guide to the 20 essential releases that you should do your best to get hold of.
Plenty of great record stores are taking part, so make sure you also check out our UK's Coolest Record Store list first to find one near you - some will be available online but others you'll need to queue for on the day.
Good luck!
Record Store Day takes place Saturday 18 April
---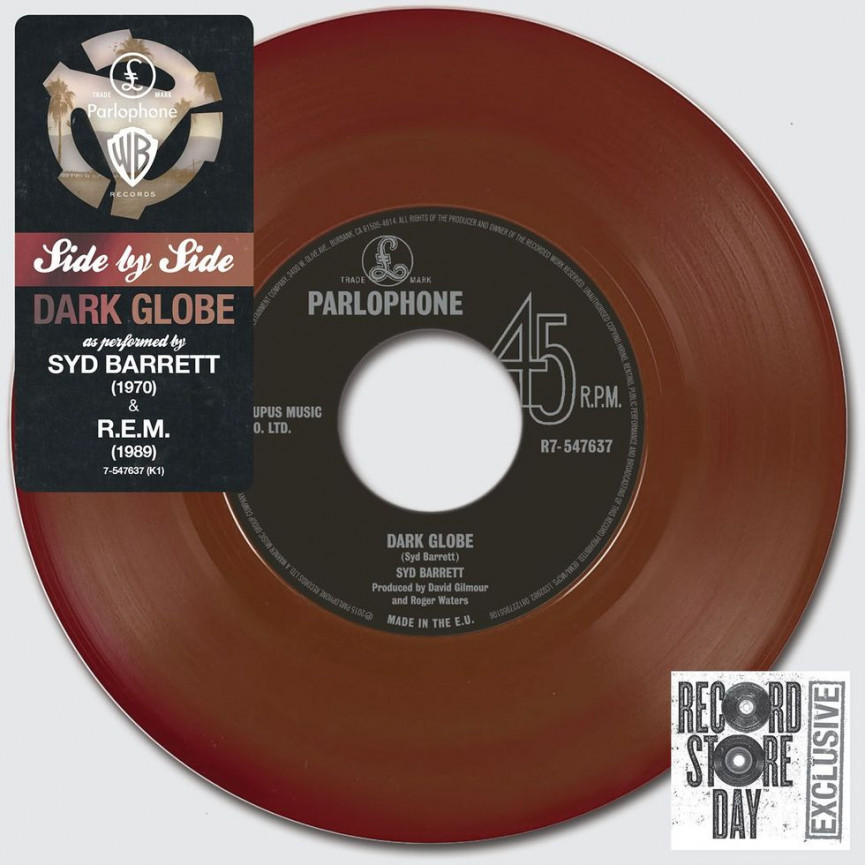 Syd Barrett/R.E.M. - Dark Globe
7" vinyl
One of Rhino's excellent Record Store Day 'Side By Side' singles releases, this sees two very different versions of the same song on one record; in this case, a 1970 track by Pink Floyd founder Syd Barrett and a rare cover by R.E.M., originally released in 1989 on the flip side of Orange Crush.
---
Foo Fighters - Songs From The Laundry Room
10" vinyl
His royal highness Dave Grohl is heading up the publicity for Record Store Day this year and his band come to the party with this exclusive 10", featuring demos of Big Me and Alone + Easy Target, together with the previously unreleased track Empty Handed and a cover of Kim Wilde's classic Kids in America.
---
Johnny Cash - Koncert v Praze (In Prague--Live)
12" coloured Vinyl
A beauty, this one, as the Man in Black performs his greatest hits behind the Iron Curtain in 1983. It's a limited edition heavyweight USSR red vinyl, so it'll look fantastic as well as containing tune after tune.
---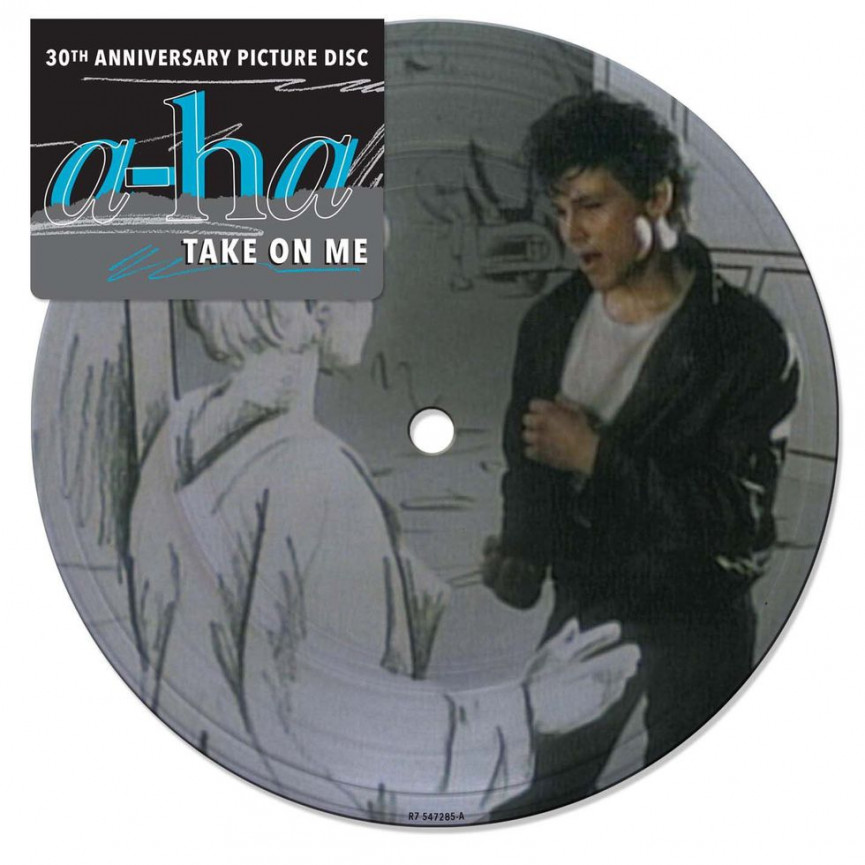 A-Ha - Take On Me
7" Picture Disc
An all-time pop classic which, terrifyingly, celebrates its 30th anniversary this year. It's backed with a more recent Radio 2 session version, but we all know you'll be wearing out the needle on the A-side. Plus, you get to stare at Morten Harket's beautiful face while it plays.
---
D'Angelo - The Charade/1000 Deaths
7" vinyl
R&B legend D'Angelo made his unexpected, and long-awaited, return when he dropped his critically-acclaimed record Black Messiah - his first for 14 years - in December. He now brings out a very nice looking limited edition 7" with special artwork featuring two songs taken from it: The Charade and 1000 Deaths.
---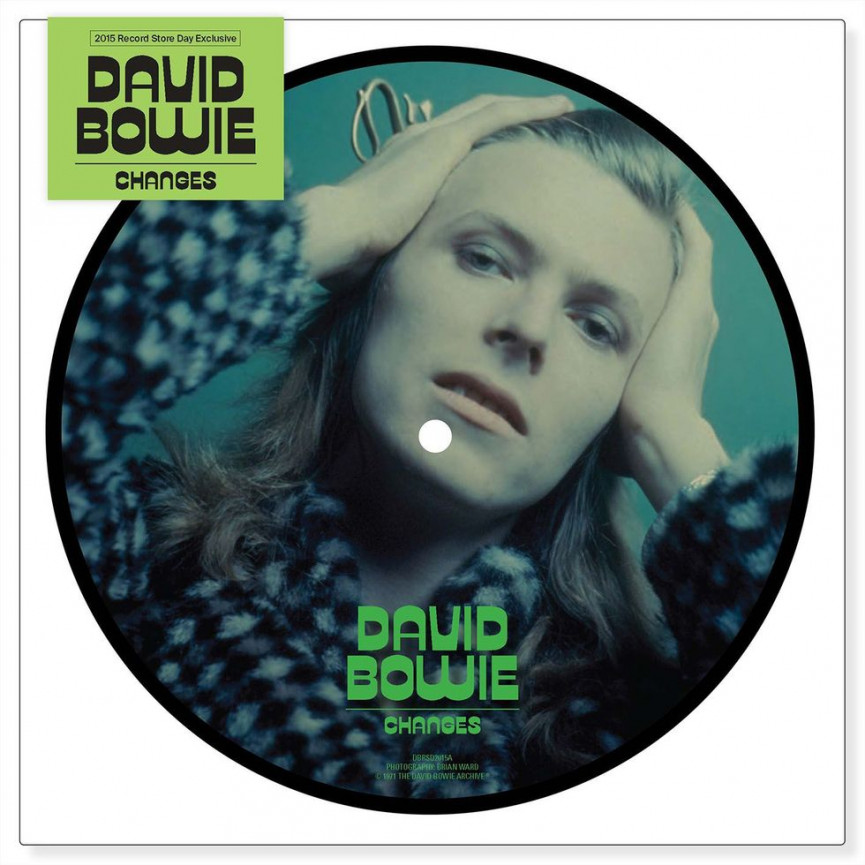 David Bowie - Changes
7" Picture Disc
Not only can you not do wrong with a limited edition David Bowie picture disc, this one also has the additional bonus of featuring a rare B-side, Eight Line Poem, originally recorded in 1971 for a small run of promo LPs on a small independent label called GEM, which helped land Bowie a major record deal and set him off on his path to greatness.
---
Manic Street Preachers - The Holy Bible 20th Anniversary
12" Picture Disc
Hands down one of the greatest indie (or any genre for that matter) records ever made, the Manics have been busy touring it in full in the UK last year, with plans to take it to the States later this year. Meanwhile, this full-length picture disc released exclusively for Record Store Day should deserve a place on anyone's turntable.
---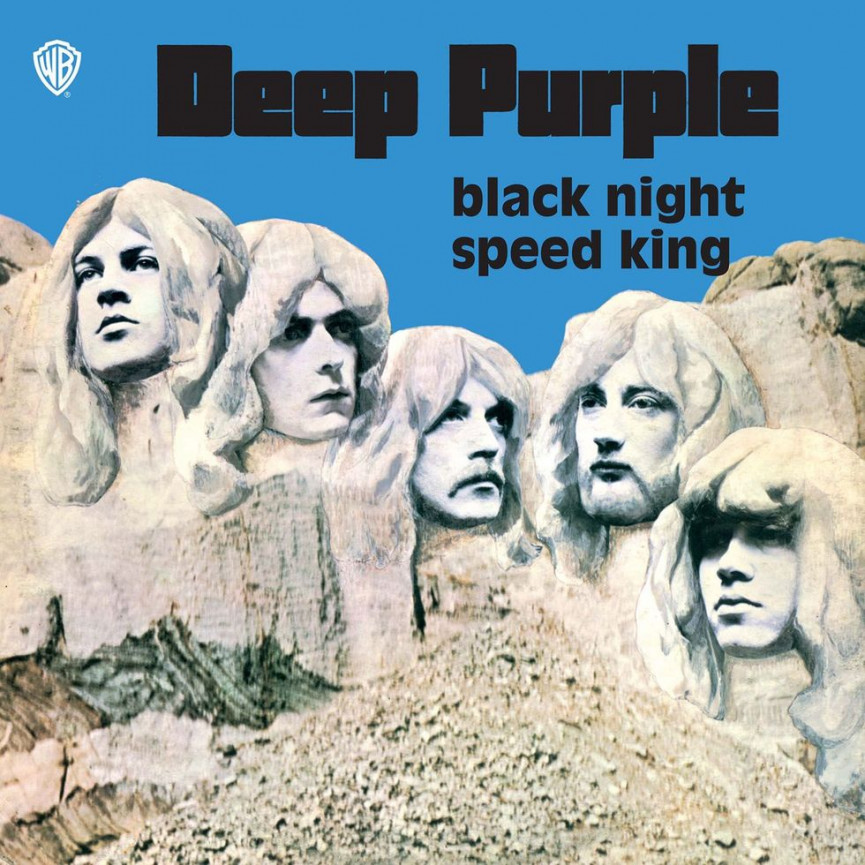 Deep Purple - Black Night/Speed King
7" coloured vinyl
Get your rock on with some classic Deep Purple, with this 7" featuring a previously unavailable single edit of 2005's Roger Glover remix of Black Night, and a piano version of Speed King, only previously released in Holland. Their first time on (blue, sadly not purple) vinyl for both.
---
Johnny Marr - I Feel You
7" coloured vinyl

Johnny Marr's purple patch shows no signs of stopping: after releasing his critically-acclaimed second album Playland in October last year, then guesting on the best Noel Gallagher single yet in the form of The Ballad of the Mighty I, he now unveils a Record Store Day exclusive cover of Depeche Mode's I Feel You. As if that wasn't enough, you get a bit of classic Smiths on the flipside, with Please Please Please Let Me Get What I Want.
---
Paul McCartney - The Family Way: Original Soundtrack
12" vinyl
Macca celebrates his upcoming UK live dates with a repressing of his long out-of-print 1967 film score. This is a biggie for Beatles' fans, for whom it's become one of his most sought-after releases.
---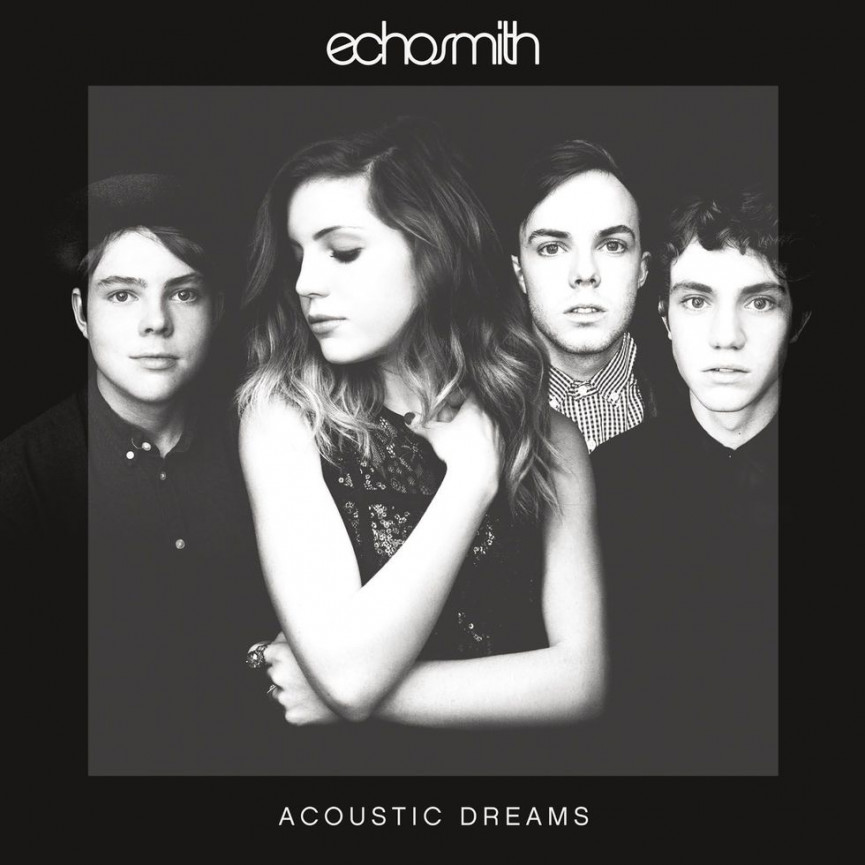 Echosmith - Acoustic Dreams
12" vinyl
We've become unhealthily obsessed with US teen family group Echosmiths' magnificent Fleetwood Mac-esque hit Cool Kids and so we feel duty bound to recommend this, which features five acoustic versions of songs taken from their debut album Talking Dreams; one of which is exclusive to this release. And, yes, it includes Cool Kids, so we'll be wearing that one out instead of the CD now.
---
Metallica - No Life Til Leather
Cassette
Metal gods Metallica embrace the true spirit of Record Store Day with this exclusive cassette release of one of their early demo tapes, originally recorded in 1982 and newly remastered. It features early incarnations of tracks, including live staple Seek and Destroy, that would end up appearing on their classic debut Kill Em All. Imagine listening to this for the first time with no idea of just how huge they were going to be.
---
Jurassic 5 - Quality Control
Vinyl Wooden Box Set
Their second album (we still count their self-titled EP as their true debut) was a hip hop classic; purchase this glorious 'Wood Box' 4-LP set and take yourself back to 2000 with Cut Chemist, Nu-Mark, Chali 2na, Akil, Marc 7 and Zaakir providing the beats and lyrics from the concrete streets.​
---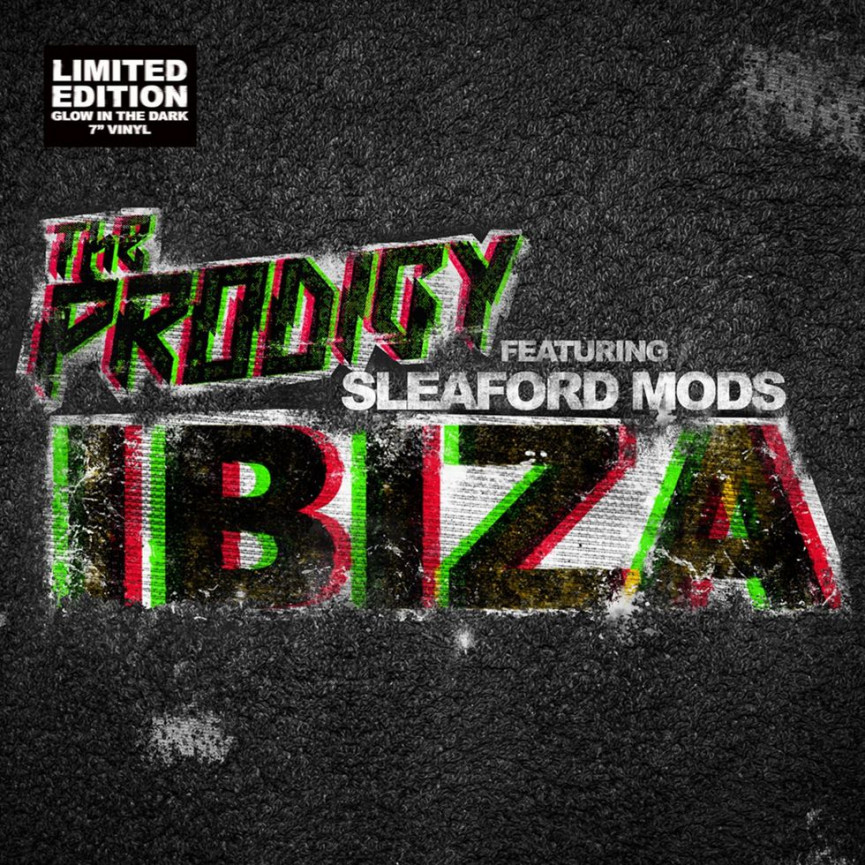 The Prodigy - Ibiza
7" Coloured Vinyl
A limited edition single featuring a new track from their forthcoming album The Day Is My Enemy, this features Sleaford Mods guesting on a flipside version and is glow in the dark to boot. Turn the lights off and have a mini rave in your front room.
---
Tears For Fears - Shout/Everybody Wants to Rule The World
12" vinyl
Two of the greatest pop songs ever written on one 180g 12" vinyl? Count us in. Extended versions of both are paired together for the first time for this exclusive Record Store Day release.
---
Vampire Weekend - Step
12" coloured vinyl
A great track taken from the band's 2013 album Modern Vampires Of The City, this limited edition, white vinyl release is notable for also featuring a rather brilliant remix version featuring the talents of Danny Brown, Heems and Despot - worth it for that alone.
---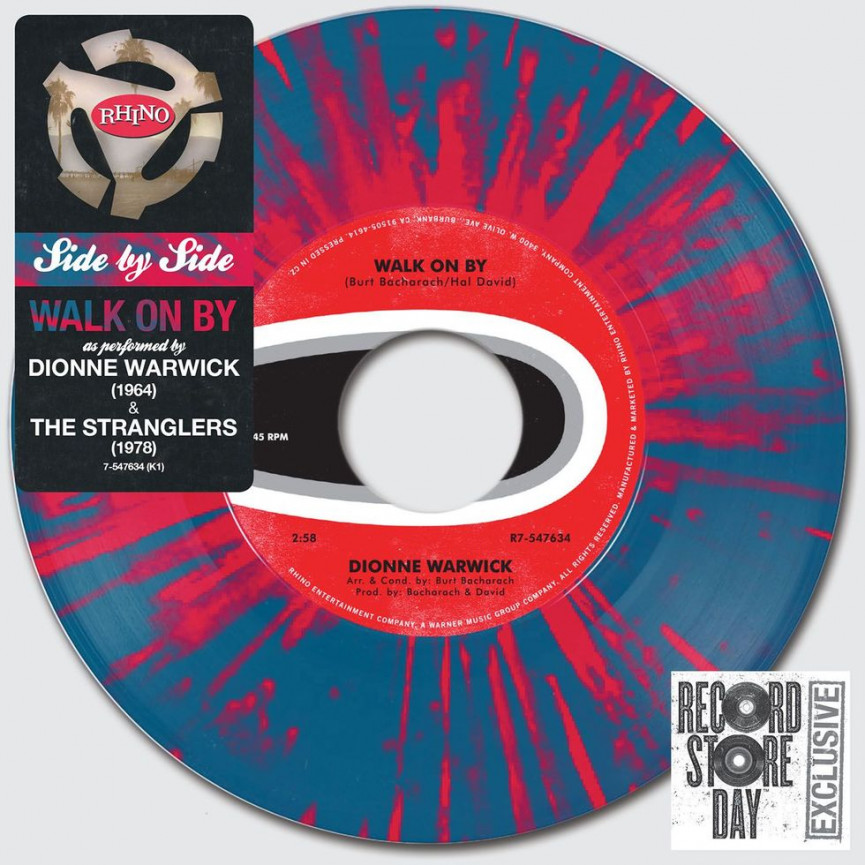 Dionne Warwick/The Stranglers - Walk On By
7" Coloured Vinyl
Another of Rhino's Side By Side releases, this comes on beautiful heavy magenta splatter on aqua blue vinyl; more importantly, it's an undisputed Bacharach and David classic performed in an elegant soul style by Warwick, and in punk rock flavour by The Stranglers.
---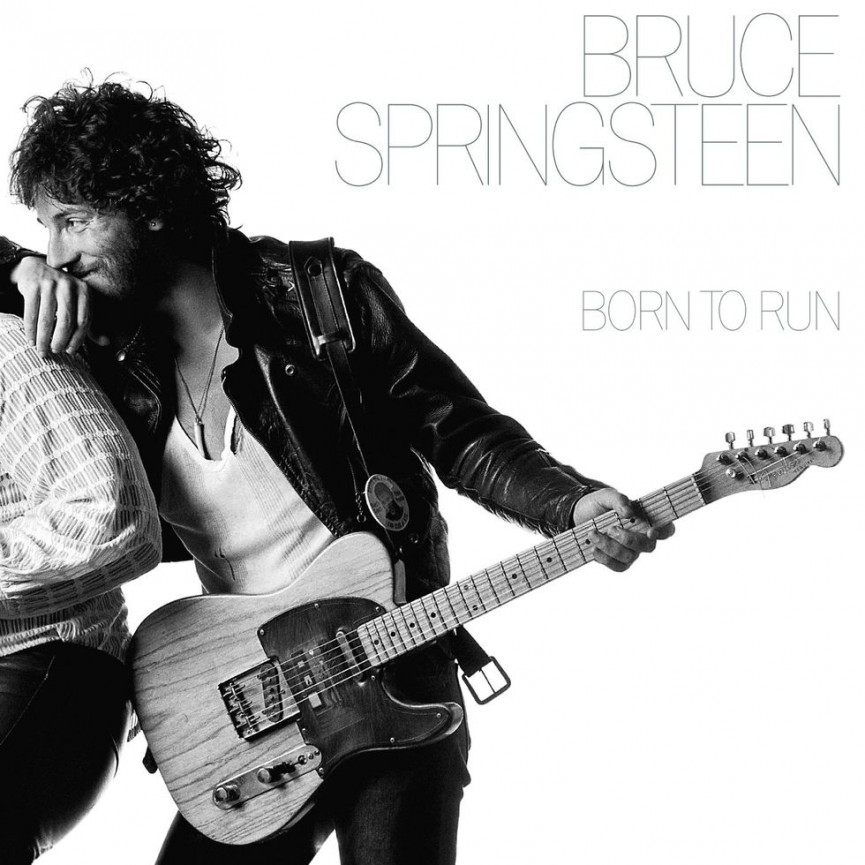 Bruce Springsteen - Born To Run 
12" Vinyl
The Boss is reissuing a host of his classic records for Record Store Day, all remastered from the original source tapes and featuring recreations of the original LP sleeves. Take your pick from any of them, but we're going for 1975's Born To Run.
---
Brian Wilson - The Right Time/Sail Away
7" vinyl
The Beach Boys legend has a new record on the way in the form of No Pier Pressure (great punning there Bri) which will feature guest musicians including Kacey Musgraves and Zooey Deschanel as well as original Beach Boy members Al Jardine and David Marks; he previews two tracks from it in the form of this 7" vinyl.
---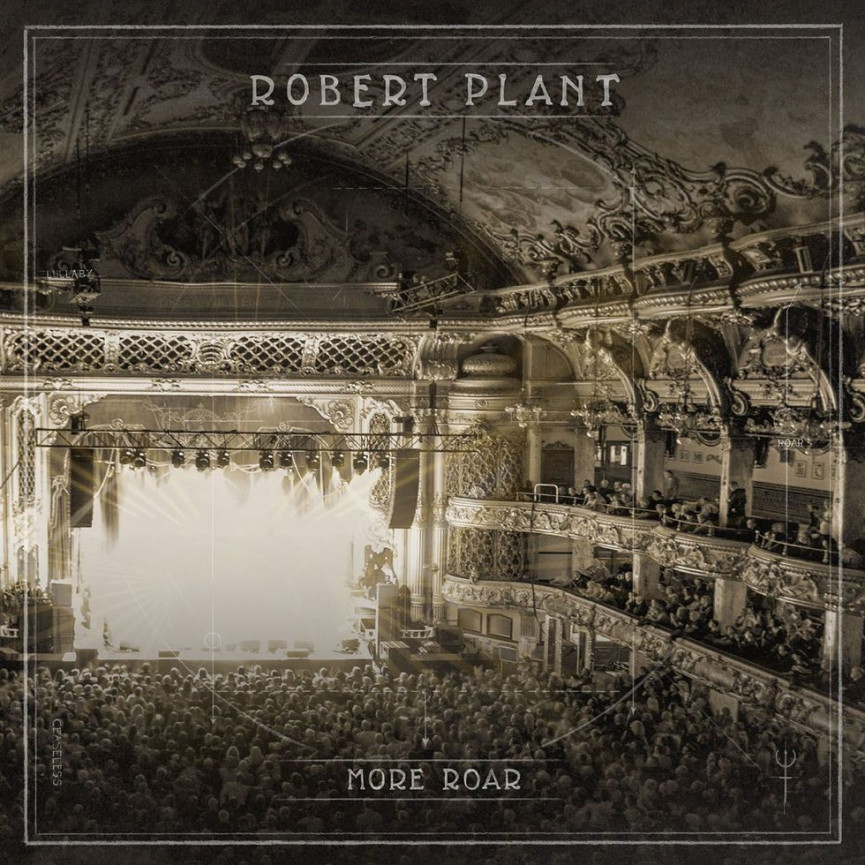 Robert Plant - More Roar
10" vinyl
Led Zep legend Robert Plant unveils this very special Record Store Day exclusive: a 10" vinyl featuring three new live recordings taken from his Robert Plant & The Sensational Space Shifters 2014 World Tour. Most excitingly, the third of them is a Whole Lotta Love Medley. Get the Led out lads.
---