ShortList is supported by you, our amazing readers. When you click through the links on our site and make a purchase we may earn a commission.
Learn more
Everything you need to know about the new 'Sesame Street' movie
This is the cinematic universe we crave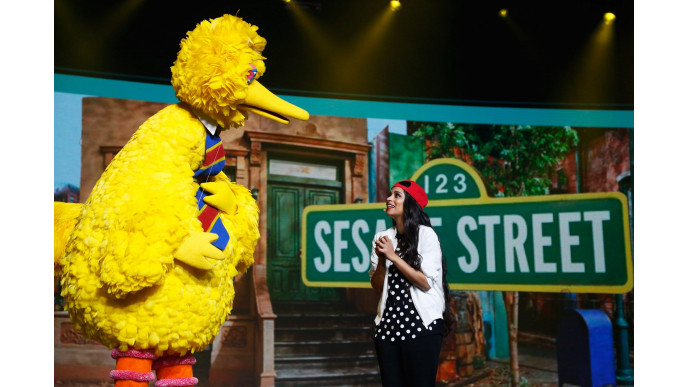 Sometimes we'll look at the world around us and lament how irretrievably broken everything is, and we'll wonder if this is what our actions deserve.
Occasionally, though, there will be a sliver of hope; a tiny glint of positivity among all the wreckage of our dying planet.
What we're trying to say is there's going to be a new Sesame Street movie, and isn't that just great?
Believe it or not, Sesame Street turns 50 this year. If Big Bird was a real bird he'd be long dead by now, but instead he's ageless and, crucially, impossible to kill.
Fifty years, though, that's a lot. A long enough time, in fact, for there to have been multiple feature films and TV movies based around characters like Big Bird, Oscar the Grouch and The Cookie Monster.
The most famous is probably Sesame Street Presents: Follow That Bird, a feature-length musical released in 1985, and it sounds like the next film will also put a big focus on songs.
So, what else do we know about the film? First of all, The Hollywood Reporter tells us Anne Hathaway is going to star in it. Well, obviously the puppets are the real stars, but Hathaway is the lead human.
Writing and directing duties have been handed to Jonathan Krisel, best known as the creator of Portlandia, and he has revealed filming could begin as soon as this summer.
He also told said that it will be a musical drawing inspiration from the show's theme song, with characters getting lost in New York City and trying to find their way back to Sesame Street.
There's no official release date, due to the early-stage nature of things, and the timings may depend on Hathaway's responsibilities on the forthcoming remake of Roald Dahl's The Witches. "Yes, it's on diapers and it's a brand, but [Sesame Street] never got cheesy. For 50 years, it has never lost its sheen," Krisel told The Hollywood Reporter.
"That's why it's daunting. You don't want to be the guy who does that to Sesame Street."
(Images: Getty)
Related Reviews and Shortlists