From the first moment of Queer Eye's zeitgeist-capturing, catchphrase-minting reboot, it was obvious who the fan favourite was going to be.
Grooming expert Jonathan Van Ness burst onto the scene with his larger-than-life personality and relentless optimism as the show's glass-half-full centrepiece. His advocacy for 'moments' (having a pedicure? Spa moment! Growing your beard? ZZ Top moment!) is especially priceless. 
But that personality wasn't so readily received at school where, as an openly gay kid, he was bullied mercilessly. 
More fool them. The humour and gregariousness he developed as a defence led him to a starring role on the most effervescent show on Netflix – and into the hearts of the world. 
Yas, kween! ShortList caught up with Jonathan for his thoughts on friendship, resilience and acceptance…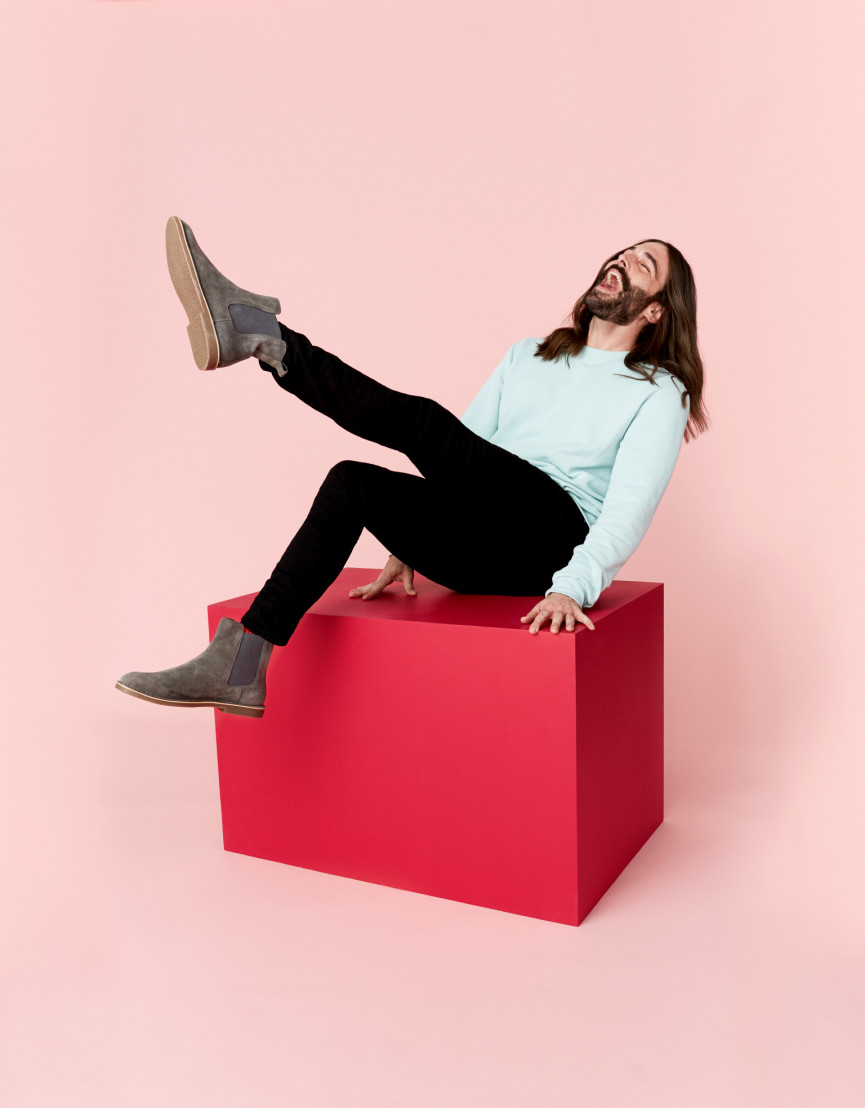 One of the most striking things about Queer Eye is the representation of queer friendship. That's a beautiful thing that we haven't really seen before.
"When I first started doing Queer Eye, I didn't know that I would be blessed with four lifelong friends who would change my life so much.
Bobby, Karamo, Tan and Antoni are my brothers now. It's such an uplifting experience to go through this with people who have such a dear place in my heart."
Your undimmable life light is great as an adult, but must have been difficult growing up. What did that teach you about resilience?
"Growing up with this extremely feminine personality, in a very classically conservative area, taught me that everything is impermanent.
So, one day I might not be feeling real cute, but it goes away quickly."
"People hit me up on Instagram like, 'You gave me permission to feel more comfortable about who I am'"
How does it feel to be celebrated for that now?
"To finally be celebrated for something that I was rejected for a large part of my life?
It's like the last scene in Kill Bill when Uma Thurman is on that bathroom floor laugh-crying because she just can't believe that she made it.
That's pretty much me, all the time."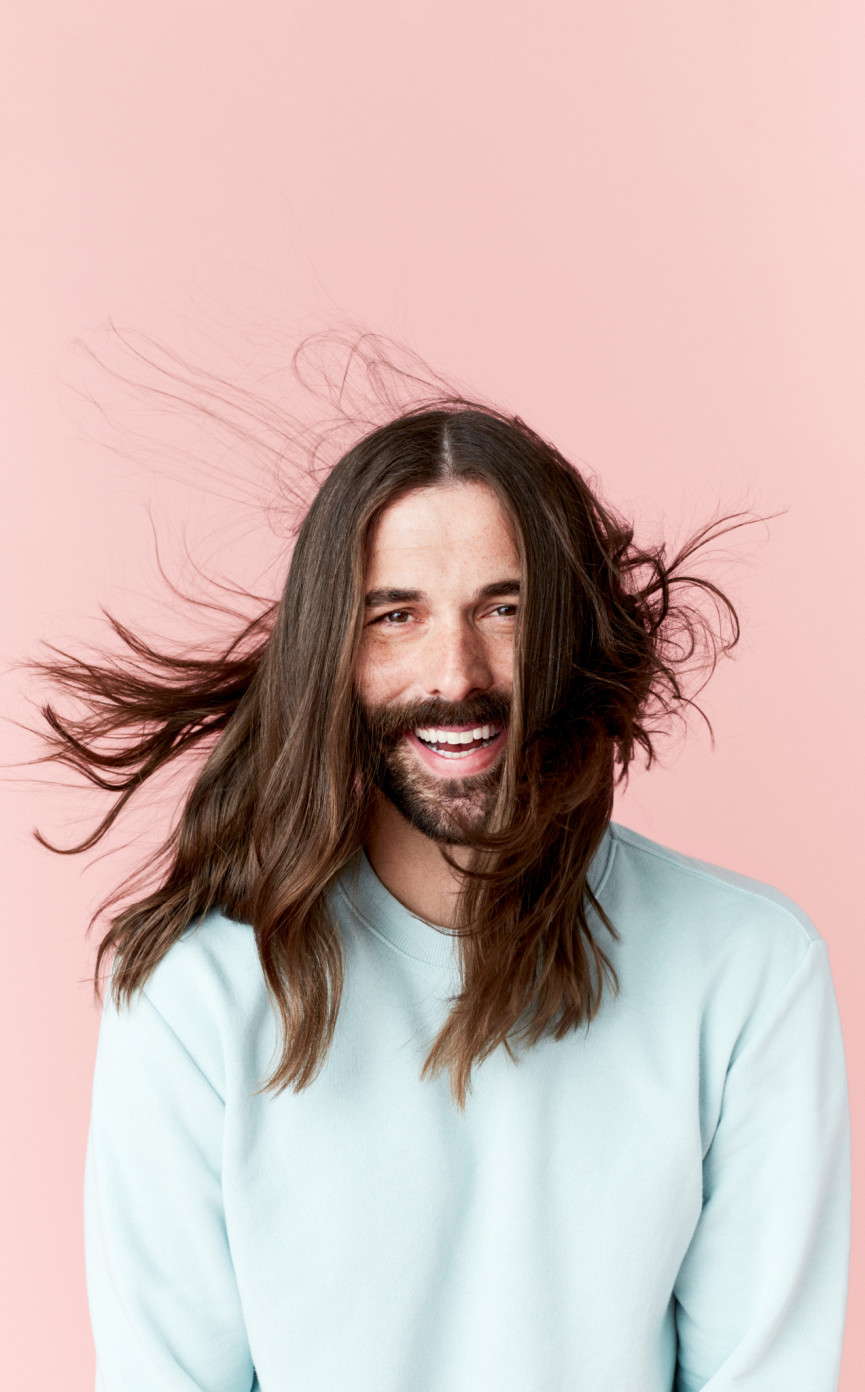 What's the proudest moment you've had since the show aired?
"Every time someone hits me up on Instagram that is like, 'I see myself in you, and you gave me permission to feel more comfortable about who I am.'
I could never work again and it would be fine, for all of those messages."
You also host your own podcast, which covers all kinds of topics that people might not associate you with. What made you start that?
"I am curious about anything and everything.
"I will change the tyre on a car, but then I will also give you the most beautiful updo and we are going to feel so cute together"
I grew up in a broadcast family, so I grew up running around the newsroom of a newspaper and in a TV station.
Reading the news and being curious is in my blood. 
But I can't really stay on one topic for too long, so I host a podcast called Getting Curious that suffers from attention deficit disorder. 
I would have an astrophysicist explain to me what gravitational waves are, or I might have an evolutionary biologist in to tell me all about the mass extinctions and why we should be seriously scared. 
If another one of those comes, hold onto your pants, honey, because I don't even know."
Being queer can mean you have a lot of labels applied to you by other people. But how would you define yourself?
"I'm a hair-flipping, free-spirited queen, honey. And she's proud.
And you know why? Because I flip my hair a lot and I derive so much strength from the wind in my hair. 
I always have. I will change the tyre on a car, but then I will also give you the most beautiful updo and we are going to feel so cute together. 
You know what I mean? Why can't we just be both?"
---
Keep exploring stories of identity in its truest, liveliest and most joyful form by visiting Harrys.com/pride.
As a brand that embraces openness, inclusivity and acceptance, award-winning grooming brand Harry's have released 3,000 limited edition, one-of-a-kind Shave With Pride sets featuring a unique 'rainbow' Winston razor handle. Each set is £24 and 100% of profits go to LGBTQ+ causes. Buy yours now.
Harry's is an official sponsor of Pride in London 2018.