ShortList is supported by you, our amazing readers. When you click through the links on our site and make a purchase we may earn a commission.
Learn more
The best hair straighteners 2020: best flat irons for all types of hair
The best hair straighteners to smooth, straighten and curl your hair.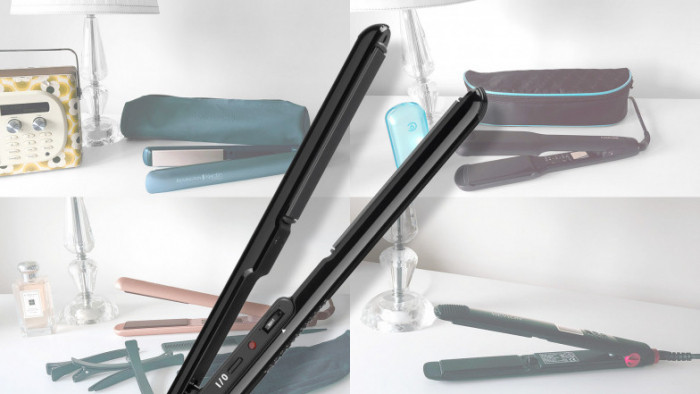 Finding the best hair straighteners is a must nowadays, that is until the '80s perm comes full circle. And that's not because slick straight hair is particularly 'in', but because with the right pair of straighteners you can create a range of different looks – from super sleek to beachy.

The problem is: there are so many great straighteners around that it's hard to decipher which designs and brands stand out significantly from the rest. Gone are the days of the only option being a pair of GHD irons – there are now so many good quality straighteners to choose from.
We've spent a month now testing the best hair irons on the market to discover which is best for taming unruly locks, and which provides the optimum heat for styling fine hair.
You can read our in-depth testing below but let's get straight to the point: in our tests, the Remington Keratin Protect Intelligent Straightener was our best hair straightener for value – their ceramic-coated plates come infused with keratin and almond oil for a particularly smooth finish.
Meanwhile the Cloud Nine The Wide Iron came out top as the best hair straightener overall, thanks to its wider than average plates that make for speedy straightening on both thick and thin hair.
There are some more great choices in our list but whatever you want from your hair straightener, you'll find it here.

Best value and overall
Best Value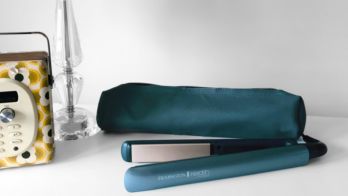 Remington Keratin Protect Intelligent Straightener
£43.77
With a ceramic coating infused with keratin, this model from Remington gives a great glossy finish for a low price.
View now at Amazon
You can pick these up online for just £45, which makes the Remington Keratin Protect Intelligent Straightener our best value choice. Its uniqueness comes from a ceramic coating, which is infused with keratin and almond oil for a smoother, glossier finish. The device also offers five temperature settings up to 230°C to help you tackle the trickiest of hair days.
Best overall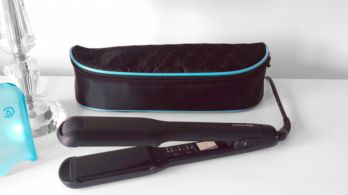 Cloud Nine The Wide Iron

£148.98

These versatile straighteners from Cloud Nine are great for thick and fine hair and can add curls, waves and quiffs too.

View now at Amazon

We chose the Cloud Nine The Wide Iron as our best hair straightener. With 1.5-inch ceramic plates and seven temperature settings ranging from 100°C to 200°C, we were impressed by its versatility. It's particularly good for straightening thick hair, but has the skills to take on thin hair and add curls, waves and quiffs, too.
Hair straighteners: the shortlist
Below are all the hair straighteners we used for our in-depth test. If you have a favourite, have your say and get voting.
How we selected the hair straighteners
Search for hair straighteners on Google and you'll find many of the big-name retail sites including Amazon, John Lewis, Argos, Superdrug and Boots supply the same well-known brands such as GHD, Cloud Nine, Remington and BaByliss. When choosing the brands to feature in our test, we took a selection of models from these manufacturers as our starting point. For brands with larger product ranges, we picked two different hair straighteners from their collection.
To make the test fair, we also went off the beaten track to include brands not naturally associated with hair straightening, but whose products promise equally desirable results. We included designs from the likes of Revlon and Bestope and the Micro Iron from Cloud Nine, which is designed for use on short hair and fringes. In terms of price range, we aimed to cover all budgets and find out whether paying extra was actually worthwhile.
How to buy the best hair straighteners
When it comes to making your purchase there are a number of things to consider. First up, think about the material. You can choose from a vast selection of designs with materials including titanium and ceramic. So what's the difference? Titanium flat irons heat up quickly and are great for smoothing thick hair, while ceramic designs are particularly good at providing an even heat distribution throughout.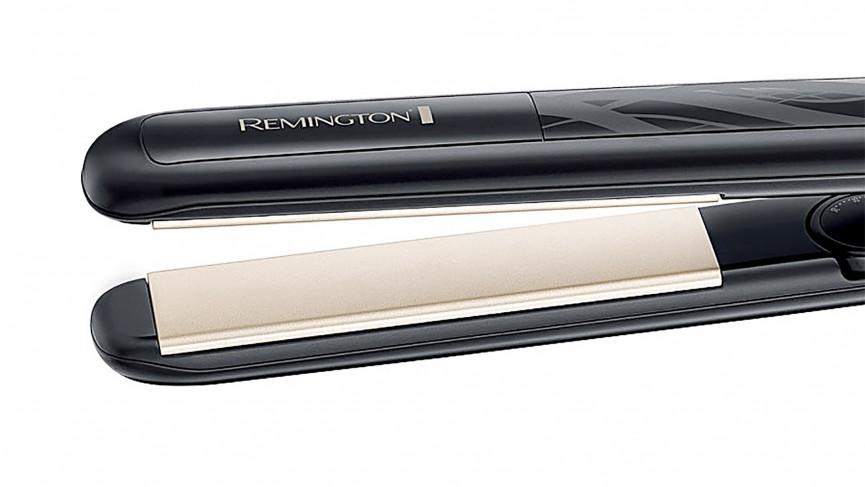 You'll find a range of ceramic flat irons with either ceramic plates, tourmaline plates (a type of gemstone that works like ceramic) or a ceramic coating. It's worth bearing in mind that while designs with ceramic 'coating' may be less expensive, over time this coating can wear off and so reduce their ability to hold heat. There are also designs with 'ionic systems' that claim to release frizz-controlling ions to smooth hair and add shine.
Next, think about what kind of results you want. As well as being able to straighten hair, a good design will help add volume and bounce as well as curl your hair. If you're keen on creating luscious locks, look for models with slightly rounded plate edges that make curling easier. Sharp edges, on the other hand, are also suited to slick straightening.
Also think about the range of temperature options available. If you have thick or particularly coarse hair you'll most likely want a machine that offers a hotter temperature setting. If you have fine hair, it's a good idea to look for those with lower settings, as too much heat can damage the hair shaft.
Another key point to consider is size – the wider the iron, the quicker the straightening process. In terms of design, the most effective straighteners have 'floating plates' that make them more flexible and will clamp over your hair correctly.
Hair straighteners: how we tested
To assess each hair straightener we looked at its ergonomics and design, control choice and the special features on offer, plus speed, storage and safety. We enlisted the aid of two models to help us test each design – one with mid-length coarse and wavy hair, the other with finer hair. Each day, after a fresh wash and blow dry, we tried out a different hair straightener and marked it on the following:
Ergonomics and design: For each model we noted how comfortable it felt in hand and what we thought of its material, shape and weight – is it slim and slick, or slow and clunky? Does it give us easy access to all areas of the head (including that awkward crown area) and how well do we think it is suited to straightening, volumising and curling hair?
Control and added extras: To find out whether each hair straightener lived up to its promise we tested every setting offered on a full head of hair. We marked the straighteners with the best variety of heat settings – and therefore gave the most flexibility – as well as those that came with handy extras such as a heat styling mat or protective heat guard.
Speed: We wanted to see how quickly they heated up, so we timed in seconds how long it took for each machine to reach its lowest temperature. We also took into consideration plate width as, in general, the thicker the iron, the speedier the results.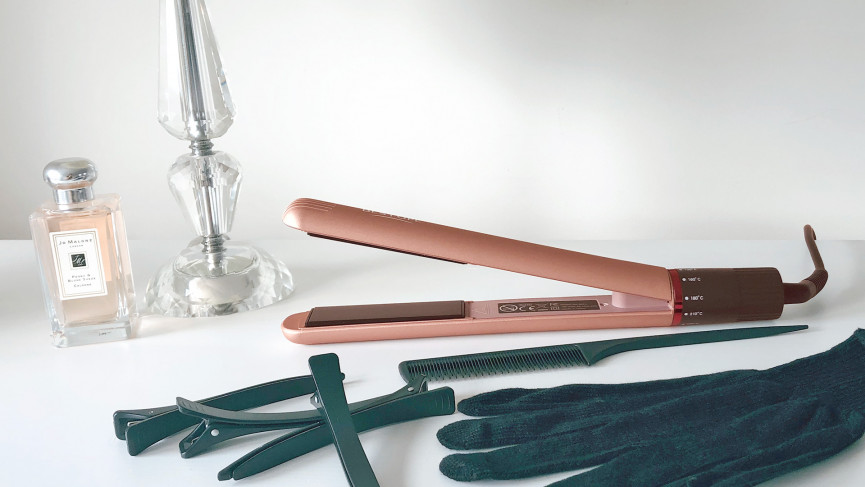 Safety: To avoid those "did I leave the hair straighteners on?" panics, auto-safety shut-off features are a must, so we made a note of how quickly each design switched itself off once inactive.
Storage: After speed and effectiveness, portability is a key consideration, so we checked how easy it was to store each model. We looked for designs that could be neatly packed into our bags – be it for everyday use out and about or for trips away.
Overall performance: We rated each of those tested on how well it straightened and curled hair. We discussed whether we thought it was best suited for the job it promised and, if not, what it may actually be best for. We also focussed on how it made the overall texture of our hair feel – not just straight after use, but also after an eight-hour day.
Best hair straightener reviews: The test results

Good ergonomics and comfort when in use are essential in a set of hair straighteners. Within minutes of handling each device we could tell whether we were going to like it. We wanted straighteners that would glide through hair without snagging, straighten and smooth out frizz without overheating our tresses, and be adaptable enough to add oomph with curls and waves should we wish. Here's what we found:
TheRemington Keratin Protect Intelligent Straightener gave us a very smooth result, possibly due to its ceramic plates infused with keratin and almond oil.
GHD's Gold Professional Styler, however, keeps things refreshingly simple with a design that offers one very effective optimum heat, a comfortable grip and sturdy body.
Cloud Nine's The Wide Iron also feels great in the hand.
For curling and adding volume, we found the circular shape of the Bestope 2in1 Professional Hair Straightenervery effective. Its 360-degree swivel cable lets you move freely and is particularly useful when you're attempting to style the back of your head.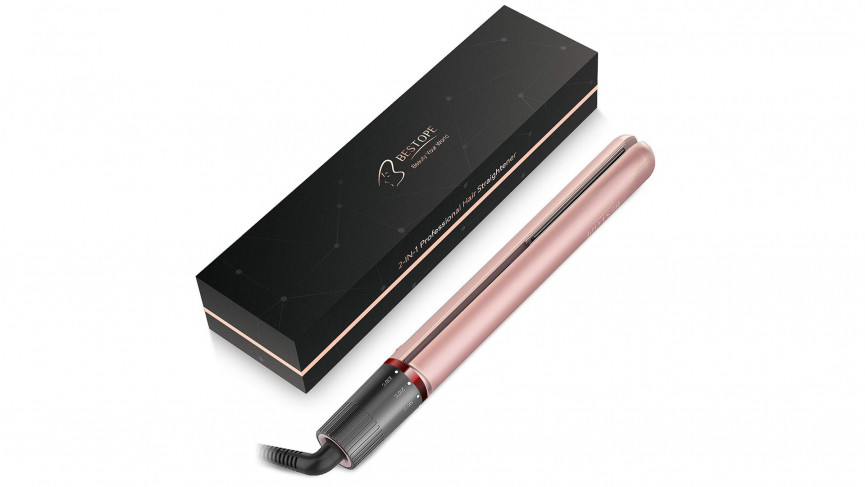 Many of the models we tested let you easily turn the temperature up. While too much heat can damage your hair, GHD was the only design that had the confidence to offer just one temperature, 185°C, which it claims is optimum for effective styling. However, for thicker hair, we think having the flexibility to increase the heat to 230°C is a bonus and designs such as Hershesons Titanium Ionic Professional Straightener let you do exactly that.
Not all of the straighteners we tested came with accessories. The heat-resistant safety mat with the Hershesons model was a nice touch, while Bestope was particularly generous, offering a travel pouch, a heat-resistant glove, four hair clips and a comb.
Many of the products we tested were ready to use in under a minute. It took theRemington Advanced Colour Protect Intelligent Hair Straightener just 16 seconds to reach 150°C, although when we ramped up the temperature to 230°C we discovered the framework became a little too hot, too quickly, for our liking.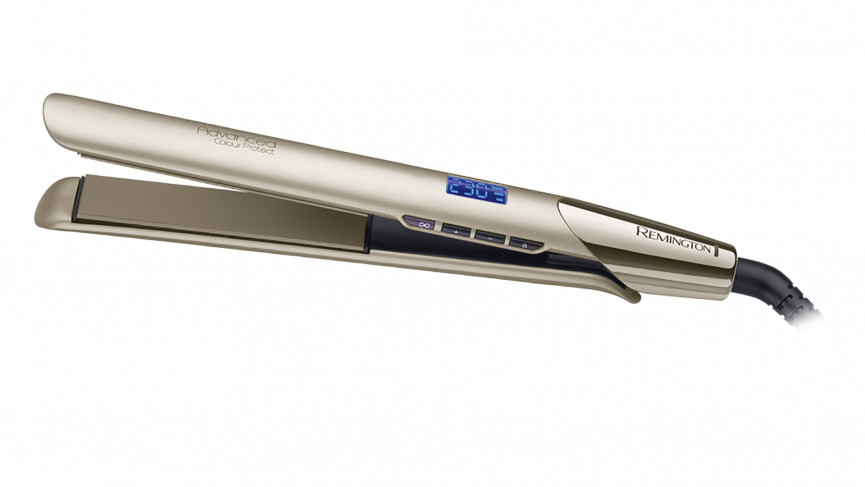 To move freely when styling, little details such as cord length make a huge difference. While Revlon provided the shortest cord at 1.8 metres, options like the BaByliss offered an ample three metres.
In terms of auto-shut off features, the GHD Gold Professional Styler was top – powering down after around 30 minutes of being inactive.
While we were impressed with the unusual angled design and bodywork of Bestope's 2-in-1 Professional Hair Straighter and the fuss-free GHD Gold Styler, the Cloud Nine The Wide Iron pipped them both to the post as our best overall choice. The Wide Iron felt better equipped to handle unruly, thick hair, transforming it into something special and, crucially, the results lasted all day.
The best hair straighteners for value
Remington Keratin ProtectIntelligent Straightener review, £45
Rated five stars on Amazon, the Remington Keratin Protect Intelligent Straightener also gets our thumbs up as the best value straighteners. At the time of writing they were £45, down from £99.99 on Amazon.co.uk.
Taking around 28 seconds to reach a decent temperature of 160°C, they aren't the fastest to heat up, but they are powerful, ergonomic and a great budget option.
However, their main appeal is the plates' ceramic coating, infused with keratin and almond oil that help to createsmooth, shiny, healthy looking hair. While it's hard to tell just how much of a difference these straighteners make to the natural texture of hair after a couple of goes, we found it gave smooth and sleek results on a full head of hair.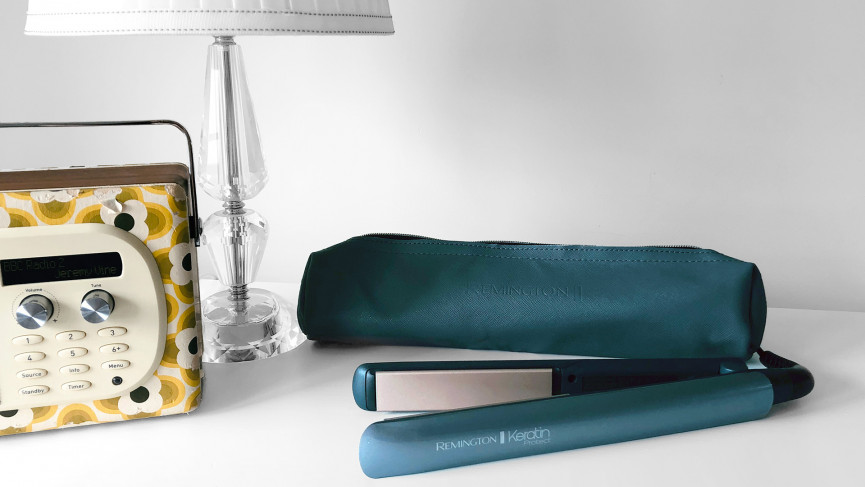 These irons have five temperature settings that range from 160°C to 230°C, but you don't have to second guess which one to put them on.An intelligent heat protection sensor measures the moisture level in your hair and automatically adjusts the temperature of the plates to suit. This is designed to prevent excessive heat that can dry your hair while styling.
The Remington Keratin Protect Intelligent Straightener is comfortable to use with a floating plate that provides even pressure to your hair. The design is solid enough to give sleek results on both thick and fine hair and also produce a decent curl – we found curling worked best when used at the hottest temperature.
The 2.5-metre cord on these straighteners is ample, while a button cleverly locks the set closed and there's a heat-resistant pouch for storage. The device also shuts off after an hour if not in use.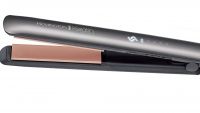 View now at Amazon
The best hair straighteners overall
Cloud Nine The Wide Iron review, £149.99
What makes the Cloud Nine instantly stand out are its sturdy design and comfortable grip that glides through hair with ease. What's more, the control panel is neatly housed on the inner side of the plates, so you won't accidentally press the controls while using them.
The Wide Iron is specifically designed for long, thick hair as it has 1.5-inch wide plates, as opposed to an average flat iron plate of 1.2-inch. You can flick between five different temperatures, from 100°C to 200°C, so it can be gentle on finer hair, too. In 20 seconds the irons had reached a temperature of 150°C, but it doesn't stop there. Press the 'hi' button and that rises to 200°C in less than 10 seconds.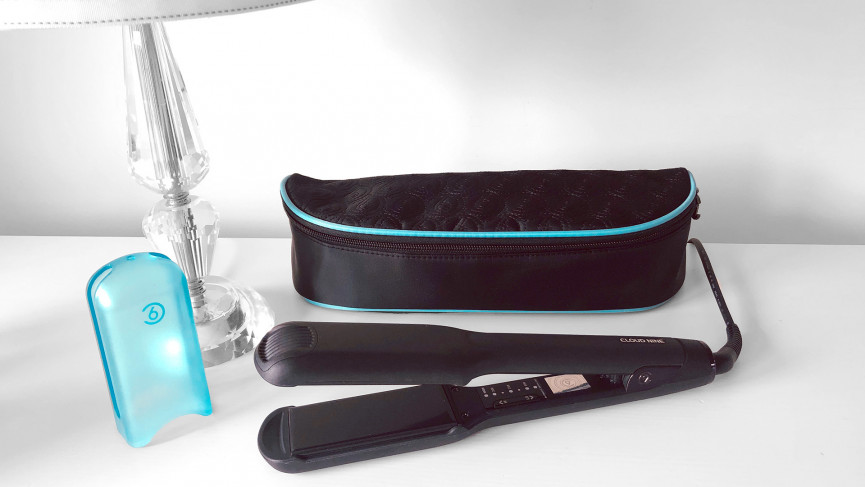 The mineral-infused ceramic surfaces on The Wide Iron gave great results at 150°C. The 'ceramic heat technology' in the design also gives the plates an even temperature across the entire surface for speedy, satisfying results, while floating plates cushion the impact as you straighten each section of your hair, minimising drag or pinches.
When curling hair, we found The Wide Iron created softer waves than the thinner plates tested, which ultimately made for a bouncier, more natural finish.
Safety features include a 'hibernation mode' that lowers the temperature of the iron when it hasn't been used for 30 minutes. And The Wide Iron comes with a generous storage pouch as well as a heat-resistant guard.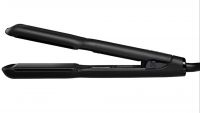 View now at Amazon
Comparing the rest on test
With its smooth ceramic plates and rose gold and black finish, the Panasonic EH-HS99 Nanoe Ceramic Hair Straightener looks very stylish. To minimise heat damage, it uses 'Nanoe technology' that claims to draw moisture from the air to create tiny, atomised water particles that penetrate your hair as you style. Like Revlon's Perfect Straight Digital Straightener, this device makes a muffled buzzing noise, and the plates are a little too thick and angular to create natural-looking curls. However, we found the plates glide particularly well through fine hair, reaching a temperature of 150°C in around 32 seconds, with a maximum heat setting of 230°C.
Hershesons's Titanium Ionic Professional Straightener comes with the promise of 'zero drag', and we were suitably impressed with its performance on both thick and thin hair. It comes with a large tote bag and heat mat inside and took 30 seconds to reach 180°C. This can easily be increased in increments of 10°C up to 230°C. However, we found the metal frame a little slippery to hold and the controls are positioned on the exterior of the irons, which affects grip. The slim plates make it easy to straighten, curl and add definition to your hair.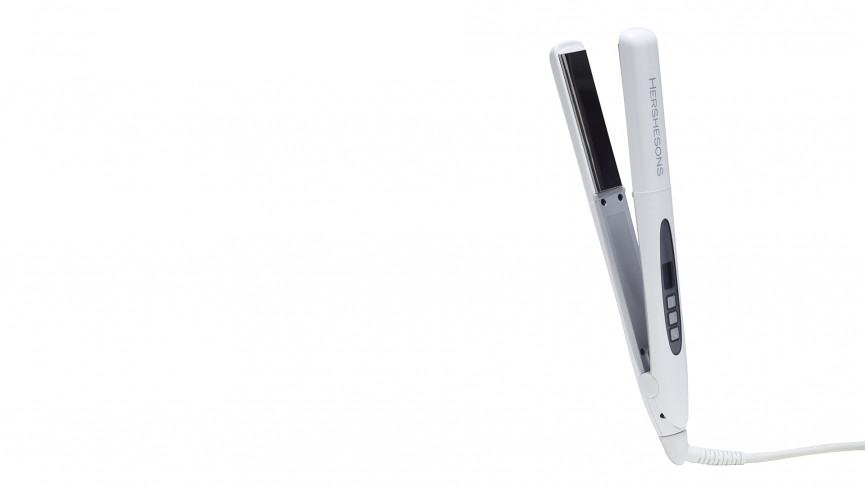 Unlike many of the models we tested, the GHD Gold Professional Styler has so much confidence in its design that it only offers one heat setting. With a push of a button the straighteners come alive, and a simple beep lets you know when they are ready for use – it reached its optimum, and only, temperature setting of 185°C, within 25 seconds. After 30 minutes of inactivity the device shuts off. We found the body also created thick, angular-edged curls.
For something a little different, we included the oh-so-cute Cloud Nine Micro Iron, with plates that measure a mere six inches in length yet still pack a powerful punch. Although they don't come with a heat control, it took under 20 seconds for the device to reach its maximum temperature, with the ceramic surface perfect for short hair and fringes. We tested on long hair, too, and found it useful for touching up rogue sections. We felt this could work well as a handbag-sized on-the-go travel iron.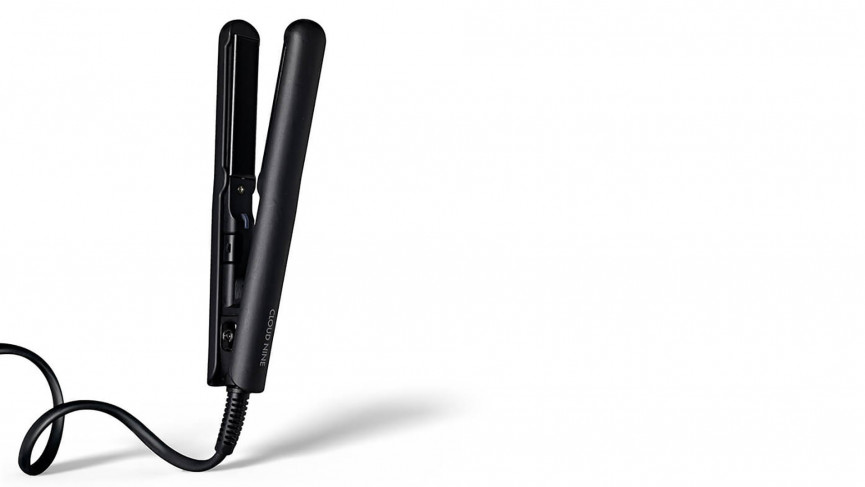 While the tech spec suggests the BaByliss Straight & Curl Brilliance is ready to use in 15 seconds, in our test it took around 50 seconds for the light to stop flashing to indicate it had reached its lowest temperature setting. It has 28mm titanium plates with an ionic system that releases frizz-controlling ions to smooth hair and add shine.
Like the Revlon model, you can hear a low buzzing noise when in use and you need to take extra care when styling as it reaches temperatures of 235°C and the stainless steel casing can feel very hot. While it was easy to use, it took us a few attempts before we mastered the art of creating curls with soft, as opposed to jagged, ends.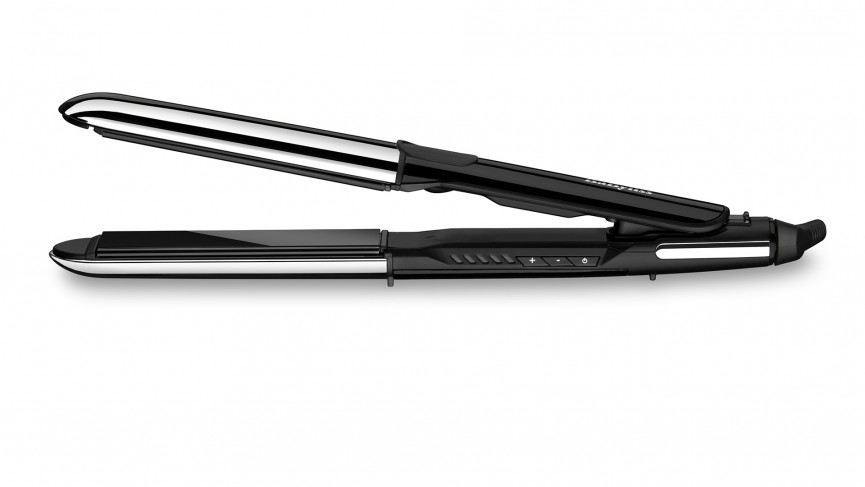 The stylish design of the Bestope 2-in-1 Professional Hair Straightener stands out. Within 20 seconds the device was ready to use at its lowest temperature at 120°C, and by simply twisting the dial on the handle you can ramp things up to a lofty 230°C. The 3D floating balanced heat plates make it easy to adjust the angle to avoid any snagging and tugging of hair, while the 360-degree swivel cable lets you style freely.
Finally, the Remington Advanced Colour Protect Hair Straightener promises to give you up to five times longer-lasting colour, although there was no way of measuring this in our test. What we could assess, however, was how silky and smooth the straighteners made hair look and feel and we definitely noticed an improvement in texture. The 110mm plates feel light and reached 150°C in a speedy 16 seconds. They also heat up to a maximum temperature of 230°C.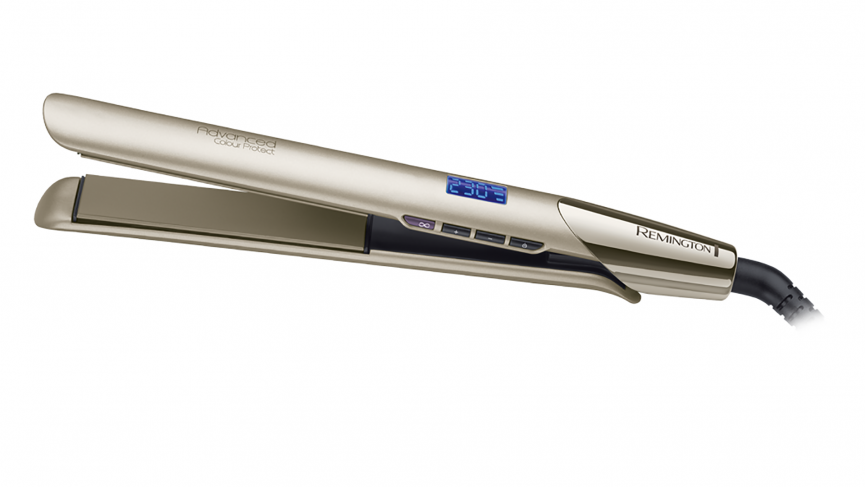 Any hair straighteners to avoid?
On the face of it, the Revlon Perfect Straight Digital Styler offers everything you need in a hair straightener – a range of temperature settings, triple ceramic coating plates to protect your hair from heat damage and ionic technology that promises silky smooth results. On closer inspection, however, we think there are better options for £25.
While the digital variable temperature control is easy to read and use, and the 25mm triple ceramic plates glide through the hair quite smoothly, the overall material and design of these straighteners could work harder. The control buttons can easily be knocked, for example.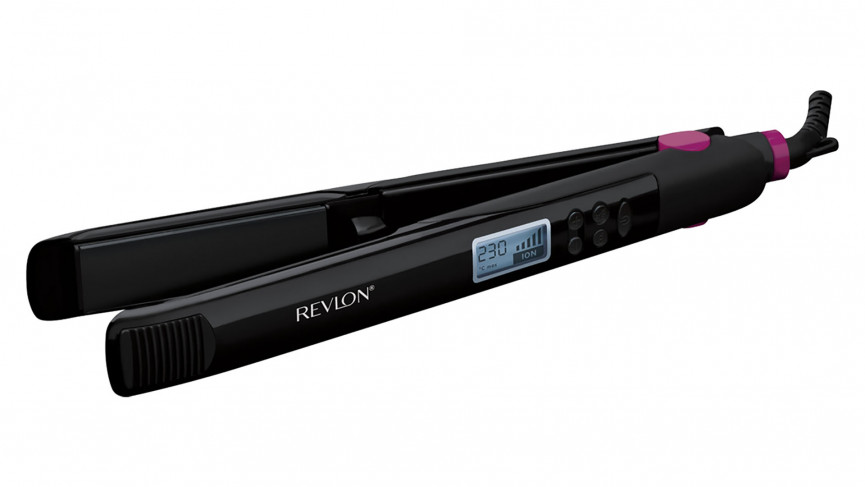 After pressing the 'ionic' technology button they gave off a muffled buzzing sound, which does not fill you with confidence. The cord is also short, and if you're prone to turning up the music and dancing around the room while getting ready on a Saturday night, you'll probably need to use an extension lead.
On the plus side, it took just 32 seconds to get up to 130°C. Once it reaches this temperature, you can manually go up in 10°C increments to 230°C, which took a further 25 seconds.
Related Reviews and Shortlists