ShortList is supported by you, our amazing readers. When you click through the links on our site and make a purchase we may earn a commission.
Learn more
New DC movies and shows revealed: 10 things you need to know
James Gunn finally reveals just what is happening with the future of the DCU.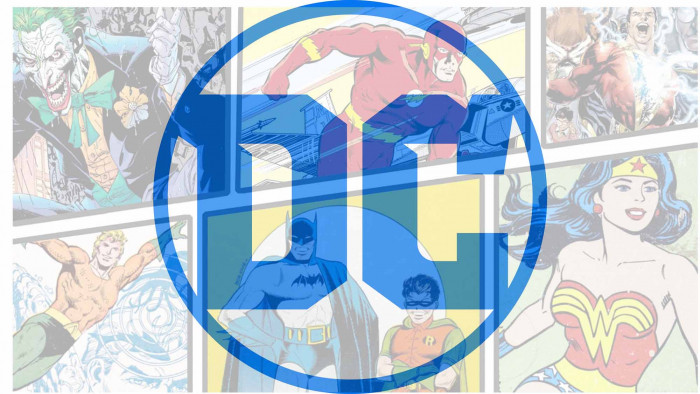 It's here: the moment all DC fans and the majority of comic-book fans have been waiting for. James Gunn and Peter Safran, Co-CEOs of DC Studios, have revealed the first incarnation of their plan to re-imagine (as you will read this isn't strictly a complete reboot) of the DC Universe.
The plan is wide ranging and is spread across both movies and TV. While most of the focus will be on the upcoming film slate, Gunn and co-cohort Peter Safran are creating an extended universe that will re-establish DC's TV slate, its comic-book runs and video games going forward.
Given all of the moving parts, it's an extraordinary feat of weaving many different strands of storytelling which will delight - and no doubt annoy some - fans.
While Gunn has been clear that this is just the beginning of a plan which is set to rival what Marvel did with the MCU, it's clear that big changes are ahead for some of the greatest superheroes of all time.
In short, these are the movies and shows we will be getting (in brackets, we've added the superheroes that will be staring in them):
New DCU movies...
Superman: Legacy (er, Superman)
The Authority (ensemble movie)
The Brave and the Bold (Batman and Robin)
Supergirl: Woman of Tomorrow (er, Supergirl)
Swamp Thing (Swamp Thing)
New DCU television shows...
Creature Commandos (animated)
Waller (Suicide Squad spin-off)
Lanterns (Green Lantern)
Paradise Lost (Wonder Woman)
Booster Gold (Mike Carter)
Got that? Good, now here are 10 things to know about DC's huge new superhero plan...
---
1. The DCU has a new name (of sorts) The first part of the DCU rebrand has a name and it will be Chapter One: Gods and Monsters. The titles revealed for this section of the new DCU are varied, focusing on the biggest stars of DC Comics and will officially kick off in 2025, with none other than... Superman.

2. Superman: Legacy will kick off the new DCU
There will definitely be a new Superman movie and the film will be what officially kicks off the new DCEU. Hitting the big screen in 2025, Superman: Legacy will follow a younger Superman but Gunn has confirmed that it isn't going to be an origin story for the superhero.
According to co-CEO Peter Safran, the new Superman movie "focuses on Superman balancing his Kryptonian heritage with his human upbringing.
"He is the embodiment of truth, justice and the American way. He is kindness in a world that thinks of kindness as old-fashioned."

We have no idea who will be Supes, but head to our new Superman guide to vote for your pick.
3. James Gunn has a writers room to map out the new DCU
And what a writers' room it is, with the following penning the future of DC comics on the big, small and video game screen near you. These include: Drew Goddard (The Cabin In The Woods), Jeremy Slater (Moon Knight), Christina Hodson (Birds of Prey) and Christal Henry (the Watchmen TV show).
4. We're getting a Batman and Robin movie We will all be hoping that the new Batman And Robin movie will be A LOT better than the Joel Schumaker version. (pictured). This one is separate from Matt Reeves' Batman universe (more on that in a moment) and will be called The Brave and the Bold.
The Robin in question is Damian Wayne - the fifth Robin in the comics - the biological son of Bruce Wayne (though he has no idea of his existence for a long time) and Talia al Ghul.
According to Gunn, the film centers on "a very strange sort of father-son story about the two of them."
5. Matt Reeves' Batman universe is part of Elseworlds This might have been the most obvious 'non-change' when it comes to what is going on with the DCU, given DC Studios signed up Matt Reeves for a first-refusal deal, but his Batman world is officially its own thing, with whatever is going on in the rest of the DCU not affecting it. This means that we will get myriad Batmen but Reeves' neo-noir vision of the Caped Crusader - and Robert Pattinson in the role - has been badged as a DC Elseworlds property, which is the same badge given to comic books that fall out of the usual comic canon.
Other Elseworlds projects include: Todd Phillips' Joker: Folie à Deux, the brilliant animated series Teen Titans Go! and there will also still be a separate Superman movie - the one that's being produced by J.J. Abrams and written by Ta-Nehisi Coates.
As for the The Batman II release date, that will also be in 2025.

6. Wonder Woman is back! This time in prequel form - and on TV Wonder Woman will star in a TV series called Paradise Lost, which will focus on the all-woman society that Diana grows up in.
"How did that come about? What's the origin of an island of all women? What are the beautiful truths and the ugly truths behind all of that? And what's the scheming like between the different power players in that society?" said James Gunn about the show.

This is thought to be a prequel to Wonder Woman.
7. We're getting a Swamp Thing movie This one is right up James Gunn's 'Troma' alley. Swamp Thing is a fantastic DC comic, about a swamp-based virus that takes over a scientist. It's a great horror comedy idea and Gunn has emphasised the horror part of the movie.
He also says that even though this movie will be at odds with the rest of the line-up, characters from the other movies will make an appearance which will make for some great odd-couple moments.
8. Green Lantern is finally heading to the DCU - this time as a TV show We weren't expecting True Detective to be the muse for the Lanterns TV show, but that's exactly the series that was cited by James Gunn when Lanterns was announced.
Lanterns may well be the glue for the whole of the DCU as Hal Jordan and John Stewart will both be characters and the will be, according to Safran, "plays a really big role leading us into the main story that we're telling across our film and television."
Ooh, exciting!
9. The new DCU isn't all about being serious...
The DCU won't be all moody doom and gloom, new show Booster Gold - based on the cult comic book - will be based on Mike Carter who turns into the superhero. Safran calls him "a loser from the future who uses basic future technology to come back to today and pretend to be a superhero."
He's a beloved character and one that has been part of The Justice League.
10. We will get "One of the greatest-ever comic-book movies" next year And that movie is... The Flash. While James Gunn was coy as to whether Ezra Miller will stay on as The Flash - they have actually left the door open for Jason Momoa, Gal Gadot and Zachary Levi all to return - he did say this about the upcoming Flash movie: "I will say here that Flash is probably one of the greatest superhero movies ever made."
Given the controversy surrounding the movie and its main star, that's some quote!
So, there we have it. Chapter One: Gods and Monsters will consist of five movies and five TV shows, as well as the Elseworlds projects and the trickle of DC movies still to come.
It's going to be a very busy time for DC going forward but at least now they have a plan!
Related Reviews and Shortlists