ShortList is supported by you, our amazing readers. When you click through the links on our site and make a purchase we may earn a commission.
Learn more
Game of Thrones star and George RR Martin confirm Jon Snow sequel: 'it's happening'
New HBO series set after Game of Thrones in the works and it's titled SNOW.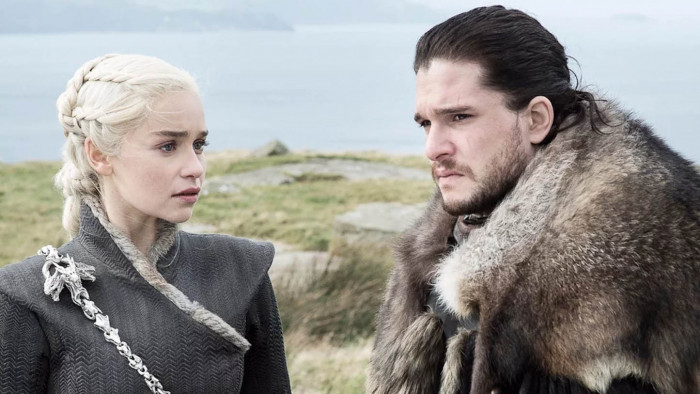 UPDATE: Further to Emilia Clarke confirming the news, Game of Thrones author George RR Martin has also confirmed that a show is in the works and it is currently going by the name of SNOW. Read more about what he has to say about the Game of Thrones sequel below...
Reports emerged recently that a sequel series to Game of Thrones was in the works, with Jon Snow taking a starring role.
It was THR which got the scoop, but now one of the biggest stars of Game of Thrones has confirmed the sequel is "happening" and that Kit Harington is involved.
Emilia Clarke, who played Daenerys Targaryen in Game of Thrones, spoke about the new show in an interview. Clarke, who is making her UK stage debut in Chekhov's The Seagull, chatted to the BBC about the play and in the interview she also revealed that she has been speaking to Harington about the upcoming sequel.
"He has told me about it. And I know it exists. It's happening," she reveals. "It's been created by Kit as far as I can understand, so he's in it from the ground up. So what you will be watching, hopefully, if it happens, is certified by Kit Harington."
Clarke was also asked if she would ever return to the franchise in some capacity. While she does say she's "done", she will be watching the prequel spin-off House of The Dragon, based on Targaryen family 300 years before GoT is set and starring Matt Smith, which is coming in August.
"I'm going to watch this as a fresh viewer because it's [set] a be-jillion years before our show, so it's going to feel different," she says.
George RR Martin is involved
As well as Emilia Clarke confirming the show, George RR Martin has revealed that the series is in the works and heaps praise on the journalist who broke the story.
In his Not A Blog blog, Martin notes: "Yes, it is true... our working title for the show is SNOW. This was not an official announcement from HBO, so it seems there was another leak... There's not much more I can tell you, not until HBO gives me a green light.
"It seems as though Emilia Clarke has already mentioned that SNOW was Kit's idea in a recent interview. So that part is out. Yes, it was Kit Harrington who brought the idea to us. I cannot tell you the names of the writers/ showrunners, since that has not been cleared for release yet… but Kit brought them in too, his own team, and they are terrific."

As for official confirmation of a Jon Snow Game of Thrones sequel from HBO. Well, it has commented but only in the most tongue-in-cheek way possible.
I know nothing. pic.twitter.com/wi0RMzRppX
— HBO Max (@hbomax) June 17, 2022
Related Reviews and Shortlists