ShortList is supported by you, our amazing readers. When you click through the links on our site and make a purchase we may earn a commission.
Learn more
YouTubers keep buying dangerous mystery boxes 'off the dark web' - we asked an expert if it's all it seems
"I just hope it doesn't have a bomb in it" A single flip flop, a mysterious 8th birthday card for a kid called 'Billy', unidentified pills and a blood-stained screwdriver.
These are some of the odd objects that have turned up in mystery boxes apparently bought off the dark web in the internet's weirdest new trend. Mimicking the bizarre unboxing phenomenon of a few years ago, YouTubers have racked up millions of views buying unidentified items from the shady, unregulated corners of the internet – sometimes shelling out hundreds of pounds to get their hands on them.
One YouTuber, Jude Somers, has got more than 4 million views on his mystery box opening video.
"It arrived today, I have no idea what's in it. I just hope it doesn't have a bomb in it or something," Jude says in the video, after paying £250 for his box.
Other YouTubers have received knives, mysterious powders and dripping-wet underwear.
And while some are sceptical that all of these YouTubers are actually getting their gear off the dark web (eBay also sells unidentified, mystery boxes), one tech expert says he has seen similar things lurking around the dark web and believes the whole trend could be incredibly dangerous.
Jonathan Pace, PhD, a postdoctoral fellow in the Digital Civil Society Lab at Stanford University, told ShortList that all "black market activity is hazardous."
See our list of 30 Scariest Books ever Written
First up, what (and where) exactly is the dark web?
"The dark web is a collection of internet sites that run on darknets, or overlay networks designed to encrypt and anonymize data. If we think of internet infrastructure — the physical cables that transmit digital information — as a series of lanes on a highway, then darknets are service roads that run parallel to the main thoroughfare but can only be accessed with certain vehicles."
Do you reckon people buying mystery boxes off the dark web is a real problem?
"Mystery boxes symbolise the regulatory problems of the dark web: it's supremely difficult for state institutions to identify dark web users, to take down dark web markets, and to regulate the movement of contraband, both online and offline.
"I wouldn't consider mystery boxes a major problem, especially compared to compared to the real issue of human trafficking on the dark web; consent is present in the former, not the latter.
"In the past I've seen mystery boxes on Silk Road, offered as part of larger orders (i.e. buy $50 worth of product and receive a mystery gift box)."
"Drugs are often hidden in resealed candy wrappers… weapons are broken down and sent part-by-part"
What sort of stuff could turn up in these mystery boxes, especially considering how lawless the dark web is?
"The dark web is filled with strange commodities, from dangerous bomb-making materials to innocuous bottles of water from untouched mountain streams.
"On Silk Road, vendors would sometimes include free 'surprise' samples in their packages, often with the hope of attracting repeat customers. These were usually drugs, i.e. people who buy LSD will receive a free ecstasy pill from the vendor.
"Drugs, weapons, fake identification, and digital tools are common objects of exchange on the dark web, principally because they are easy to ship.
"Although the dark web is unregulated, the postal service required for contraband transportation is a state-regulated institution.
"This gives rise to a culture of stealth packaging on the dark web: drugs are often hidden in resealed candy wrappers, tampon boxes, or other distracting containers; weapons are broken down and sent part-by-part, exploiting a loophole in (American) postal law that allows replacement gun parts to be shipped without a permit; fake identification can be slipped into any envelope; and digital tools, such as hacking manuals, can evade physical transportation entirely. On the digital black market, transportation is the name of the game."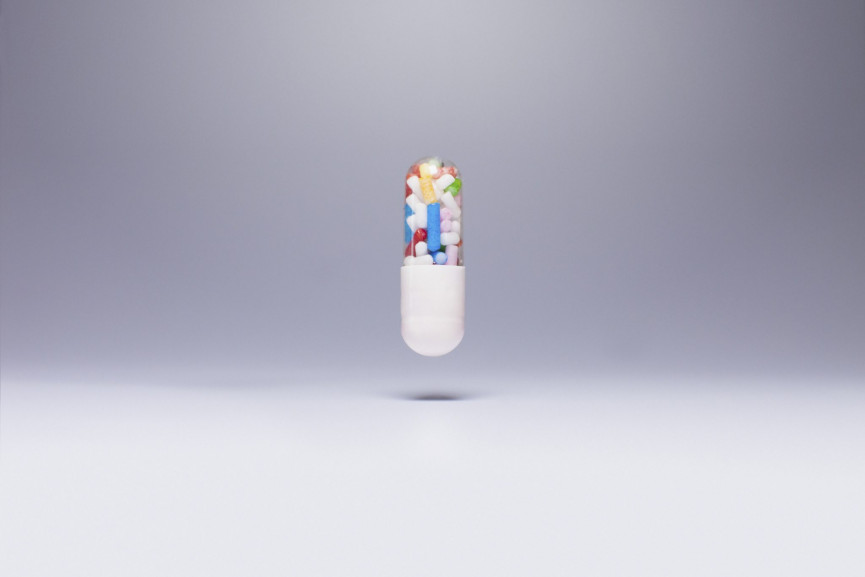 How dangerous could it be to buy mystery boxes off the dark web?
"Black market activity is hazardous, and the introduction of digital anonymity into the equation makes the circumstance all the more risky.
"Mystery boxes could be filled with toxic drugs, poorly made weapons, or bad pieces of fake identification. If mystery boxes are filled with leftover inventory, there is a good chance that customers are receiving bottom-of-the-barrel contraband that failed to sell on its own."
(Images: Getty)
---
Related
- Everything you wanted to ask about the 'dark web'
-"How I made £1k on bitcoin in two weeks without really knowing what cryptocurrency is"

- 17 most cliched Instagram pictures you definitely shouldn't be posting
Related Reviews and Shortlists