ShortList is supported by you, our amazing readers. When you click through the links on our site and make a purchase we may earn a commission.
Learn more
Best horror books - these are scariest books of all time
These are the best horror books to gorge on, the scariest books ever printed.
Horror comes in all kinds of forms, but when it's written down on the page in front of you it can be even more scary than what you see on the screen because your imagination is free to run wild. As you'll see from our scariest books of all time guide below, the horror genre is broad.
This isn't just about ghosts and ghouls but can take on many forms of abject terror, from the supernatural to the psychological to real-life fear, these best horror books are certain to keep you awake at night.
We all may like to think we've grown out of stories that caused us to beg our parents to keep the landing light on. But, in truth, we haven't. Many of us still enjoy feeling scared silly, which is why it's no surprise that literature is awash with scary books. We don't mean solely stories devoted to the evisceration of helpless maidens or the gouging of innards for the sadistic pleasure of unhinged sociopaths – although they do make things go bump in the night.
In our list of the best horror books below, you'll find there are spine-tingling psychological thrillers, novels that depict some bleak future dystopia, ghost stories, horrifying science-fiction and much more. If we've missed the book that kept you up for a month, add your own suggestions at the bottom and upvote your personal favourite.
UPDATE:Your votes are in and Pet Sematary by Stephen King has been voted the scariest book of all time. It's a chilling read about a family where tragedy strikes and they go to extreme lengths to become a family once more.
Pay nothing for a month!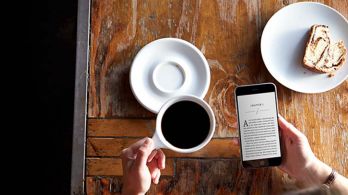 Get 30 days of Kindle Unlimited for free
Kindle Unlimited is Amazon's subscription service to e-books. Sign up and you a month free and access to thousands of titles.
Get the offer from Amazon now
The scariest books of all time
Related Reviews and Shortlists