ShortList is supported by you, our amazing readers. When you click through the links on our site and make a purchase we may earn a commission.
Learn more
11 boilermaker orders that'll make you look (really) cool at the bar
Let these pro bartenders pave your way to beer and whisky-pairing glory Right, let's not mess around: a boilermaker is the best drinks order you can make at the start of a first date. We said it. We're standing by it. And we're right. Good whisky followed by cold beer equals two thumbs up from me and three from your date.
Oh sure, you bet we can show my workings on this. You bet we can illustrate why a pint of delicious suds, with its hoppy hug of reassurance, and a spiky little whisky is the move of a romantic genius. You bet we can sing its praises as an instant conversation starter, ready to help you fill that awkward silence with pro intel about "balancing flavours" and "complimenting tastes" and what-not. And you bet we could bang on about how it makes you appear kinda dangerous and sorta intriguing, like a hard-boiled American movie detective after a tough week of busting baddies, or Josh Homme on any day with the letter Y in it.
But we won't. Not here. Because we've got the guys below instead. Guys who are way, waaay better placed to prove to you that asking for a boilermaker is one of the best drinks orders you could ever make.
Here, you've got 11 superstar barmasters from excellent booze holes right across the capital, all offering up their personal favourite boilermaker go-to combos, so that you can rip 'em off, order one for you and one for your date, and kick-start your night of romance in the best way possible: by looking like the coolest dude in the bar…
See our list of Best Whiskeys from around the world
The Macallan x Island Records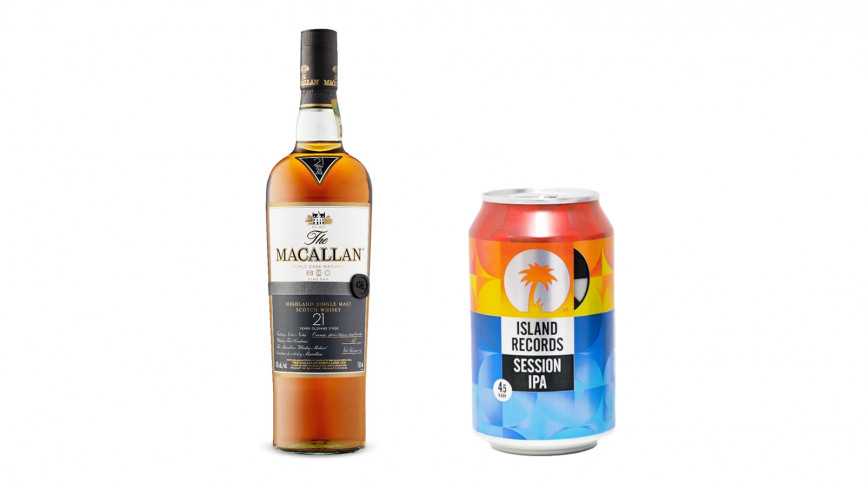 "At Nine Lives we have a secret off-menu boilermaker - Island Records Session IPA and The Macallan Fine Oak 21. It's a good session IPA that's not too hoppy, has a bit of a grapefruit zing to it, and has a rich malt backbone. The Macallan has plenty of life for a 21 year old, and its vanilla and passionfruit notes pair really well with the grapefruit in the IPA. There's a tropical vibe to it, which reminds me of summer nights." - Tom Soden, co-founder Nine Lives and The Gunmakers
Lagavulin x The Wild Beer Co.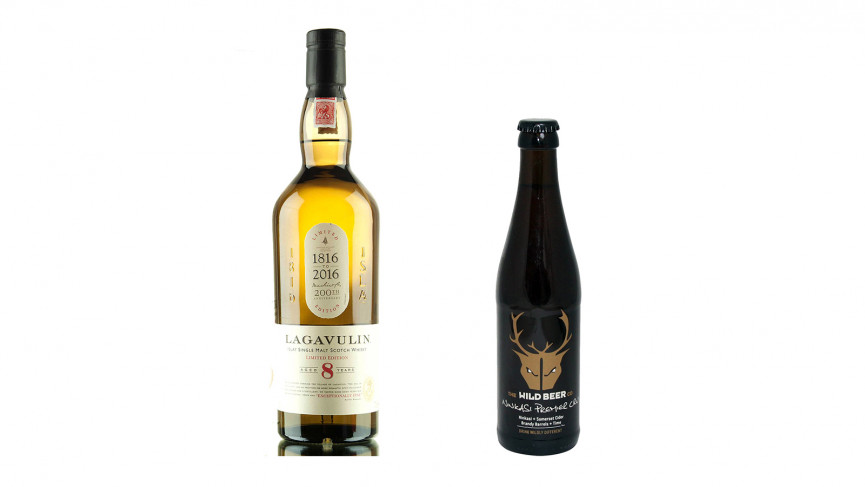 "The best boilermakers achieve a balance and create something that's more than the sum of its parts. A great example would Wild Beer Co.'s Ninkasi Premier Cru and Lagavulin 8. The beer is savoury, super sour and has bags of apple flavour, and you can tone down the acidity whilst increasing the savoury and fruit notes by adding a salty smoky whisky. The young Lagavulin has this in bucket loads – it's a young Islay scotch with maritime and floral smoke. Together, you create a delicious salted caramel and apple flavour." - James Stevenson, group bar manager at Brigadiers and JKS restaurants
Buffalo Trace x Guinness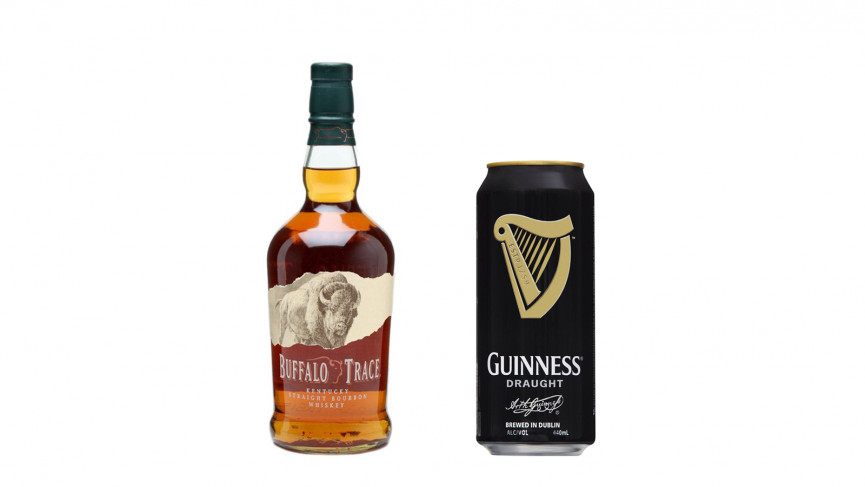 "Buffalo Trace bourbon in a shot glass, knocked back without using the hands, just your mouth, followed up with a cold Guinness right away. I warn you, this one's only for professional drinker – I've never seen so many people get sick so fast." - Ercole V, bar manager at Evans & Peel
Auchroisk x König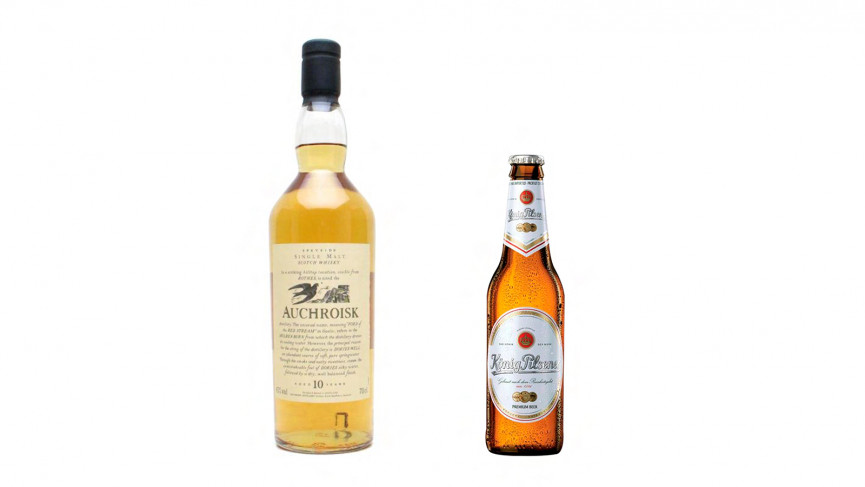 "A boilermaker is great for when you need the refreshment of an ice-cold beer, but something a little stronger to compliment it too. In that moment I'm craving a crisp, dry German-style lager and a scotch with enough cereal notes and depth of flavour to heighten the beer without taking over. A König Pilsener with Auchroisk 10 ticks every box for me." - Max Collins Wolff, senior bartender at Swift
Old Pulteney x Guinness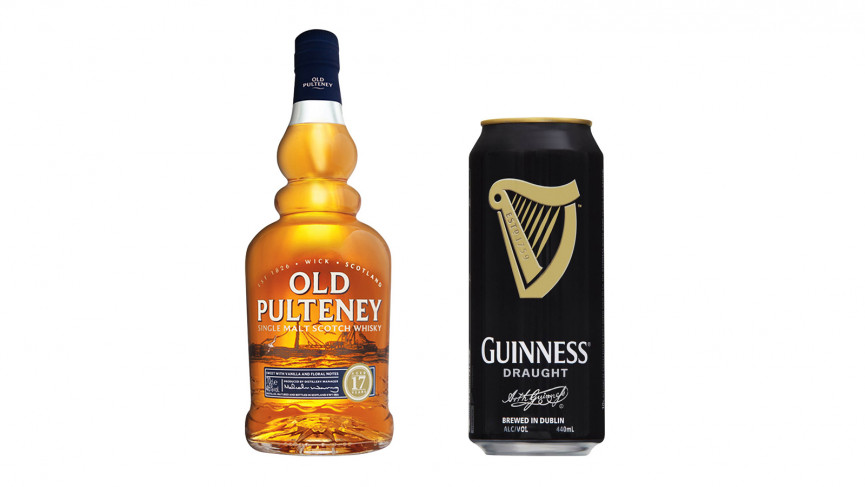 "Having lived in Scotland for a few years, a boilermaker to me is referred to as a 'half and half'. It's slightly different: a half pint with a whisky chaser. I never look much further than a Guinness followed with an Old Pulteney 17. The clean rich creaminess of the Guinness is a perfect canvas for the complex salted buttery notes of the whisky. I actually had this a couple of days ago, catching up with an old friend in The Canny Man's - one of Edinburgh's greatest pubs!" - Max Venning, co-owner of Three Sheets and Bar Three
Bulleit x Red Stripe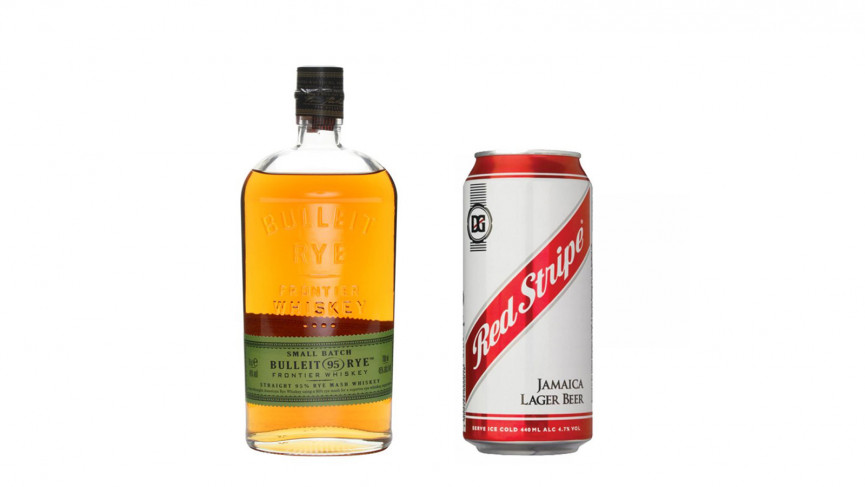 "Mine is a simple but balanced one: Bulleit Rye combined with an ice-cold can of Red Stripe. And yes, it has to be a can. It's my order at London's best heavy metal bar, The Crobar. The sweetness of the lager balanced with the dry spice in the rye, and blaring rock music, makes for the perfect combination." - Tom Aske, co-owner of Black Rock and Whisky-Me
Sazerac x Sierra Nevada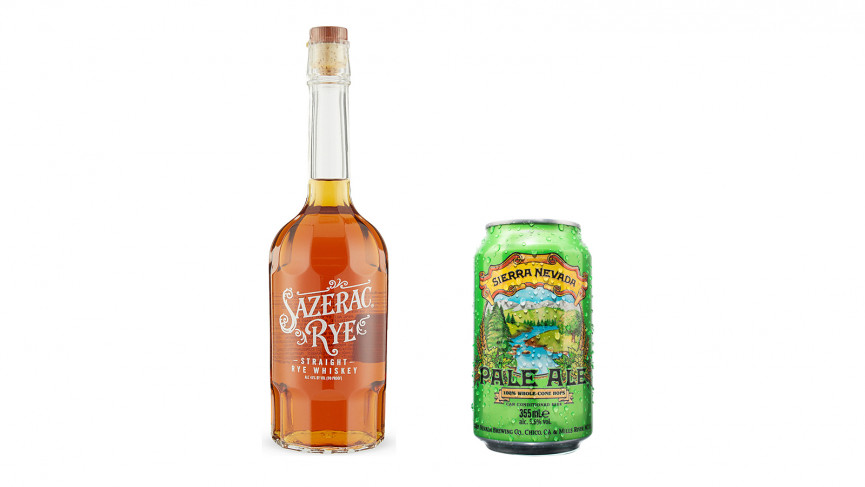 "I love a Sierra Nevada Pale Ale and Sazerac Rye. There's a mutual citrusy and buttery taste, before a fantastic spiciness from the whiskey. I had this not long ago in Liverpool, as a bit of a pre-match warm-up in one of the pubs in Williamson Square. It was an absolute pleasure to drink!" - Tiago Serrao, bar manager at Galvin at Windows
Unicum x Goose Island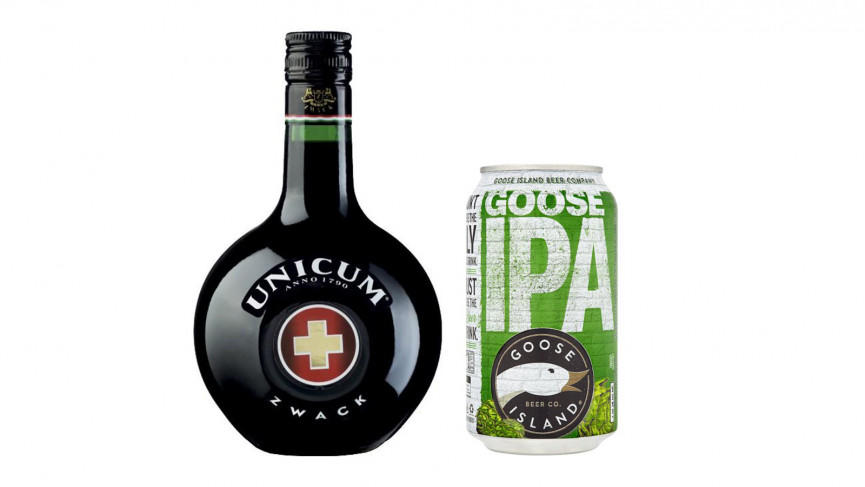 "Not a boilermaker in the traditional sense, but for nostalgic reasons, it's the Hungarian herbal liqueur Unicum followed by a cold glass of IPA, like Goose Island. In my younger days, my friends and I used to start the warm-up drinking with this before heading to clubs. It's an awesome combination of flavours that won't make you drunk but helps you to get in the mood." - Matyas Barta, bar manager at Aster
Pikesville x Hopf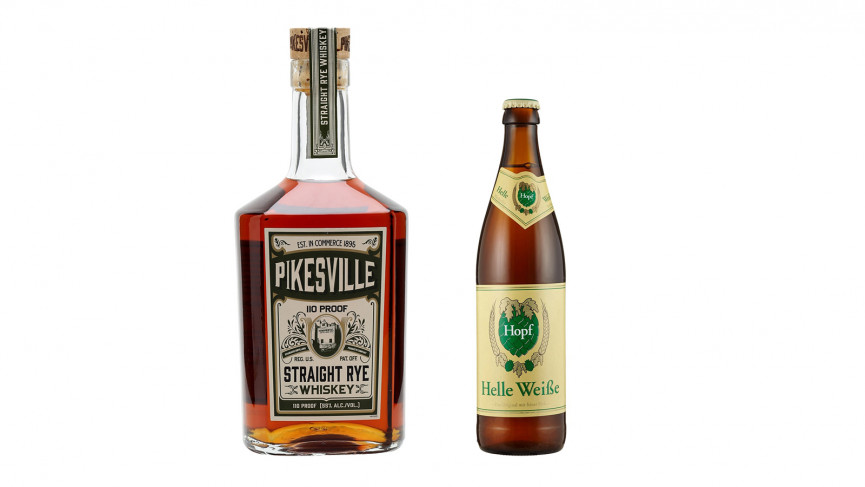 "My favourite boilermaker is Hopf Helle Wiesse with Pikesville Straight Rye Whisky from Heaven Hill. It's all about the flavour of the Hopf - light and smooth with touches of honey, banana, lemons and cloves - paired beautifully with the cracked rye and vanilla aroma of the Pikesville Rye. It's so good, that I'm adding it to the menu at The Gallery this summer." - Dan Pavey, beer and whisky expert at Heist Bank and The Gallery
Woodford x Magic Rock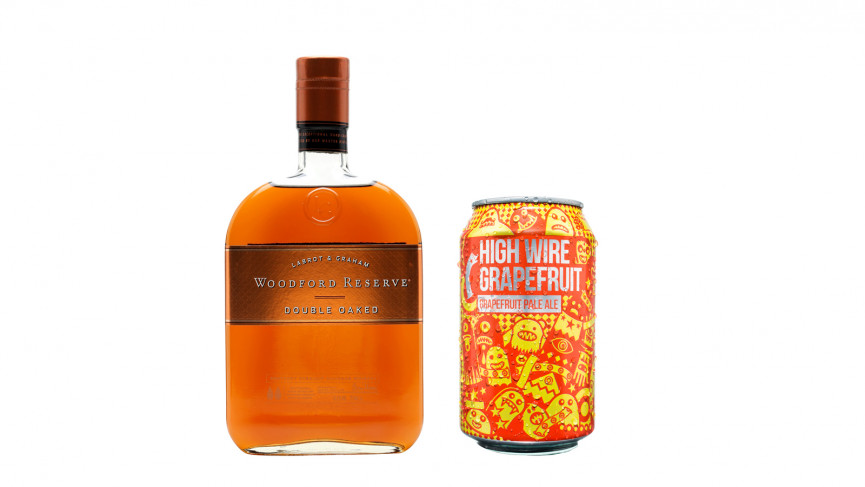 "I have very fond memories of boilermakers after celebrating a friend's wedding party at a bar actually named Boilermaker in New York. It's a great combo – the beer's there to chill you out, and the punchy shot to keep you awake. I like Woodford Reserve Double Oaked, which has lots of toasted sweet spice and rich citrus, so I want something fresh and tart to cut through it. Magic Rock Brewing's Grapefruit High Wire does just that, with smooth malt and loads of juicy citrus." - Jenny Willing, beverage director at The Curtain
Wild Turkey x Fourpure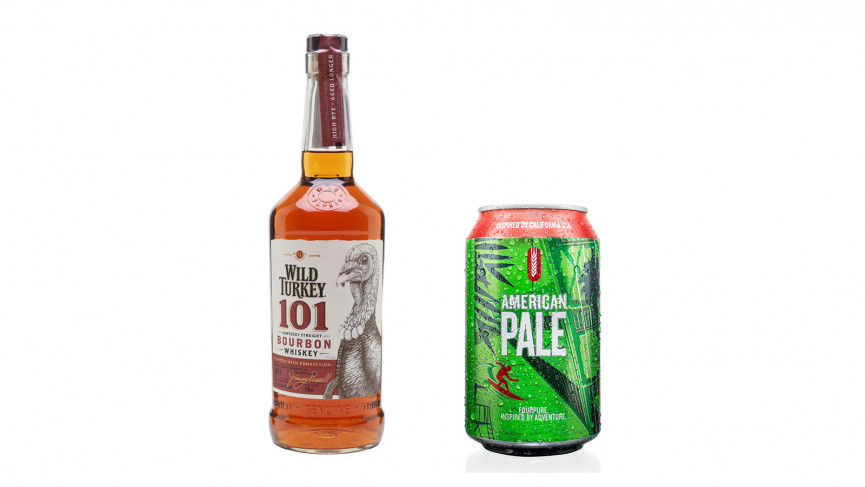 "The boilermaker is the ultimate end-of-shift drink. I love to pop down to a mate's bar after a long day, and not hassle him for anything elaborate, just a beer and bourbon. My favourite is definitely a big hip APA (like a Fourpure American Pale) and a Wild Turkey 101. It works so well - you get a super powerful, full-flavoured shot of whisky with loads of spice, followed by the crisp and cool beer." - Carl Brown, bar development manager at Dishoom
Related Reviews and Shortlists