ShortList is supported by you, our amazing readers. When you click through the links on our site and make a purchase we may earn a commission.
Learn more
You feel that? That's the chilly onset of cold weather being a right old pain for your skin. Be kind to your face by making sure you're never out of decent grooming gear — these affordable and genuinely fantastic subscription services will do the trick.
---
Get more great Style + Grooming content and sign up for Mr Hyde's weekly email
---
Slick Scandi Shaves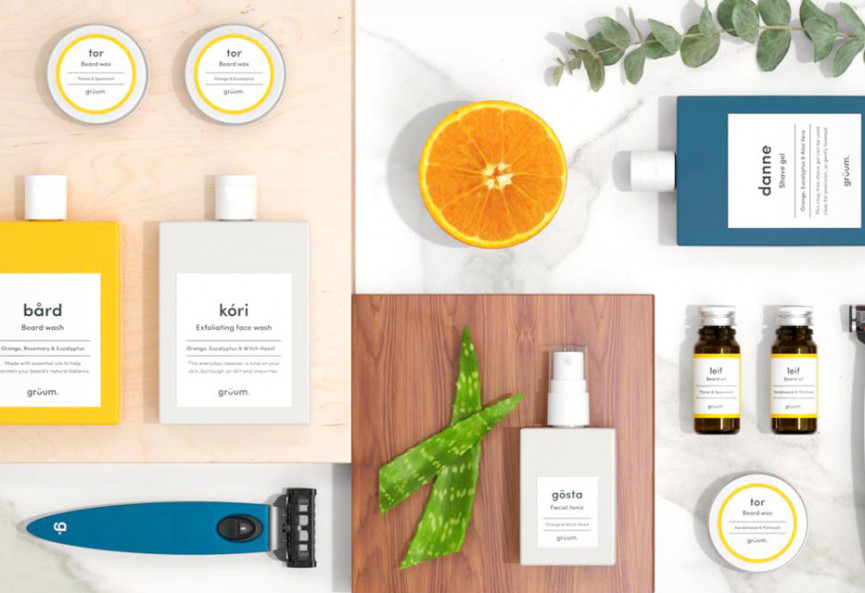 Grüum (from £3)
Years from now, GCSE history students shall learn, in great detail, of the Great Scandification Outbreak and how it claimed the dress-sense, interior design nous, telly-binge habits, and now the actual faces of millions of British middle classers. Truly, an unrelenting force. Inside these monthly boxes you'll find sexily designed razors and natural shaving lubricants, as well as an array of unisex skincare solutions. All of which will look right at home meticulously placed at 90-degrees to your IKEA toothbrush holder and "minimalistic" (streaked with crusted green slime) Colgate.
Sweet Sweet Smells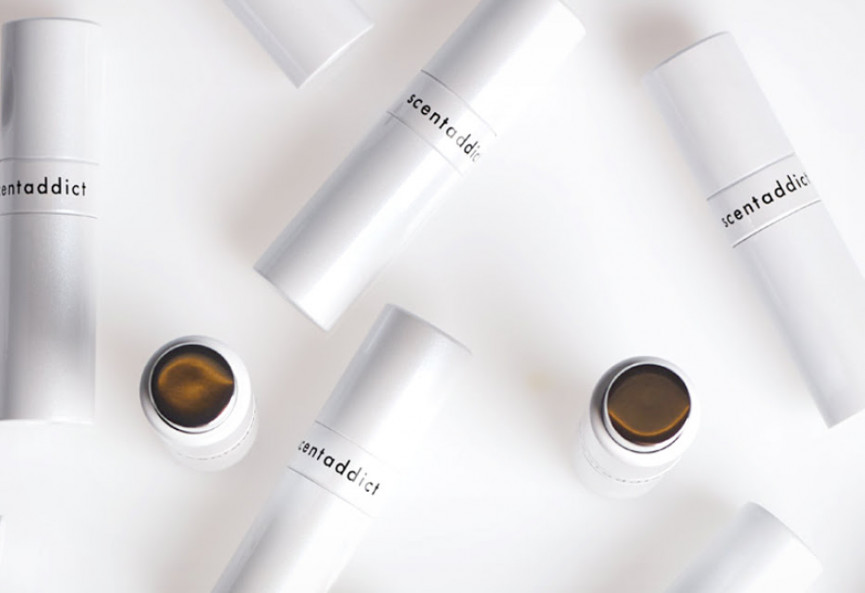 Scentaddict (from £12)
Who are we to suggest that feigning illness to rub your neck against the cologne samples inside the magazines of your doctor's waiting room is "immoral behaviour". But this is a better way of opening up your spectrum of scents. Armani, Tom Ford, Gucci and Hugo Boss are just a few of the major-league names that Scentaddict wanna fire into your post box every month, in 8ml atomiser form. What we can – and will! – suggest is whacking a few of these in your office drawers ready to covertly mask your accidental mid-week sesh on the Fourpures from Carol in HR.
God-League Gums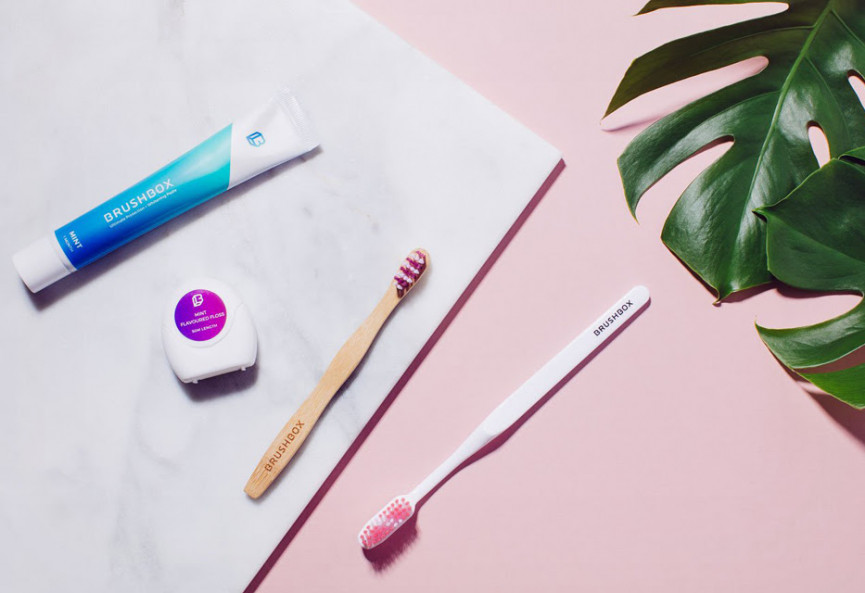 Brushbox (from £3.50)
Look at that. Three-fifty. Three-and-a-half coconuts. That's how far you are away from getting everything you need, exactly when you need it, to stop your teeth turning to mud – a colourful toothbrush and award-winning paste, every two months. What's more, a couple of extra pence gets you a very woke upgrade to a bamboo-instead-of-plastic brush, and you can also add in a tongue cleaner and floss. Until the day halitosis inexplicably becomes "so hot rn", you can consider our bank deets well and truly flung Brushbox's way.
Travel-Sized Bangers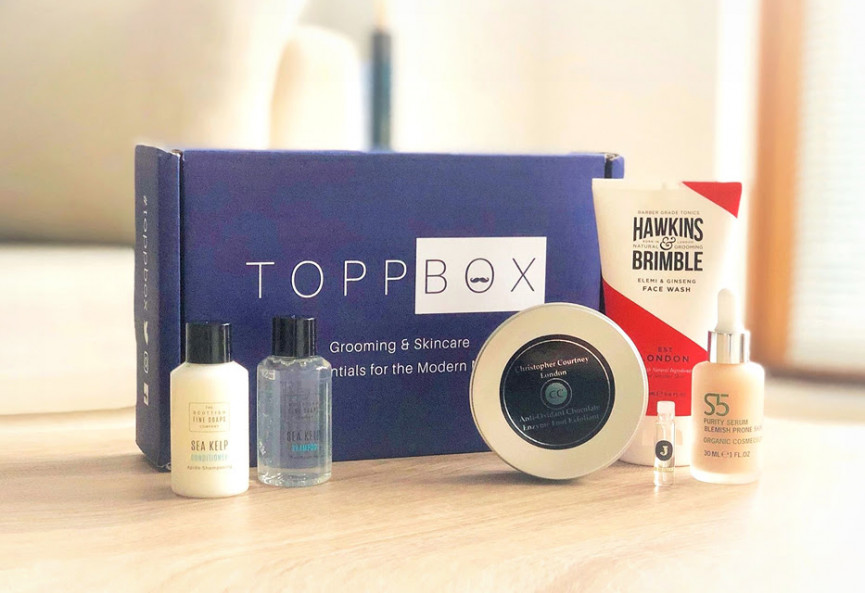 Toppbox (£19)
With the UK's international relations currently swirling down the pan, there's a strong possibility that you, making another scene over the size of your deodorant at the Gatwick security lane, could be the catalyst that pushes us all into World War: The Final Showdown. For the sake of humanity, c'mon mate, let's get you jet-set. Conflict dampener Toppbox promises "a premium assortment of four-to-five top-shelf grooming and skincare products" a month, meaning you'll be well stocked up on carry-on-ready scrubs, washes, foams and more that won't plunge us into an eternal nuclear winter.
Superior Skincare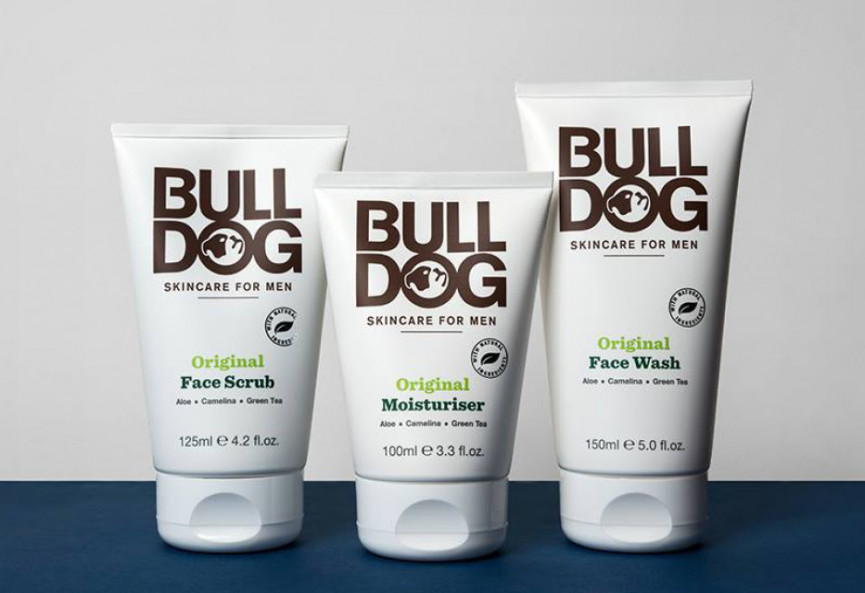 Bulldog (from £7.35)
Bulldog has earned its rightful place as boss boy of the big-shop toiletries aisle thanks to its affordable, no-messin' male skincare. But unlike that stadium-filling indie band you've definitely never mentioned seeing down the Pig And Puddle way back in '03 ("Look, I'm not saying they owe it all to me, but…") this homegrown hero hasn't let its size go to its immaculately preened head – it still keeps things real, by offering a bunch of monthly bundles from the site with up to a whacking 30% chopped off the total price when you sign up.
This content was first published in Mr Hyde's free weekly Style + Grooming newsletter. Sign up now for more.
Related Reviews and Shortlists