ShortList is supported by you, our amazing readers. When you click through the links on our site and make a purchase we may earn a commission.
Learn more
1998 was a strange year in music. And, somehow, it was 25 years ago.
Britpop was running on empty with Oasis lying low after the backlash to Be Here Now and Pulp moving on with the dark This is Hardcore. In pop, the Spice Girls were entering their final year before splitting with Christmas chart-topper 'Goodbye', while the dance scene offered up little new other than Fatboy Slim's big beats.
However, despite a lack of an overlying musical narrative, this didn't mean that there weren't some absolutely huge bangers bestowed upon us by the musical gods (and just be thankful nu-metal didn't go fully mainstream until 1999).
Feast your ears on these classics...
25 songs that are 25 years old this year...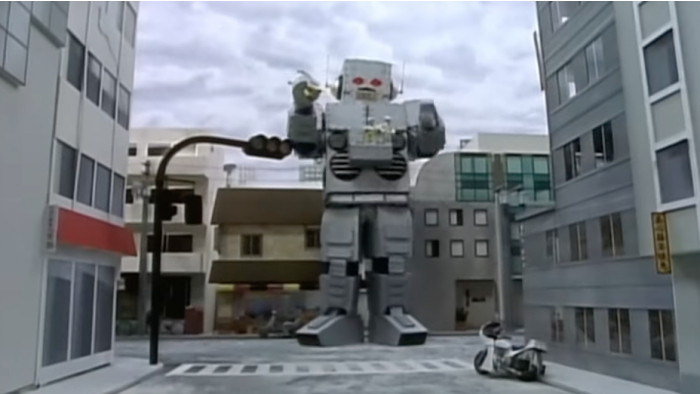 1

. Beastie Boys: Intergalactic
I've played this one at a wedding or two over the years and every time it's the same: before that robot voice has chance to even finish the first 'In-ter-ga-lact-tic plan-e-tary' every single lad in the building has already put the sausage rolls and quiche to one side and is striding to the dancefloor, getting ready to transfer their ties from neck to head before assuming their place on the dancefloor to trade rhymes with Ad Rock, MCA and Mike D. Best bit? Of course, it's the bit where the Beastie Boys let the beat...
...DROP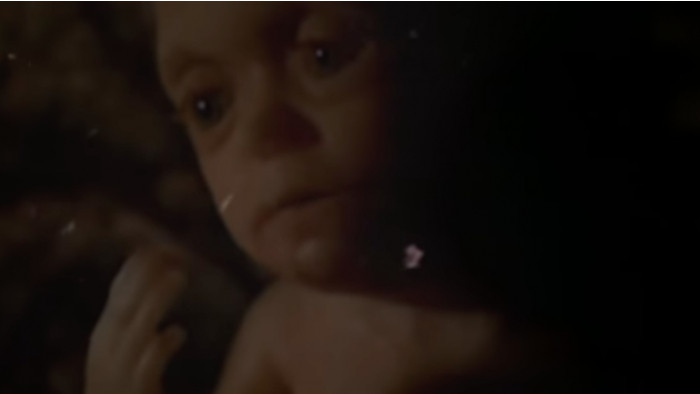 2

. Massive Attack: Teardrop
The first millisecond of this track is enough to send electricity crackling up your spine. It has the amazing quality of sounding like a long-lost nursery rhyme, but from the future. And I realise looking at that statement again, it's absolute nonsense, and yet: that's exactly what it sounds like isn't it? While you're at it, do yourself a favour and dig out the whole of Mezzanine; probably Massive Attack's darkest and greatest work (OK, it's either that or Blue Lines, either's good with me).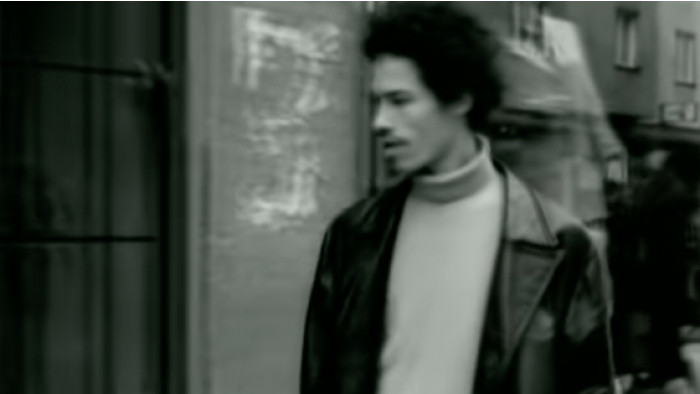 3

. Eagle-Eye Cherry: Save Tonight
If nothing else that was good had happened in 1998 - if the world had endured a mass famine ending in a giant nuclear war which wiped out all life on Earth - then when the aliens arrive many millennia from now, they would have searched through the wreckage, pieced together a timeline, put this song on the only stereo which still worked and declared that 1998 must have been the greatest year in the history of the human race, for it saw the general worldwide release of 'Save Tonight'. It does not need words to explain why this song is amazing, for words will not do it justice. Put a log, on the fi-yah and give it a spin and marvel at its majesty.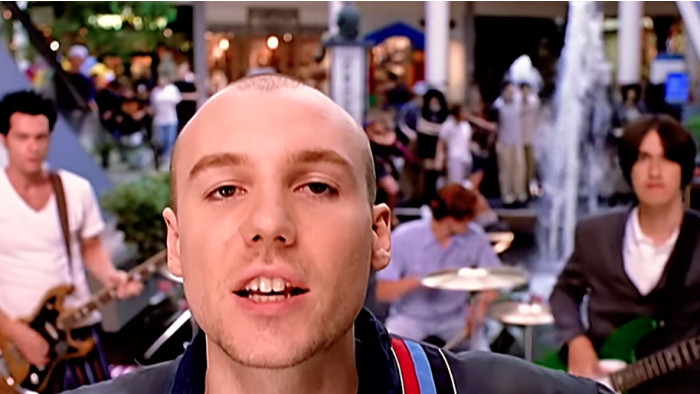 4

. The New Radicals: You Get What You Give
With his bucket hat and achingly catchy song, Gregg Alexander became an unlikely superstar when his band's song You Get What You Give stormed every chart going. While some wrote it off as a one-hit wonder, Alexander had much more pop tunes in him, going on to write for the likes of Hanson, S-Club 7 and even Rod Stewart. Oh, and Joni Mitchell praised You Get What You Give some six years later, choosing to put the song in her artist's choice compilation, alongside the likes of Etta James and Leonard Cohen.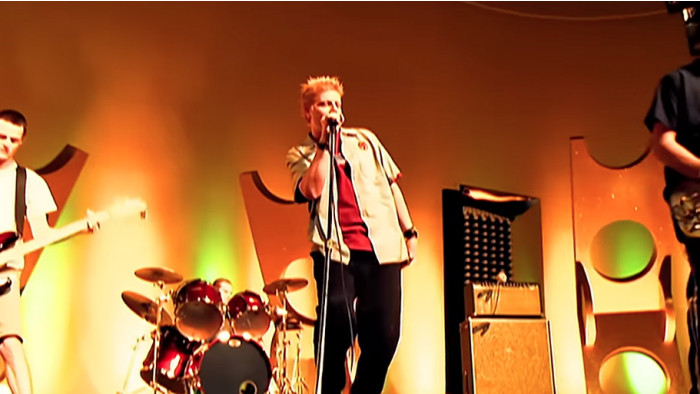 5

. The Offspring: Pretty Fly For A White Guy
The Offspring's Pretty Fly For A White Guy is one of those song that has a hook that drives deep into your brain, never letting go. The lyrics are nonsense, the song lighter than anything the band had done before but it was a huge hit and a lot of fun. It's a song of its time, but we still can't believe that time was way back in 1998.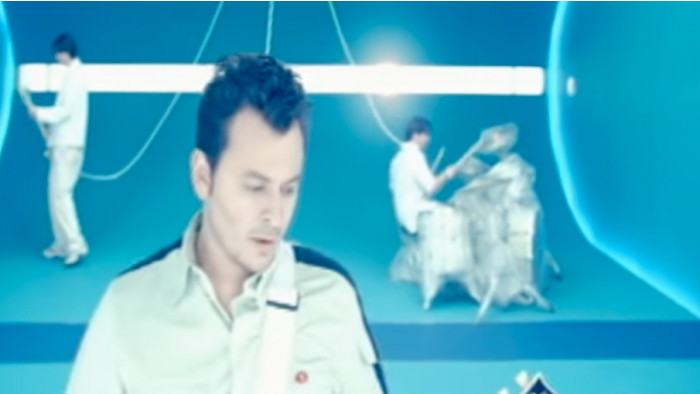 6

. Manic Street Preachers: If You Tolerate This...
Not many bands can make a hit single out of the Spanish Civil War but, then again, not many bands are like Manic Street Preachers. Off the back of Everything Must Go, their post-Ritchie comeback, The Manics made a beautiful soaring album full of pop hits. The first was If You Tolerate This Your Children Will Be Next, a song with a chorus built for festivals and lyrics written for a manifesto. "So if I can shoot rabbits then I can shoot fascists." Indeed.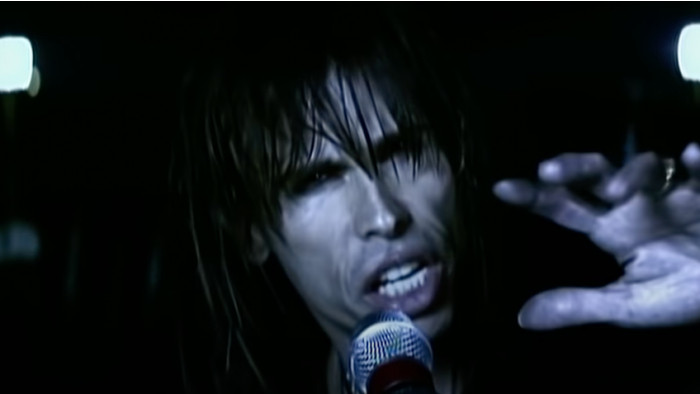 7

. Aerosmith: I Don't Wanna Miss a Thing
Written by power ballad queen Diane Warren this is, quite simply, one of the greatest songs ever written. Everything about it is basically perfect. The memorable lyrics, the insanely brilliant vocal performance by Steven Tyler, especially when it sounds like he's losing his mind at the end, the stunning orchestral arrangement, the dynamics, the intro… just do yourself a favour and turn this up loud and remind yourself what an incredible song this really is.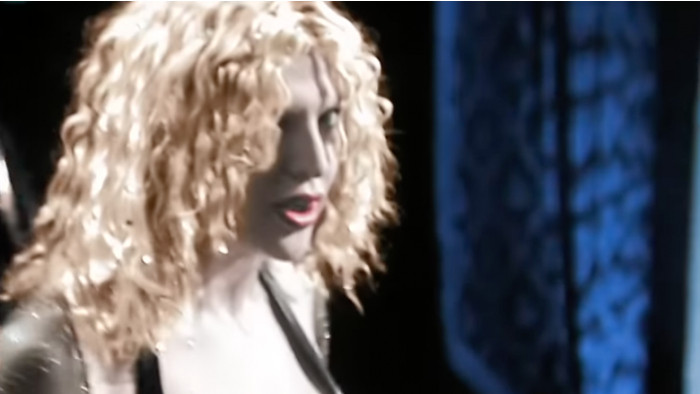 Listen to Celebrity Skin now and it still sounds completely fresh - such is the brilliance of this Hole song. This radio-ready smash, may have been co-written with the Smashing Pumpkins' Billy Corgan but it still bears all of Love's hallmarks. An all-time indie dancefloor classic.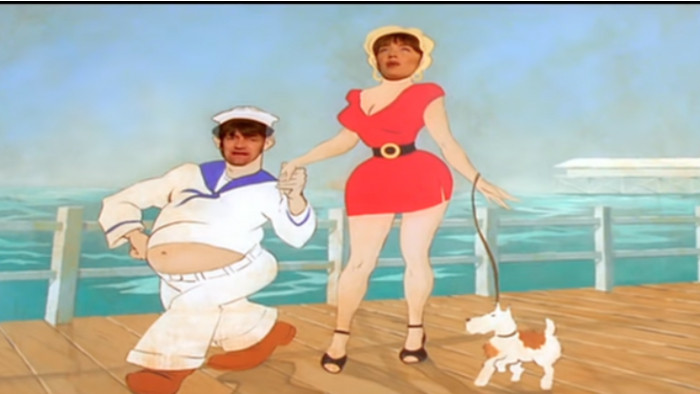 9

. Beautiful South: Perfect 10
It's my absolute belief that Paul Heaton is a modern genius who is not given the credit he deserves. First with the Housemartins and then with The Beautiful South, every so often, regular as clockwork, he'll pop up with quirky, left-field pop genius like this. Also, in facts-we-just-learnt-from-Wikipedia-which-we-really-weren't-expecting-to-read, Paul Weller guests on guitar on this one.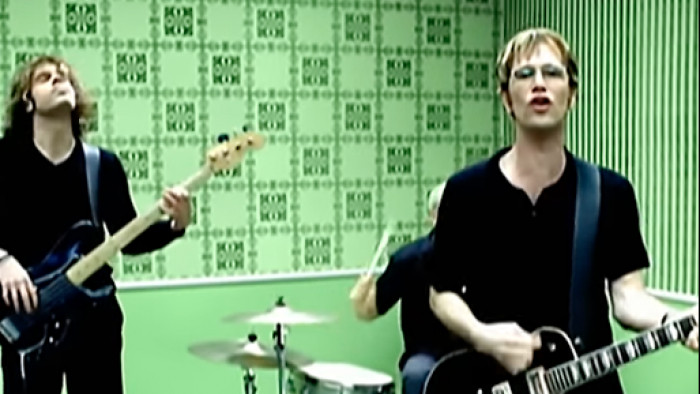 10

. Semisonic: Closing Time
Closing Time maybe a song you drunkenly sang with friends while ordering the final beer of the night but the lyrics cut far deeper than that. Lead singer - and pop song maestro Dan Wilson - has revealed that the song may well be about the end of a night but it's also about birth, with the recording of it linked with the birth of his daughter. Whatever meaning you take from it, it's a superb, soaring ditty that still sounds amazing 25 years on.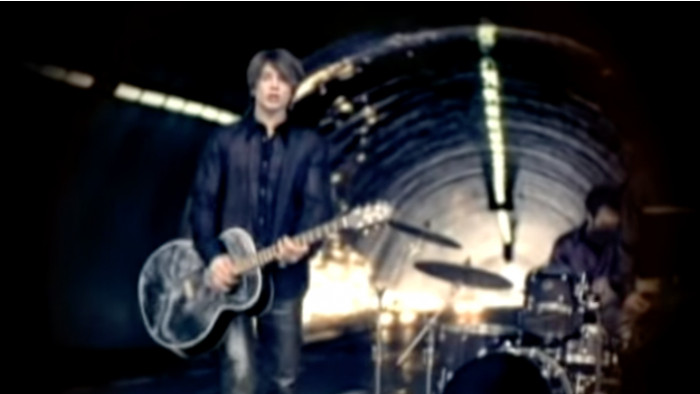 Ridiculously, upon release, this track only made it to number 50 on the UK chart, which goes to show that even the wonderful British public don't always appreciate greatness when they hear it. And great this track certainly is: a timeless, majestic, beautiful, soaring power ballad with a shout-along chorus, a stunning string arrangement and some of the finest 'alternate beat 6s in 6/8 time' single tambourine taps you're ever likely to hear.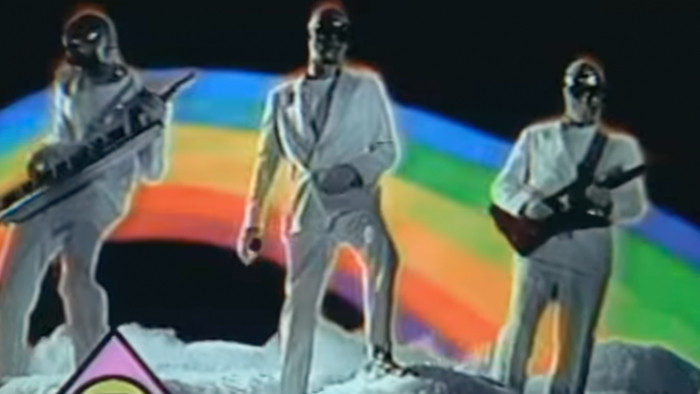 12

. Stardust: Music Sounds Better With You
Everyone knows this track, but for those of you who've never investigated, 'Music Sounds Better With You' - the only track ever released by Stardust - was created by Thomas Bangalter (one half of Daft Punk), fellow French electronic legend Alan Braxe and Benjamin Diamond, with the latter improvising the vocals during a live set from the duo at Paris' Rex Club. The next day they laid down the track in the studio, and an all-time house classic was born. C'est un banger absolu, et sans se tromper.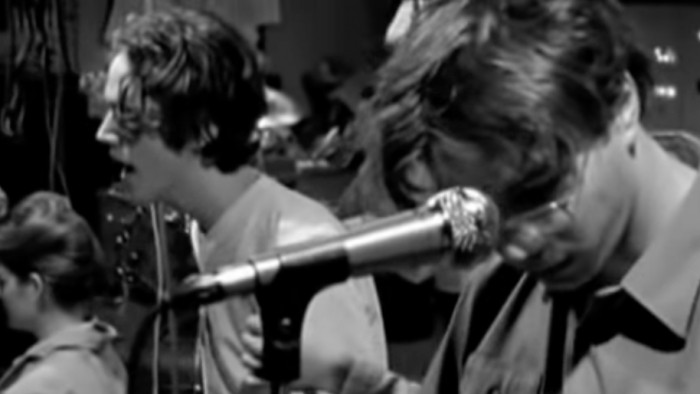 13

. Gomez: Get Myself Arrested
A band from Southport, UK that sounded like they should have come from the deep South instead, with three brilliant singers, all with their own styles, including Ben Ottewell's whisky-soaked howl. Their debut album Bring It On deservedly won the Mercury Prize and contained within were brilliant tracks like 'Whippin Piccadilly' and this one, 'Get Myself Arrested', which featured a wonderfully loose groove and a massive singalong chorus. Also, pro tip: go and listen to 'Tijuana Lady' from the album again, what a brilliant song that is.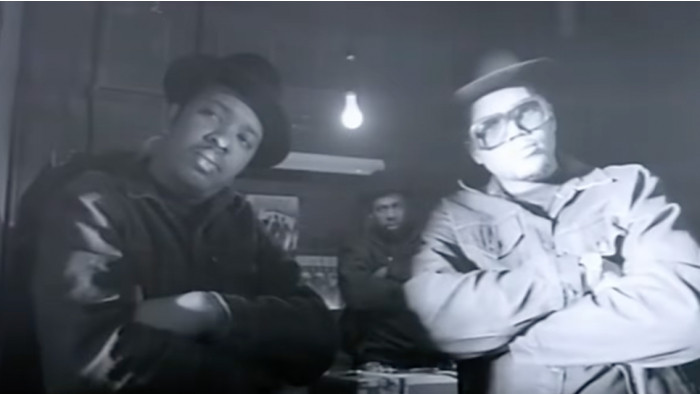 14

. Run DMC vs Jason Nevins: It's Like That
You all know this one don't you? And now a greater length of time (25 years) has elapsed since this remix was released than the time that had elapsed (2 years) since the original version was released when Jason Nevins decided to whack a big old beat underneath it. It was at number one for six weeks in 1998 selling - and we're using an industry term here - shitloads of singles.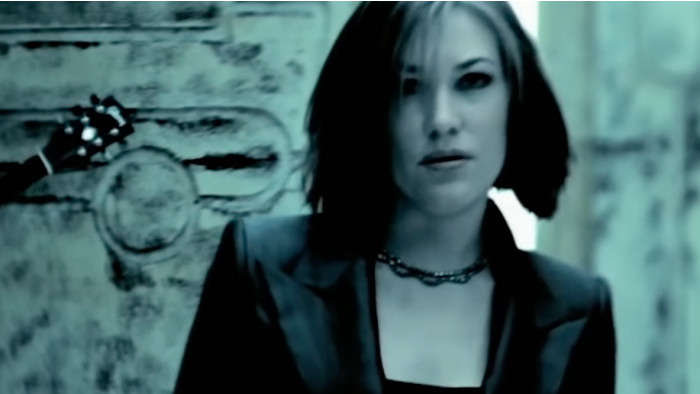 While Britpop was dying, there were still good bands around, and Catatonia were one of the biggest of all of them, scoring hits in 1998 first with 'Mulder and Scully' and then this, which I always preferred, particularly the way old Cerys rolls her 'r's in the chorus. Still a belter today this one. 16

. Ms Lauryn Hill: Doo Wop (That Thing)
Tell you what, the aliens would be pretty impressed with this too. If we didn't already know that Hill was one of the most talented cats around from her work with The Fugees, she took it to another level (more from them later) with the release of the supreme The Miseducation of Lauryn Hill, which featured this absolutely eternal jam. Tragically, that record remains her only solo album release which is an absolute disgrace really.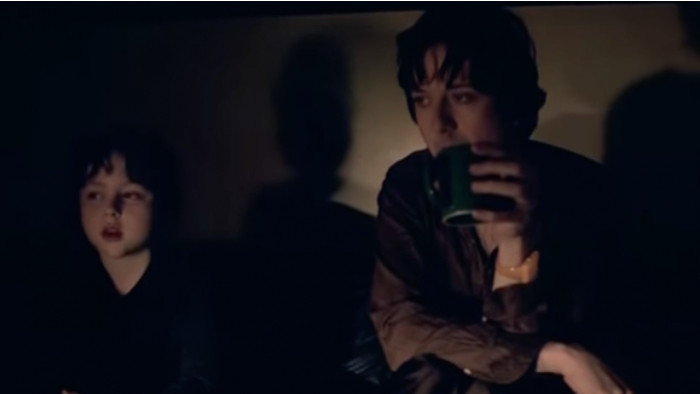 This is such a lost classic. Understandably, most of the focus on Pulp in 1998 was on the dark nature of This is Hardcore - including the superbly seedy title track - and the big lead single 'Help the Aged'. But this song, the third single, which only reached number 22, is nothing less than a mini masterpiece. The music is beautiful, and the lyrics are devastating, sung with absolute desperation by Jarvis from a father to his son, explaining: "Everybody's telling me you look like me, but please don't turn into me… You look like me but you're not like me, I hope". What. A. Song. What a band.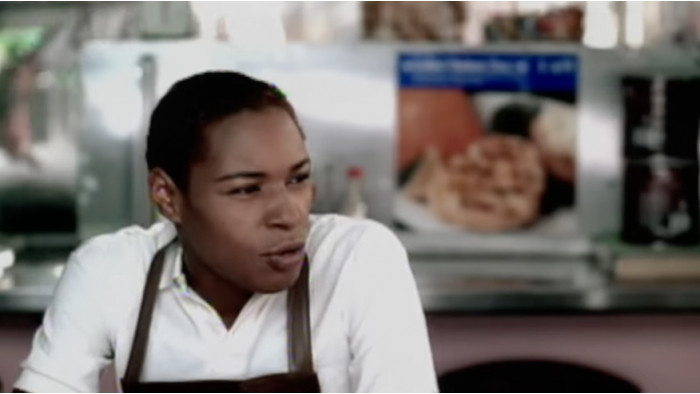 18

. Sonique: It Feels So Good
I have a theory that Capital FM have never gone more than 45 minutes without playing this song, which hit number 24 when it was first released in 1998, not getting the glory it deserved until fully two years later when a 2000 re-release saw it becoming the third-biggest selling track of that entire year. Why is this song still so popular? Well… when you put it on… it… just… feels… so… good.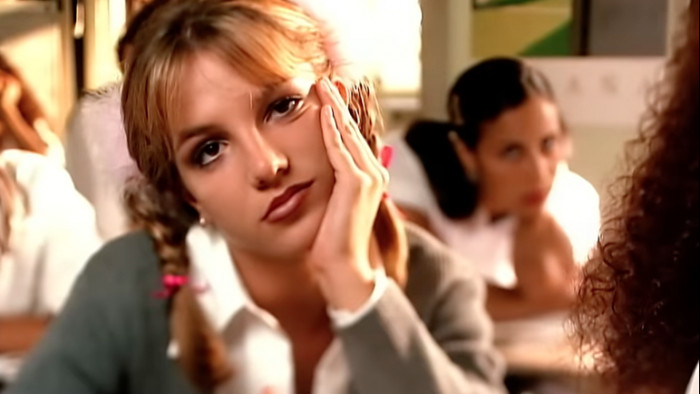 19

. Britney Spears: Baby One More Time
Swedish genius Max Martin had already scored massive hits with the Backstreet Boys but when he unleashed '…Baby One More Time', the world was suddenly, overnight, in the presence of the biggest new pop star on the planet, armed with one of the greatest and most instantly-recognisable pop songs ever written. Both the Backstreet Boys and TLC turned this song down before Britters took it, and its testament to her performance, when aged just 16, that it's impossible to imagine it now as a recording from either of them - because we wouldn't have that iconic delivery of 'oh baby baby' which kicks the whole thing off in such majestic fashion. Who'd bet against us still listening to this in another 20 years' time?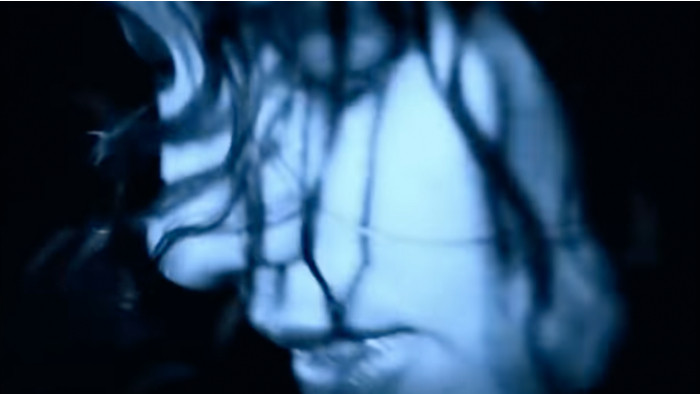 20

. Shania Twain: You're Still the One
This is ust a gorgeous song, with a timeless melody and kind of an unusual topic for a sad-sounding love song - just being happy with your partner - in this case, the legendary producer Mutt Lange, who sings all of those lovely backing vocals in the chorus. Of course, because nothing in this world ever ends happily, they ended up getting divorced 12 years later after he had an affair with Shania's best mate. Men, all pigs. Shania, you're too good for him.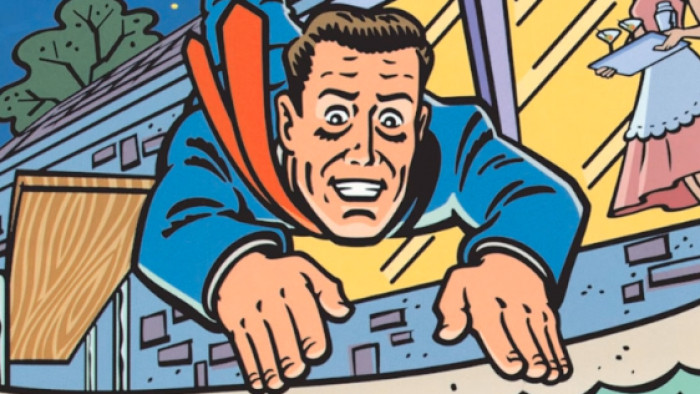 21

. Less Than Jake: All My Best Friends are Metalheads
Ah, Less Than Jake, forever destined to be on at 2:30pm on the main stage of Reading and Leeds for the rest of eternity. But fair play to them, carving out a 25+ year career as an absolutely bloody brilliantly fun ska punk band. Weirdly, this song first appeared on their 1998 album Hello Rockview, but wasn't released as a single until nearly two years later. What were they playing at? Too busy having larks probably. Big larks mate.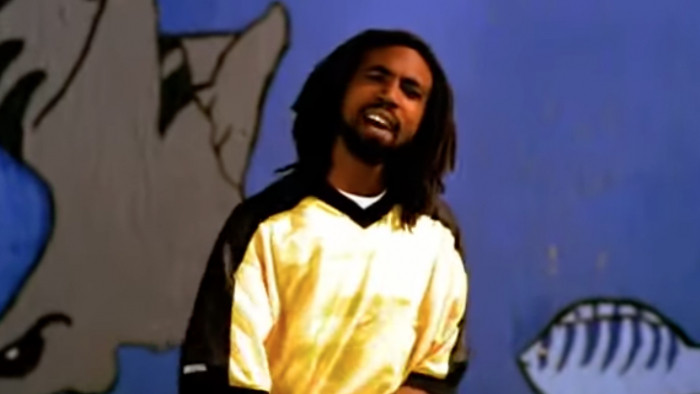 22

. Jurassic 5: Concrete Schoolyard
How can this song be 25 years old?? Handily, for a band that were always firmly rooted in the old school, positive, party-starting traditions of hip-hop, the fact that they never chased the trends means that it's not aged a day since it first emerged back in 1998. After all: let's take it back to the concrete streets, original beats from real live MCs, playground tactics, no rabbit in a hat tricks, just that classic rap shit from Jurassic.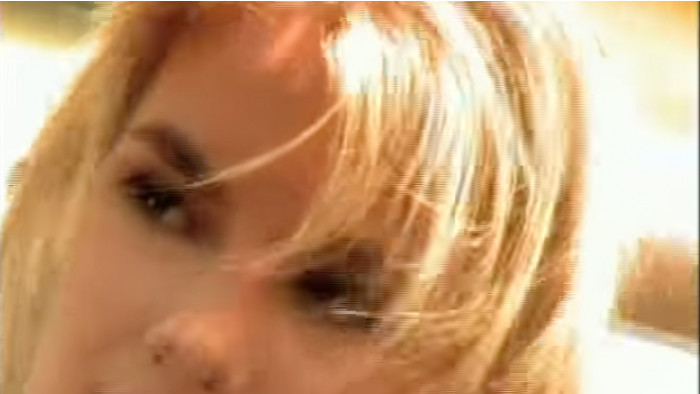 23

. Jennifer Paige: Crush
When all's said and done, taking everything into account and looking to tick every check box, this is probably the second-best pop song ever recorded (the first is 'A Little Respect', obviously). Effortlessly bright, breezy, summery, melodic; just an instant sugar rush of a track which still sounds utterly brilliant today.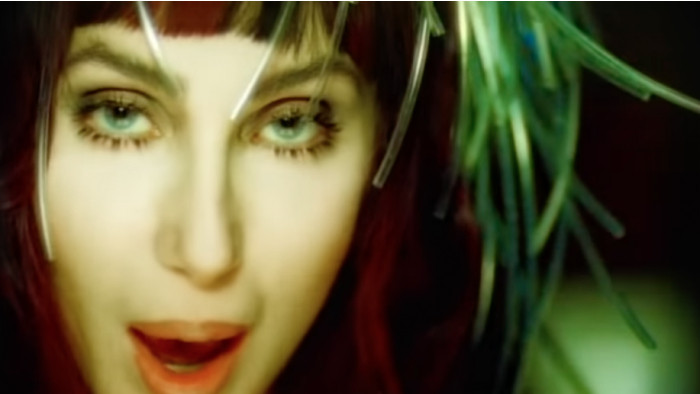 Who could forget this absolute anthem, which garnered headlines at the time for its pioneering use of autotune but which, with 25 years to look back on it, was a hit because it's just a really great pop song with, as ever, an absolute powerhouse vocal performance from Cher, who is, of course, the best person on Twitter.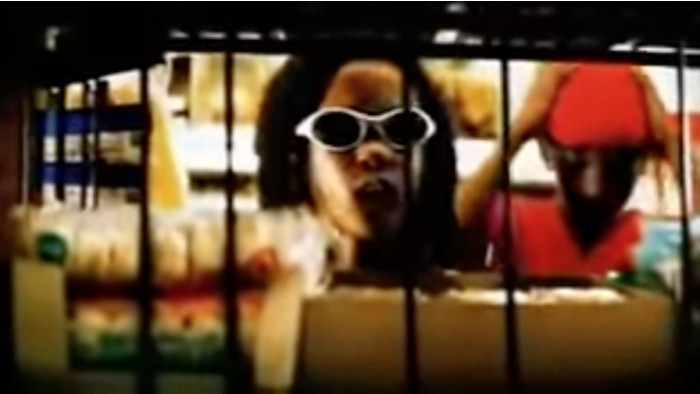 25

. Jay-Z: Hard Knock Life
Sampling the musical Annie was inspired by Jay-Z - the sort of pull-the-rug-from-under-you move that the rapper has managed throughout his superb career. Hard Knock Life changes the Broadway hit into a poem about the street, while shifting the rapper into the mainstream for perhaps the first time.
Additional writing: Marc Chacksfield
Related Reviews and Shortlists