ShortList is supported by you, our amazing readers. When you click through the links on our site and make a purchase we may earn a commission.
Learn more
5 hi-tech micro-tweaks that'll make your bike way better
Add a lovely futuristic glow to your morning cycle commute with our selection of the five best bike gadgets for any journey. Want the best tech for bike security, GPS, mobile charging and a whole host of other stuff? If you're looking for delicious innovation that's no-fuss and no-frills, you've come to the right place - simple upgrades that'll send your two-wheeler speeding into the future.
Get more great Tech and Gaming content by signing up for Mr Hyde's weekly email

---
Best for navigation - Blubel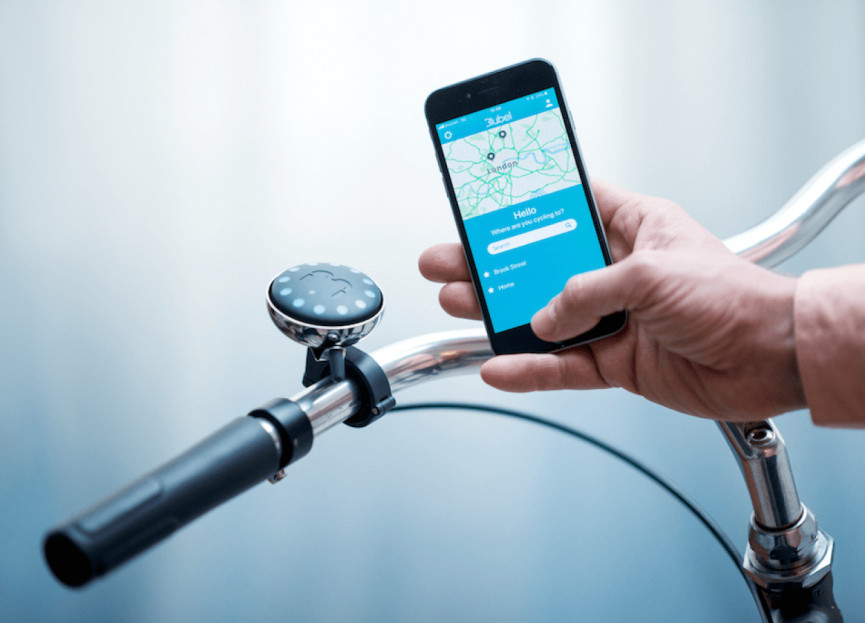 Blubel (£79)
A cycling navigation system for those that like to strip the faff and fuss out of life –and those with the inkling that the robot uprising is due. Blubel ain't hard to get your head around: open the synced-up app, tell it where you're headed, and let the gloriously simplistic ring of flashing lights point you along the right route. No CIA-style satellite imagery, and no condescending metaphysical voice ordering a U-turn before sinisterly whispering something about the flesh of this Earth being expunged by the cyber overlords come the next blood moon. Neato!
---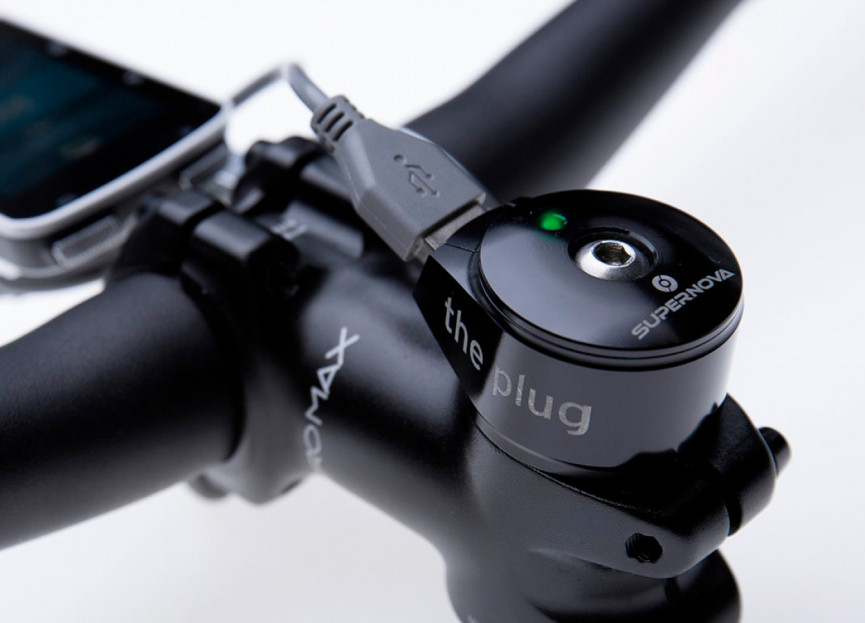 Supernova The Plug III (£114.99)
Here's how we know, for a solid fact, that you need this – take a look at your phone battery right… now. It's 8.30am and somehow it's already on its knees, wheezing, pleading with its wife to find happiness in the arms of a new lover, preparing to silently shuffle off this mortal coil. This little guy – an eco-friendly USB power supply that sits in your top cap and sucks power from your dynamo hub to juice your gizmos – is the life support machine your electro devices need, in order to navigate you home in time for dinner/A Question Of Sport.
---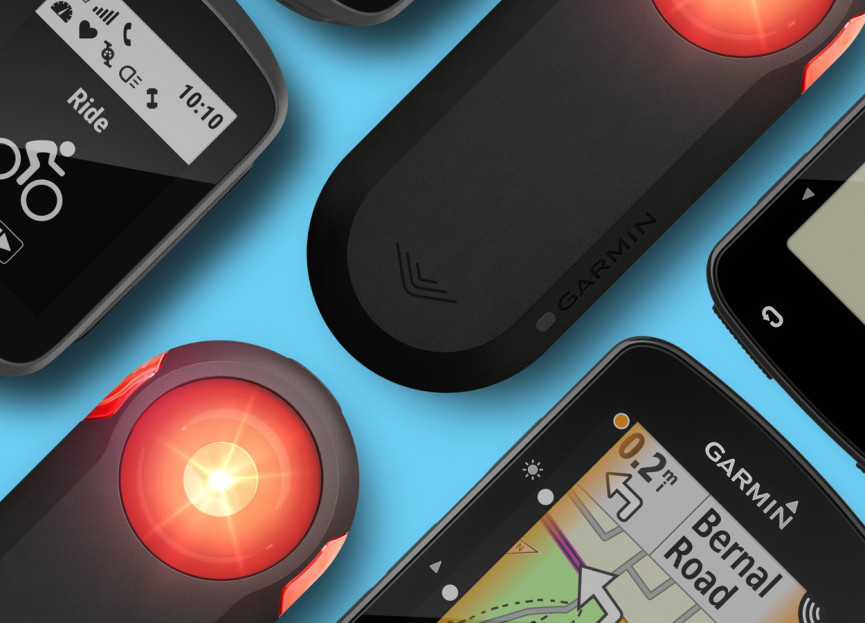 Garmin Varia RTL510 (£259.99)
Until the day attaching wing mirrors on bikes becomes cool – which is scheduled for *punches reams of data into a calculator* …never! – there's this. Mounted to your seat post, Garmin's Varia has got yo' back – using a techy blend of sensors, screens, bleeps and bloops, it acts as a tail light and warning system for when a vehicle's getting a little too close for its liking, so you can safely get out of its way/turn and flick your Vs at the driver.
---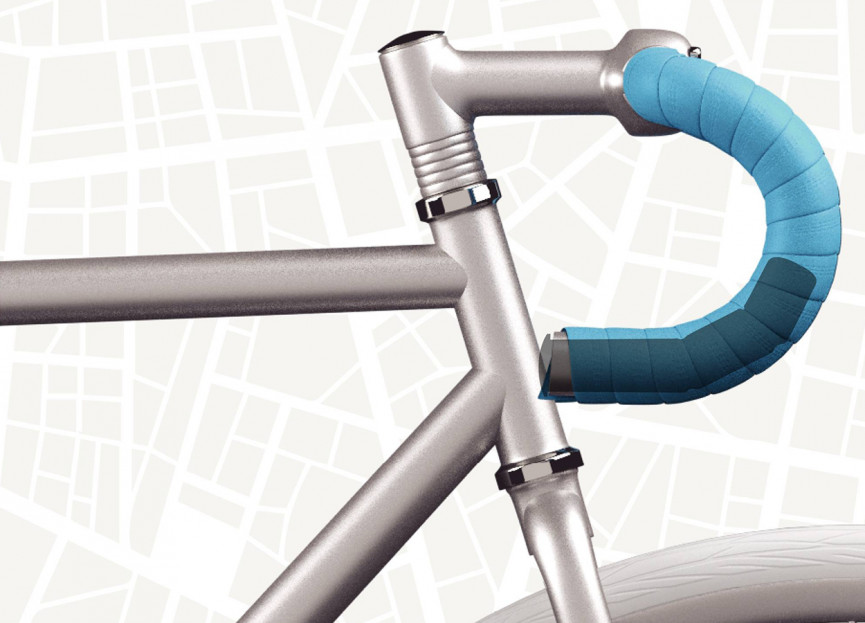 Sherlock Invisible Tracker (£149)
Okay, so we've found one minor issue with this GPS system that covertly tracks the whereabouts of your bike from inside your handlebars. One teeny problem. Every time you return to find your cycle completely un-nicked, there's a tiny pang of disappointment that, yet again, you've lost the opportunity to whip out your phone app, locate the villain that's sullying your saddle with his evil ass, leap through the window of an Uber and scream "Driver, call a dentist: I'm about to feed this bozo some hard justice" as you give chase. Next time.
---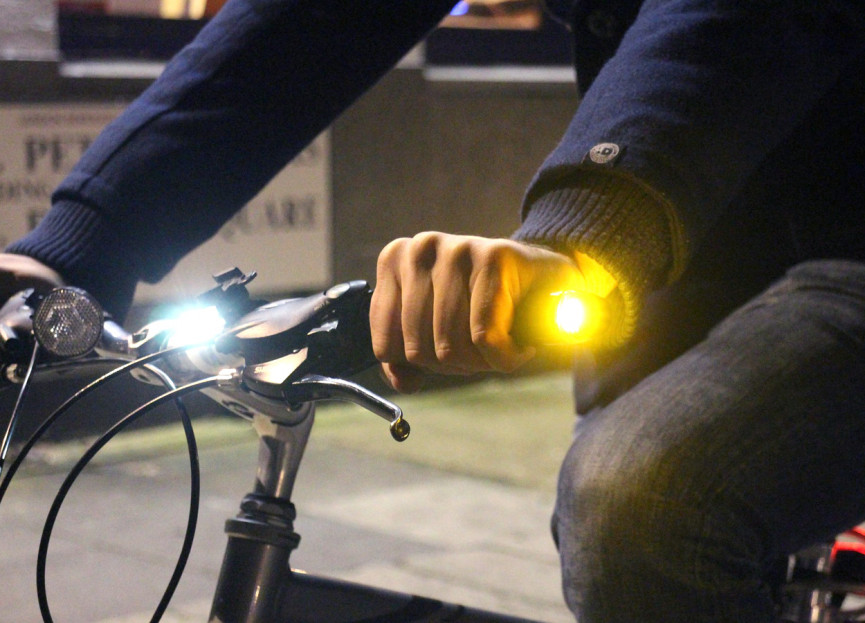 WingLights Fixed (£29.99)
Riding a bike one-handed is something you should have learned as a kid. And yet, here we are, in Royal Free Hospital, holding your hand as the nurse glues your knees back on, because you were "*sobs* only trying to turn left". Let's not go through it again, huh. WingLights ain't about that life, either. Their dead simple LED flashers screw right into your handlebar ends and, with a tap of a button, tell fellow asphalt pounders which way you're a-turning. Both hands stay on the handlebars. Both knees stay firmly attached. Good.
---
For more amazing Tech and Gaming content, head to Mr Hyde now!
Related Reviews and Shortlists