ShortList is now ad free and supported by you, the users. When you buy through the links on our site we may earn a commission.
Learn more
10 huge Amazon device deals: get up to 55% off an Echo Dot and more
Amazing discounts on these Amazon products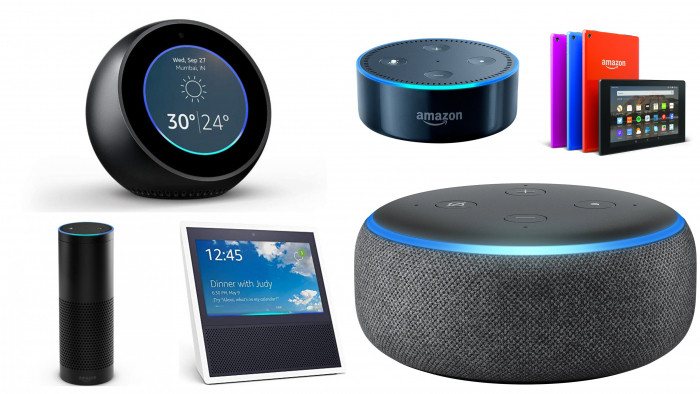 Everyone loves a bargain. It's pretty much a fact - alongside the grass being green and the British adoration of queueing - which is precisely why we try our hardest to give you the most thorough deals round-ups the internet has to offer. Today is no exception. Why? Because Amazon are currently discounting many of its biggest-selling Certified Refurbished products.
But what does that mean, I hear you cry. A Certified Refurbished device, according to Amazon, is a pre-owned device that has been refurbished and tested to ensure it both looks and works just like a brand new device. It even comes complete with a one-year warranty, so there's no need to lose sleep over it - quality is guaranteed.

And the best part? The offers run until 30 September, so you've got plenty of time to get your mitts on some of the best Amazon gadgets around - from the Echo Show to the Amazon Fire HD8.
If you need to know more about some of the devices of offer, then head to our best Amazon Echo guide.
37% off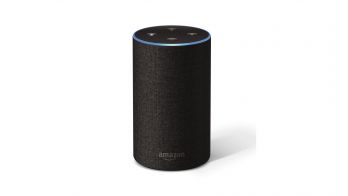 Amazon Echo
£49.99
The must-have hands-free home speaker, the Amazon Echo connects to the Alexa Voice Service in order to answer your every question, play music and update you on whether you're likely to get caught in a downpour if you leave the house in the next hour. Normally priced at £79.99, Amazon is now offering certified refurbished Amazon Echos for as little as £49.99.
View now in Amazon
44% off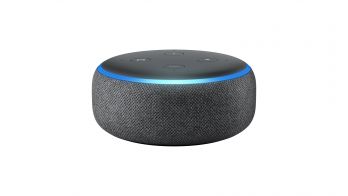 Amazon Echo Dot
£24.99
The third-generation device packs all the handiest features of the Amazon Echo into one, small package. Amazon's most popular voice-controlled speaker, the Amazon Echo Dot usually costs £44.99, but Amazon are currently offering £20 off this nifty little home gadget.
View now in Amazon
55% off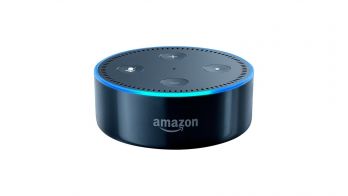 Amazon Echo Dot (2nd Generation)
£19.99
As bargains go, this one is certainly up there with the best. There's currently £25 off this second generation Amazon Echo Dot, meaning you can get your hands on it for the small sum of £19.99. You can't even buy a pair of cinema tickets for that.
View now in Amazon
54% off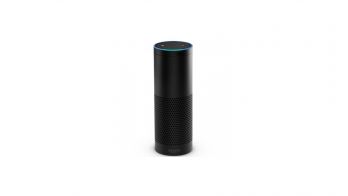 Amazon Echo Plus
£59.99
As first generation Amazon devices go, the Echo Plus is up there with the best. Now priced at £59.99, you're saving £70 on this home device, which includes ZigBee smart home hub - allowing you to easily connect home devices from the likes of Hive, Philips, Hue and more.
View now on Amazon
15% off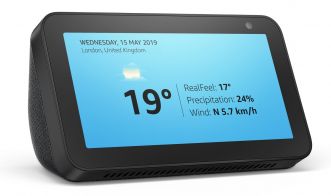 Amazon Echo Show
£167.99
Usually retailing at close to £200, the Echo Show hides countless features behind its 10-inch HD Screen. You can ask Alexa anything (within reason) on this second generation device, which incorporates smart home setup-plus, set timers, make video calls and watch Prime Video films.
View now on Amazon
50% off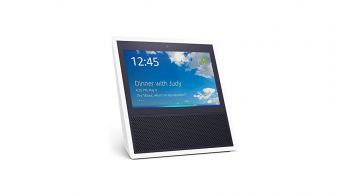 Amazon Echo Show (First Generation)
£89.99
A product that might just be in the running for bargain of the century, the Amazon Echo Show first generation model currently has £90 off its regular retail price. Merging the highlights of Alexa with features including eight microphones (not as creepy as it sounds), TuneIn and smart home timers, you'll never miss dinner with Judy again.
View now in Amazon
27% off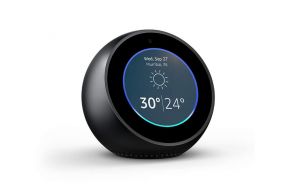 Amazon Echo Spot
£79.99
Compact, stylish and shaped to maximise counter top space, the Echo Spot is a Certified Refurbished item that's well worth considering. Featuring far-field voice recognition, weather forecasts (always handy given the British weather) and the cloud-based delights of Alexa, the screen on this item is a real selling point - particularly with £30 off.
View now in Amazon
35% off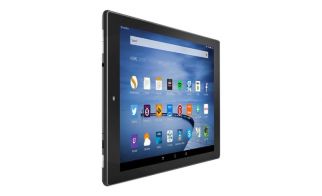 Amazon Fire HD 10
£84.99
Boasting a 1080 pixel full HD screen, the Amazon Fire HD10 comes in 32 and 64 GB models and offers Alexa hands-free - oh, and did we mention there was £45 off? Available in three colour options (black, blue and red), there really is something for everyone.
View now in Amazon
28% off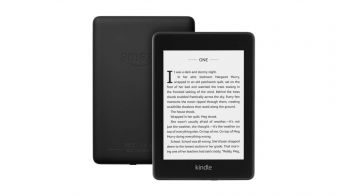 Amazon Kindle Paperwhite
£77.99
Packed with features, the Kindle Paperwhite comes in 8GB and 32 GB variations and gives you the option of Wifi or WAN connectivity depending on your preference. Small but mighty, this waterproof e-reader currently has £30 off, making it ideal for long soaks and beach excursions.
View now in Amazon
£28% off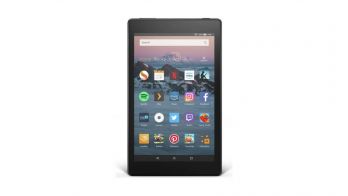 Amazon Fire HD 8
£51.99
Coming in at an affordable £52.99 (now Amazon have gone and knocked £20 off) the Fire HD 8 offers up to 10 hours battery life, 1.5 GB of RAM and Alexa hands-free all hidden behind its 8-inch HD screen. Oh, and this Certified Refurbished tablet comes in four different colours.
View now in Amazon
Related Reviews and Shortlists