ShortList is now ad free and supported by you, the users. When you buy through the links on our site we may earn a commission.
Learn more
The DrinkList: all the gin, whisky and beer news you need to know
What is happening in the world of alcohol.
Welcome to the DrinkList, a place where we round-up some of our favourite bits of recent booze news. Here you'll get up to date with all the biggest launches from the world of whisky, gin, beer and beyond.
Whether it's a new blend, a redesign or a craft ale that's caught our eye, we will let you know about it here.
As you (probably) already know, ShortList has been sampling the best drinks the world has had to offer for some time now, so if you are looking for a new tipple, then head to our best-of lists below.
---
Wild Gorse Tincture unveiled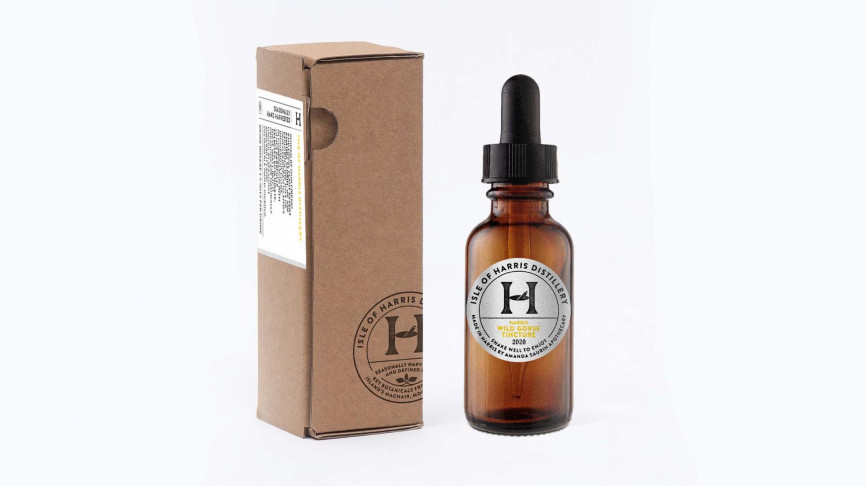 Isle of Harris Distillers has launched a limited, small-batch offering from its experimental apothecary drinks range. Called the Wild Gorse Tincture, Isle of Harris Distillers has collaborated once again with local apothecary, Amanda Saurin. together they have hand-picked fragrant gorse leaves from the village of Rodel, south of the island, and combined their honeyed sweetness with hawthorn and nettle and lemon.
You get 10 servings in a 39%ABV bottle and it's available from the distillery for £20.

Compass Box Whisky unleashes its Peat Monster Arcana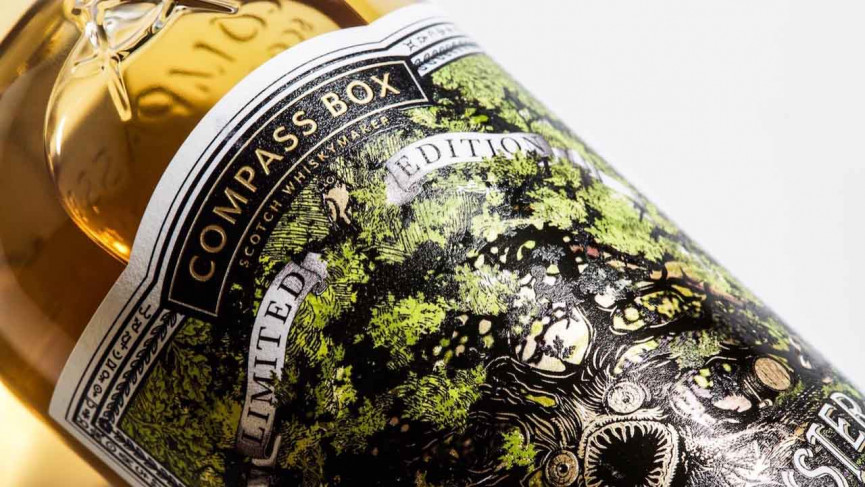 To celebrate its 20th anniversary, Compass Box has unveiled its Peat Monster Arcana. The whisky is "a result of a long-running experiment into the secrets and mysteries of oak and smoke," according to its makers. To make it, a cask strength version of The Peat Monster was matured in three French oak custom casks for another two years, then blended with malt whiskies from the Talisker, Miltonduff and Ardbeg Distilleries.
The whisky is 46% ABV and £75 for a 70cl version. Only 8,328 bottles produced are being globally, including the UK. Head to CompassBoxWhisky's website for more information
Baileys Apple Pie is here for autumn fun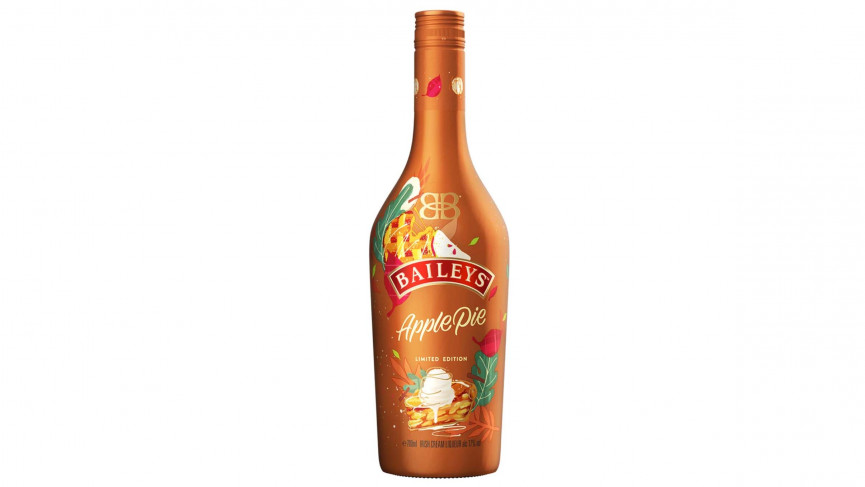 Baileys Limited Edition Apple Pie liqueur is now available in the UK for The Bottle Club, and it is promising to be the perfect autumnal tipple with a delicious blend of fresh apple pie flavours, vanilla ice cream and hints of cinnamon and spice.
Baileys Limited Edition Apple Pie (17% ABV) is available now from The Bottle Club priced £22.99 for a 70cl bottle.
Kyrö Dairy Cream Liqueur heads to UK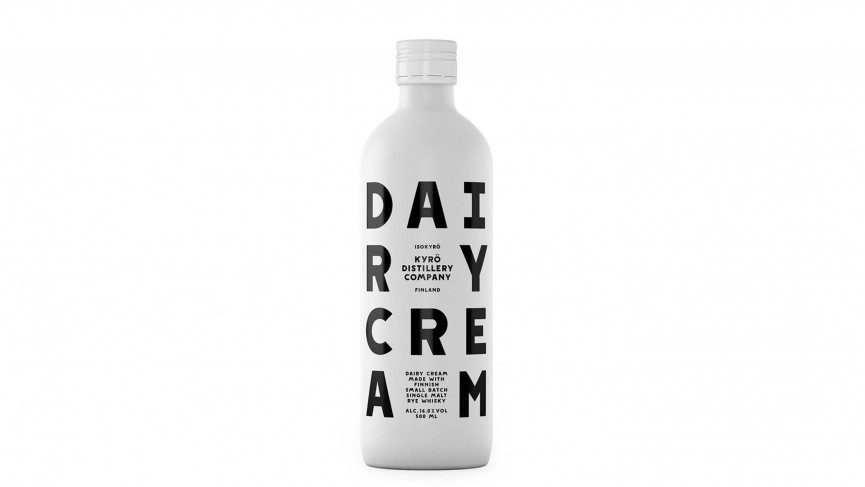 Finnish liqueur Kyrö Dairy Cream is heading to the UK. It is lactose-free and gluten-free and its maker only uses natural colours and flavours.

Kyrö Dairy Cream Liqueur doesn't include any preservatives, and as a result, its shelf life is shorter than that of other dairy liqueurs so needs to be drunk in four weeks, which sounds like an easy challenge to us.
To be enjoyed straight out of the bottle with ice or with ice, cold brew coffee and friends. Kyrö Dairy Cream Liqueur does not contain lactose, gluten, artificial colours or flavours. Head to Master Of Malt for more information, but the drink is 16% ABV and costs £19.95
Poppy-inspired gin raises a glass to the Royal British Legion Derbyshire Distillery has teamed up with The Royal British Legion to create this brilliant poppy-inspired gin. Each bottle sold will raise money in the run up to Remembrance Sunday. The idea came about because of of 32 year old ex-serviceman, Richard Aspinall, who is an artisanal distiller based at distillery. Called Eleventh Hour Gin, it is a traditional dry gin made with a unique blend of botanicals, including juniper, sour cherry, ginger and poppy seeds, and distilled with crisp, clean Derbyshire Water.
The gin costs £22.99 and £3 plus VAT from the sale of every bottle will be given to The Royal British Legion. It's available from Derbyshire Distillery's site.
Innis & Gunn's big beer giveaway is happening on Facebook Innis & Gunn is holding a retro style gameshow on Facebook. It is giving away over 5,000 beers from 5pm Friday 16 October, in something called the 'The Recommendation Game'. The giveaway comes as tighter restrictions come into force across the country, with Innis & Gunn keen to demonstrate the power of recommendation and play its part in providing the nation with some much-needed cheer.
Head to its Facebook site to figure out how to place and be in with a chance of winning.
Bacardi Pumpkin Punch Kit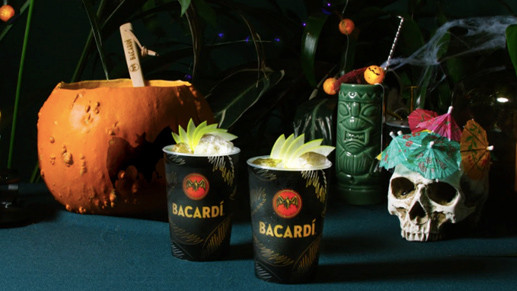 Bacardi Rum is getting into the Halloween spirit, partnering with Floom to launch a limited edition Bacardi Pumpkin Punch Kit.
For £25, you get one pumpkin ready to be gutted, plus all the ingredients to create a pumpkin Spiced rum punch, some party cups which light up when filled and other Bacardi accessories.
Head to Floom for more information.
Christmas Cake Gin arrives. We repeat: Christmas Cake Gin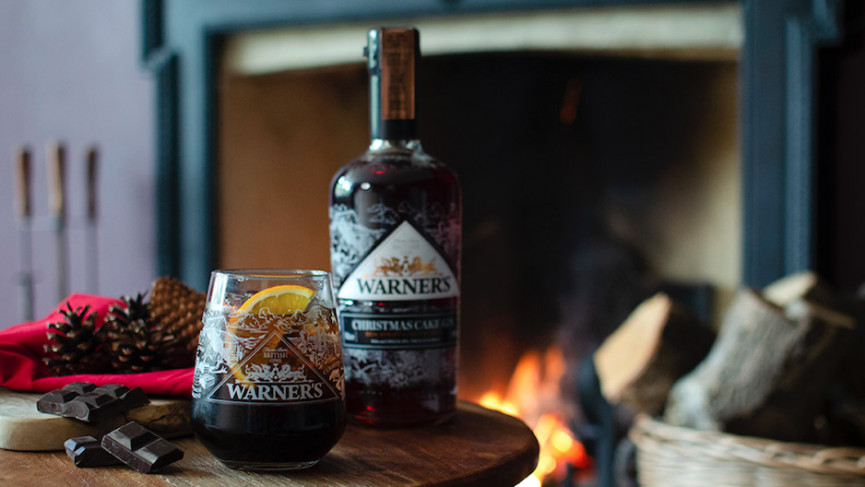 Yep, Warner's Distillery's Christmas Cake Gin is back. It was a big success last year so the gin farmers at Warner's Distillery have announced that this year's Limited Edition will launch online on 1st November and will be available in M&S stores nationwide and online via Ocado from 3rd November for £38.
Cotswolds Sherry Cask Single Malt Whisky Cotswolds Single Malt has announced its latest single malt. It is a whisky that's been fully matured in American and Spanish oak hogsheads and butts, seasoned with Oloroso and Pedro Ximenez sherries. Taste wise, the Cotswolds Sherry Cask is plum like with almonds and peppery oak spice.

The Cotswolds Sherry Cask Single Malt Whisky is non-chill filtered, with natural colouring and has an ABV of 57.4% and is £64.95 for 700ml bottle from Cotswolds Distillery
Binary Botanical launches a beer for wine lovers Binary Botanical has announced a British beer for wine lovers. It has been launched to provide a lighter, beer-like alternative to a glass of wine - available with both 4% and 0.5% alcohol.
According to its founders, Binary Botanical is a female-founded British beer brand which brews beers using hop cones infused with organic leaves, which normally go to waste. The hop leaves are said to give the beer a tangy, not bitter, taste.
You'll find the bottles in Sainsbury's stores in November and it's available to buy from Binary Botanical.
Bloody hell, mate, Four Pillars has launched Shiraz Gin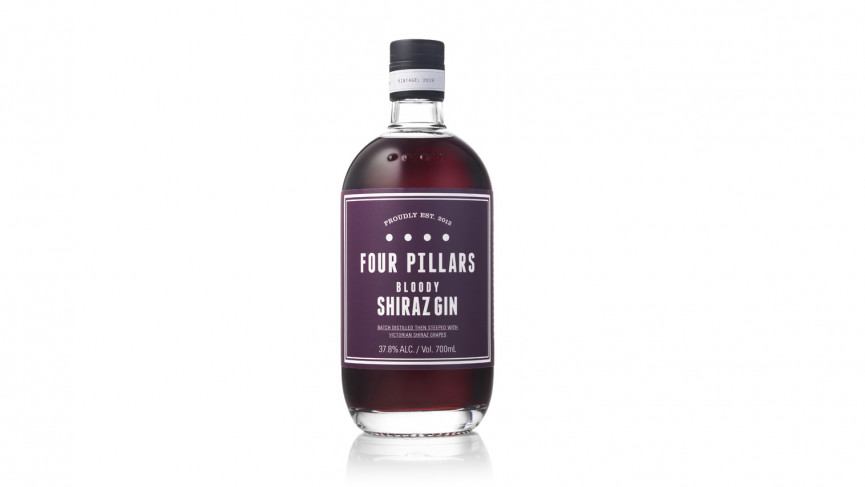 Australian distillery Four Pillars Gin is bringing its Bloody Shiraz Gin to supermarket shelves nationwide. This is the first time the UK will be able to get their hands on the gin that has taken Australia, and soon the world, by storm.
Four Pillars Bloody Shiraz Gin was first created for World Gin Day in the Yarra Valley in 2015. According to its maker, the gin is "the result of an experiment-gone-right, the Bloody Shiraz Gin is what happens when you mix Four Pillars Rare Dry Gin with cool climate shiraz grapes sourced from the Yarra Valley and surrounding Victorian regions".
There's no additional sugar, colourings or flavours are added, "just bloody good gin and bloody delicious shiraz grapes," says Four Pillars.
Four Pillars Bloody Shiraz Gin costs £35. Head to Four Pillars Gin for more information. will be available in 200+ Waitrose stores across the UK.
For more information on Four Pillars Gin visit fourpillarsgin.com
The English Whisky Festival has landed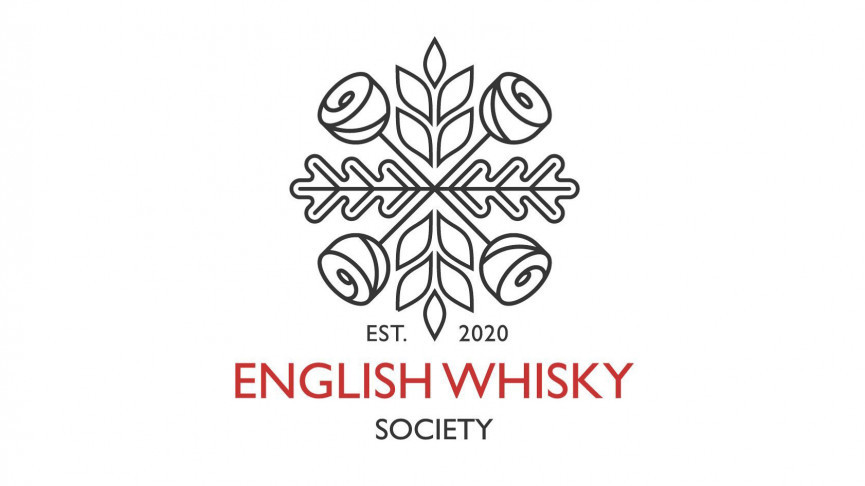 The first dedicated English Whisky Festival has is taking place now - we spoke to its founder recently to get more information on it.
Taking place over the 16-17 October, the festival promises to be an event "exclusively celebrating English Whisky and the distilleries behind the liquid" and has a programme that includes panel discussions with a whole host of UK distilleries, quizzes and more.
---
Previous DrinksList entries....
Cut Rum Minis arrive If you are looking for a stocking filler for the rum lover in your life, then Cut Rum reckons it has the ideal gift: its newly launched Cut To The Minis gift set.
In the gift set you will find, 2x 50ml bottles of high quality Cut Spiced Rum and 1x 50ml bottle of Cut Smoked Rum. which has the accolade of being the first smoked rum in the UK.
As for Cut Rum itself, it's made from aged rums from The Worthy Park Estate in Jamaica and The Trinidad Distillery,
Cazcabel tequila revealed, packing five flavours Cazcabel Tequila is pushing itself as the ideal Christmas gift for those who want to do a bit of cocktail mixing. On offer are five flavours and Cazcabel Tequila bills itself as "authentic, high quality, naturally flavoured and available at an affordable price". If you like you tequila sweet, then these may well be for you.
1800 Tequila is now available and it passes our taste test The world's first premium tequila, 1800 Tequila, is now available in Tesco and Waitrose stores across the UK for £30.
1800 Tequila i made from 100% Weber blue agave and the liquid is double distilled and a special selection of white tequila is blended together for complexity and character. According to its makers, "the clean, balanced taste carries hints of sweet fruit and pepper, making it ideal for mixing in cocktails".
We have actually had a taste test and it's awesome in a soda, too, as well as on its own - making it one of the better sipping tequilas we have tasted. Keep your eyes peeled for more on this soon.
World's first Pinot Grigio Gin launched This is an interesting one, Ginato Pinot Grigio is billing itself as the 'world's first Pinot Grigio gin' offering a balance of "the finest Pinot Grigio grape and Sicilian lemons with Tuscan juniper berries, creating a citrus-forward gin that is as naturally fresh and bright as its wine counterpart".
This is medium dry gin from and comes in at 43% ABV.
Fancy a Whisky Festival in a Box? The Whisky Lounge is hosting its won whisky festival and will be streaming live, and for free from The Spirit of Yorkshire distillery.
To get you in the mood, tasting boxes are available to purchase and are designed to bring the whisky festival experience home.
The event takes place from 4pm Friday 16th October to 5:30pm Sunday 18th October and you can expect themed tasting sessions throughout the weekend - including Scotch, World Whisky, Asian Whisky, English Whisky, Indie Bottlings and Peated Whisky
Each tasting box available to purchase and these aim "to bring the festival experience home; containing 6 whisky samples and official whisky festival 'SWAG'."
East London Liquor Co gets a new look London's most defiant distillery (their claim) the East London Liquor Co, has revealed a new stripped back look across its gin, vodka and rum range.
The daring new design, according to its makers, "aims to strip back the bullshit that consume so many 'craft' gins and present the spirits for exactly what they are: excellent quality drinks, without the waffle."
A bold claim but you can try them for yourself for just £21.50 for their East London Gin, ELLCo.
You can now buy ELLCo.'s East London Gin, as well as its new East London Rum, and ready-to-drink cans at Tesco Supermarkets.
Smokehead gift set does what it says on the tin Smokehead Islay Single Malt Whisky has revealed a brand-new addition to its line-up with a 3x 5cl bottle gift set that comes in a stylish tin. It's priced at £22.99 and each tin features 3 x 5cl bottles of Smokehead original, High Voltage and the brand-new expression Rum Rebel.
According to Smokehead, "5cl bottles are the ideal measure to sample and enjoy Smokehead neat or mix it up in one of the brand's bold cocktail suggestions".
London Cocktail Week lets you celebrate at home This year, London Cocktail Week has teamed up with The Drinks Drop so you can enjoy some London cocktails at home.
It has hand picking thirty venues who will have their LCW Signature Serves available for £6 and delivered straight to doors nationwide. For those living in London, if you pre-order before 3pm then the bartenders on bikes will deliver on the same day. For those outside of London, the service is available nationwide and cocktails come through the letterbox.
Head to the London Cocktail Week site for its full line-up.
Twin Flames Red IPA comes revealed by Siren Craft Brew Siren Craft Brew has revealed the launch of Twin Flames. It is "an enticingly moreish duo of Red IPAs with an innovative twist." Essentially, when it comes to the two Red IPAs one of them has been carbonated and the other one nitrogenated.
According to Siren Craft Brew, it has done this so it can "offer the best of both worlds for craft beer enthusiasts as well as educate newbie beer drinkers, giving everyone the chance to compare the tastes and textures of two complementary beers".
Priced at £4.20 per 440ml can, £8.00 for the twin pack or £16.00 for a 4 can box with the Nitro glass.
DRTY launches new mango passion Hard Seltzer DRTY, is one of the UK's leading Hard Seltzer brands - a drink that's gaining in popularity in the UK - and it has just launched a brand-new flavour. It's called Mango Passion and adds to an existing range which includes Raspberry Rosé & White Citrus.
Edinburgh Gin unveils Poached Pear Gin Liqueur Edinburgh Gin has revealed a rather festive spiced rum variant of its gin.

Available exclusively via John Lewis & Partners, this gin has Edinburgh Gin Classic at its core and, according to its maker, "alongside natural flavours like sweet pear, delicate red wine, and warming festive spices - like clove, cinnamon, and nutmeg".
Edinburgh Gin Poached Pear Gin Liqueur (ABV 20%, 50cl) is now available exclusively through John Lewis & Partners (online and in-store) and Edinburgh Gin's own site for £16.50.
Conker Spirit Cold Brew Coffee Liqueur now comes in decaf Conker has revealed a decaf version of its Cold Brew Coffee Liquor. Its original cold brew liquor was launched in 2016 and the decaf one has been two years in the making.
"After two years scouring the globe for the finest coffee growers," says Conker Spirit, it's "now duly delivered an exquisite Decaf Cold Brew Coffee Liqueur, made for those who love real coffee, but not the buzz".
---
Other recent drink news....


Benromach's new look goes global, 21-Year-Old whisky revealed Benromach has been busy of late, launching its new-look core range - this includes a fancy new design for its 10 Year Old, 15 Year Old and 2009 Cask Strength Vintage. This new ook was unveiled in June now the bottles are just starting to hit the shelves.
To celebrate, a new Benromach 21 Year Old will be available at selected retailers worldwide from mid-October. Head to its website for more information.
The Benromach 21 Year Old is priced at £129.99 (pricing may vary elsewhere).
Glenlivet packs a punch with its Caribbean Reserve range Glenlivet has revealed its Caribbean Reserve, which it says combines whisky's traditional Scottish heritage with the flavour and soul of the Caribbean
It's been selectively finished in rum barrels which is said to create a bold, sweet and tropical end-result. Tasting notes include caramel toffee, mandarin and orange, vanilla and honeydew melon, with a nose of pear and red apple.
The Glenlivet Caribbean Reserve is available now for £38.59.
Last chance to get your Virtual Whisky Show tasting packs The Whisky Exchange Virtual Whisky Show is happening 2-9 October and there are still whisky packs available to purchase. The line-up of the show is impressive and there are 72 packs available.
In total there were be 100 masterclasses and 60 exhibitors. Packs include the The Johnnie Walker Luxury Family Tasting (£99.95) which includes a dram of Johnnie Walker Blue Label King George V (a full bottle retails at £527).
Head to the Whisky Show website for more information.
Mr Black has a limited edition coffee liqueur World Coffee Day may have been and gone, but that doesn't mean that you can't get yourself a bottle of Mr Black's new limited edition coffee liqueur. It's called the Single Origin Ethiopia there will only be 100 bottles for UK consumers to buy, so if you want one then get in there quick.
The Single Origin Ethiopia "honours Ethiopian coffee and heritage and offers an extraordinary coffee liqueur filled with wonderful brightness and flavour".
Mr Black is working with Project Origin on the bottle, a charity which supports the coffee farms and gets money back into local communities, through funding schools or day care centres and building fences and toilet blocks.
Head to Mr Black for more information.
Tobermory 23 Year Old Oroloso Cask Finish unveiled The Tobermory Distillery has taken the wrapper off of its Tobermory 23-Year Old Oroloso Cask Finish (46.3% ABV, RSP £320). This, according to Tobermory, is "a beautiful deep-gold sherried single malt that will join the distillery's core malt range".
It's based on the 15-year-old liquid, but the Tobermory 23 Year Old has spent more time resting in Oloroso casks at the distillery which means a much fuller-flavoured whisky.
To commemorate its time on the Isle of Mull, the distillery has collaborated with Mull Silver and Goldsmith, on a one-of-a-kind sterling silver and gold quaich which will be auctioned alongside the new bottle in the coming months. Silver is a traditional 23rd anniversary gift, and the gold coating signifies the deep liquid-gold of the exquisite 23 year old malt.
Head to Tobermory's site for more information.
Redbreast Irish Whiskey teams up with BirdLife Well, this sounds like a match made in heaven. Redbreast Irish Whiskey has teamed up with leading bird conservation charity, BirdLife International, to support the organisation on its mission to keep the common bird common.
Part of the partnership means that Redbreast Irish Whiskey will raise funds, help to conserve and restore bird habitats, and support BirdLife International in its quest in its bird monitoring.
To celebrate the announcement, Redbreast Irish Whiskey has unveiled Robin Redbreast, a "playful and engaging evolution" of its iconic symbol.
12 Year Old Sherry Cask Select Highland Single Malt joins the Dalmore line-up Dalmore has added to its Principal Collection with the 12 Year Old Sherry Cask Select Highland Single Malt. Available at The Whisky Shop, the whisky has notes of caramelised orange, ginger and sultanas. Taste wise you have dark chocolate, crushed almonds and cinnamon. The finish is said to be mango and lemons.
The Dalmore 12 Year Old Sherry Cask Select is available to purchase in the UK exclusively from The Whisky Shop, costing £72.
Campari gets arty Campari has revealed the Campari Art Pack. This is a 70cl bottle of Campari, which somes with a limited-edition poster by Futurism artist, Fortunato Depero. The exclusive, collectible Art Pack will be available first at Waitrose then other places later on.
Gin tasting is now a game A new Gin Tasting Game has been revealed by Gourmet Games which is said to provide everything you need to host your very own gin tasting event. Packs include myriad 50ml bottles of gin, tasting cards, quizzes, recipes and more.
The Medium Gin Game costs £40.
Masons of Yorkshire reveals Orange And Lime leaf gin Masons of Yorkshire is here to give your your G&T a refresh, with its latest Orange & Lime Leaf gin. This one is a classic London dry gin layered with citrus flavours. This isn't the first time Masons of Yorkshire has experimented with gin flavours - the company has launched Pear & Pink Peppercorn and English Lavender in the past.
Masons of Yorkshire Orange & Lime Leaf Gin is available from its official site for £30.
Beer advent calendars are now available Both Honest Brew and BrewDog have revealed their Christmas advent calendars. The Honest Brew one is available to pre-order for £64.90 and features 24 beers in 13 different styles from breweries across the UK and Europe and 12 exclusives from some of HonestBrew's favourite breweries.
BrewDog's advent calendar is available now and has 24 craft beers, including 15 all new beers from 2020 - including SnowBall and Elvis Hammer. This one will cost £49.50.
Signature Brew is offering Christmas in a box Walthamstow brewery, Signature Brew has created the Christmas Pub in a Box (which costs from £25 to £60), and the idea is that you get everything you need for that Christmas pub feeling at home. It includes: Christmas Snacks, beer mats, playlists, Christmas quizzes and, of course, beer. Siren Craft Brew is doing a similar thing, offering up your own makeshift pub setup with overnight delivery of its beers, as well as a range of Siren-branded beer glasses, beer mats and bar snacks. Head to Siren's site to see what's on offer.
But before Christmas, there's Beer Hawk's Oktoberfest pack Oktoberfest being cancelled irked Beer Hawk enough that it has created its own Oktoberfest party pack. In it you get: 8 x Spaten Oktoberfest 500ml, 8 x Lowenbrau Oktoberfest 500ml, 1 x Spaten Oktoberfest Stein, 1 x Lowenbrau Oktoberfest Stein, 2 x Beer Hawk Oktoberfest T-Shirts (Large), 2 x Beer Hawk Beer Mats and it costs £55.
Head to its site for more information.
Beavertown's Lazer Crush is set to be your new AF crush Beavertown Brewer has revealed that it has joined the alcohol-free market with the newest edition to its portfolio, Lazer Crush. This is a hoppy IPA that hits you with mango, sweet orange, zesty citrus and grapefruit bitterness. It comes in at just 0.3ABV and is just £1.60 a can and a mere 83 calories a pop.
Related Reviews and Shortlists