ShortList is supported by you, our amazing readers. When you click through the links on our site and make a purchase we may earn a commission.
Learn more
The best hip-hop songs: great rap tracks, revealed
Classic joints you need in your collection: including Wu-Tang Clan, Dr. Dre and Public Enemy.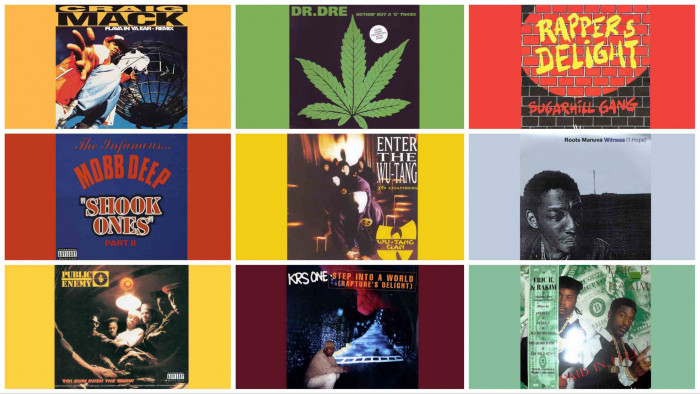 Hip hop turns 50 in 2023 so we've tried our darndest to condense half a century of history into our selection of the best hip hop tracks ever, starting with 15 of the best cuts and our plan is to add from there.
If you're looking to put a date in your diary, the official day of celebration falls on Friday 11th August, marking a Bronx back-to-school party held by DJ Kool Herc in 1973. Herc would unwittingly enter the hall of fame for playing two copies of the same record back and forth, looping percussion to keep the beat alive.
It's hard to know whether those in attendance realised they were witnessing the birth of a culture that would dominate world music and despite bearing some responsibility for PJ & Duncan's 'Let's Get Ready to Rumble', we're eternally grateful for Herc's turntable experimentation.
With a crate containing five decades of rap classics to choose from, picking the best hip hop tracks ever is far from easy, so this list is subjective.
You're bound to have your own views and we encourage debate, but hopefully something on the list inspires you to vote for your top pick and send it to the top of the Shortlist charts.
Best hip-hop songs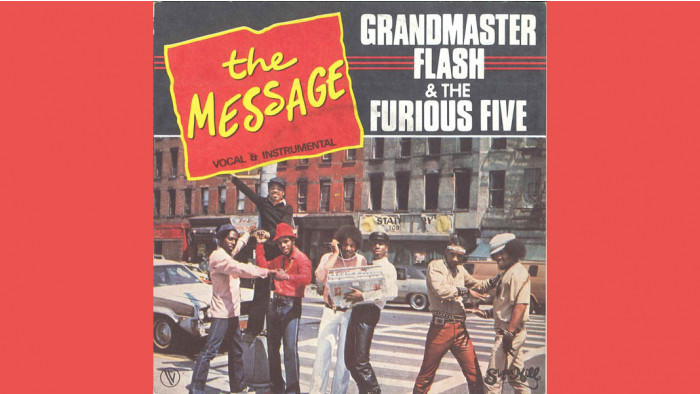 1

. Grandmaster Flash and the Furious Five: The Message
We think Chuck D has it spot on when he describes the Furious Five as the first dominant rap group with the most dominant MC saying something that meant something.
Melle Mel may have been the first rapper to call himself a master of ceremonies, but don't forget the small matter of 'The Message' having some fella called Grandmaster Flash behind the decks.
Really though, 'The Message' is all about the lyrics of social significance painting scenes of inner-city struggle and decay, and less about the music, which still feels entirely relevant today, if not more so.
The video remains a bonafide classic, the hooks, chorus and verses go as hard as they ever have and put simply if you don't think the track earns its place on this list, well, don't push us, because we're close to the edge.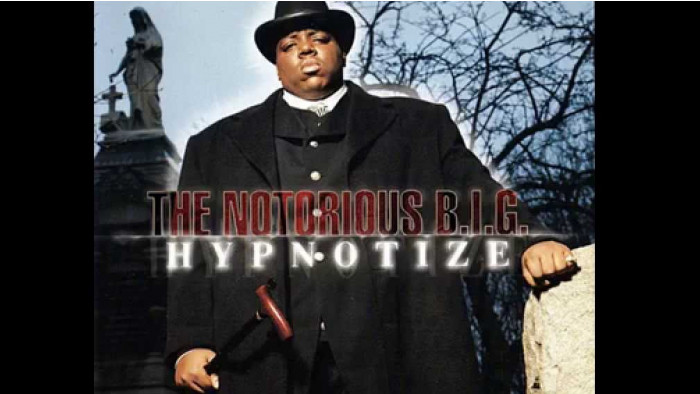 2

. The Notorious B.I.G.: Hypnotize
We know you were expecting 'Juicy' but this isn't a democracy and quite honestly there is nothing, absolutely nothing, we would rather pump louder in a late-night Uber than 'Hypnotize'.
Poignant for being released five days before Biggie's death, it's also the track he was in LA to record the video for when he was murdered, and subsequently became the first posthumous number one since John Lennon's '(Just Like) Starting Over'.
The track itself is an absolute stunner, featuring the purest of head-nodding basslines from Herb Alpert's 'Rise', and finding Biggie in imperious form celebrating everything from luxury footwear to edible snails.
A shout out to Pamela Long on the chorus vocals and I suppose we should give Puff credit for the production, but we'll leave you with this: All the talk of a Lexus LX and "my car go one-sixty, swiftly"? Legend has it Biggie never drove.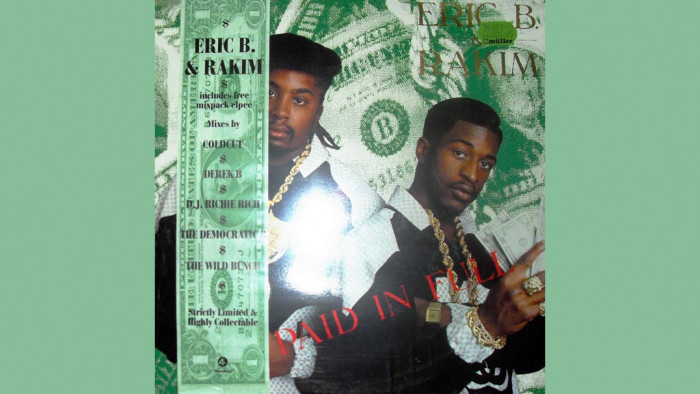 3

. Eric B & Rakim: Paid in Full
We read a comment under this track on YouTube that said 'Paid in Full' feels like the opening credits to the golden age of hip hop. While we can't condone the username 'OJ's Bloody Glove', we do agree with their viewpoint.
It's a song with so many layers you feel short-changed with a track time of under four minutes, so kudos to British dance music duo, Coldcut, for not only reading the room, but the song title too, and giving us our money's worth with a seven-minute remix.
Speaking of royalties, Rakim must have been paid by the word for this one given we only get one verse, but as he's always been a Rolls-Royce of a rapper you just end up savouring every single precious line.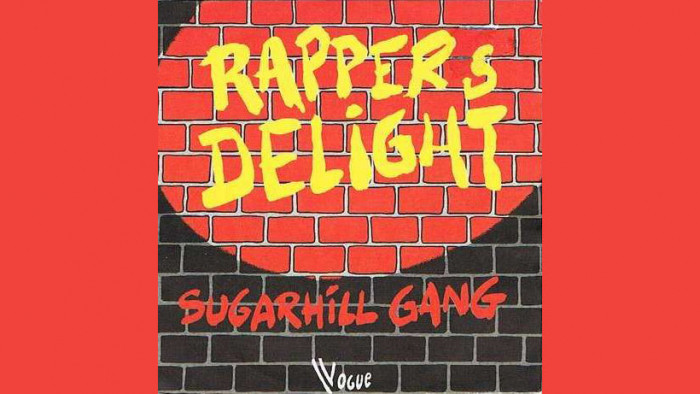 4

. Sugarhill Gang: Rapper's Delight
I said-a hip, hop, the hippie, the hippie to the hip hip hop-a you don't stop the rock it to the bang-bang boogie, say up jump the boogie to the rhythm of the boogie, the beat.
It's tempting to mic drop and leave things there, but consider for a moment that the original 12-inch of 'Rapper's Delight' featured 15 minutes of MC bragging rights over a disco track that blatantly ripped off the bassline from Chic's 'Good Times'.
Rather than sampling the original lick, it was left to bassist Chris Shearin to faithfully recreate it for a full quarter hour without slipping up during the song's original recording session. He was paid the priestly sum of $70 for his troubles.
As the song blew up, Chic's Nile Rodgers and Bernard Edwards were initially annoyed, but a bit of legal action here and some writing credits there soon resolved things. Amazing how royalties from hip hop's first global hit calmed the storm.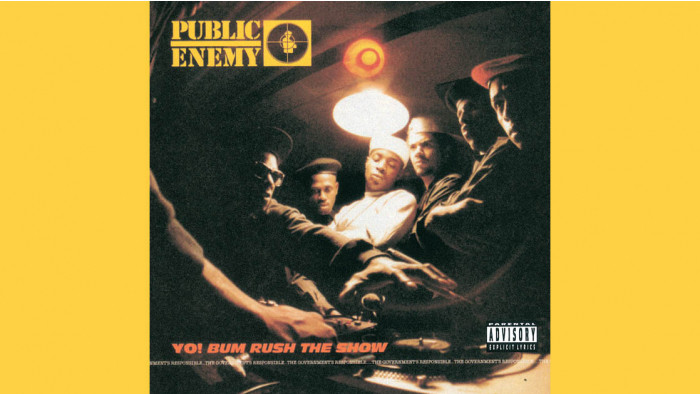 5

. Public Enemy: Public Enemy No.1
We know it doesn't hold the significance of 'Fight the Power' but the first single from Public Enemy's debut album Yo! Bum Rush the Show is one of the most recognisable hip hop tracks ever made and features four venomous rap battle verses from Chuck D.
During the 1980s, PE's production team The Bomb Squad changed the way rap records were made. Aided by a pre-lawsuit era for sampling, they began experimenting with the unmistakable 'Blow Your Head' by Fred Wesley and The JB's.
For the purists, the track was made using a pause-tape beat. Using dual tape decks, producers could play and record samples from another tape, pausing once the sample ended, then replaying and recording repeatedly for several minutes.
Anyway, the sampled track would have meant nothing without hip hop's greatest ever hype man, Flava Flav, bookending the absolute fire emanating from the poetic, political, lyrical son, Chuck D. Play it loud. 6

. A Tribe Called Quest: Scenario
The perfect example of when a plan comes together, 'Scenario' is a collaboration between A Tribe Called Quest and Leaders of the New School accompanied by a truly memorable music video.
Notable for a breakout performance by a then 19-year-old Busta Rhymes, the track is a stone-cold pass-the-mic party banger where everyone brings their A-game, although arguably eventually a tie between Busta and Phife Dawg for top honours.
The rhymes are tight, the sample from jazz organist Brother Jack McDuff crazy obscure, and the video features cameos from Spike Lee, De La Soul, Kid Capri, Brand Nubian, Fab Five Freddy and Redman.
It's also worth catching the group's 1992 performance on The Arsenio Hall Show… and yes, that is Busta dressed as The Cat in the Hat. Iconic.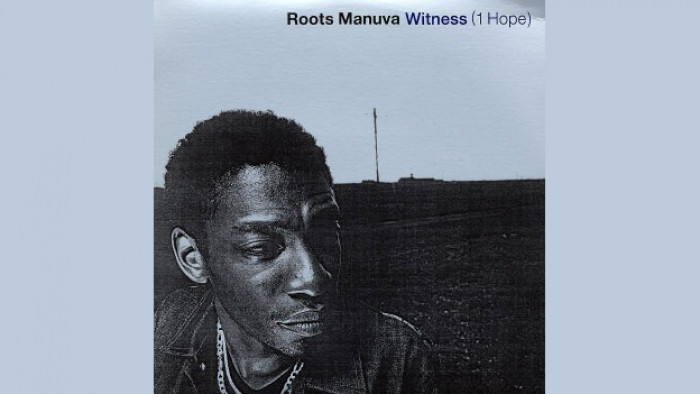 7

. Roots Manuva: Witness (1 Hope)
Look, we had to represent the UK somewhere along the line and while we pay homage to the likes of London Posse, Dizzy Rascal, Skinnyman and Stormzy, 'Witness (1 Hope)' is so quintessentially British it's impossible to ignore Roots Manuva.
Anyone able to shoehorn "ten pints of bitter", "bionic zit splitter", and "cheese on toast" into the opening verse of a rap track, while still making it sound raw and from the street, is fine by us.
Indeed, we tip our hat to Rodney Hylton Smith, not only for the lyrical genius and homegrown cultural references interspersed with Jamaican dancehall, funk and electronica, but because the video makes us laugh out loud just thinking about it.
Picture Mr Manuva taking part in a sports day complete with real-life primary school kids, only he's now fully grown, and a fully-fledged rap star, that's just rocked up in the school's car park driving a bright red Ferrari. Iconic.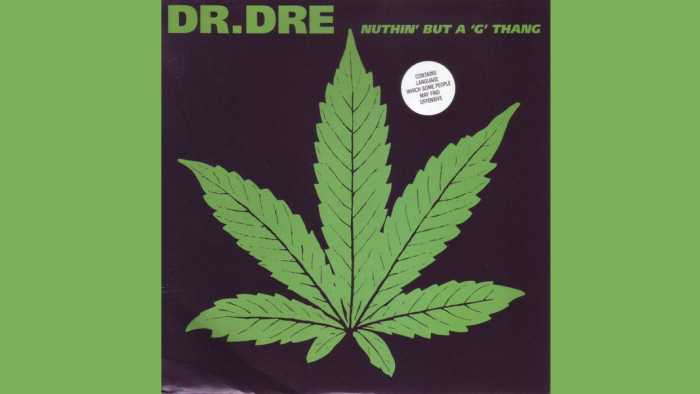 8

. Dr Dre ft. Snoop Doggy Dogg: Nuthin' but a "G" Thang
The track that established Dr. Dre as the undisputed king of the West Coast and challenged New York cultural dominance owes plenty to a then-unknown skinny 21-year-old called Snoop Doggy Dogg.
If East Coast rap was hard and aggressive, West Coast rap was… well, exactly the same only Dre's 'G-Funk' production style of slow, groovy rhythms and layered synth hooks had us hoodwinked into thinking this was somehow more parent-friendly.
The single reached number two in the States, edged out somewhat amusingly by Snow's 'Informer', but "I lick he boom-boom down" aside, the weed era of hip hop was now upon us and the genre felt all the better for it.
Props to Dre's younger stepbrother, Warren G, another proponent of 'G-Funk' (and the man responsible for 'Regulate') for it is he who allegedly brought the Leon Haywood sample for the 'Nuthin' but a "G" Thang' into the studio.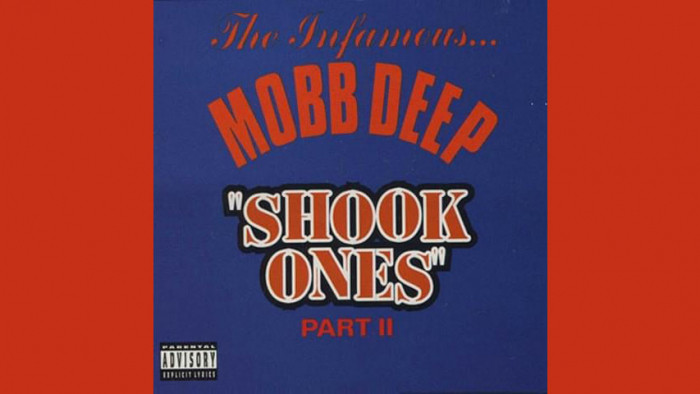 9

. Mobb Deep: Shook Ones (Part II)
Widely considered to be one of the greatest hip hop beats ever created, you only have to watch a sample breakdown of 'Shook Ones (Part II)' to know producer Havoc was living up to his name by creating beautiful chaos.
A sinister portrayal of street life in mid-90s New York, the track references a 'shook one' – someone who acts tough but when it comes down to it they're a bit of a coward, like that one mouthy mate we've all got.
Once samples of Herbie Hancock, Quincy Jones and the Daly-Wilson Big Band merge, it's left to the other half of Mobb Deep, the sadly departed Prodigy, to lay down an unforgettable first verse before Havoc takes over on number two.
With lyrics like "stab your brain with your nose bone", this isn't one for the faint-hearted – which is what the song is about anyway, so with that in mind good job lads.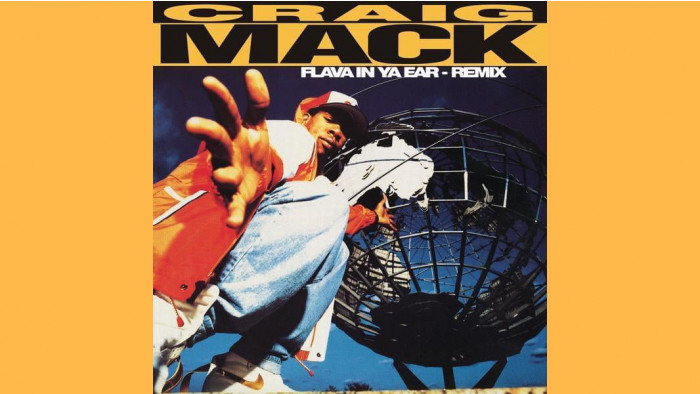 10

. Craig Mack: Flava in Ya Ear (Remix)
Put Biggie Smalls, LL Cool J, Busta Rhymes and fellow Flipmode Squad member Rampage on a track and odds are something good is going to come of it. The remix of 'Flava in Ya Ear' is better than good.
It features the same backing track as Craig Mack's lead single from 1994 and his verse is golden – "I wanna grab my dick, too lazy, hold it for me" – but you can't deny the 'talent' for too long.
What makes 'Flava in Ya Ear' kind of weird is you just wouldn't place this group of MCs together – it's as if Bad Boy opened a packet of Panini stickers and decided to just sort of go with it – but the contrasts in styles are what makes the track so memorable.
Best verse? We'll leave you to decide.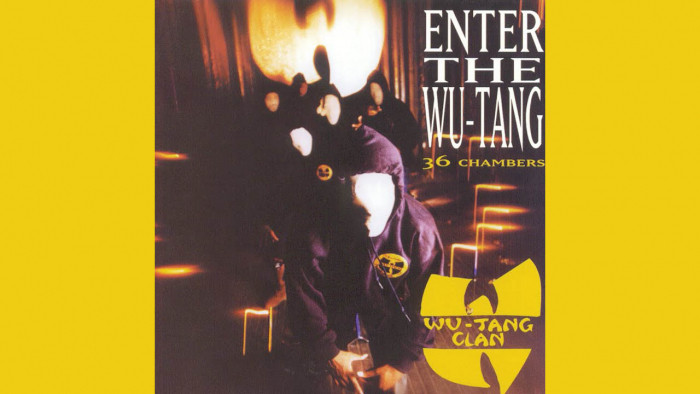 11

. Wu-Tang Clan: Da Mystery of Chessboxin'
'Da Mystery of Chessboxin' is something of an anomaly. It's not the most notable track on Enter the Wu-Tang (36 Chambers) and arguably the best verses come from fringe members of the group (step forward U-God and Masta Killa).
We know this is going to split opinion, and the fact it's made the cut ahead of say 'Protect Ya Neck', 'C.R.E.A.M.' and 'Triumph' is controversial in itself, but consider the case for the defence before drawing a conclusion.
A true Wu-Tang classic requires certain ingredients: Kung-fu film samples, swords, chess references, a video containing legit Wu Wear, and Ol' Dirty Bastard (preferably unhinged). Check, check, check, check, and check.
Top fact: 'Da Mystery of Chessboxin' takes its title from the kung-fu flick The Mystery of Chess Boxing. It's also where Ghostface Killah got his MC name, taken from the film's villain, the Ghost-Faced Killer. Lovely stuff.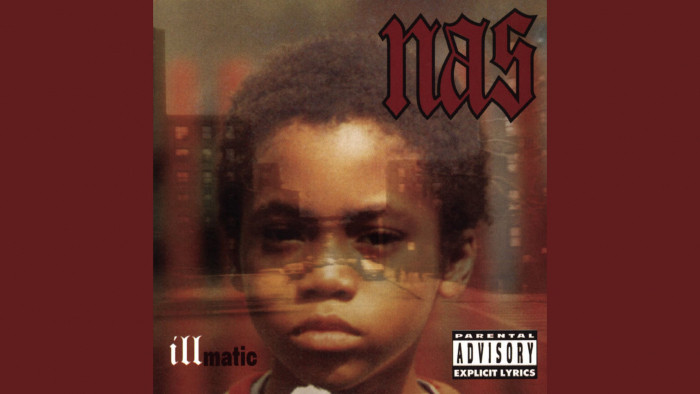 12

. Nas: N.Y. State of Mind
"Straight out the fucking dungeons of rap…" is one hell of an opening gambit for a 19-year-old rapper and sometimes it's hard to fathom just how ahead of the game Nasir Jones was when he recorded 'N.Y. State of Mind'.
The gorgeously grimy production from DJ Premier inspired the young Nasir to such an extent Preemo recalls him writing his verses there and then in the studio. It blows our tiny minds to think they then sat on the track for two years before releasing it.
Sample junkies will gorge on the fact the track features jazz songs 'Mind Rain' by Joe Chambers and 'Flight Time' by Donald Byrd, as well as scratched vocals from Eric B & Rakim's 'Mahogany', while the drums come courtesy of Kool & the Gang.
But really it's Nas's complex lyricism that makes this such a huge track from debut album Illmatic, delivering a near 60-bar run that DJ Premier eventually broke up to create the track.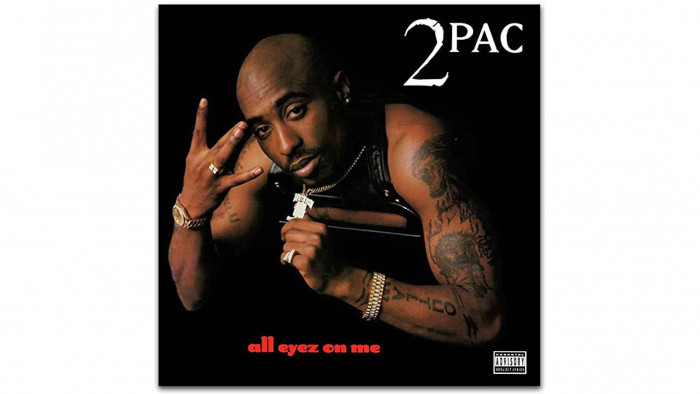 13

. 2Pac: California Love
Like a lot of tracks on this list you will hotly debate whether what we've chosen is even that artist's best and while 'California Love' might not be, we would argue it's Tupac's most symbolic.
Fresh out of prison and newly signed to Death Row Records, he would find Dr. Dre at his absolute peak with a track that feels like it would become a national anthem if California ever voted for independence.
The video had all the elements too – a big-budget Mad Max-esque blockbuster starring Chris Tucker, while a young Kendrick Lamar watched the majesty and mayhem unfurl from his father's shoulders as it was shot in Compton. Somebody should paint that.
Funnily enough, this is the second track on this list to feature a reference from the movie The Warriors. Top marks if you can guess the other. Anyway, cue Robert Troutman and his vocoder.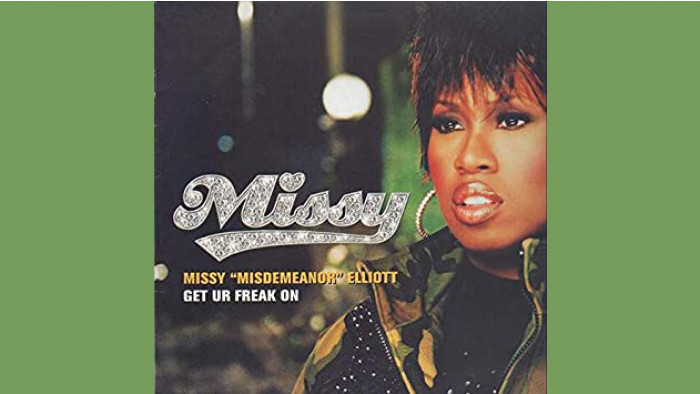 14

. Missy Elliott: Get Ur Freak On
Missy Elliot and Timbaland went together like lager and a medium spicy lamb bhuna in the 2000s, delivering hip hop that was luscious, addictive and just the right side of daring, epitomised by the absolute mega-hit that was 'Get Ur Freak On'.
Pitchfork ranks this as the 7th best song of the decade and to be honest we would consider bumping it higher because as we settled down into a new millennium this sounded like the future and we liked it.
What's amazing about 'Get Ur Freak On' (in a sea of amazingness) is there isn't a single kick drum. Just Bhangra beats and Missy at her absolute surreal best, spitting three admittedly economic, but no less memorable, verses.
My God this track blew up dancefloors during that decade and it was pure girl power too. Missy flipped the connotations of 'bitch' on its head and made herself untouchable in the process.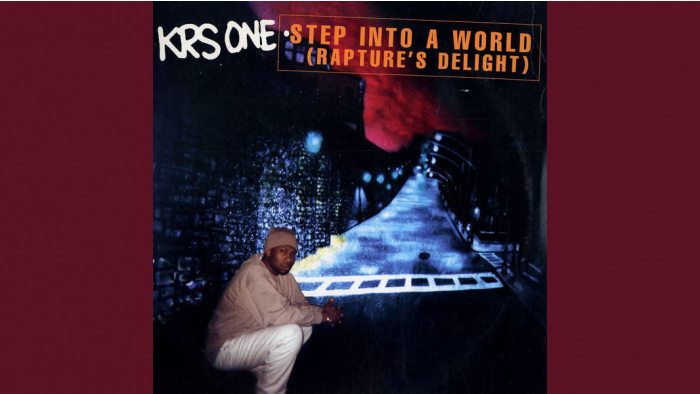 15

. KRS-One: Step into a World (Rapture's Delight)
A play on the Sugarhill Gang's 'Rapper's Delight', 'Step into a World' references something called the rapture – an evangelical belief of an end-time where believers in God will rise to the heavens.
So what the heck has that got to with hip hop? Well, KRS-One's take on this is that he's the greatest rapper on the planet, he reigns supreme, and if someone should beat him to it will truly be the end of days, aka the rapture.
The track features a sample from 'The Champ' by The Mohawks, along with a stealthy inclusion of Blondie's 'Rapture' which was synonymous with the New York hip hop scene.
Anyway, all you need to know from here is that KRS embarks on a kind of lyrical tirade attacking how hip hop, in his opinion, has become all about the Benjamins. Make your own mind up, but the track kicks.
For further hip hop goodness check out our definitive list of the best hip-hop albums of all time.
Related Reviews and Shortlists