Last year hip hop the grand old age of 45. It began with a birthday party in the recreation room of an apartment building, 1520 Sedgwick Avenue, in the west Bronx, New York City, hosted by Clive Campbell, also known as DJ Kool Herc.
Today it's home to some of the most vital, culturally relevant music in the world.
And what better way to celebrate this most colourful, confrontational and controversial of musical artforms than by rounding up the definitive 30 greatest hip hop albums of all time.
You can read our in-depth selections below. But, after much voting, the Nas - Illmatic is your top pick, and Wu-Tang Clan – Enter The Wu-Tang (36 Chambers) comes in a close 2nd.

Vote for your favourite. And you can submit unmissables we may have missed below.

\ Voted Your No1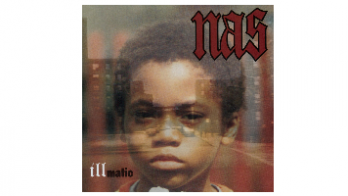 Nas - Illmatic

£5

Nasir Jones made this debut album at the age of 20, already armed with the calm perceptiveness and been-there-done-that attitude of a much older ghetto vet, though sometimes his inner callow youth shows itself.

View now on Amazon



\ Voted Your No2
Enter the Wu-Tang (36 Chambers)

£5

When The Wu-Tang Clan dropped their debut LP in 1993 they created a blueprint for Hip- Hop for years to come.

View now on Amazon



Related: Best in ear headphones review
Related: Best Record Player