ShortList is supported by you, our amazing readers. When you click through the links on our site and make a purchase we may earn a commission.
Learn more
Best hip hop albums of all time: 50 classic hip-hop albums revealed
The best rap albums of all time - including Nas, Wu-tang, Dre and more.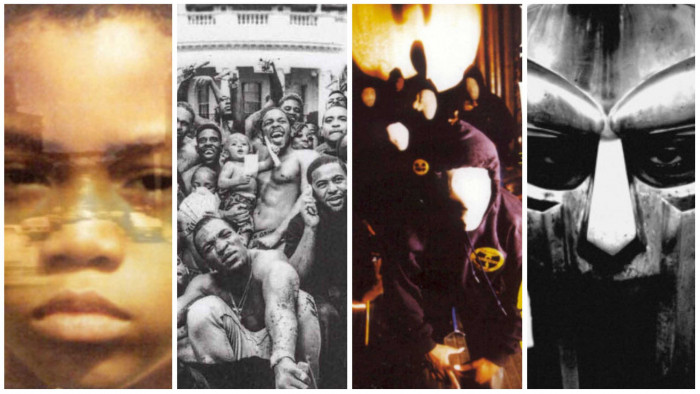 It's the perfect time to celebrate the best hip hop albums and the best rap albums of all time. In 2023, hip-hop hit the grand old age of 50.
It began with a birthday party in the recreation room of an apartment building, 1520 Sedgwick Avenue, in the west Bronx, New York City, hosted by Clive Campbell, also known as DJ Kool Herc. Today it's home to some of the most vital, culturally relevant music in the world.
---
UPDATE: To celebrate the 50th anniversary of hip-hop, we have upped our best hip-hop albums guide to 50 fantastic albums that showcase the very best of what the genre has on offer.
---
What better way to celebrate one of the greatest musical art forms than by rounding up the definitive 50 greatest hip hop albums of all time?
Remember to vote to get your top album to number one you can submit unmissables we may have missed below.
---
How we tested
Marc Chacksfield, the author of this best hip-hop albums shortlist, has been an hip-hop fan since the early '90s.
His first album he ever bought was Snoop Doggy Dogg's Doggystyle, before making the switch from West Coast to East Coast rap, devouring all of the Wu-tang Clan's early records - and the solo stuff - and then heading back to the '80s with the likes of Beastie Boys and Public Enemy on his turntable.
While he grew up with '90s hip-hop - and still has a collection of HHC mags to prove it - he is still an avid listener of hip-hop and has used his 30-odd years listening experience as a fan, and his decades experience as an entertainment journalist, to compile this best-of.
Where possible, the albums have been listened to on vinyl but any gaps in the collection were listened to on Spotify. While chart placing has been taken into consideration, the biggest thing here for the albums chosen is: do they still stand the test of time? For the 50 chosen above, the answer is a resounding YES.
---
Related Reviews and Shortlists