There are few pleasures quite like making really the best coffee for yourself at home. It's warming, it's delicious, it wakes you up, and you get to start your day by throwing a metaphorical middle finger at the Starbucks and Costas of the world. What could be better?
Find a bored coffee nerd out in the wild and they can talk with (or at) you for hours about brewing methods, freshness, storage, temperatures, pressures, and more, but the perfect technique will only get you so far if you don't have the right beans to apply it all to. That's where these picks come in.
We've risked life, limb, and extreme over-caffeination to test as many of the best coffee beans as we can that were roasted right here in the UK. We've mostly stuck to each roaster's signature or house style to make sure everything's easily available, but once you find a roaster you like remember to dig deep into their roaster roster and try their other offerings.
We also mostly tested these beans with espresso, so bear in mind that some beans and blends are better suited to the various filter preparation methods - experiment a bit to find what works best for you.
Best coffee beans
Some coffees try to balance their sour, fruity side with a darker, more bitter edge. Rocko Mountain has no time for such niceties. This is the fruitiest coffee in this list by far, with notes of lime, strawberry and blueberry. The berry flavours dominate the nose while the citrus comes through on the tongue, and in the sharp aftertaste. It won't be for everyone, but Rocko Mountain is pretty one-of-a-kind.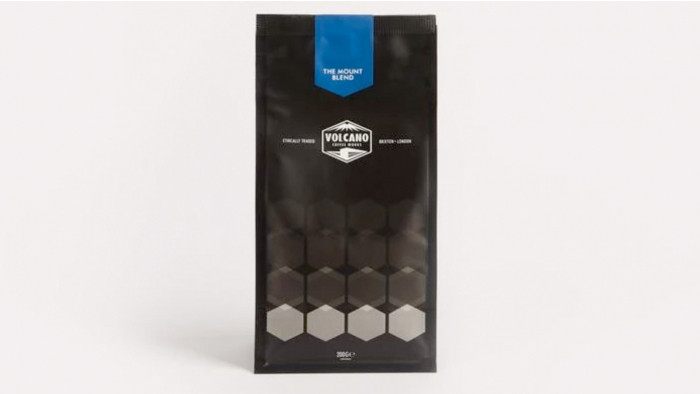 Sitting at the chocolatey end of the spectrum, Volcano's Mount Blend still strikes a balance between its bitter and sweet sides and is a great all-rounder for anyone who isn't a fan of the new-fangled fruity coffee that's all the rage these days.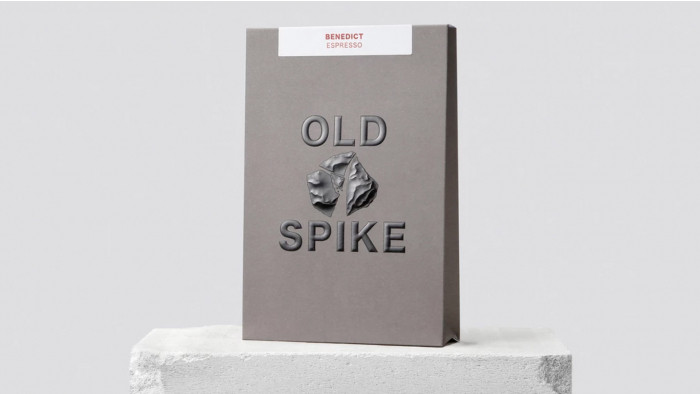 Peckham's Old Spike is more than just a café and roastery. By training and employing homeless people it hopes to be a force for good too, which is why this house blend takes its name from St. Benedict. The blend changes seasonally, but is one of the darkest on this list, with a heavy bittering cut through by nutty almond notes.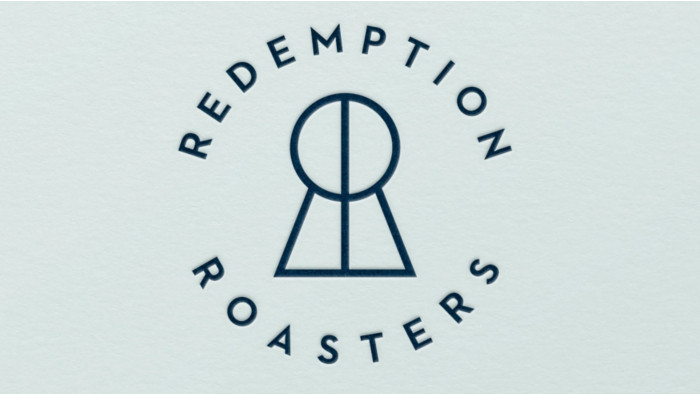 'Redemption' is more than just a cutesy name - it's at the core of this roaster's structure, with coffee academies run in prisons across the country to help train inmates and reduce re-offending. As for the coffee itself, Ihani is a Ugandan single-origin (and our personal favourite coffee in this list) that is fruity without being acidic, dark without being bitter, and delicious no matter how you brew it.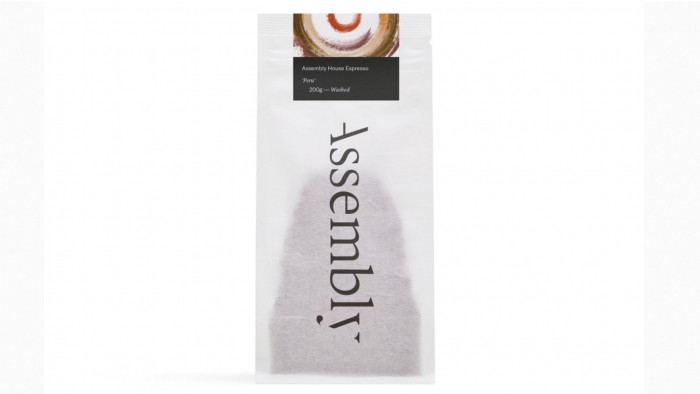 Assembly's house single origin is probably the lightest coffee on this list, with a delicate taste and mouthfeel that rewards taking a bit of time to appreciate it - this is a coffee to sit with on a lazy Sunday, not to knock back on a bleary Monday. Subtle acidic notes sit alongside moments of sweetness, with almost no bitterness to be found.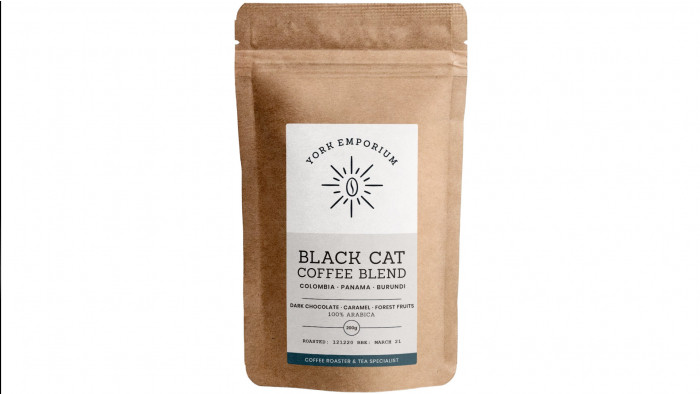 Named after the feline statues dotted around York Emporium's hometown (we'll let you figure out where that is), Black Cat is a beautiful all-rounder. There's a rich, sweet, chocolatey depth with a gentle bitter edge, and the slightest hint of fruit in the aftertaste.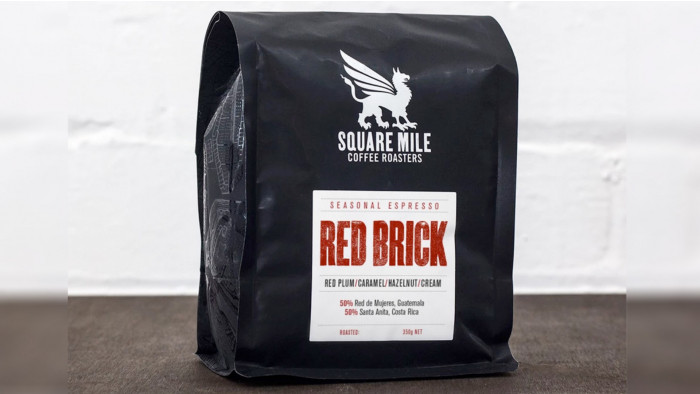 Red Brick is a seasonal blend, so which beans make up the mix will change from time to time. Right now it's nutty and creamy (this gave the best crema of anything tested), up front, with a lingering fruity finish.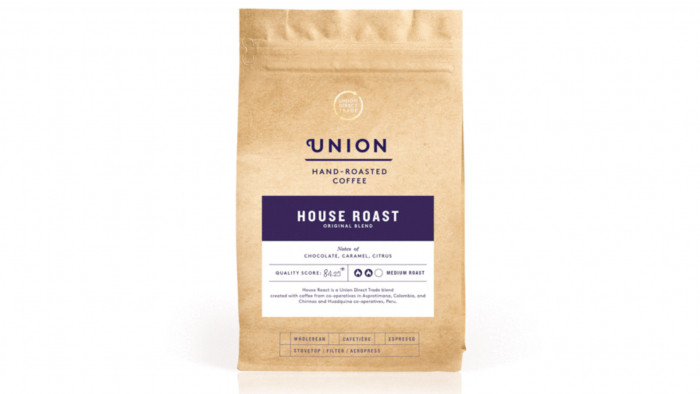 Union's house blend is a centrist coffee, but don't hold that against it. Neither too bitter nor too acidic, too fruity or too chocolatey, this is a coffee for those fed up of extremes. That might be terrible for enacting lasting political change, but it's great when you have friends coming round and you don't know what sort of coffee they like.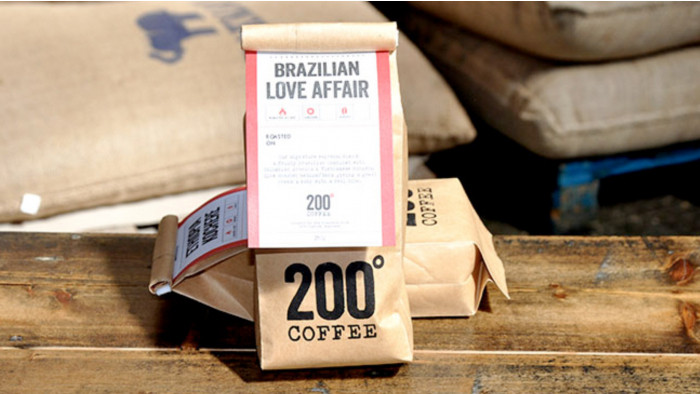 Brazilian Love Affair is the house blend of Nottingham's 200 Degrees, a roaster that takes its name from the temperature it torches the beans at. That might sound hot, but it's actually cooler than the industry standard, which contributes to the smooth, balanced flavour, with the occasional sour notes from the lighter roast balanced by a touch of darker Vietnamese robusta in the blend.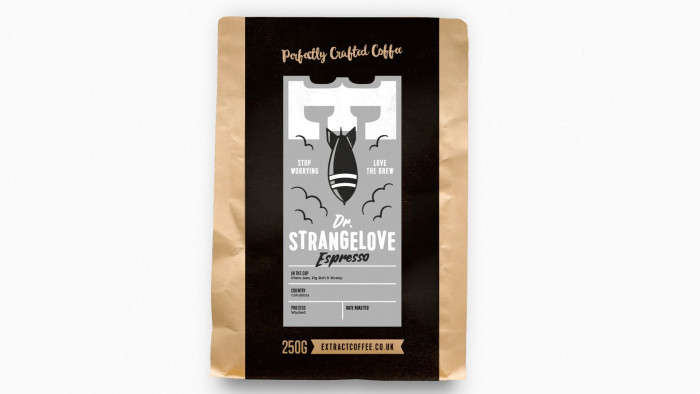 Or How I Learned to Stop Worrying and Love the Brew

With the name in mind, it makes sense Extract's house roast aims to be an entry point for those who want to delve deeper into single origin coffee. Balance is the key here, with the fruity nose offset by chocolatey warmth and a smooth, sweet finish. Goes great with nuclear warfare.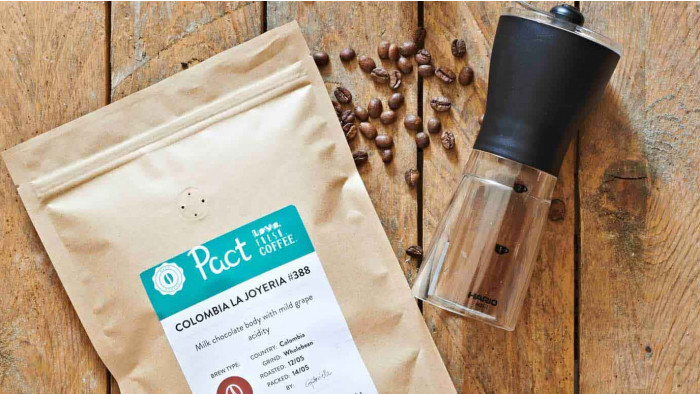 Pact is a subscription coffee service, offering three types of product that is sent straight to your home. We really liked the house blend that is made in south and central America (it's smooth and there's hardly any bitterness) but if you want to try something from other parts of the world, there's an option to choose coffee made by individual farmers that Pact has invested in.