Amazon pretty much invented the smart speaker with its world-famous Echo range.
These compact devices play host to the retail giant's sophisticated Alexa personal assistant software. It lets you ask questions, stream media, set reminders and more with a simple spoken request.
UPDATE: We've updated this guide (and will continue to do so) with the best Cyber Monday Amazon Echo deals. Amazon has cut the prices across its smart home tech including plenty of Echo discounts. There are loads around but we think this Echo Dot deal is a particularly good one.

Unsurprisingly, the likes of Google and Apple have followed in Amazon's smart speaker footsteps in recent years, with varying degrees of success. But it's the Echo family that really continues to reverberate with most people.
Here's the entire current line-up of the Amazon Echo family. Which is your favourite? Vote below to see your selection bumped up the list.

Save £30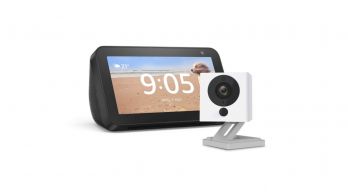 Echo Show 5 + Neos Cam
£64.99
The Neos SmartCam is an Alexa-compatible security camera with night vision, and noise and motion detection. Now with the Echo Show 5, a compact 5.5-inch smart display you can simply ask to see a room and be shown it through the Alexa device. Now you can save £30 when you buy the two devices together.
Buy now from Amazon
Don't miss our round-ups of the best smart lights and best smart displays.