ShortList is now ad free and supported by you, the users. When you buy through the links on our site we may earn a commission.
Learn more
The best smart lights 2020: smart lightbulbs for your home
Upgrading to the best smart lights is always a bright idea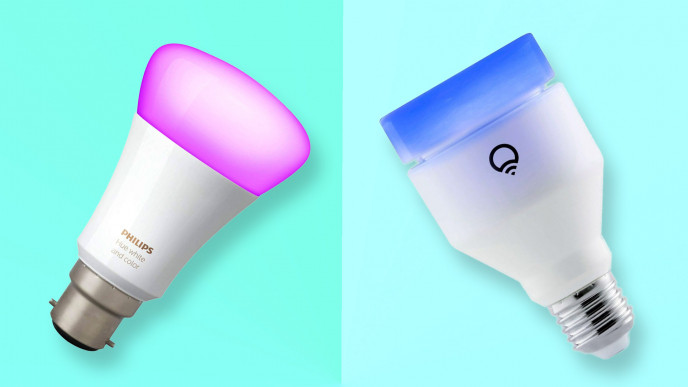 You can buy all the throw cushions you like, change the curtains or even rearrange your furniture, but there's one thing and one thing only that really impacts the mood of a room – the lighting.
If you've never thought about investing in smart lighting before, then taking a look at the best smart lights and lightbulbs to illuminate your home might be a good idea.
UPDATE: It's always worth remembering that no matter what smart system you are using (Apple, Amazon or Google), you should be able to mix and match the smart lights you are using.
Whether you're trying to concentrate on work or dimming the lights for a night of romance (or, more realistically, Netflix), lighting means everything – and with the advent of smart technology, setting the mood has never been easier.
It's now possible to pick the perfect hue, set timers, add effects and anything else you can imagine, all from an app on your phone.
Here's our guide to the best smart lights on the market.

Best smart lights and lightbulbs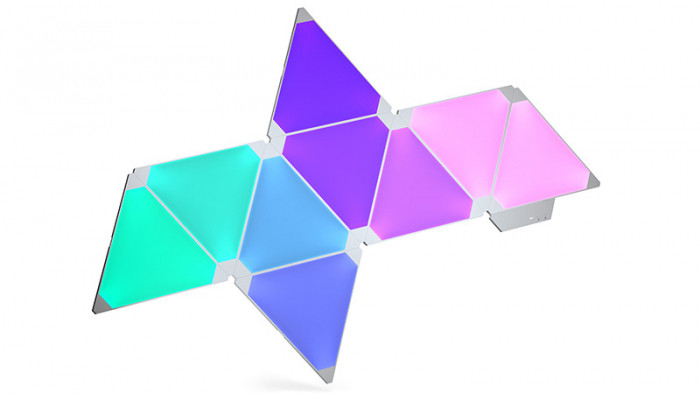 There are plenty of smart bulbs on the market, but if you're looking for something a little bit different, then check out the range of smart lighting systems – or smart lighting art – from Nanoleaf.
Nanoleaf's Light Panels make up a modular lighting system, which means you can build it however you want to – no expert installation required. Once you've decided on a light pattern, which you can change at any time, you can then play with more than 16 million colours and change the lights intensity at any time – there's also a cool music sync feature. LIFX smart bulbs are pretty impressive. Just how easy they are to set up and install is their standout feature.
Unlike Hue and Hive, LIFX bulbs don't require a central hub. All you have to do is download an app, screw in the bulb as you would any other analogue lightbulb and connect to Wi-Fi. It's really as easy as that.
It also offers a broad range of utilities – you can connect it it to your Echo, your Nest Thermostat and more. A great addition to any smart home, and they are among the brightest around too.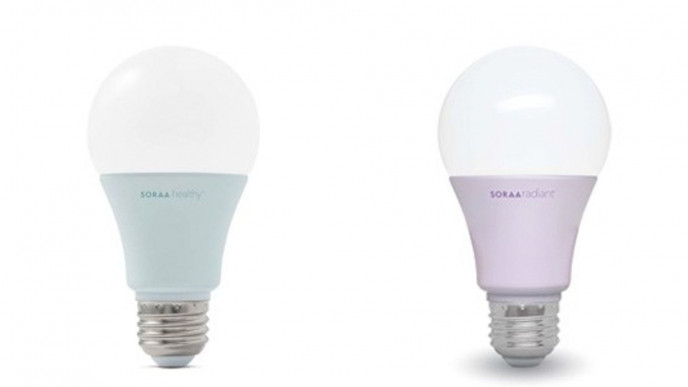 Lighting doesn't just make your house look good – it can actually make it healthier to live in. Soraa's Healthy smart lights do just that. The company claims it's the only LED light on the market that doesn't inhibit sleep, eliminating that pesky blue light that your phone gives off and that we're told to avoid before sleep.
It also claims it can get rid of headaches and eye strain. If you're a health buff, these could be the lights for you.
.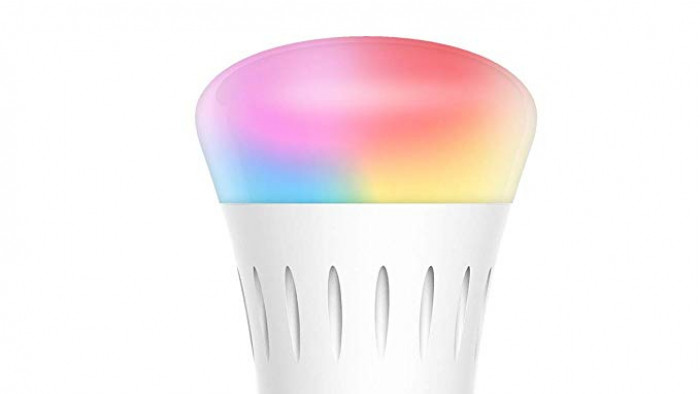 You'll be pleased to hear that no hub is needed when it comes to using the LOHAS smart bulbs. Compatible with a host of apps and services including Amazon Alexa, Google home, IFTTT, Smart Life and Tuya across both Android or IOS, the LOHAS WiFi Smart Bulb B22 has over 16 million colours to choose from. It can even sync with a scheduled timer which means you can doze off without the worry of having to switch the lights off.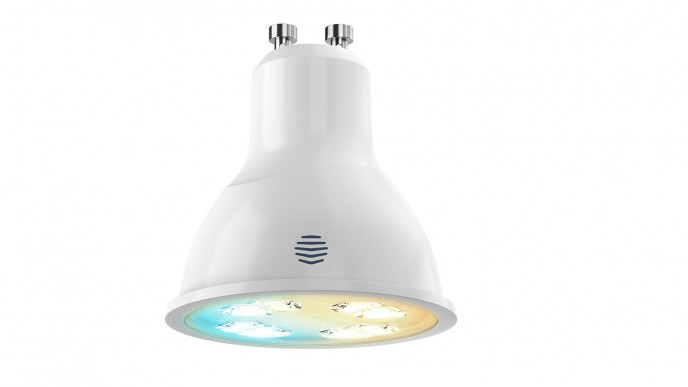 You probably know Hive for its smart heating system. It's a hi-tech way to save money on your heating bills and customise the feel of your home.
What you might not know is that the company also offers a range of smart lights as part of a fully integrated smart home system. The system is not unlike the Philips Hue range. A central hub controls a set of lights in your home.
Again, the range isn't as large as that offered by Hue. But with a range of colours and various options for warmth and brightness, Hive gives it a pretty good run for its money.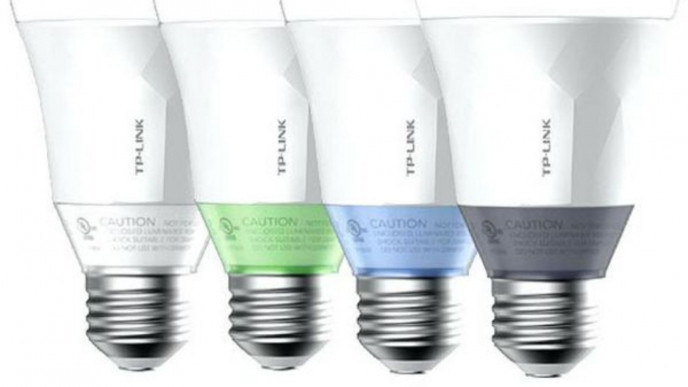 Chinese company TP-Link has a pretty impressive range of smart technology; smart plugs, cloud cameras and more.
Their smart lighting range is equally as impressive. Affordable, easy to use and even easier to install, their Wi-Fi LED bulbs are a great choice for anyone replacing one or two lights around the home.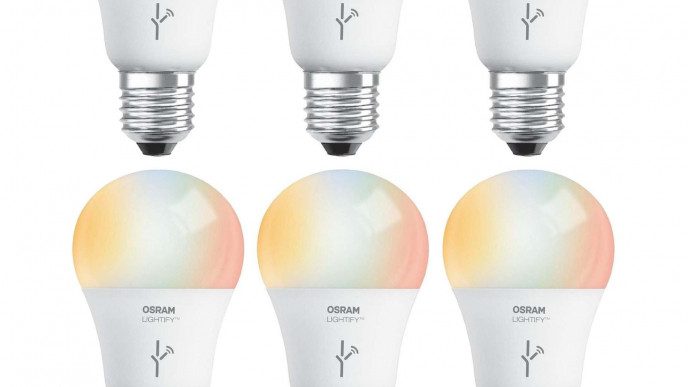 You may not have heard of Osram, but you've definitely seen its work. Osram provides the spectacular light shows at Eurovision, has been around for a hundred years and is one of the biggest light bulb makers in the world. It's safe to say you're probably in good hands.
Outside of its large-scale pyrotechnics, the company also offers a range of consumer products, including smart lights.
Its range of products is impressive. From LED strips to outdoor lighting, the Osram system is a good choice if you want something comprehensive.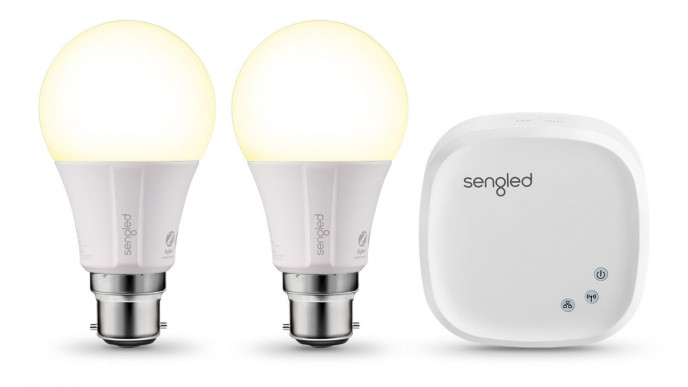 The Sengled Element kit has all you need to get going with smart lighting: two bulbs, a hub and an Ethernet cable.
Its most notable feature is its longevity – you won't be changing your lightbulb any time soon, because each bulb can last up to 25,000 hours. Pretty impressive stuff.
If you're concerned about power and money-saving, this is also a good choice. One section of its app shows you how the bulbs are performing, comparing power used with money saved. Perfect for the more frugal of us.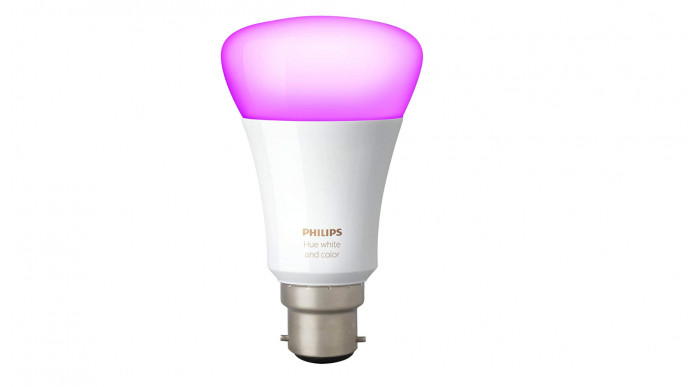 Philips Hue is the smart lighting market leader. It's easy to see why. One central "Bridge", the hub of the system, allows you to connect up to fifty lights. It can also connect to your Alexa, your Apple Watch or any number of other wearable devices or smart assistants.
Hue bulbs are incredibly easy to install. There's no need to get an electrician in to elevate your lighting to god-tier good.
And as for the options? You can choose from over 16 million colour combinations. No chance of running out of options, then.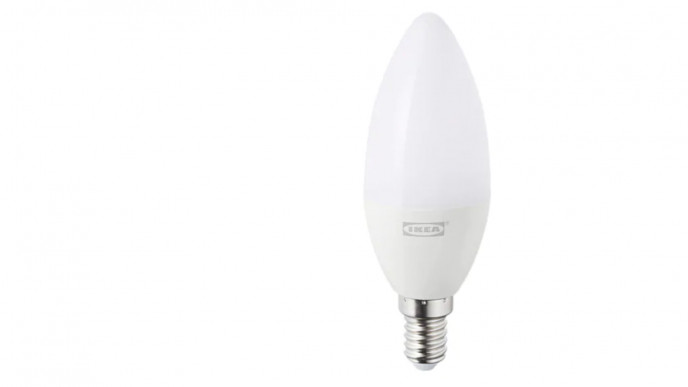 You might head to IKEA for bookcases or hot dogs, but that's not all the Swedish giant has to offer. It has branched out into smart lighting.
The TRÅDFRI remote allows you to control up to ten bulbs in your house, perfect for bedside lights or desktop lamps.
There might be fewer options than the Philips Hue, but if you're looking for something simple, switching from cool light to warm or from dim to bright, for example, you can't go wrong with these.
Related Reviews and Shortlists