ShortList is supported by you, our amazing readers. When you click through the links on our site and make a purchase we may earn a commission.
Learn more
"A luxury footballer is a special footballer: they can do things with the ball that no one else can. It's never the case of a skillful, exciting player not wanting to put in the graft for their side. Instead, it's their manager who gives them licence to not do as much defensive work, so that they can play to their strengths, stay further up the pitch, and make things happen going forward.
"At Coventry City, we had Zimbabwean winger Peter Ndlovu. He didn't like the physical side of the game, tackling, heading, tracking back. However, he'd always be there for the out ball, further up the pitch. It was decided by our manager, Gordon Strachan. He'd say to Peter, 'Do the work that needs to be done up top, we're not expecting you to be making crunching challenges at the back.' As long as they can apply the goods when we have the ball on the regular, it's worth us doing all the defensive work for them.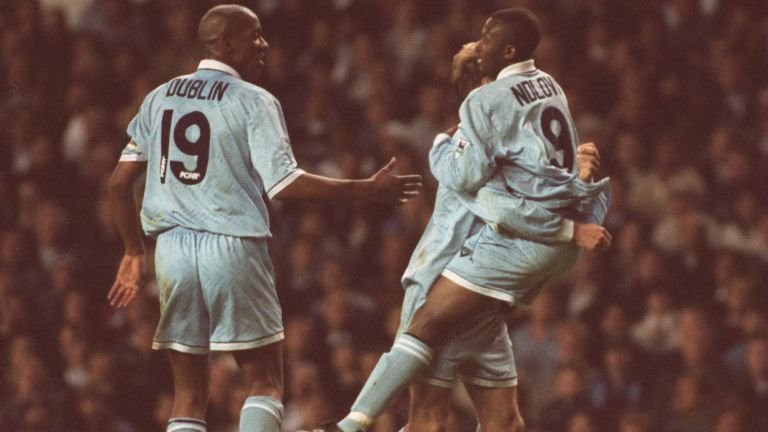 "If there ever was a luxury player, it was my Villa teammate, David Ginola. The dressing room accepted he wouldn't always put in the hard graft. He could've tackled and tracked back – begrudgingly – for the team. However, we preferred him conserving his energy because, on the ball, he was absolutely devastating. He'd make things happen on his own, bring others into play, and take the opposition out of the game. 
"He had it in him to do the defensive work, but it was our manager, John Gregory, who probably said to him to hug the halfway line, 10 yards from the dugout. He made the opposition leave two players back to mark him – he was that good.
"There was one time the manager complained David had put on weight. In his next game, he scored a 25-yard volley, took his shirt off, and looked like the Incredible Hulk. He was absolutely ripped. It was his way of saying, 'Leave me to it and I'll do the rest.' All the players were fine with it, and that was a dressing room full of leaders: the likes of myself, David James, Ugo Ehiogu, George Boateng, Gareth Barry and Gareth Southgate. We didn't mind he was a luxury player, because he was brilliant.
"Sometimes, it would be frustrating, of course. I was captain for a lot of my teams. I'd shout and scream at any player to do what I was doing, head the ball out defending corners. However, I didn't have the skill or pace to skin past players like Darren Huckerby at Coventry and Norwich City. He'd stay further forward because he was lightning quick. The ball would go to him and he'd score a wonder goal all on his own. 
"Really, it's a trust issue to allow a player to 'cheat' the team's defensive duties. Sometimes, you just have to wait for the talent to rear its head. And with someone like David, Darren, or Michael Owen for England, it was just too much for the opposition.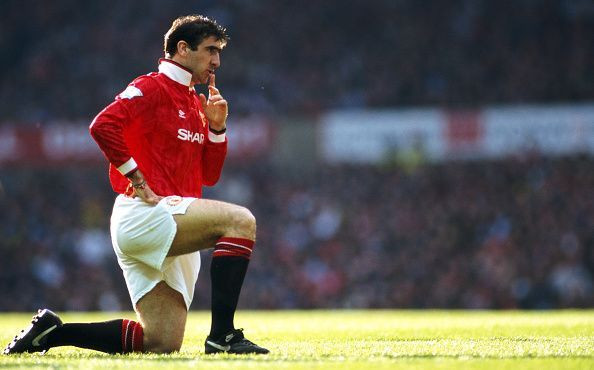 "At Manchester United, no one was allowed to be a luxury under Sir Alex Ferguson. However, if anyone was allowed a little bit more of a free reign, it was Eric Cantona. He was tall, quick, powerful and score goals that no one else could. 
"That's a luxury player: they possess a special, individual talent that means they can do things on the pitch that others can only dream about."
(Images: Getty)

Related Reviews and Shortlists