ShortList is now ad free and supported by you, the users. When you buy through the links on our site we may earn a commission.
Learn more
Vegan woman denied Swiss visa for being too annoying
She hates cowbells, and the Milka lovers ain't having any of it Have you ever become so sick of your vegan mate telling you how cruel you are for eating Cathedral City cheddar that you wished you could just expel them from your life?
Well that's what Switzerland has done to animal rights activist and outspoken vegan, Nancy Holten, as its emerged that they've just denied her visa on the grounds of 'going against their traditions'.
Despite living their since she was eight years old (originally from the Netherlands), the animal rights campaigner has had her citizenship request revoked twice now, because she despises cowbells. Yes, cowbells. She says those poor cows you see on Milka wrappers are in serious discomfort as the bells are too heavy for them to carry around. But Switzerland aren't having any of that, because the tourists bloody love those bells. The citizenship application process in Switzerland sees a committee made up of residents who live in the same district as the person applying, and it seems like the people of Gipf-Oberfrick are sick of Nancy's shit, with a representative of the Swiss People's Party Tanja Suter telling native site The Local that she "annoys us and doesn't respect our traditions" and that she has a "big mouth". Ouch.
Holten, who describes herself as a freelance journalist, author, model and drama student, is also said to be against hunting, piglet racing and the sound of church bells. What does she even do for fun!? This isn't the only time the Swiss have been harsh with their citizenship though, as in May 2016 as Kosovan family who lived in the canton of Basel-Country for 10 years were denied for wearing tracksuits, and in 2014 an American expat was shunned for not correctly naming all the lakes in his district correctly.
So ladies and gents, if you want to move to Switzerland, take heed. Eat meat, don't wear tracksuits, learn your lake names and for God's sake don't mention the bells.
Latest
Food And Drink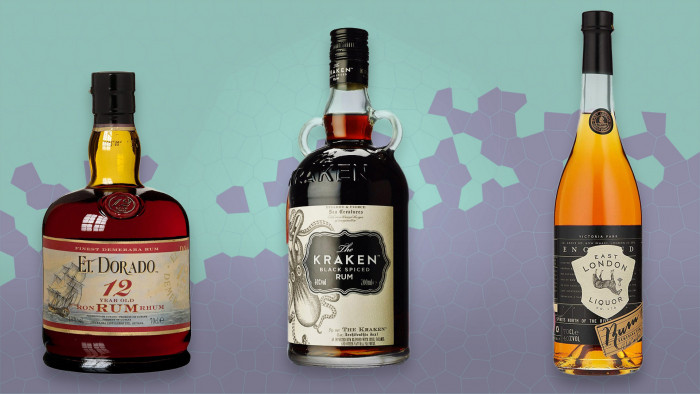 20 best best rums, ranked: all rum brands taste tested
Food And Drink
The best craft beers 2020: 11 brilliant brews to try
Food And Drink
The 20 best gins: from Hendricks to Monkey 47
Related Reviews and Shortlists