ShortList is supported by you, our amazing readers. When you click through the links on our site and make a purchase we may earn a commission.
Learn more
From the Chelsea establishment bearing Gordon Ramsay's name to a steak house in a casino, Mr Hyde has lined up five spots along the tourist trail that are definitely worth your time. Try them out while they're less busy.
1. Restaurant Gordon Ramsay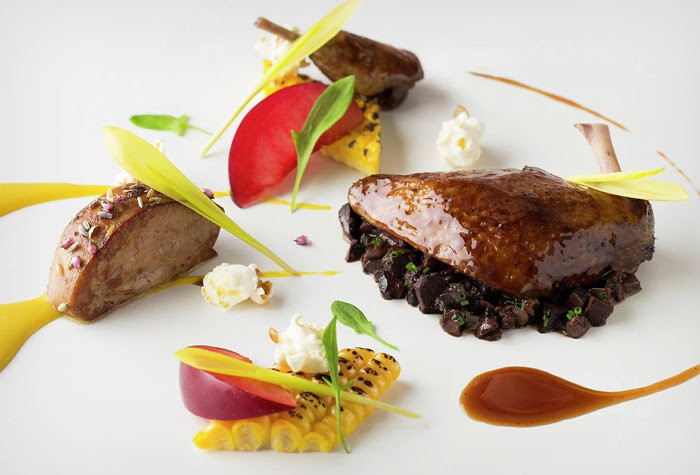 Why it seems touristy as hell: Perhaps people rock up expecting Ramsay in the kitchen. But his empire has super-sized over the years, so the chances of him setting foot in there seems as remote as Ronald McDonald turning up at the Croydon branch to check the pH level of the fries.
Why it's actually good: It recently managed to retain its third Michelin star despite losing renowned head chef Clare Smyth. Far from generic, this original flagship is all about meticulous French fine dining – and while the traditional style may not be à la mode right now, it makes for a refreshing tonic to identikit small plates. The roast pigeon will stick with you for years, and don't leave without gobbling the hen's egg with ibérico ham, celeriac and vin jaune. Just don't order it fried.
---
Get more great Food + Drink content by signing up for the Mr Hyde newsletter
---
2. Bryn Williams at Somerset House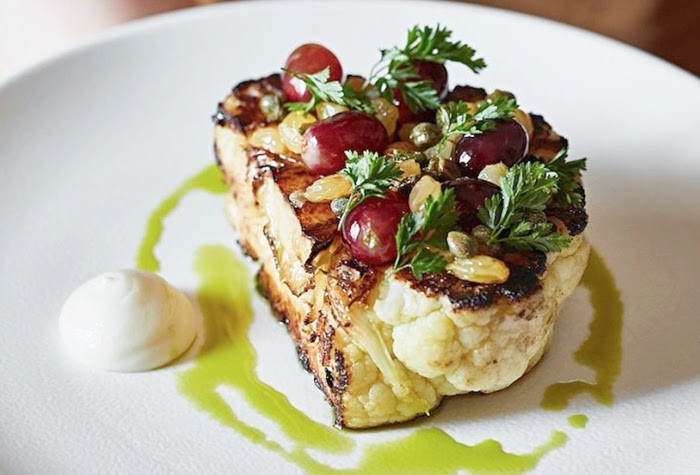 South Wing, Somerset House, WC2R
Why it seems touristy as hell: It's right by Waterloo Bridge. It has a massive ice rink in the winter and used to be a royal palace. It's so busy you think you can get away with going in just to use the posh toilets, but end up being stopped by a security guard who's not having your plea of "sorry old bean, but I simply had to drop in to see the latest video installation exploring Aled Jones' historical connections to the British Navy". It's a gigantic monument to hoity-toity tradition, not exactly the kind of place you expect to find a modern dining experience.
Why it's actually good: Bryn Williams. The superstar Welsh chef (who *pub quiz fact time* is married to Sharleen Spiteri) set up shop in the building's South Wing back in spring. The ensuing resto serves up veg-centric food in a minimalist style that's prime third-date fodder, but it's mouthwatering too. The grilled goods are the highlight: cauliflower with raisin, capers and polenta packs serious firepower into a dainty little package.
3. Swan, Shakespeare's Globe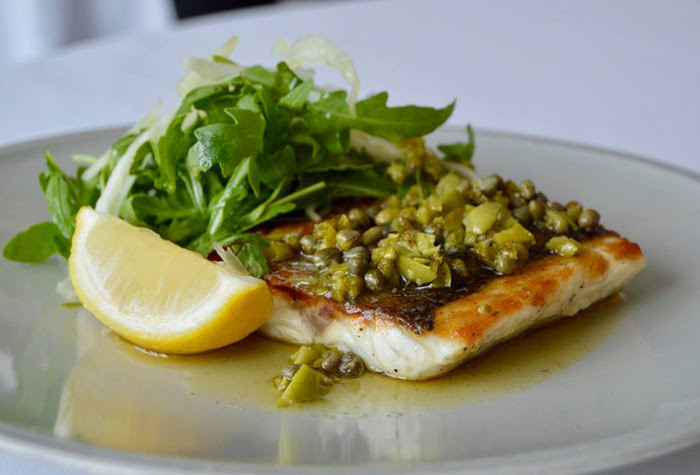 21 New Globe Walk, Bankside, SE1
Why it seems touristy as hell: The last time you set foot in Shakespeare's Globe you were clutching a clipboard and daydreaming about the Cheestring in your packed lunch. Nowadays it's one of those cultural monuments everyone takes for granted, and it's unlikely an evening will ever pop up where it feels vital enough for a revisit. That's before you get to the logistical ball-ache of getting there: that entire stretch of river is so crammed full of slow-walkers it looks like the London Marathon would if the ground was made of superglue.
Why it's actually good: It's one of those rare places that gets the balance right between classy and stuffy: the staff are friendly but not overbearing and the space is light and airy. The theme is as you'd expect – locally sourced British produce – but the quality goes above and beyond. The seared coating of the seabass provides a sophisticated version of the kick you get from chomping on guiltily delicious fried chicken skin, and it comes with this lightly curried mussel sauce you'll want to carry everywhere in a hip flask.
4. Heliot Steak House, Hippodrome Casino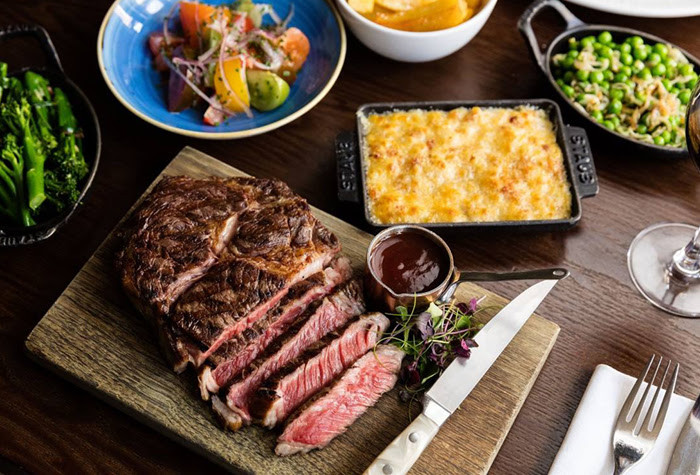 Why it seems touristy as hell: Firstly, it's in Leicester Sq, which is chock-a-block with tourist-magnet cultural relics that are clinging on for dear life, like beatboxers and M&M's World. Secondly, it's a steak house, which can be both the best kind of restaurant and the absolute worst. Choose unwisely and you'll end up in Generic Chain Steak House 101, drinking whatever the soda fountain coughs up (80% water, 15% spittle and 5% Lyle's Golden Syrup) and tearing into a chunk of meat that tastes like Popeye's flip-flop.
Why it's actually good: Where to start? It feels like a hermitage compared to the garish lights and swirling crowds outside, but it's hardly quiet – you sit in what was once the stalls section of a theatre overlooking the casino floor beneath. There's the USDA prime steaks, which are perfectly tender having been aged for more than four weeks, and there's the massive choice of Other Cool Stuff on the menu like Millionaire's Mac & Cheese topped with a poached duck egg and black truffle. It's all just… excellent.
5. The Wolseley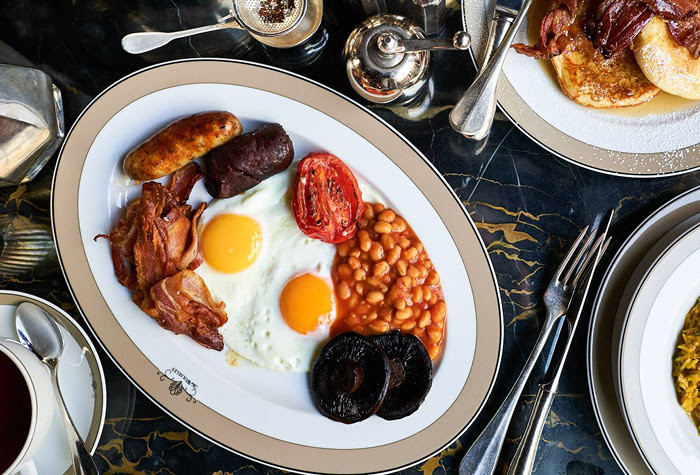 160 Piccadilly, St. James', W1J
Why it seems touristy as hell: Do you ever wander through Green Park or St James' and just gawp at all the valets and doormen in tuxes and tails, and the elderly couples in black tie and glimmering ball gowns being ushered up the steps of grand hotels on red carpets? Do you ever think: this can't be real. Who's funding this? Who's behind this racket?! Surely it's just a bunch of wooden sets ready to be dismantled as soon as whichever important foreign diplomat is visiting leaves… Well listen up, because The Wolseley is the real deal: a little slice of 1920s glamour, still very much alive and well.
Why it's actually good: There's a reason A A Gill was a regular there for lunch. It's a café-restaurant set-up well-known for its afternoon teas and breakfasts, but the real joy is in its blinder of a Sunday roast (perfectly rare beef, gigantic Yorkshire), or the escargots, which make you feel like you're scoffing fresh oysters rather than fancy slugs. The restaurant's parent company Corbin & King is devilishly good at delivering on these kinds of prestigious joints, having previously built The Ivy up to a fever pitch of renown, but it's also behind smaller, more recent spots like Bellanger in Islington – they're both steeped in history but far from consigned to it.
This content was originally published Mr Hyde's Food + Drink newsletter. Sign up now for more.
Related Reviews and Shortlists