ShortList is supported by you, our amazing readers. When you click through the links on our site and make a purchase we may earn a commission.
Learn more
This is how John Boyega wants Finn to return in Star Wars (Exclusive)
Boyega chats to us exclusively about Star Wars...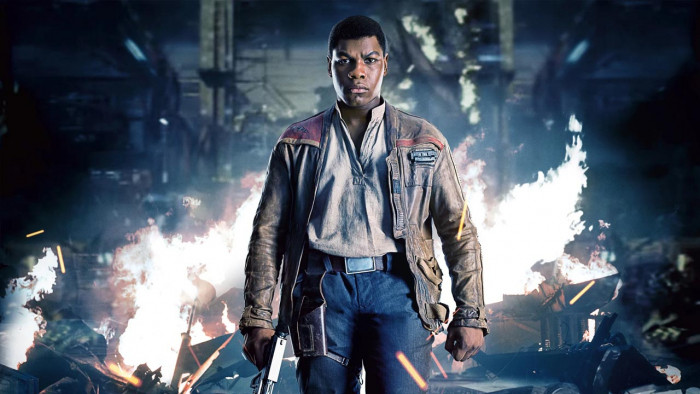 John Boyega has told ShortList he'd be keen to see Finn return to Star Wars, but doesn't see movies as the most likely avenue.
The star, who played Finn in the most recent trilogy of Star Wars films, says he would "definitely" be keen to see the character return to the Star Wars universe.
"I think Finn could show up in video games. I'm still an active Star Wars Battlefront player, and I do play as Finn," says Boyega, in our exclusive interview.
"I see him more expanded into that universe, where maybe we'll get some interested comic book writers, especially from Lucasfilm, who can expand on Finn's arc, post-The Rise of Skywalker. That'd be very, very interesting."
This is not the first time John Boyega has said he's done with Star Wars films "I think Finn is at a good confirmation point where you can just enjoy him in other things, the games, the animation. But I feel like Episodes VII to Episode IX' was good for me," he told SiriusXM back in 2022.
Finn-ished?
While there may be more behind the scenes goings-on to these statements, the mess Star Wars movies are in at the moment would be enough to put plenty of folks off. Creative heavyweights seem to drop off these far-off projects every week, Damon Lindelof being the latest to confirm he is no longer working on an upcoming Star Wars picture, having confirmed his involvement back in 2022.
In 2019's Star Wars: The Rise of Skywalker, it is suggested Finn is Force-sensitive. In video game context that means he's just a level-up and a cutscene away from Force powers.
But are any of the games in development a possible home for the next slice of Finn's story? Uncharted series writer Amy Hennig's upcoming action-adventure Star Wars game, with Skydance New Media, and Quantic Dream's Star Wars: Eclipse look to be the most narrative-led Star Wars games on the roster.
However, Eclipse is set in the High Republic era of Star Wars, before Finn's time. Both of these projects are also early enough not to have even a tentative release date yet.
The next Star Wars game to hit shelves will be Star Wars: Jedi Survivor, due out on 28 April. It follows the story of Cal Kestis, and continues the story arc of 2019's Star Wars: Fallen Order, one of the best Star Wars games of the last 20 years.
John Boyega interview was conducted by Rebecca May | Main image: Disney / Star Wars
Related Reviews and Shortlists