ShortList is supported by you, our amazing readers. When you click through the links on our site and make a purchase we may earn a commission.
Learn more
You know money, right? Money, the concept of money? And actual money, the money in your wallet, your pocket, your bank account?
All of that money is going to Marvel Studios when Avengers: Endgame comes out as it seems everyone wants to know what's going to happen to the best Avengers characters. The three-hour film, part 22 in the Marvel Cinematic Universe, is going to make more money than any film has ever made. There's gonna be tears! There's gonna be cheers! There's gonna be triumphantly raised fists! Lots will happen.
Will everyone who died in Infinity War come back to life? Probably, right? But maybe not all of them, and maybe they'll be changed. And what about the characters that died but not due to Thanos' finger-click? Man, you'd be annoyed if everyone else got brought back to life, but you'd died by falling off a thing fifteen minutes earlier and just stayed dead. You'd feel like such a wally.
This new Chinese poster, shared on Twitter by Asad Ayaz, Disney's President of Marketing, might hold some clues. Possibly not! But it might!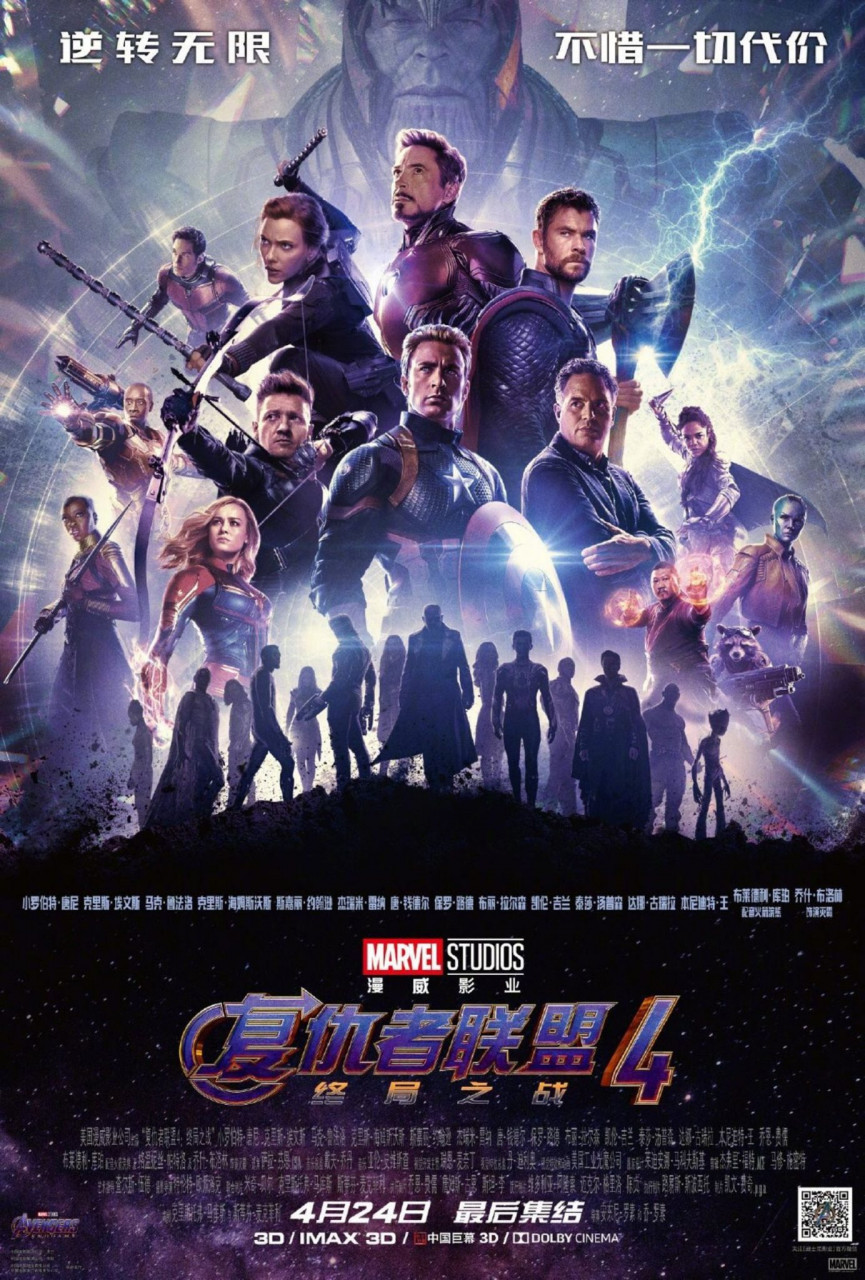 So…
Despite Marvel's recent 32-poster thing, where the living characters got colour posters and the dead ones got black-and-white ones, this contains a mere 29. Wasp, Happy Hogan and Pepper Potts seem to be the ones that get the elbow for this one.
Non-dustees are missing as well, of course, most notably Loki.
Maria Hill should be there too though, really. She's ace.
Valkyrie, yo. Valkyrie all the dang way.
Marvel remains the only franchise that occasionally gives dudes the "over-the-shoulder butt shot" pose. Good on them. Like, it would be a leap to call it progressive, but at least it's vaguely egalitarian.
Bruce Banner looks incredibly underdressed, doesn't he? Everyone else is in armour, you dork. Either go the whole hog and wear a tie, so you get a kind of "John Wick in space" thing going on, or get with everyone else's wetsuit-chic. This uni lecturer getup is neither one thing nor the other, and a total letdown.
There's definitely a way of looking at it so it looks like Paul Rudd has a really big hand and an enormous, building-sized erection.
Avengers: Endgame is out on April 26th.
(Pic: Marvel Studios)
Related Reviews and Shortlists