ShortList is supported by you, our amazing readers. When you click through the links on our site and make a purchase we may earn a commission.
Learn more
The top 10 most viewed Netflix films and TV shows, ever
Roll up pop pickers, it's Netflix's most-watched content of all time.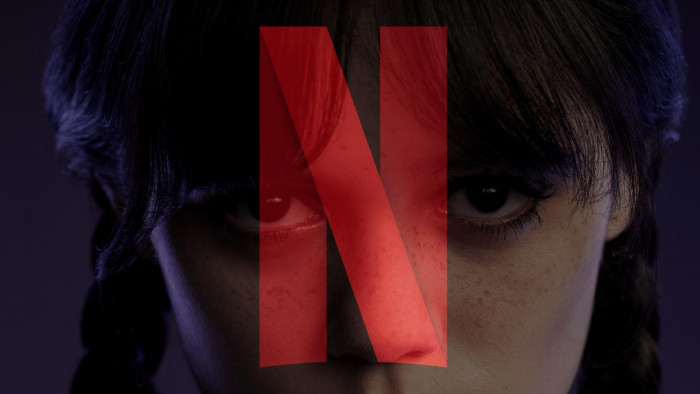 Netflix has reworked how it rates the popularity of its TV shows and movies, resulting in a fresh view on the most-watched Netflix movies and shows of all time.
One notable change is that Wednesday is now the most popular piece of English language content on the entire service, with 1.7 billion hours viewed.
The most popular piece of content across all categories and languages, though, is Squid Game. It racked up 2.2 billion hours viewed according to Netflix's stats.
What changed? Netflix used to give us stats for the first 28 days, the total number of hours viewed. This has been bumped up to 91 days, letting shows and movies with a long tail get an advantage over releases that hit big but fade quickly. However, look a little closer and you'll notice Netflix does not actually rank its TV shows by "hours viewed." It lists by view count instead.
This is a pretty crude calculation, according to Netflix. It divides the total number of hours viewed by the length of a show or movie. It's why Wednesday: Season 1 is ranked at number one with 1.718 billion hours even though people spent longer watching Stranger Things Season 4, 1.838 billion hours.
That's 209,000 years folks: lol. Around that long ago is when the first humans were believed to have popped up in what today we call Greece.
Stranger Things clocks in at 13 hours, while Wednesday is a tighter six hours 49 minutes, suggesting it has likely been seen by more people. Or at least viewed more times.
Of course, the Netflix view count stats don't account for folks who gave up on Wednesday at episode two. But thinking about how Netflix would go about compensating for that for more than a minute gives us a headache.
However, if we forget that for a moment, Netflix has given us the tools to work out the true most-watched content on the entire platform, based on view count, regardless of type. Here we go:
1. Squid Game Season 1 - 265 million views
2. Wednesday Season 1 - 252 million views
3. Red Notice - 230 million views
4. Don't Look Up - 171 million views
5. The Adam Project - 157 million views
6. Bird Box - 157 million views
7. Stranger Things Season 4 - 140 million views
8. The Gray Man - 139 million views
9. We Can Be Heroes - 137 million views
10. Glass Onion - 136 million views
The caveat here is data was only recorded from June 28 2021, so a few earlier outliers may belong in this list. However, the further back you go, the less likely that becomes as Netflix simply had fewer subscribers back in the pre-2021 years.
Here are those Top 10 lists on which we based the above all-timer top 10 list. Also available over at Tudum.
TV (English Language)
Wednesday Season 1 (1.718 billion hours, 252 million views)
Stranger Things 4 (1.838 billion hours, 140 million views)
Dahmer: Monster (1.031 billion hours, 115 million views)
Bridgerton season 1 (989 million hours, 113 million views)
The Queen's Gambit (746 million hours, 112 million views)
The Night Agent season 1 (803 million hours, 98 million views)
Stranger Things Season 3 (716 million hours, 94 million views)
Bridgerton season 2 (797 million hours, 93 million views)
The Witcher Season 1 (663 million hours, 83 million views)
The Watcher Season 1 (447 million hours, 79 million views)
TV (Non-English)


Squid Game Season 1 (2.205 billion hours, 265 million views)
Money Heist Part 4 (710 million hours, 106 million views)
Lupin Part 1 (396 million hours, 99 million views)
Money Heist Part 5 (900 million hours, 99 million views)
Money Heist Part 3 (519 million hours, 80 million views)
Lupin Part 2 (258 million hours, 68 million views)
Who Killed Sara Season 1 (392 million hours, 58 million views)
All of Us Are Dead Season 1 (679 million hours, 55 million views)
Elite Season 3 (334 million hours, 50 million views)
Elite Season 4 (302 million hours, 46 million views)
Films (English language)


Red Notice (454 million hours, 230 million views)
Don't Look up (408 million hours, 171 million views)
The Adam Project (281 million hours, 157 million views)
Bird Box (325 million hours, 157 million views)
The Gray Man (299 million hours, 139 million views)
We Can Be Heroes (231 million hours, 137 million views)
Glass Onion (320 million hours, 136 million view)
Extraction (266 million hours, 135 million views)
Spenser Confidential (238 million hours, 129 million views)
Purple Hearts (265 million hours, 127 million views)
Films (non-English)
Troll (178 million hours, 103 million views)
The Platform (129 million hours, 82 million views)
Through My Window (116 million hours, 61 million views)
Blood Red Sky (124 million hours, 60 million views)
AKA (116 million hours, 56 million views)
My Name is Vendetta (86 million hours, 56 million views)
Black Crab (103 million hours, 53 million views)
All Quiet on the Western Front (129 million hours, 52 million views)
Below Zero (86 million hours, 48 million views)
Loving Adults (83 million hours, 47 million views)
Related Reviews and Shortlists