ShortList is supported by you, our amazing readers. When you click through the links on our site and make a purchase we may earn a commission.
Learn more
The Flash 'excitement levels' are as big as The Dark Knight, reckons report
Does the DC Universe have another super(hero) sized hit on its hands?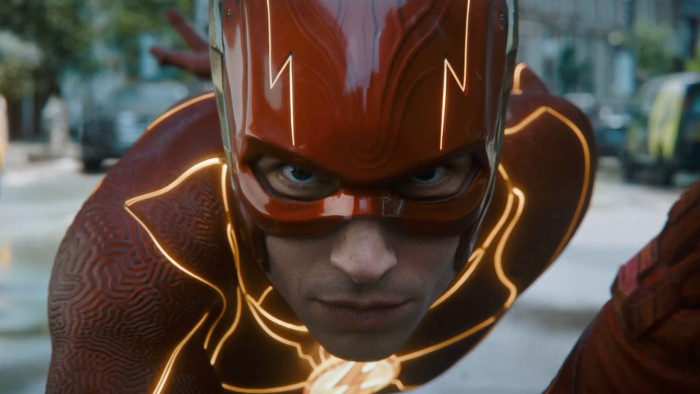 2023 is the year that we will finally see The Flash movie and the pre-hype for it suggests that we are going to get a superhero flick on a par with The Dark Knight.
This is according to some Warner Bros execs who are seemingly very hyped about The Flash, with Variety noting in its big 2023 showcase that "studio insiders haven't been this excited for Warner Bros. superhero movie since "The Dark Knight" movies".
The Dark Knight is one of the most critically acclaimed superhero movies of all time. Released in 2008, Heath Ledger won a posthumous Oscar for the film and it is the second in a trilogy of Batman movies made by Chris Nolan.
Now, we would love this excitement level to be true but there are a few caveats that have to come with that excitement. Right now, Warner Bros and DC are in a state of flux. This month, we are set to find out just what new CEO of DC Studios James Gunn has planned for the next slate of superhero properties.
Rumors suggest that the next 8-10 years of movies have been planned out. The Flash, right now, is very much part of this plan. The movie has been ready for some time and should have been released 1 July 2022 but the pandemic pushed the release date back a year to 16 June 2023.
During this time, its star Ezra Miller has been in the news for the wrong reasons and this has made a lot of DC fans nervous for the property.
DC changes
It is still being released, though, unlike other Warner/DC titles. The likes of Wonder Woman 3 have been put on hold - with Patty Jenkins no longer directing - while Bat Girl was shelved altogether, despite the movie deep into post production.
Then there's the actors who are no longer part of the DC universe, namely Henry Cavill who was revealed to reprise his role as Superman, only to release a statement that a younger Superman was being cast. A new Black Adam movie is also in doubt, although this hasn't been confirmed.
Which brings up back to Flash. This is a movie that is in that strange place as being a tentpole film for DC and Warner Bros, which may or may not be connected to the future of the DC Universe.
A few years ago, its multiverse storyline was seen as the catalyst to reboot everything but now we have James Gunn on board to reboot the, er, reboot.
Hopefully, everything will all become clear soon.
New Superman: these are the actors who should be the next Superman
Related Reviews and Shortlists