ShortList is supported by you, our amazing readers. When you click through the links on our site and make a purchase we may earn a commission.
Learn more
The Batman 2 may feature this unusual DC villain
Batman sequel heading into uncharted territory with this latest report.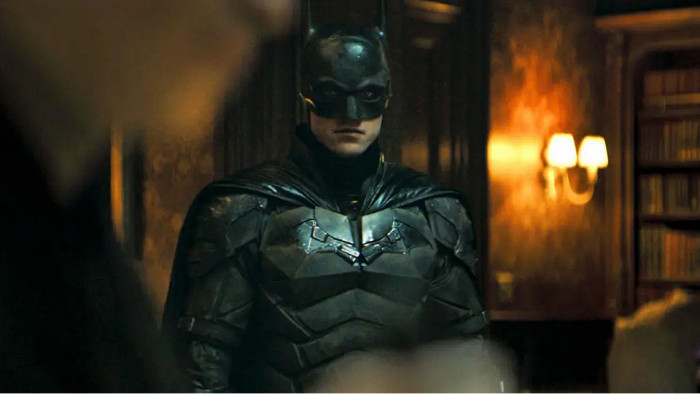 We may now know who Batman will be up against in The Batman 2, with a new report suggesting that we are set to see him do battle against a rather unusual villain.
The Batman was a more-than respectable reboot of the Batman franchise, with Robert Pattinson starring at the Bat (and doing an admirable job) and director Matt Reeves lending a film noir look to the movie.
Like Nolan's Batman franchise, it was a more grounded superhero movie - no super-powerful villains to contend with, just a psychotic puzzler who used social media to spread hard truths about Gotham's upper class.
The end of the movie did bring with it a hint of what's to come, with the Joker appearing. Played by Barry Keoghan, whose stock has risen since his fantastic showing in Banshees Of Inisherin.
It's pretty much a given that he will be the big bad this time around - although this is yet to be confirmed - but a new report reckons that we will see an altogether different villain as well.
Those who have been watching the Harley Quinn TV show - one of the best animated superhero shows - will be more than familiar with this villain, Clayface!
While in the show he is a wannabe actor who got into a pottery accident, the origins of the villain are a touch more sinister in the comics. He's still an actor but one that turns into a serial killer, after he doesn't get the role he wants.
This side of the character you could definitely see working in a Matt Reeves universe - and is a little like the Joker origins in the Joaquin Phoenix movies. Mix it up with a whole load of body horror and this could really work.
Clay claims
There has been no confirmation that Clayface will be in The Batman 2 but Deadline is reporting that a Clayface movie had been pitched by Mike Flanagan, who recently made the switch from Netflix to Amazon to make movies and shows.
The issue here is that the character is now rumored be a big part of The Batman sequel - the script of which is being written right now.
Flanagan hasn't denied the report but did take to Twitter to call it 'speculative'.
Re: CLAYFACE - the news today is entirely speculative. When or if something like that ever becomes real, I promise I'll tell you guys. :)
— Mike Flanagan (@flanaganfilm) March 29, 2023
The Batman 2 is currently being written by Mattson Tomlin and Matt Reeves. A Penguin spin-off TV show is currently being shot, with Colin Farrell reprising his role as the Gotham gangster.
When James Gunn came on board to run DC Studios, he made it clear that Matt Reeves Batman universe will still exist, but will be rebranded as part of DC Elseworlds, which frees Gunn up to use Batman as part of his own DC universe continuity.
Related Reviews and Shortlists