Ah, Glastonbury Festival. We've all been there. Actually, that's not strictly true. Officially (not including hundreds of thousands of fence jumpers) 2.8 million people have attended in the event's 33 festival history, and the money made from ticket sales over its lifetime is a head-banging £325 million.
Few more facts? Go on, let us... The perimeter now runs a distance of 8.5 miles and just 400 cows have made way, this weekend, for 175,000 people.
And all of them will be praying for one or two moments like these...
Also, see our list of Glastonburys greatest ever Headliner Performances

(Images Rex/YouTube)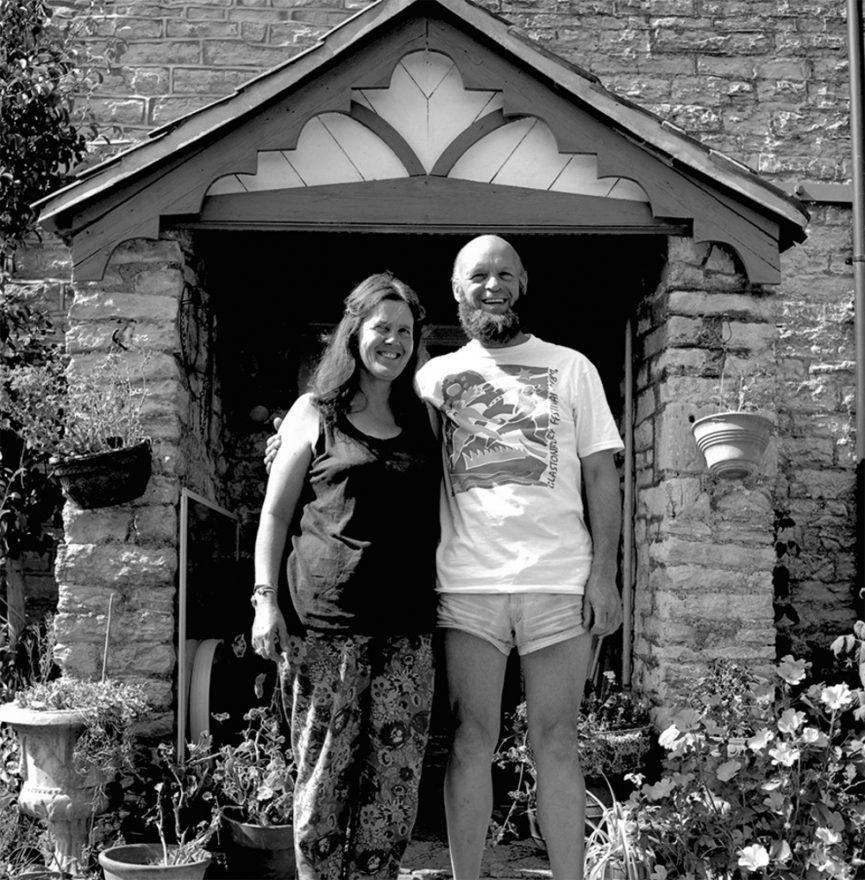 The first festival (1970)
Michael Eavis (pictured in bad-boy shorts in 1989) hosted the first festival, then called Pilton Festival, after seeing an open-air Led Zeppelin concert at the 1970 Bath Festival of Blues and Progressive Music; fourteen people rather boldly invested everything they had to build the stage. Some 1,500 people paid £1 for a ticket to see headline act T. Rex and all of them were handed a free pint of milk on arrival.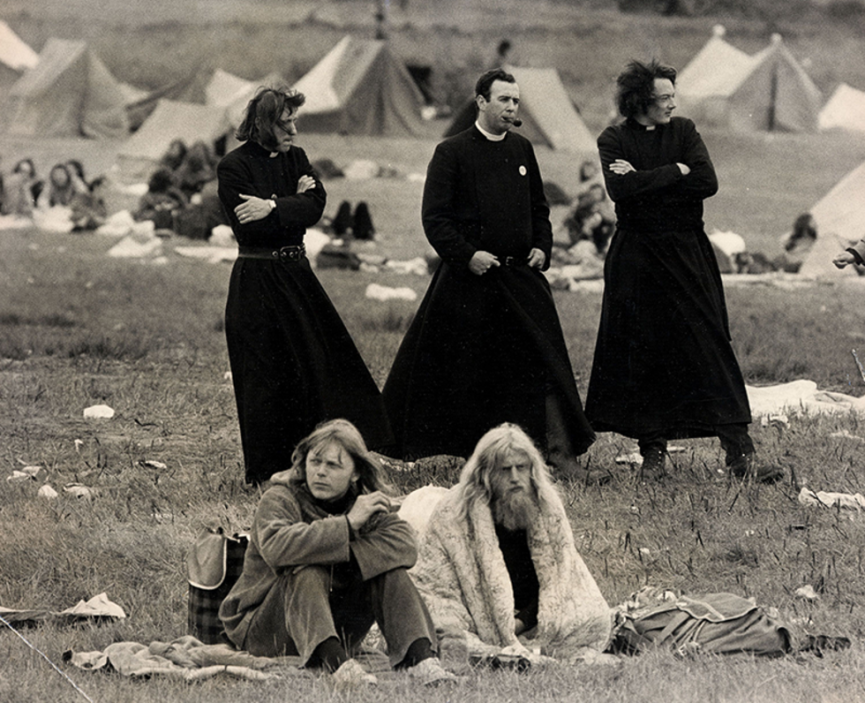 Birth of the pyramid stage (1971)
The 1971 festival featured the first incarnation of the Pyramid Stage - a one-tenth replica of the Great Pyramid of Giza built from scaffolding and metal sheeting and positioned over a blind spring. Whatever the hell that means. This is the oldest picture of the Pyramid we can find (1978) and it's well worth a look. Performers included David Bowie, Mighty Baby, Traffic and - get this - The Worthy Farm Windfuckers. The 1971 festival was filmed and released as a film called simply Glastonbury Fayre which you can watch on YouTube. Three men dressed as priests showed up, too.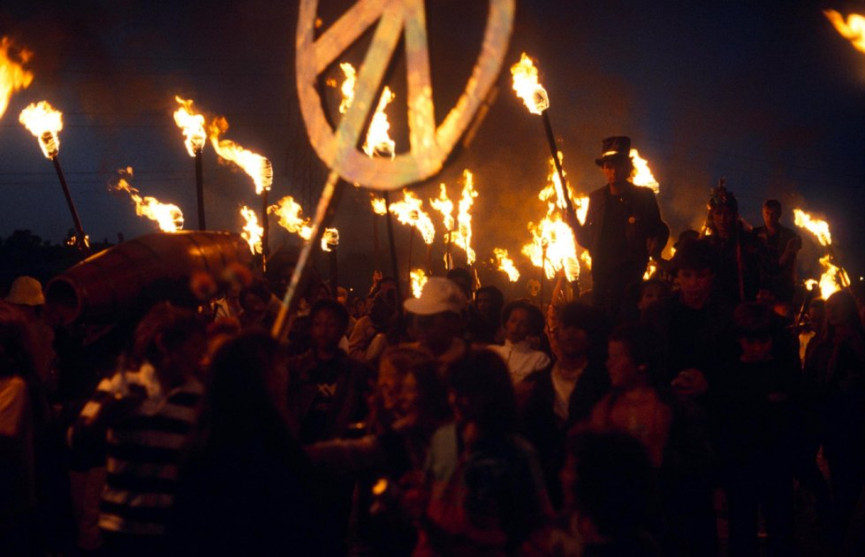 The festival makes money (1983)
Michael Eavis took full control of the festival in 1983 and steered it to its first profit. It was organised in conjunction with the Campaign for Nuclear Disarmament and judging by our pic, things got a little creepy. That year a new Pyramid Stage was constructed from telegraph poles and metal sheeting (repurposed from materials of the Ministry of Defence - psyche), a permanent structure which doubled as a hay-barn and cow-shed during the winter. Eavis donated £20,000 of takings to CND.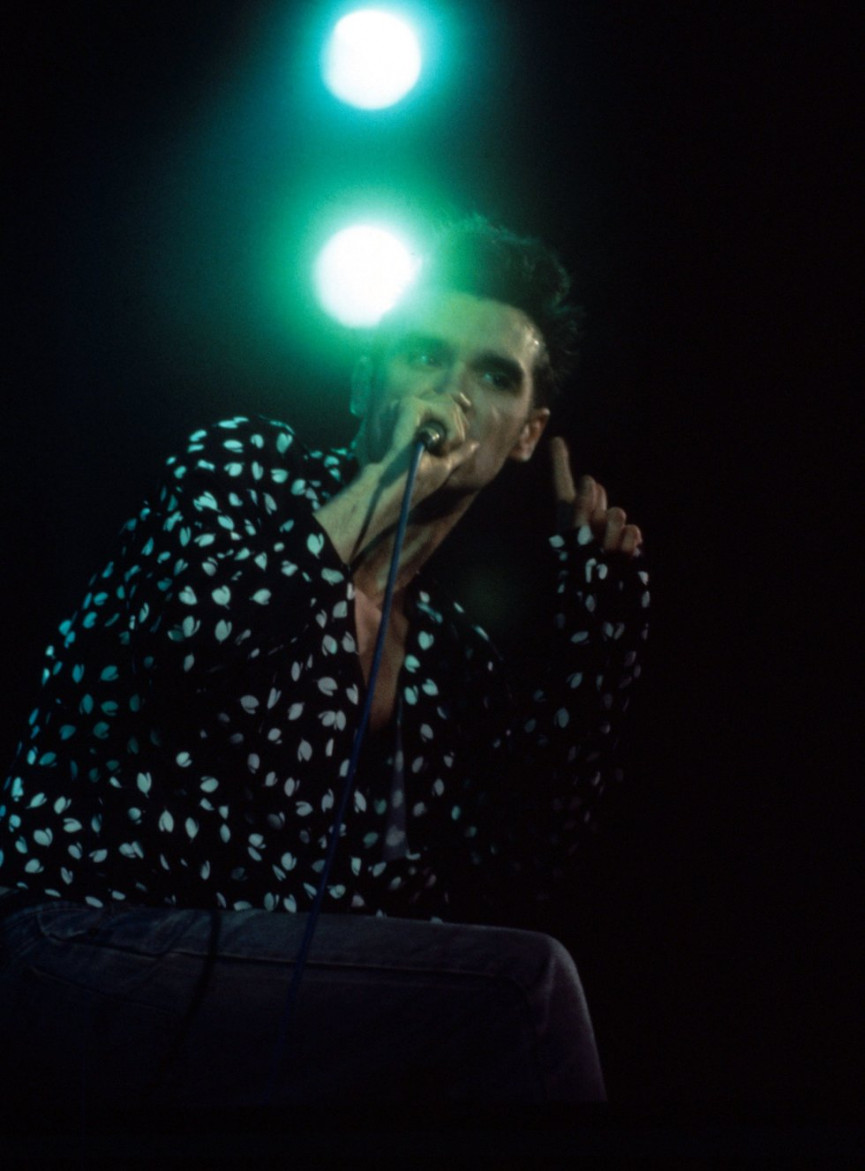 The Smiths (1984)
Decades after their appearance Michael and Emily Eavis would claim The Smiths debut in 1984 was as controversial as Jay-Z's headlining performance in 2008. The idea of such a popular band playing caused uproar amongst the festival faithful, but The Smiths won everybody over with the set ending in a joyous stage invasion. Recalling the event that year Johnny Marr said: "You'd turn up to find just three fields – and they would be by no means full. You had a choice between the shit field, the field no one cares about, or the muddy one. Today's video screens would have seemed like an utter abomination."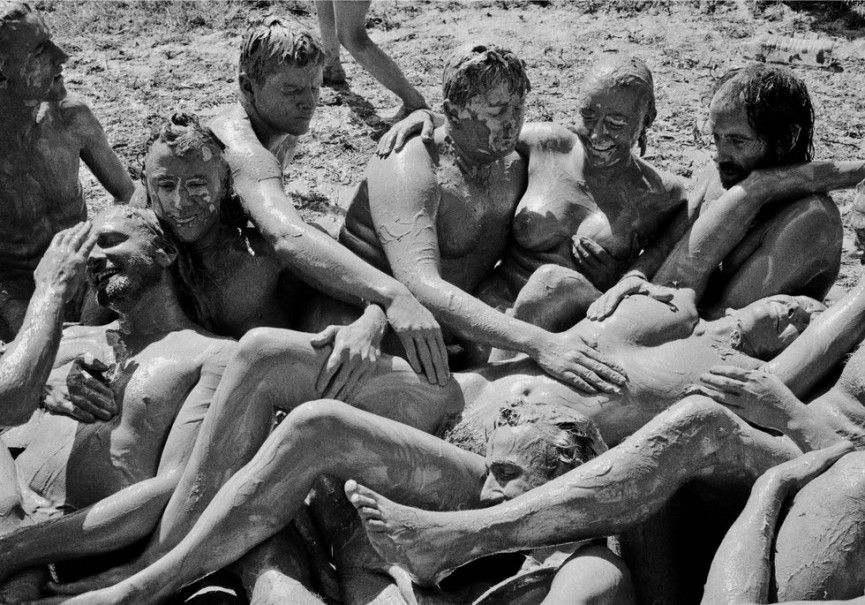 Nude mud bath (1992)
One of the most famous festival snaps ever taken was in 1992 when the hippy spirit of nudity landed squarely into the Glasto spirit of embracing the mud. Best not to look for too long, though, as it pretty soon starts to look like a daylight orgy. Yeah, those two guys in particular.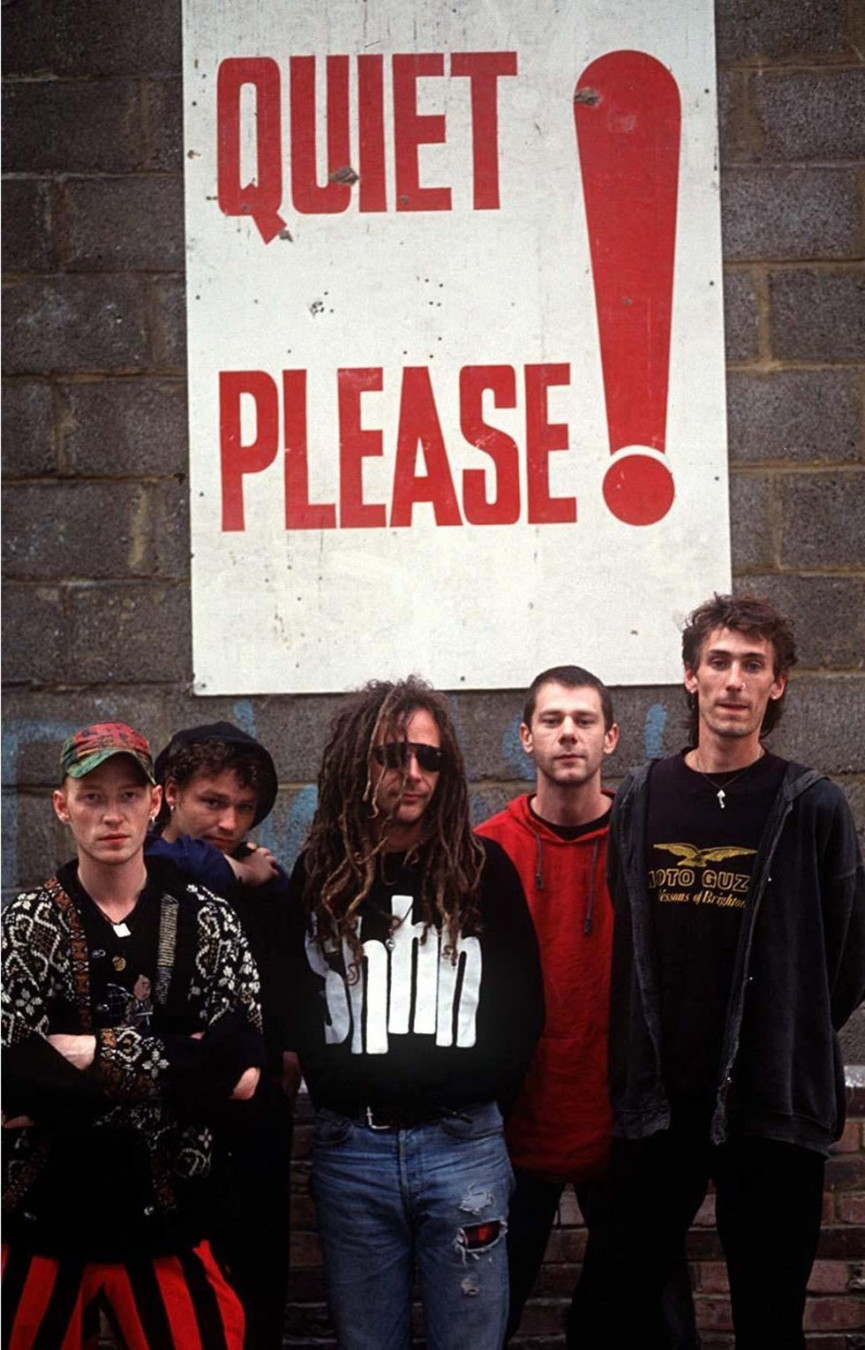 The Levellers draw the biggest-ever crowd (1994)
The Levellers are believed to have played to Glastonbury's biggest-ever crowd when they headlined the Pyramid on the Friday night in 1994. With no steel fence yet erected to keep out gatecrashers, as many as 300,000 people are thought to have seen the show.
"You have to treat it like any other gig," said lead singer Mark Chadwick of their set. "Obviously, you make sure you play the sing-along numbers and the big choruses. But because it's dark, you can't actually see the crowd - except when they put the lights up between songs, and they look like a field of ploughed potatoes. You can't let nerves get to you."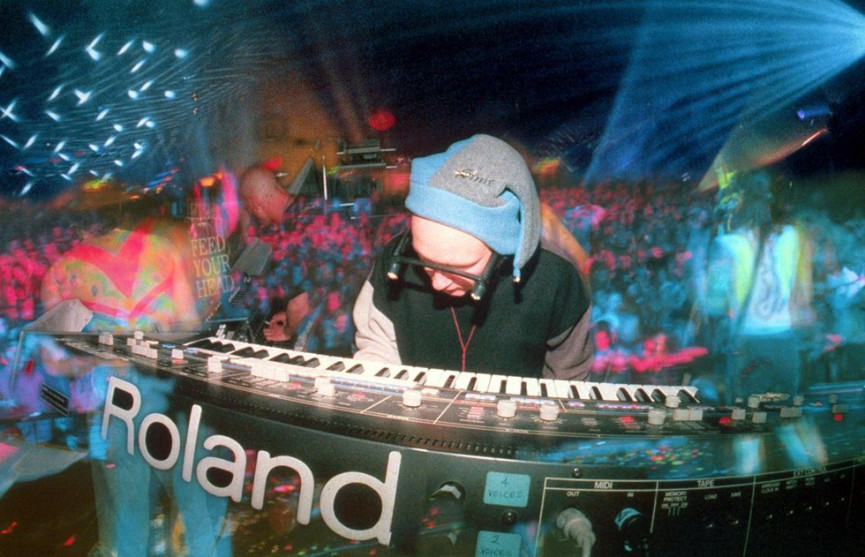 Orbital (1994)
Channel 4's enhanced TV coverage in 1994 was a crucial factor in ensuring that Orbital's performance at the festival achieved legendary status. Michael Eavis said it marked dance music's appearance on the mainstream agenda: "What was previously underground made it on to one of the big stages, and there was no going back from there. As the police and the council made me very well aware, the buzz had been around the raves and the market sound systems and in the travellers' fields for years. But it needed a showcase to make it legal."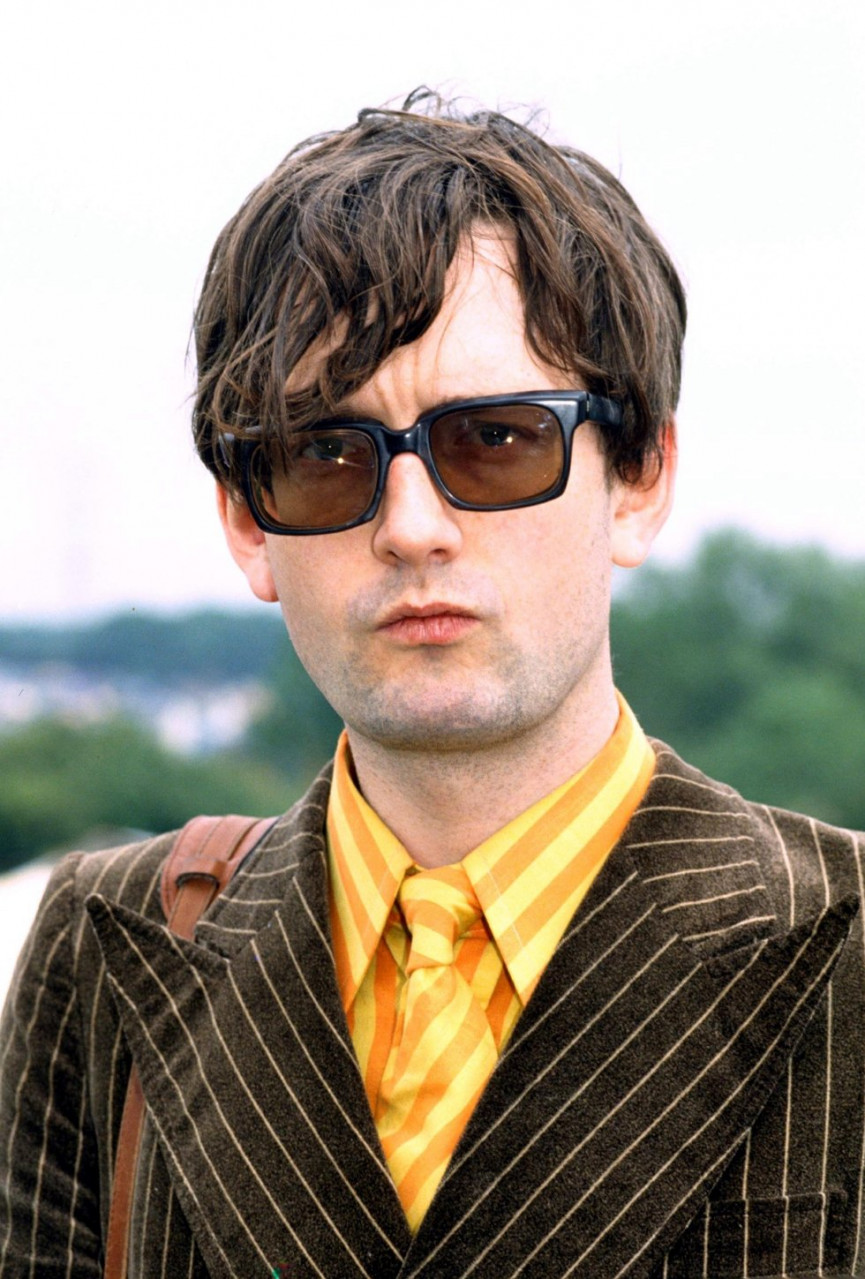 Jarvis's suit (1995)
This suit and that man would be enough to earn a place in this list, but 1995 also happened to be the year Pulp stood in as last minute replacements for the Stones Roses and had had to camp on-site. Their set was, put simply, outstanding.
Interesting aside: Seven headline acts have pulled out in the history of the festival: The Kinks (1970), Red Hot Chili Peppers (1993), The Stone Roses, Stevie Winwood (1997), Kylie (2005), U2 (2010) and Foo Fighters (2015).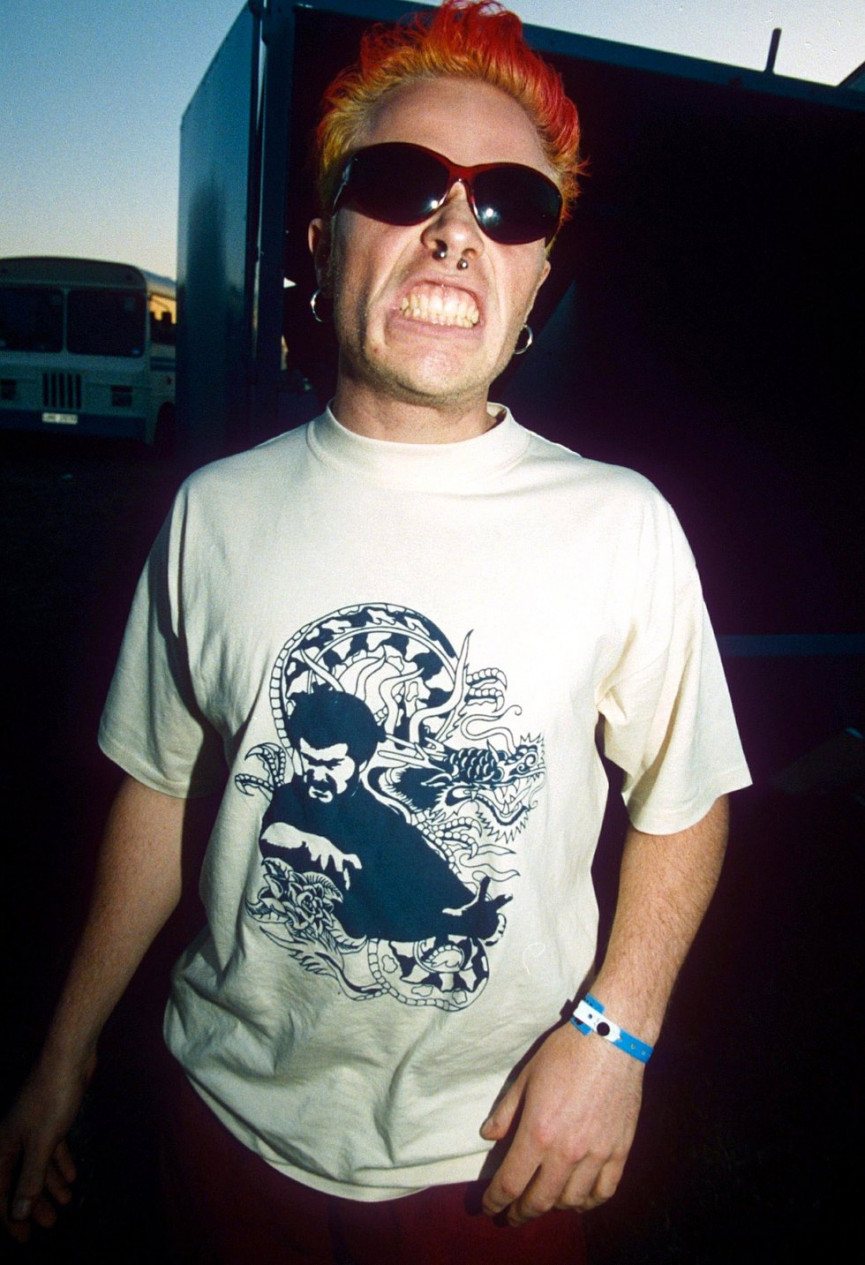 Keith's Hamster Ball (1995)
Pre-Firestarter Prodigy created one of the biggest moshpits in music history after Keith Flint arrived on stage in a giant hamster ball, bouncing all over the shop. It's worth a revisit. Jump to 1 minute 5 seconds. Also, note Maxim in a dressing gown.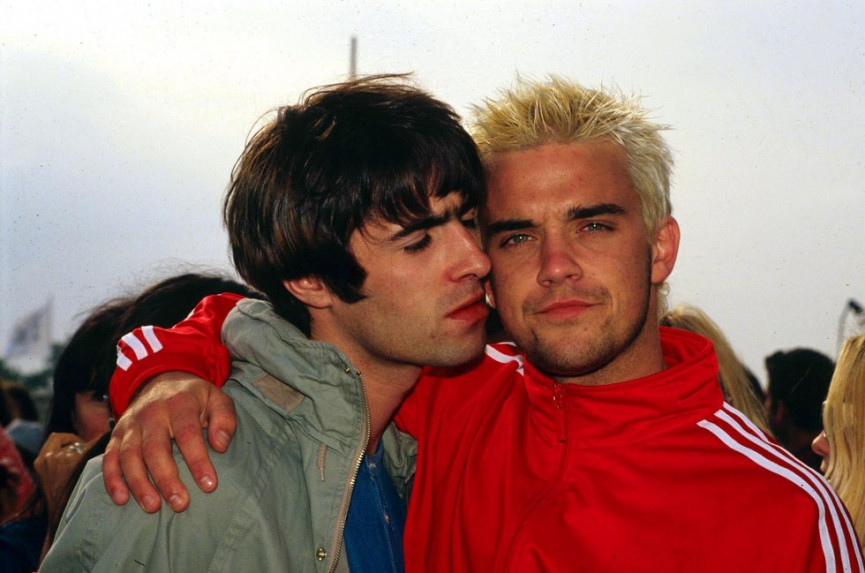 Robbie and Liam's lost weekend (1995)
Lord only knows what these two got up to that year, but the image alone has become iconic. While these two were playing silly buggers, 1995 saw the attendance reach frightening levels due to the security fence being breached on the Friday. Estimates suggest there may have been enough fence-jumpers to double the size of the festival from the previous year.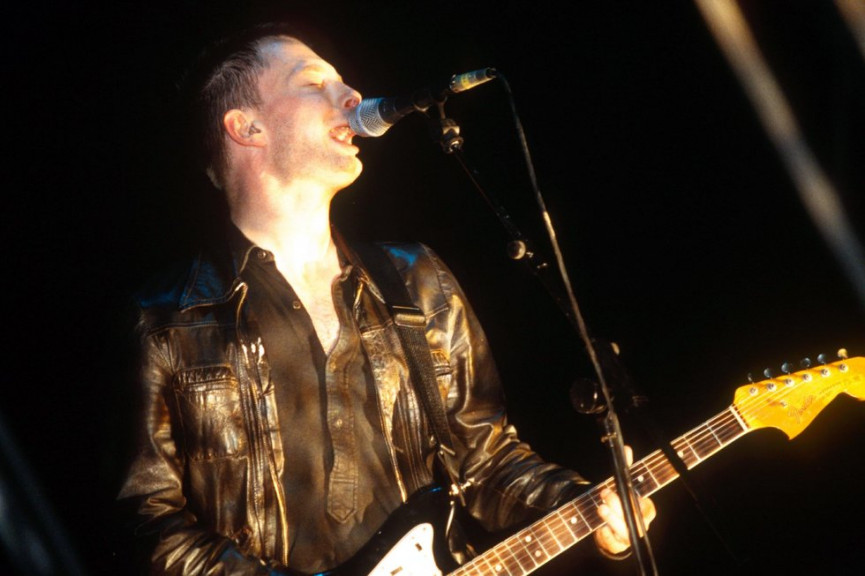 Radiohead (1997)
This was a muddy one. Oh boy. The site suffered severe rainfalls which turned the entire site into a boggy hell. However those who toughed it out were treated to many memorable performances, including Radiohead's headlining Pyramid Stage set on the Saturday which is said to be one of the greatest ever Glastonbury sets. Eavis described it as "the most inspiring festival gig in 30 years."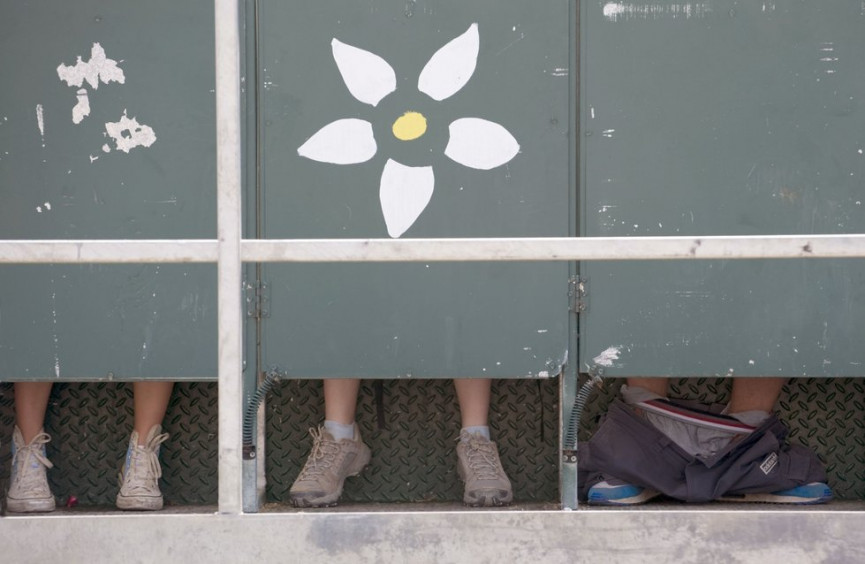 Toilet-gate (1999)
A glorious war of words erupted back in 1999 between two of Britain's most left leaning rockers.
Billy Bragg gave the Manic Street Preachers both barrels for bringing their own personal toilet to the festival. According to Bragg there was a handwritten notice on the door which warned, "These facilities are reserved exclusively for the Manic Street Preachers."
"That's a nice socialist gesture, lads" Bragg said, rather brilliantly.
Manics' frontman Nicky Wire responded by using the T In The Park festival near Glasgow to hurl abuse at Bragg. "I wouldn't let him piss in my toilet for all the money in the world. Get back to the army, you dickhead, and stop stealing Woody Guthrie's songs."
Seemed a bit harsh.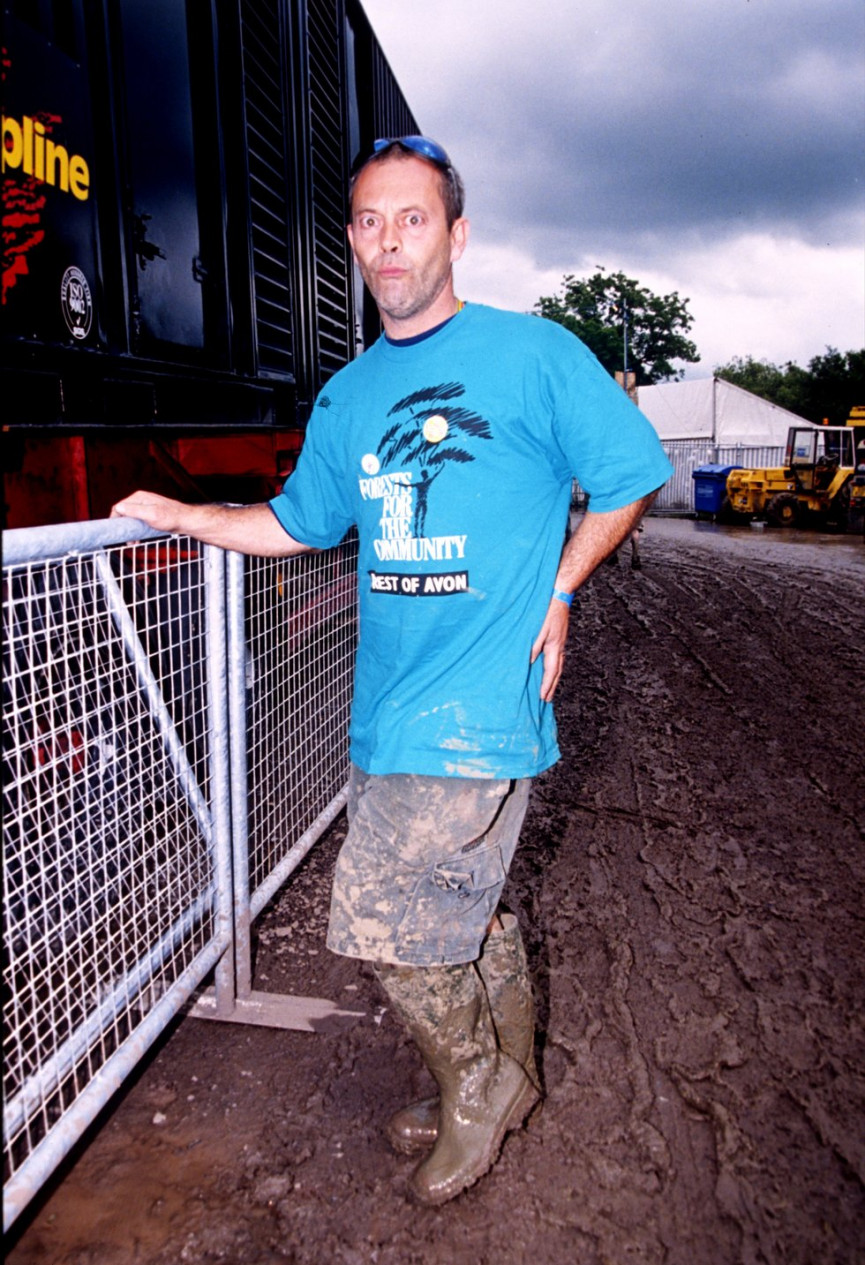 A Pyramid Stage Marriage (2000)
On the Saturday morning of 2000 The Pyramid Stage hosted the wedding of two festival-goers, who had written to the organisers asking for permission to get married there. Rather wonderfully the ceremony was conducted by Keith Allen in front of a small group of friends and any other festival-goers who were still awake.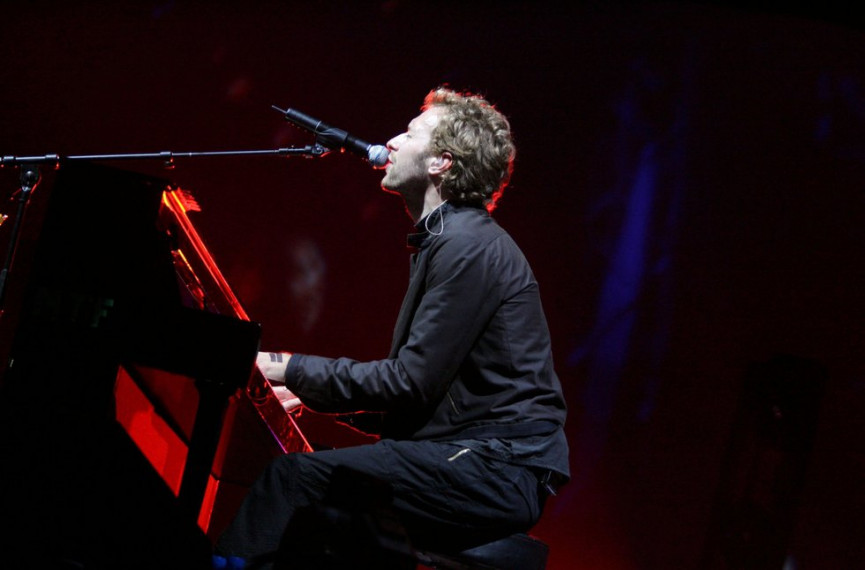 Coldplay's tribute to Kylie (2005)
You may not be the biggest Coldplay fan (or you might well be - we're not judging) but it takes the stoniest of hearts not to warm to their rendition of Kylie's "Can't Get You Out of my Head" in support of the Aussie pop princess who pulled out on her 2005 headliner slot to have treatment for breast cancer. Basement Jaxx, who replaced Kylie, also paid tribute with the same song.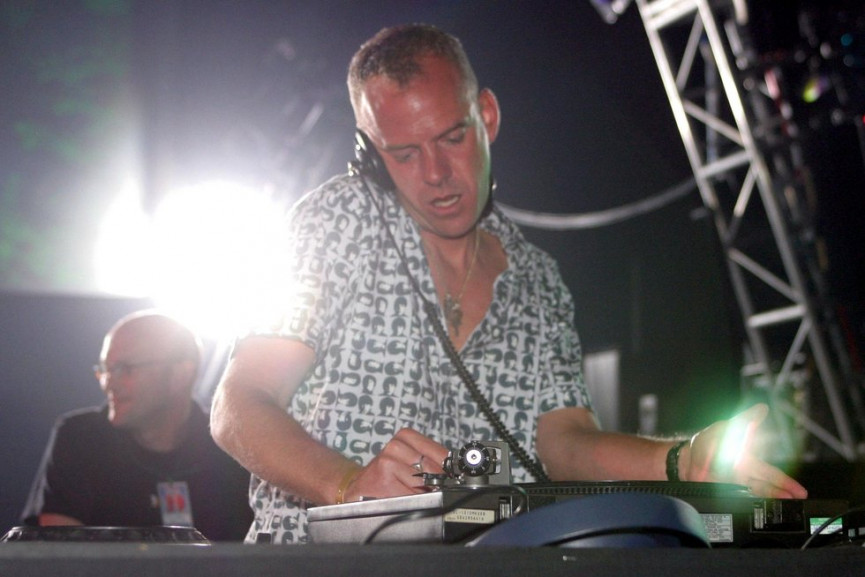 Fatboy Slim's Bumblebee Ballerina (2007)
Norman Cook sets are a Glastonbury institution, but his most memorable was when he gradually dressed as a bumblebee ballerina at Lost Vagueness, 2007. Pics of Norm in full tu-tu are few and far between but fortunately Andrew Aitchison was on hand to document it. Behold.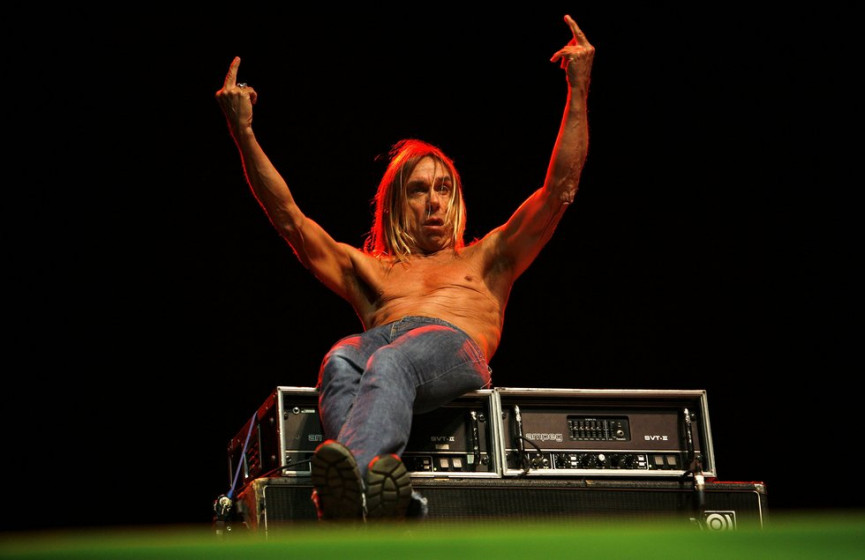 The Stooges stage invasion (2007)
Sensational scenes abound back in 2007 as Iggy stage dived, pretended to have sexual relations with an amplifier, bellowed "I can't stand this bullshit any more!" and demanded the crowd take over. The subsequent stage invasion included, surreally, festivalgoers toting a banner demanding the reintroduction of Wispa bars.
Guitarist Ron Asheton understandably walked off during the rumpus, but returned after a warning from Iggy: "Play your fucking guitar!"
Marvellous stuff. Enjoy.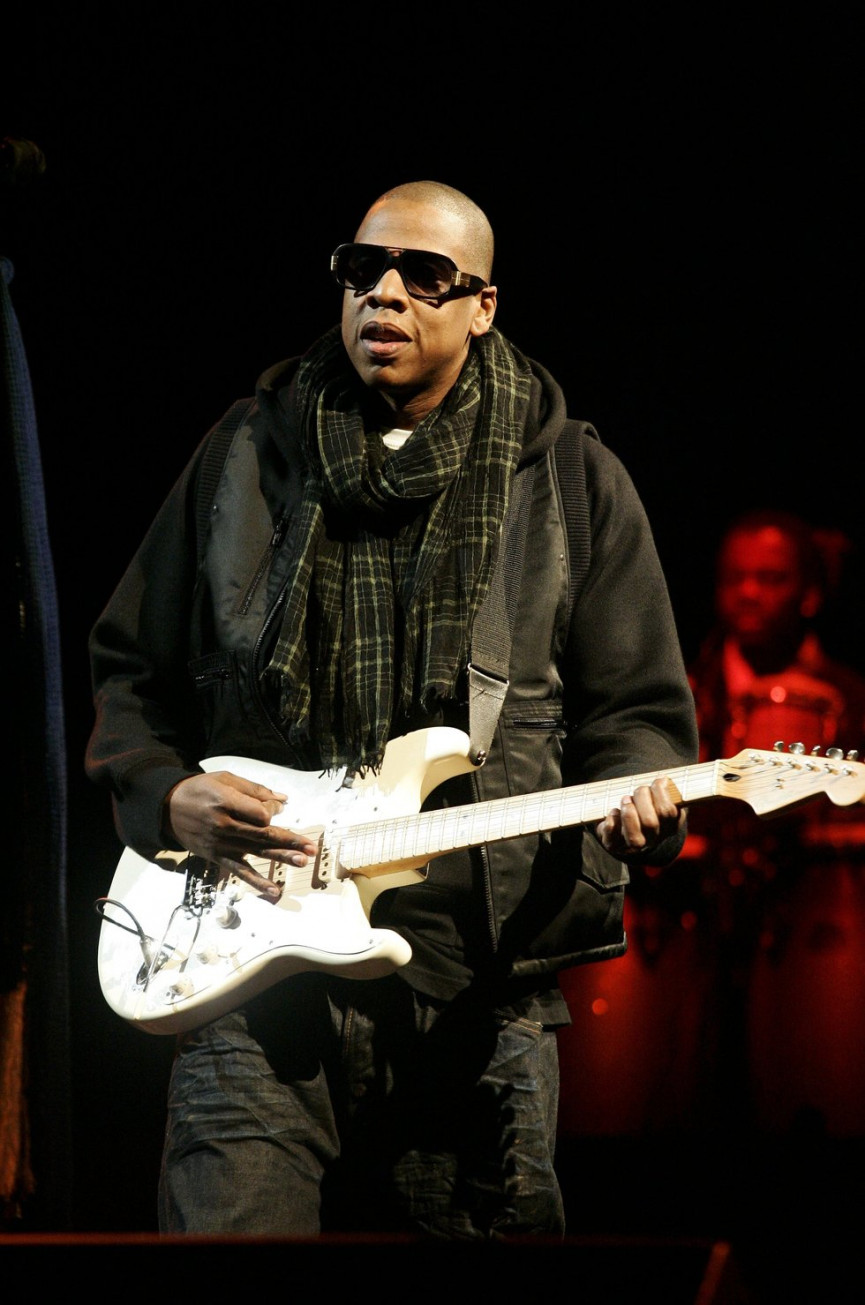 Jay-Z opens with Wonderwall (2008)
A colossal stink was kicked up when Jay-Z was booked for the 2008 festival and the big man's parody of Wonderwall was the perfect parry to Noel Gallagher's much-reported skepticism. Re-watch it here.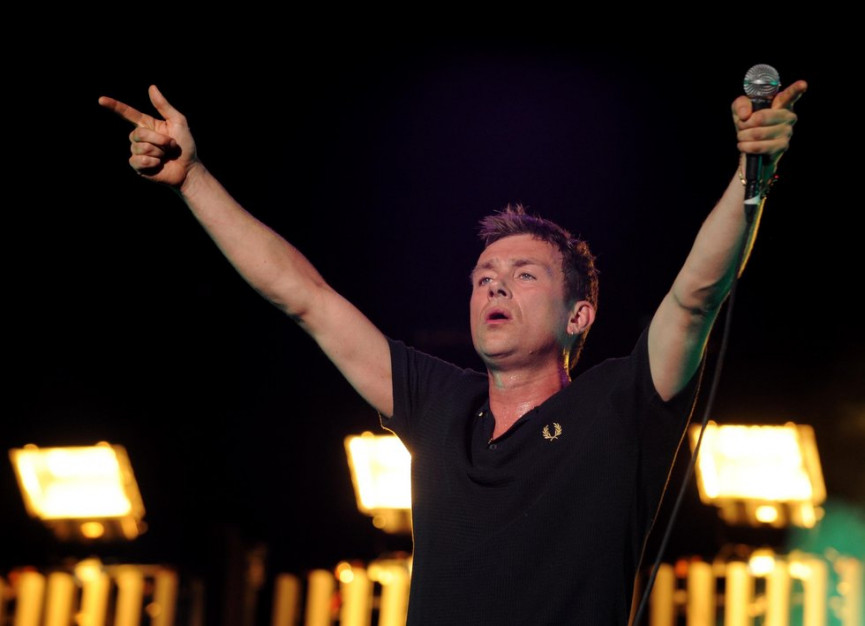 Blur reunion brings Damon to tears (2009)
The band were so excited about their closing set on the Pyramid Stage, they came on around seven minutes early. Their performance was utterly sensational with the crowd's recital of Tender nearly bringing Damon Albarn to tears (relive it here). The tears eventually did come from the lead singer during To The End (here).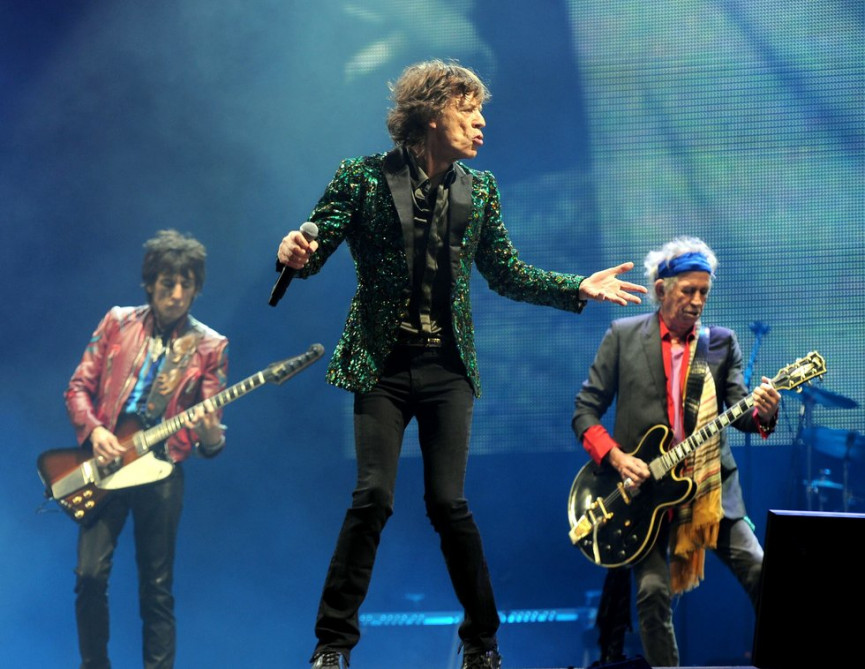 The Rolling Stones (2013)
Tens of thousands of fans cheered on the two-hour set that Michael Eavis called "the high spot of 43 years of Glastonbury." As they came off stage a glowing Eavis doted: "They finally did it, and it was fantastic. My God, did they deliver."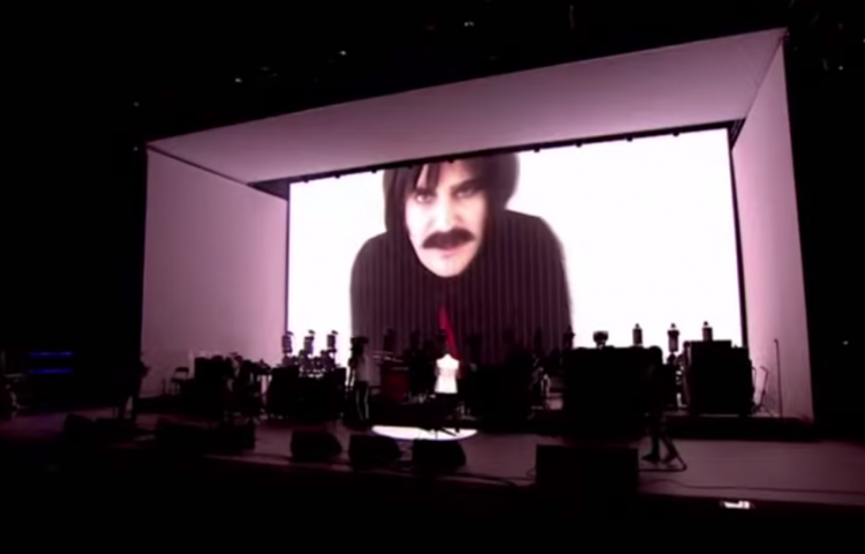 Vlad the Impaler (2014)
Noel Fielding prancing about with an over-sized bass after introducing himself onto the stage from a giant screen. Yep, that pretty much ticks every box. Extra points for Tom Meighan's tux and this Big Daddy chant before their track Eez-Eh.