ShortList is supported by you, our amazing readers. When you click through the links on our site and make a purchase we may earn a commission.
Learn more
The best rock songs of all time: amazing rock tracks
Fantastic rock songs that changed music forever.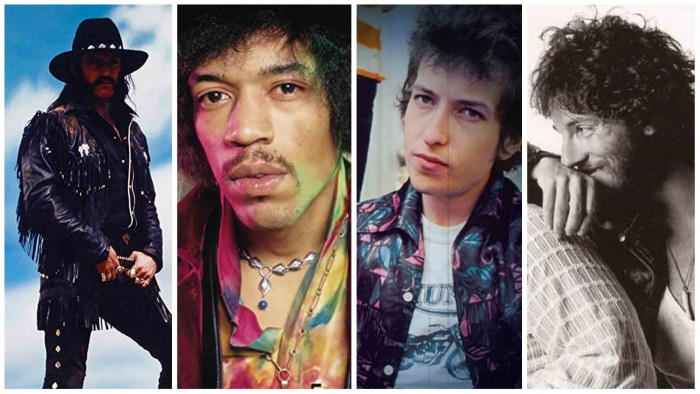 What makes the best rock song? Is it the vocal, the guitar, the noodling solo in the middle? Well, it's all and none of these as this list proves.
The greatest ever rock songs are the ones that capture a moment in time. Whether that be a moment of love, war, rawness, sex - in three minutes or more a great rock song can take those emotions and transcend them into something timeless, usually with an epic riff or two and the snarl of a vocal.
UPDATE: Due to a lot of requests, we have added five new tracks to our best rock songs guide. If you are a fan of Janis Joplin, Blue Oyster Cult, Don't Speak and others then give them all an upvote.
We have chosen 40 of the best rock songs ever made. There are more out there, many more, and if your top rock song isn't on the list then let us know in the comments below.
But, we hope that some of our choices remind you of the power of rock n' roll - one of the greatest music genres the world has ever known.
Best rock songs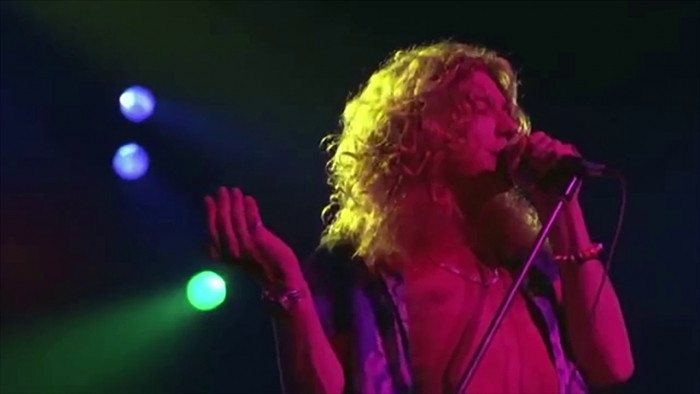 1

. Stairway to Heaven by Led Zeppelin
Stairway, denied. So goes the iconic scene in Wayne's World but, realistically, how can we ever deny one of the greatest songs ever made? From the arpeggio opening, the impenetrable lyrics and the sudden shift from acoustic to full-frontal rock guitar is sublime. The is an epic rock song that demands to be listened to in full, taking you on a sonic journey each and every time it's played.
Image Credit: Atlantic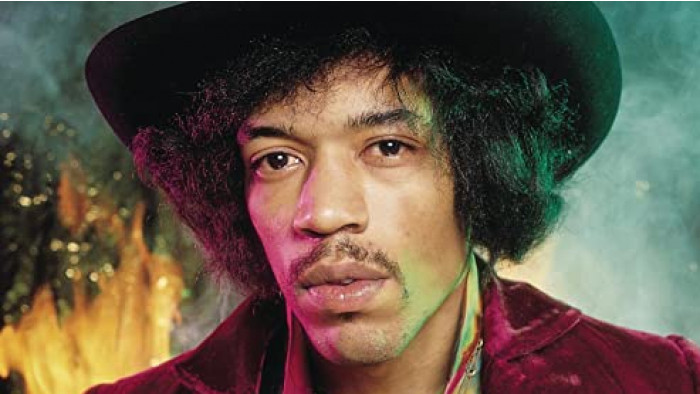 2

. Purple Haze by Jimi Hendrix
This 1967 track cemented Hendrix as one of the best guitar players of all time, the riff using his signature chord was a world away from the slower first single Hey Joe. Purple Haze is a love song of sorts, filled with (sometimes misheard) lyrics packed with provocative imagery. The guitar is backed by the blues rhythm of the rest of the Jimi Hendrix experience, creating a three-minute masterpiece.
Image Credit: Reprise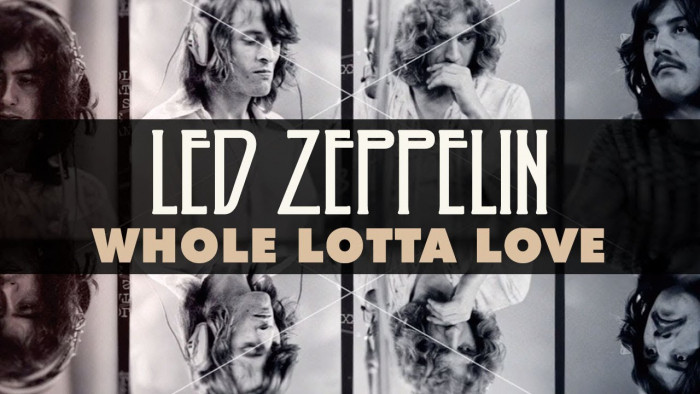 3

. Whole Lotta Love by Led Zeppelin
What an album opener A Whole Lotta Love is. A kick in the face that begins Led Zeppelin II, proving this was not a band suffering from second album syndrome but one striding into its prime. That chugging riff, those lyrics that reinterpret an old Muddy Waters song. The sheer ferocity of the track captures the fear and loathing that the world felt in 1969 - and some of us haven't let go of those emotions since.
Image Credit: Atlantic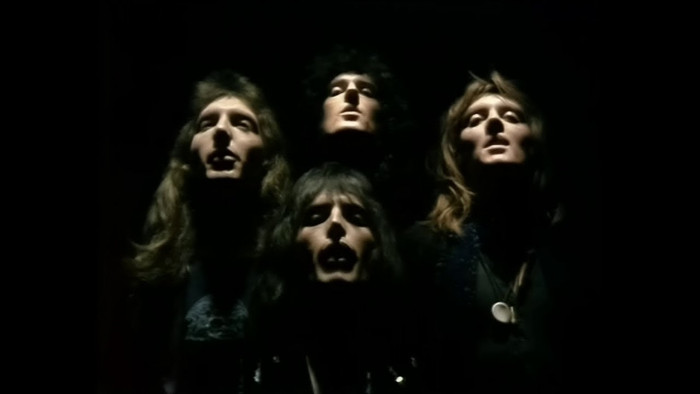 4

. Bohemian Rhapsody by Queen
There is a sense of ridiculousness to Bohemian Rhapsody but that's why we all love it. It's an overblown epic song which debuted to middling reviews in 1978. The reviews were mostly right. They said the lyrics aren't great (but everyone knows them), that it is a hodgepodge of ideas (but they brilliantly work as a whole) and it's a rule breaker (there's no chorus as such). But the whole bombastic nature of the thing just works.
Image Credit: EMI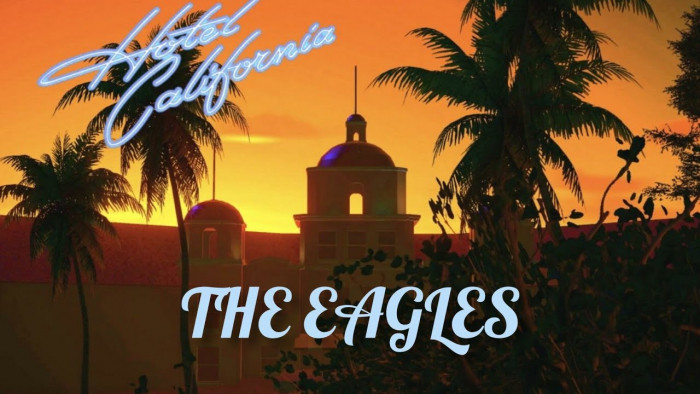 5

. Hotel California by Eagles
There's nowt more rock n' roll than singing about hedonism on a destructive scale and that's exactly what happens in Hotel California. The Eagles were not from California but it was the perfect backdrop for them to sing about the US in the 70s, a time "that could be heaven or could be hell". It's rock with a reggae rhythm, a song you can't dance to and has a long six-minute runtime. But it works beautifully and has, arguably, one of the greatest guitar solos of all time in it.
Image Credit: Asylum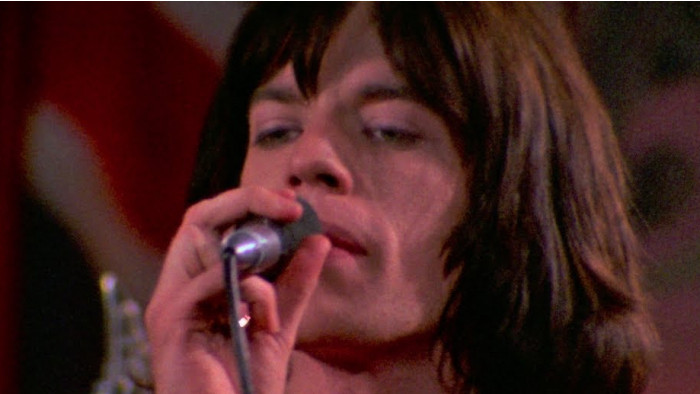 6

. Sympathy for the Devil by The Rolling Stones
The Jagger-Richards songwriting combo has never bettered Sympathy For The Devil. It's a timeless song that marries folk with samba, satanism with sex. Its suggestive lyrics proved controversial, marking the Stones as a band you wouldn't want your kids to be fans of, especially when the much cleaner cut Beatles were around. The Stones didn't quite understand the furore, given it was just one song of many classics the band made in that era.
Image Credit: Decca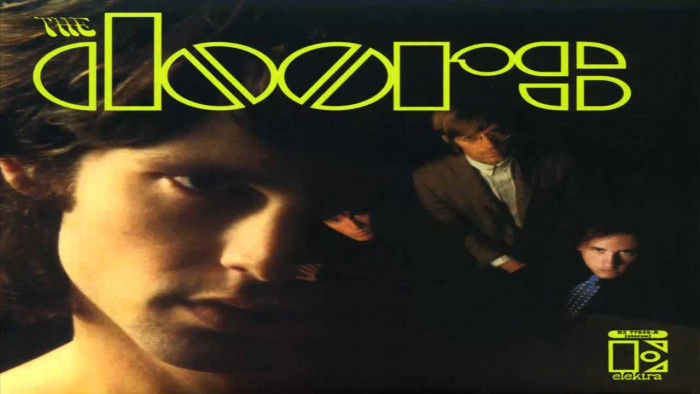 7

. Light My Fire by The Doors
Disregarded by many as a joke band, The Doors were anything but. They had one of the greatest frontmen of all time, backed by three musicians that were at the top of their game. For Light My Fire, keyboardist Ray Manzarek plays a blinder, ushering in the first organ solo of a rock song and is key to making this sprawling masterpiece work. Interestingly it was Robbie Krieger, the guitarist, who had written the song but the meat of the thing belonged to the rest of the group.
Image Credit: Elektra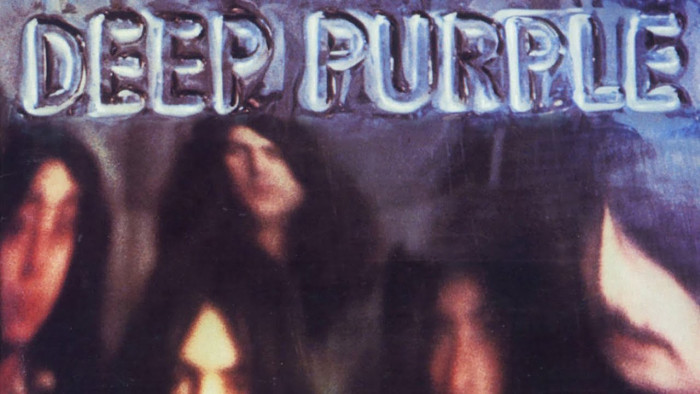 8

. Smoke on the Water by Deep Purple
Up there with the best guitar riffs of all time - thank you Richie Blackmore! - Smoke on the Water is a simple song that finds its origin in the band witnessing a fire at the Montreux Casino which was over the water from where they were recording their album Machine Head in Switzerland. It turned out the fire happened during a Frank Zappa concert and the rest is history.
Image Credit: Purple / Warner Bros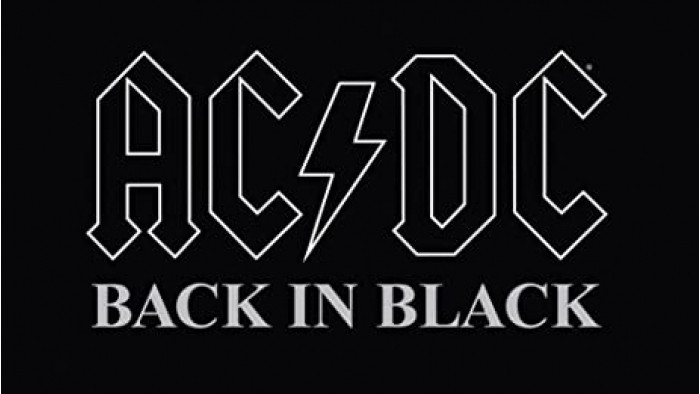 9

. Back in Black by AC/DC
After lead singer Bon Scott's death, it could have been all over for AC/DC but they found the perfect replacement in Brian Johnson and Back In Black was the album the band and new singer made together. The title song is ferocious, with one of the most recognizable rock riff ever. As tributes go, there is no better. The song. Yes, it's slower than you remember but it's got a sensational groove to it that you can't help but be entranced by.
Image Credit: Atlantic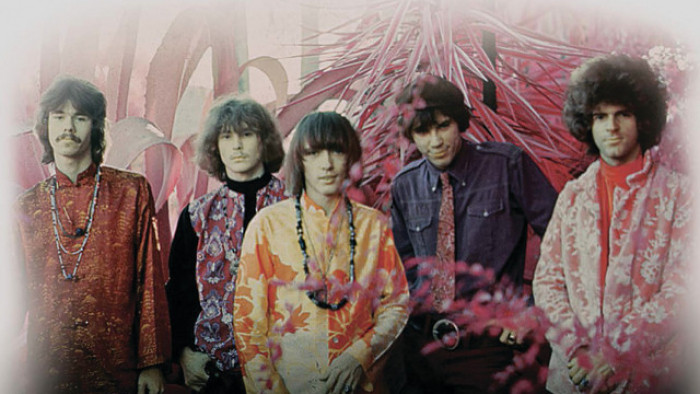 10

. Born to Be Wild by Steppenwolf
There is a good reason this is the soundtrack to Easy Rider, one of the greatest counterculture movies of the 60s, it's a song that both encapsulates that time and hints at the carnage that's about to come. With its heavy riff that sounds like the revving of motorbikes portrayed in the movie, it's an endlessly entertaining listen and the first song to use the phrase "heavy metal" - though this band wasn't really that, it's still fun to hear where the genre began.
Image Credit: RCA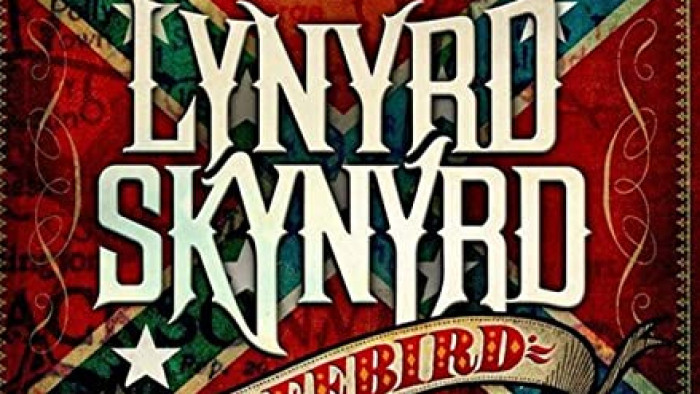 11

. Freebird by Lynyrd Skynyrd
The full nine minutes of Freebird are rarely played on the radio and it's a shame, as the beauty about this song is that, despite its long run time, it never feels bloated. Instead it sounds as fresh as the day it was made. As for what it means: well, it's means to be as free as a bird - sometimes, we shouldn't look so deep into the lyrics, when the sentiment is there for all to see.
Image Credit: MCA Records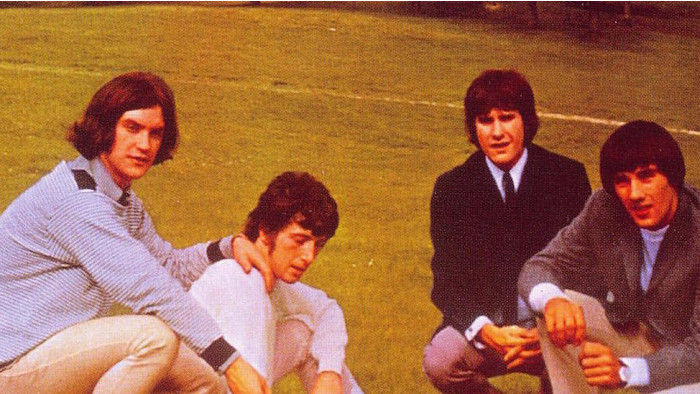 12

. You Really Got Me by The Kinks
The distorted, growling guitar riff set rock on a new path when You Really Got Me was released in '64. The sound was the spark that ignited the fire of punk and, in turn, heavy metal. It's a sound that was far different from anything else The Kinks had done before, and they nearly went with a more bluesy version but the harder song thankfully prevailed. The song got a new lease of life thanks to little known rock band Van Halen who covered it back in '78, unleashing the song for another legion of fans.
Image Credit: Reprise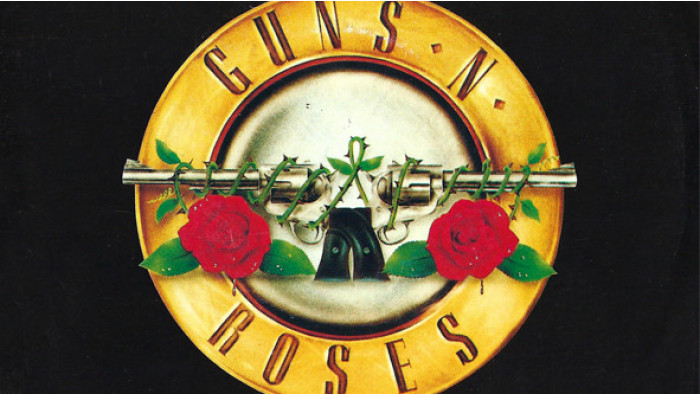 13

. Sweet Child o' Mine by Guns n' Roses
Slash's repeating riff is mesmerising and instantly recognisable in Sweet Child o' Mine - initially the guitarist wasn't a fan, though, he saw it merely as warm up notes to something more complex. It's as poppy as Guns n' Roses ever got but Axl Rose's snarling voice keeps it from being too friendly. Even though it's a love song, it's an unconventional one but one that caught the nation's hearts and propelled the band to superstardom.
Image Credit: Geffen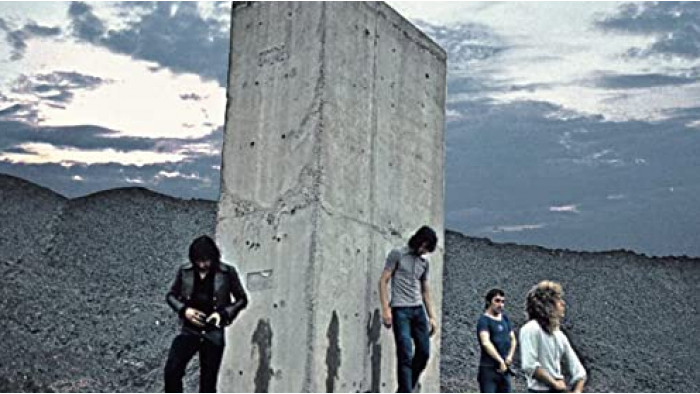 14

. Baba O'Riley by The Who
Intended to be part of a rock opera follow-up to Tommy, as were seven other songs that ended up on the Who's Next album, Baba O'Riley is an epic, psychedelic record that conjures up the young angst, thanks to its iconic Teenage Wasteland line. According to Townshend, though, this wasn't so much a rally about the dissolution of youth but the mess left after the 1969 Isle of Wight festival. The one time, then, that litter dropping is an acceptable thing.
Image Credit: Polydor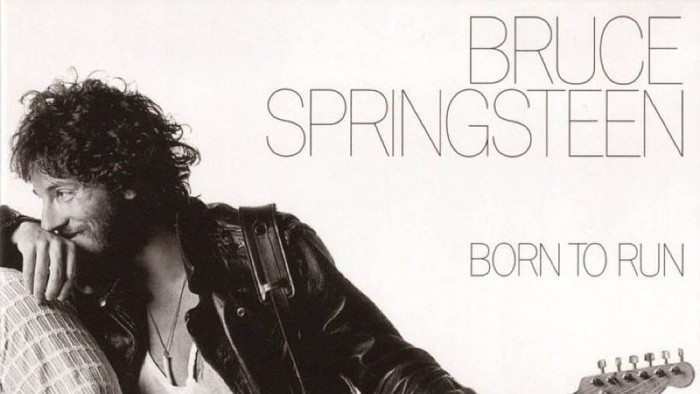 15

. Born To Run by Bruce Springsteen
Springsteen's blue collar rock has been copied by so many that there are always a handful of bands in the charts that are considered Springsteen like (Sam Fender, cough). But there is nothing like the original and Born To Run is his masterpiece. A sax-laden ode to the world of rock n' roll, of bikes and dreams, finding love and chasing the American Dream.
Image Credit: Columbia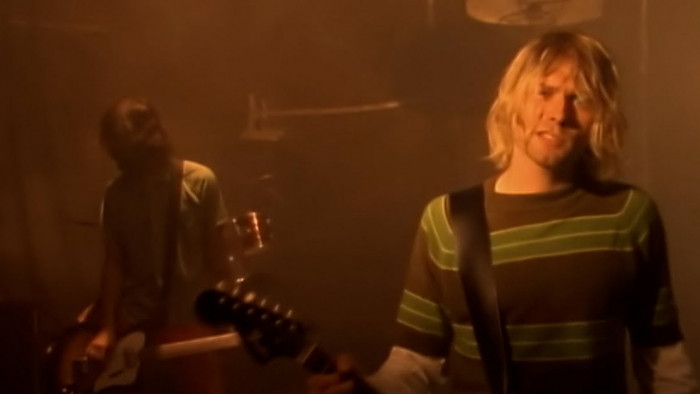 16

. Smells Like Teen Spirit by Nirvana
Kurt Cobain got the inspiration for the song's name after he saw some graffiti scrawled in a toilet. It may have referred to a deodorant brand at the time but for its fans the song more an anthem for the disenfranchised. Cobain wanted to emulate The Pixies' quiet-loud punk aesthetic for Smells Like Teen Spirit but by copying his favourite band he made an anthem far bigger than they ever managed, and one the band soon hated because of its sheer popularity. We still love it, though.
Image Credit: DGC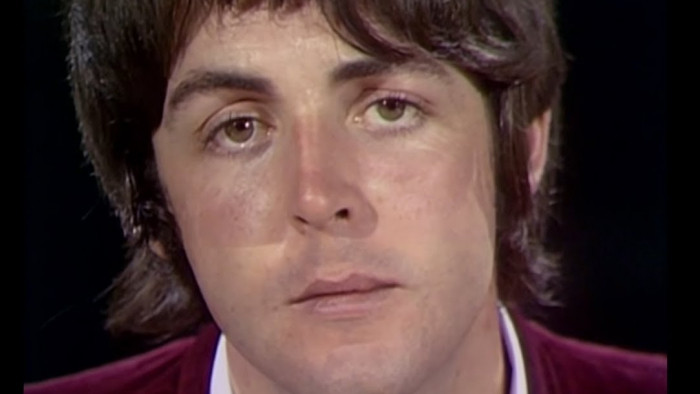 17

. Hey Jude by The Beatles
It's rare to think of a piano song as a rock song but the beauty of Hey Jude by The Beatles is that it matches the intimacy of the opening chords with a soaring Na Na Ns crescendo. The guitars that accompany it, just gets louder and louder the more you hear it creating absolute euphoria. An ode to Julian Lennon who was about five when his parents divorced, the song was all about telling him that things will be okay. And when we sing it in our homes, on the terraces, at the end of a night we can all feel that sentiment.
Image Credit: Apple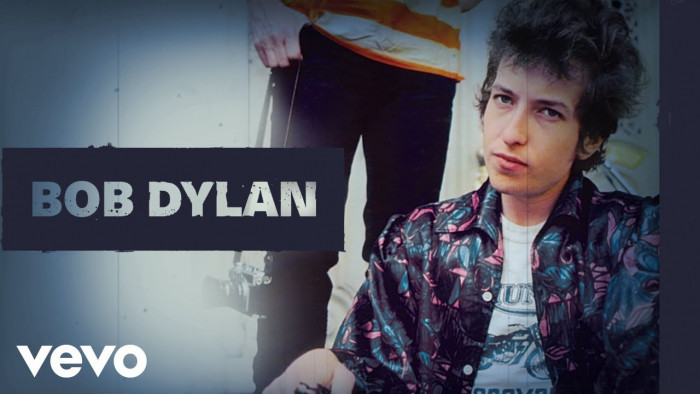 18

. Like A Rolling Stone by Bob Dylan
Bob Dylan has transformed himself throughout his career - currently he seems to be in jazz singer mode - but the most effective and shocking for him was when Like A Rolling Stone was released. The song allowed him to shrug off the folk veil, grab an electric guitar and rock out. It's a song about change and while some of his hardcore fans resented him for turning electric (Judas!) the rest of us loved the legendary singer-songwriter even more.
Image Credit: Columbia Records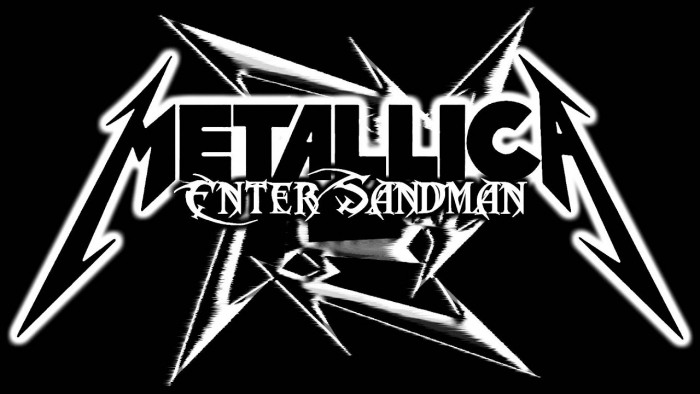 19

. Enter Sandman by Metallica
A whole flock of new fans have discovered Metallica - and Enter Sandman - through Stranger Things and we are so happy that another wave of folk can appreciate this hard rock masterpiece. From the build-up of the intro it grabs you and never lets you go. It's the perfect intro to Metallica and metal, too, a song packed with melody and stratospheric fret work. Interestingly, the riff came from Kirk Hammett listening to - and getting inspiration from - Soundgarden, one of the Seattle bands that were ushering the new grunge era for rock music at the time the song was released. Metallica proved, though, there was still life in the old metal-heads.
Image Credit: Elektra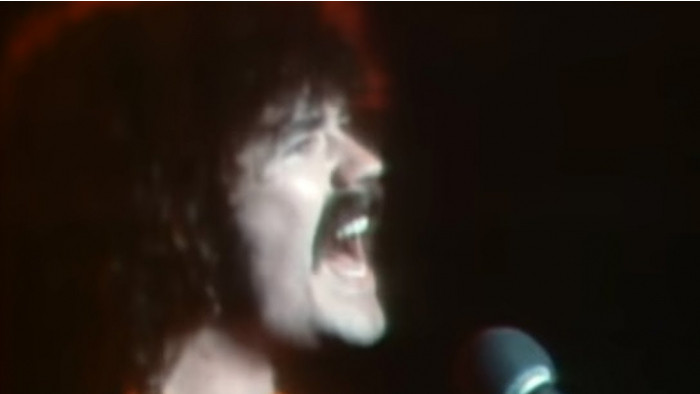 20

. More Than A Feeling by Boston
Sometimes songs are just too well known for us to remember just how good they were when you first heard them. That's exactly what More Than A Feeling is: a song that's seemingly been around forever, one of those tracks you can't help but get the air guitar out and sing along too. Repeat after us: "More than a feeling!"
Image Credit: Epic Records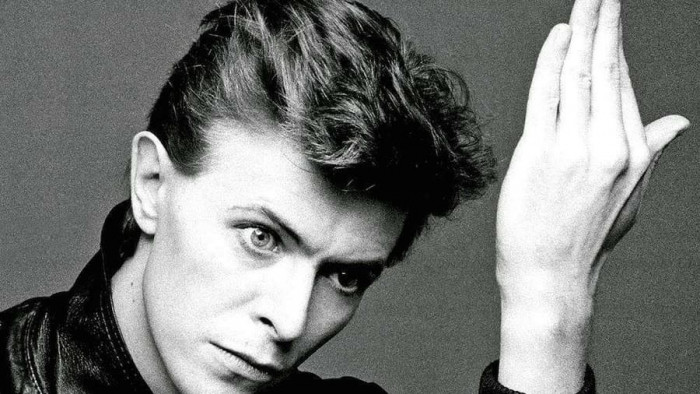 21

. Heroes by David Bowie
One of the reasons Heroes is such a rock classic isn't because of David Bowie - sorry! - but the fact they got King Crimson guitarist Robert Fripp in to play the iconic solos that sew the thing together. It's a guitar masterclass that blends perfectly with Bowie's voice which goes through all the emotions. Starting out as a whisper and concluding with a heartbreaking plea that we can all be heroes for ever and ever.
Image Credit: RCA Records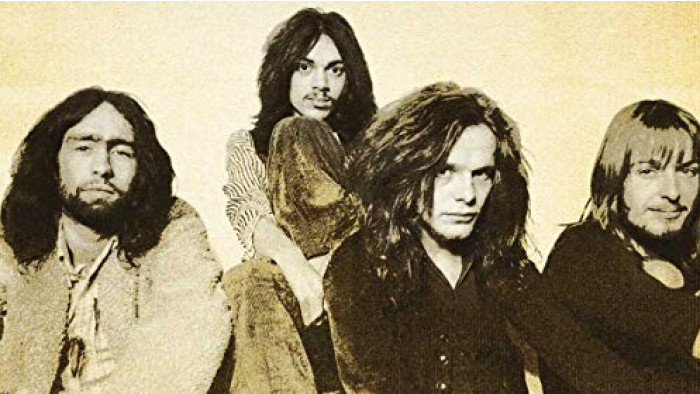 22

. All Right Now by Free
If you were to only hear All Right Now by Free, then you would not put them as a band from Durham (not that there's anything wrong with Durham, mind). The sound of the track is pure American rock n' roll, sung by one of the greatest voices of all time, Paul Rodgers. The song has its beginnings in a phrase Andy Fraser would mutter when their early gigs just didn't have the spark the band wanted. When they first debuted the song, it got such a rapturous reception the band played it again straight after. Then it was gilded by the rock gods when played at Isle of Wight Festival in 1970. It ended up being a one-hit wonder, but what a wonderful hit.
Image Credit: Island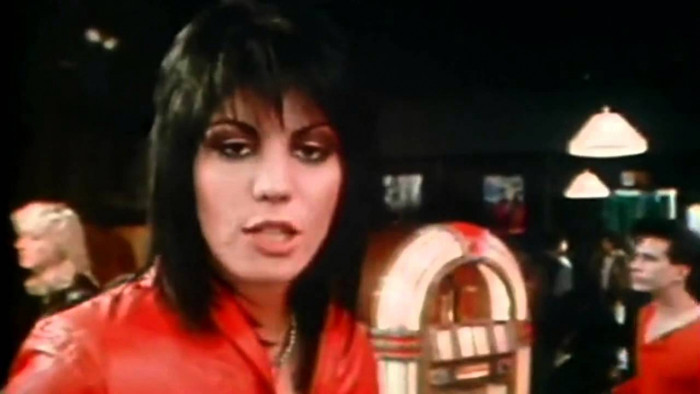 23

. I Love Rock 'n' Roll by Joan Jett & the Blackhearts
One of the greatest front women of all time, Joan Jett's ode to the music genre we all know and love was originally a song by British group The Arrows but it's the Jett version that we all remember. Originally the song had a bit more bite, as Jett had recorded it with a bunch of The Sex Pistols but the slightly toned down version with The Blackhearts sounds perfect to us.
Image Credit: RAK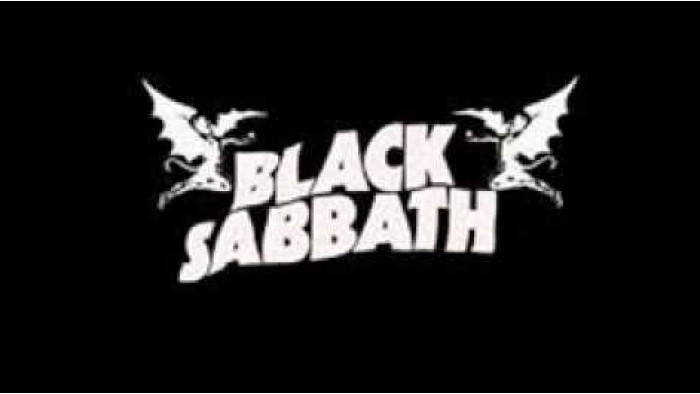 24

. Iron Man by Black Sabbath
No connection to the Marvel superhero - but subsequently adopted for the movie - Black Sabbath's heavy metal masterpiece is literally about heavy metal or an "iron bloke" as Ozzy Osbourne called him when he heard the song's riff for the first time. Add to the crunching guitars Osbourne's distorted vocal and what you have is a rock masterpiece.
Image Credit: Warner Bros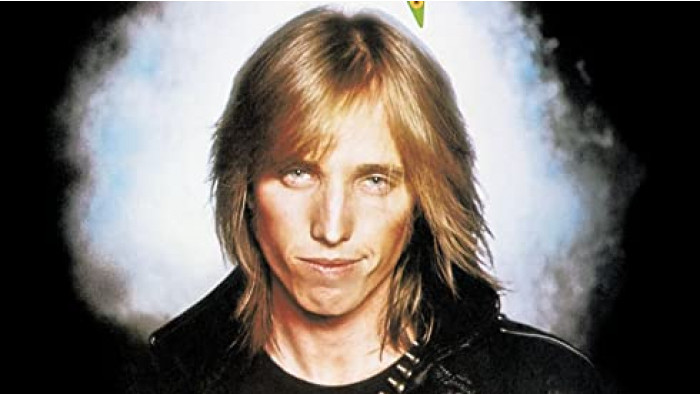 25

. American Girl by Tom Petty & the Heartbreakers
It wasn't a hit for the band but American Girl has grown in stature, becoming not just Tom Petty & The Heartbreakers best song but one of the best rock songs of all time. Shamelessly stolen by The Strokes for their hit Last Nite, the chugging guitar riff and lyrics about a doomed girl who is striving for something bigger. It's an American song through and through that was recorded on… the fourth of July.
Image Credit: Shelter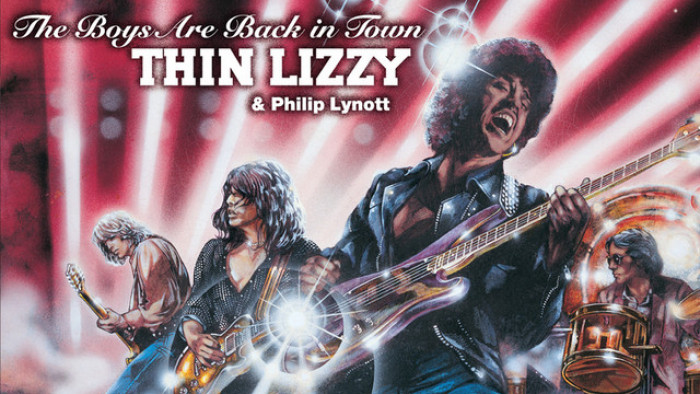 26

. The Boys Are Back in Town by Thin Lizzy
Originally called GI Joe and rejected by the band when they were choosing their tracklist for the Jailbreak album, a couple of Kentucky DJs picked up the song and would play it on repeat. This got the rest of America listening and the rest is history. From the metal-like opening riff to the duelling guitar solos, this one is a fun, uplifting classic.
Image Credit: Vertigo / Warner Bros For a band that's known primarily for the soaring, intricate guitar noodling of its guitarist and lead songwriter Eddie Van Halen, it's a little strange that their biggest song ended up being a synth masterpiece. But that's the brilliance of Jump, with its keyboard hook it's an absolute joy of a song. Do a little digging, though, and it's a song born out of darkness. The lyric was inspired by a suicide jumper that was in the news the night before, which brings a touch of morbidity to the lines "Ah, might as well jump", "Go ahead and jump".
Although Van Halen was warned against trying a new instrument, by his bandmates who thought he was stretching himself thin, we're glad he did pick up the keyboard as this is one of the best songs never to reach the top spot. It was kept off number 1 by Thriller which had a cracking guitar solo by… Eddie Van Halen.
Image Credit: Warner Bros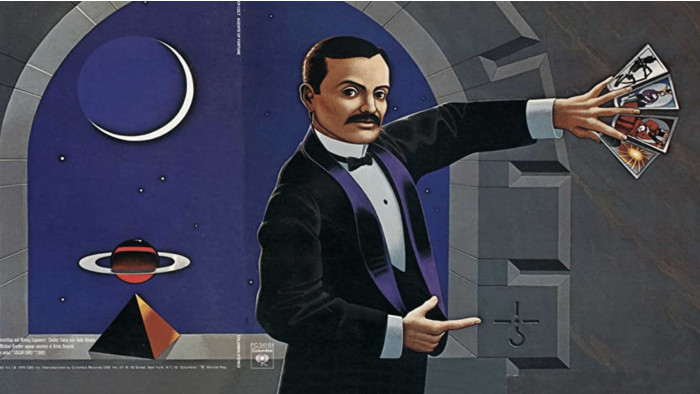 28

. (Don't Fear) the Reaper by Blue Oyster Cult
This iconic track is on Blue Oyster Cult's 1976 album, Agents of Fortune. It's one of those songs we bet many people know without even realising who sings it. When in fact, it's both written and sung by the band's lead guitarist Donald "Buck Dharma" Roeser. Pay attention to the lyrics, and you'll realise this is quite an intense song, all about eternal love, the inevitability of death, and how it's foolish not to think about it. The song was the band's best chart success and is now on Rolling Stone's list of the top 500 songs of all time. More importantly: it's now on ShortList's Best Rock Songs list.
Image Credit: Columbia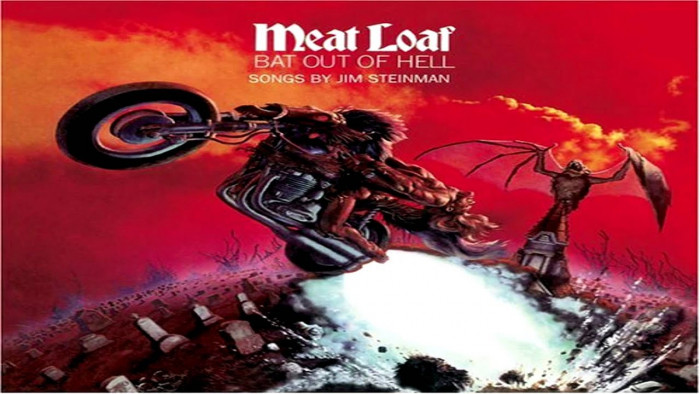 29

. Bat Out Of Hell by Meatloaf
The king of rock operas, Bat Out Of Hell perfectly showcases the presence and talent Meatloaf has as a singer. He's over the top, unconventional but knows just how to write a perfect rock song. No matter where your rock allegiances lie, there is something for you in this song. Soft rock, full-on guitars, weird lyrics… it's ridiculous and that's just what makes it brilliant.
Image Credit: Epic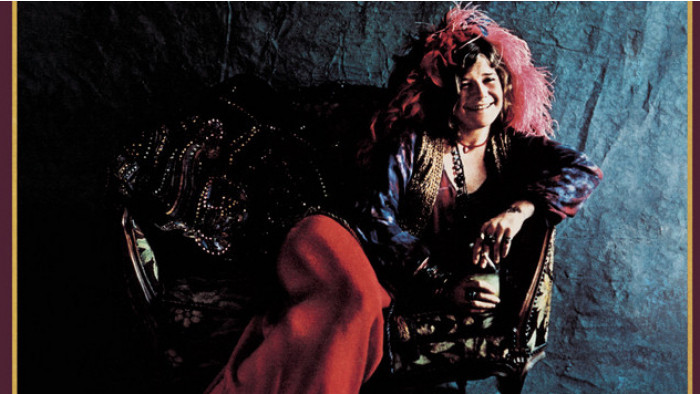 30

. Me & Bobby McGee by Janis Joplin
Many people know 'Me & Bobby McGee' as a Janis Joplin song. It was released posthumously after her death and topped the US charts in 1971. However, it was written by American singer-songwriter Kris Kristofferson, and Roger Miller initially performed it. Gordon Lightfoot and Jerry Lee Lewis also released versions of the song at a similar time. As for the track, it's a story of two drifters, the narrator and Bobby McGee. They hitch a ride to California and then part ways.
Image Credit: Columbia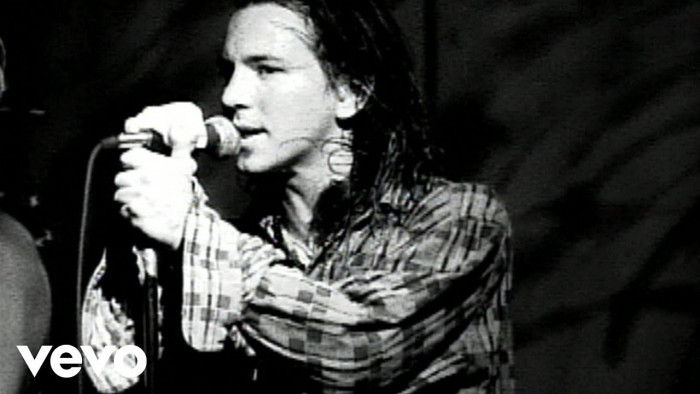 Alive was the first song Pearl Jam ever created together - talk about hitting the ground running. Its dark lyrics are sometimes misconstrued as hope, but this is a song about a son finding out his dad isn't his biological father. If that isn't devastating enough, because of his resemblance to his never-met father his mum gets uncomfortably close to him. Sheesh. Still, everything about this track is golden, from the deceptively simple opening riff to Eddie Veder's voice - still one of the very best rock voices around.
Image Credit: Epic 32

. Heart of Glass by Blondie
Heart of Glass was written by Blondie's singer Debbie Harry and guitarist Chris Stein. It featured on the band's third studio album, Parallel Lines, which came out in 1978 and reached number one in several countries, including the US and the UK. Sure, it might be considered a dance track by some, but it felt deserving of our rock song list when you consider the band's popularity and legacy - where they successfully transitioned from the chaotic punk scene of the '70s to pop in the '80s. The chaos was still there but behind it were wonderful bouncy songs like this one.
Image Credit: Chrysalis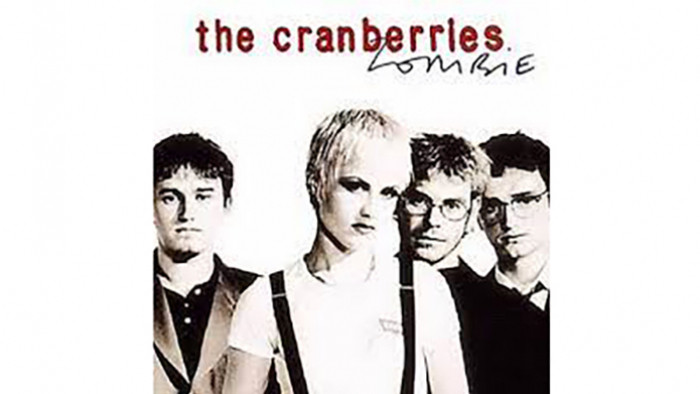 33

. Zombie by The Cranberries
Zombie is an incredibly moving protest song from the Irish band The Cranberries. It was written by the band's lead singer Dolores O'Riordan in memory of Johnathan Ball and Tim Parry, two children who died in the 1993 Warrington bombings. The track was released in 1994 and was the lead single from the band's second studio album, No Need to Argue. It reached No. 1 in the charts in many countries and hit the top of the US Billboard Modern Rock Tracks chart. The Cranberries re-released the song in 2017 as an acoustic, stripped-back version on their Something Else album. Since the death of O'Riordan in 201, the song has taken on an added poignancy.
Image Credit: Island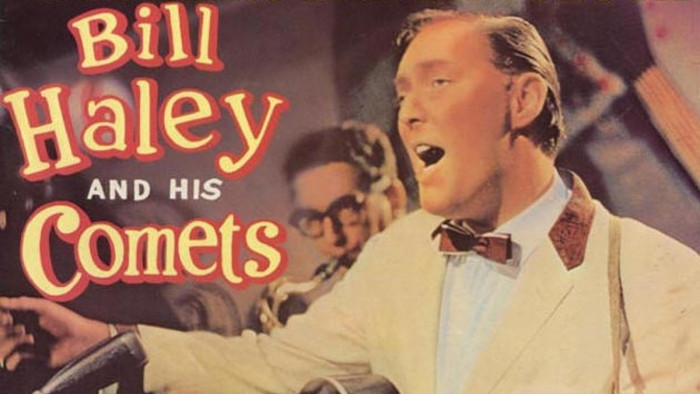 34

. Rock Around The Clock by Bill Haley & His Comets
We couldn't have a best rock songs list without the song that put rock n' roll on the map. Bill Haley & His Comets influenced a whole host of musicians to stop playing safe with their instruments and, in turn, got the kids dancing with each other closer than they ever had before. Listen to it now and it's still as catchy as hell, with one hell of a guitar solo.
Image Credit: Decca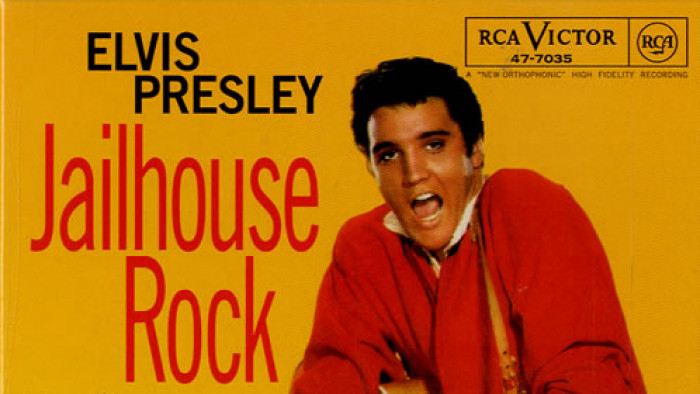 35

. Jailhouse Rock by Elvis Presley
A two-chord rock song by Elvis which paved the way for a harder sound in rock music. Given this one came out in 1957, the crunch of the riff is pure hard rock - Motley Crue knew this and used to play a rendition of the song in their sets. The intro may only be six seconds long but the two chord strum and snare drum kick is still one of the most memorable moments in music.
Image Credit: RCA Victor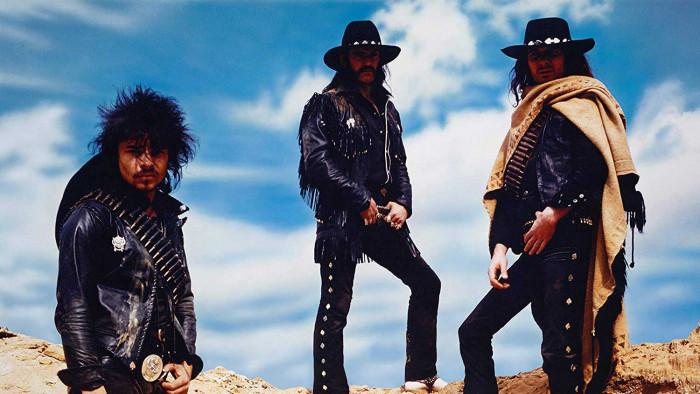 36

. Ace of Spades by Motörhead
Motörhead aren't mucking around with Ace of Spades. The band zip through the song at speed, with distorted guitars and Lemmy's gruff voice spitting out the lyrics as they go. It's like they have to be somewhere so they just want to get the song done and on to something else. Yes, it's simple but boy does it linger. You can't help but sing along when you hear it. Ace of spades is rock with a punk spine, a riotous dose of speedy rock that gets the heart pumping.
Image Credit: Bronze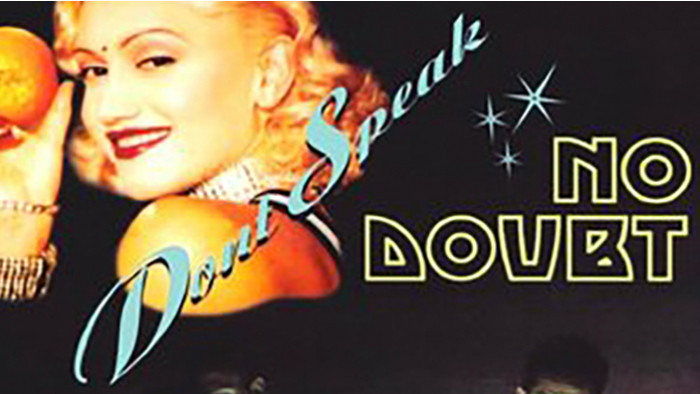 37

. Don't Speak by No Doubt
Don't Speak is one of the most popular, iconic songs of the '90s. It first appeared on No Doubt's third album, Tragic Kingdom. It's a phenomenal track, from the slow and melodic opening intro to the mighty rock chorus, and Gwen Stefani's voice is superb throughout. It was initially written by Gwen Stefani and her brother Eric Stefani as a love song, but it morphed into a breakup song when Stefani and her bandmate Tony Kanal split after he ended their seven-year relationship. The song topped the charts worldwide, becoming the band's most successful international single.
Image Credit: Interscope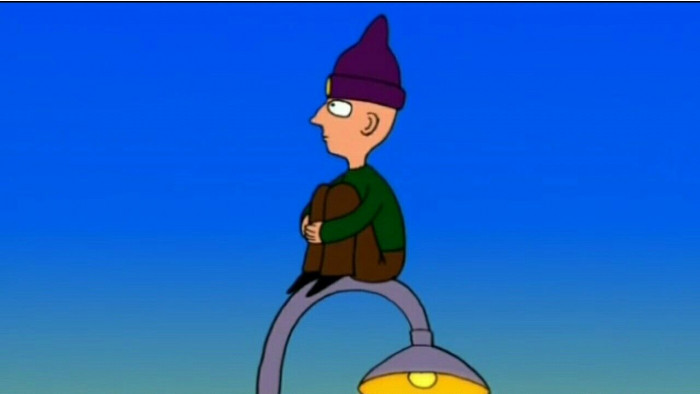 38

. Paranoid Android by Radiohead
Billed as Radiohead's Bohemian Rhapsody, there is an epicness to Paranoid Android that mashes together a number of different styles to create an uneasy anthem for the alienated. The lyrics see Thom at his most frustrated. Apparent digs at radio execs and liggers, the obscure references to unborn chicken voices, Gucci little piggies and the panic, the vomit paints an ugly picture of the world. The song itself is one of soaring beauty, though.
Image Credit: Parlaphone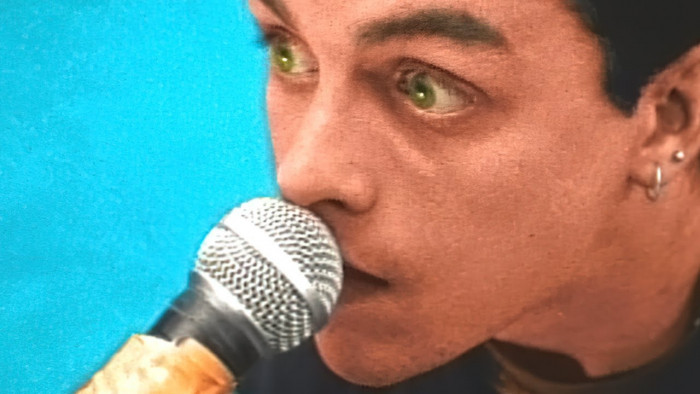 39

. Basket Case by Green Day
Basket Case is the perfect three-minute rock song. Punk fused with pop it mixes a catchy riff with Billie Armstrong's fast, furious singing. He was just 22 when he wrote Basket Case, a song that stalled when Green Day first released it. But once MTV showed the fantastic music video, which played on the title of the track, the song burrowed into the minds of anarchic teenagers the world over. The next time they played the song live, Armstrong didn't need to sing - the raucous crowds just took over.
Image Credit: Reprise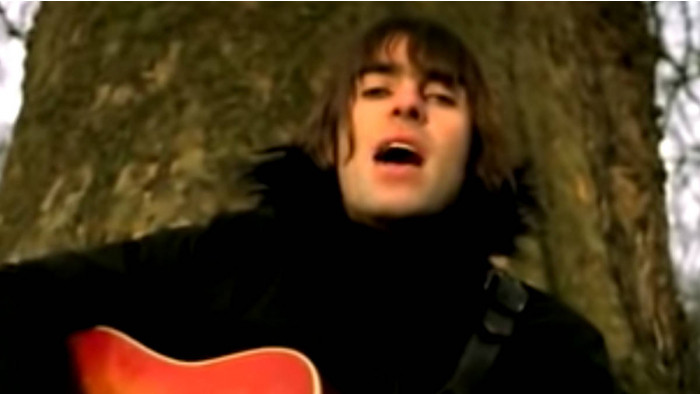 40

. Live Forever by Oasis
Oasis had the swagger of one of the greatest bands around but it didn't always have the songs to match. Live Forever, though, is a classic. From the drum heavy opening which segues beautifully into Liam's famous "Maybe" growl, the song is an anthem to - and of - the '90s, a song about not caring about the now but having a good time, finding time to love each other and striving for a better life. Written by Noel Gallagher when he was a roadie for another band, The Inspiral Carpets, at the time it's clear he knew he was destined for better things - and he was, to write songs that would live forever.
Image Credit: Creation
These are the best rock albums of all time.
Related Reviews and Shortlists