Nine years' work, 31 tracks, some ridiculously luxe casing and just one copy, Wu-Tang Clan's long awaited Once Upon a Time in Shaolin might just be the most extravagant album release of all time.
And we might never get to listen to it either, as that sole copy has just been snapped up for "millions" by a private US collector, who will get to hear the tracks now but doesn't have the right to release it for another 88 years.
And while this one big sale won't exactly cure the steep decline of physical sales, it is comforting to know that artists are seemingly responding to the digital age by getting creative and exclusive with their releases, rustling up all manner of crazy limited edition oddities. 
Here's a list of 20 releases where "novelty" was the watchword...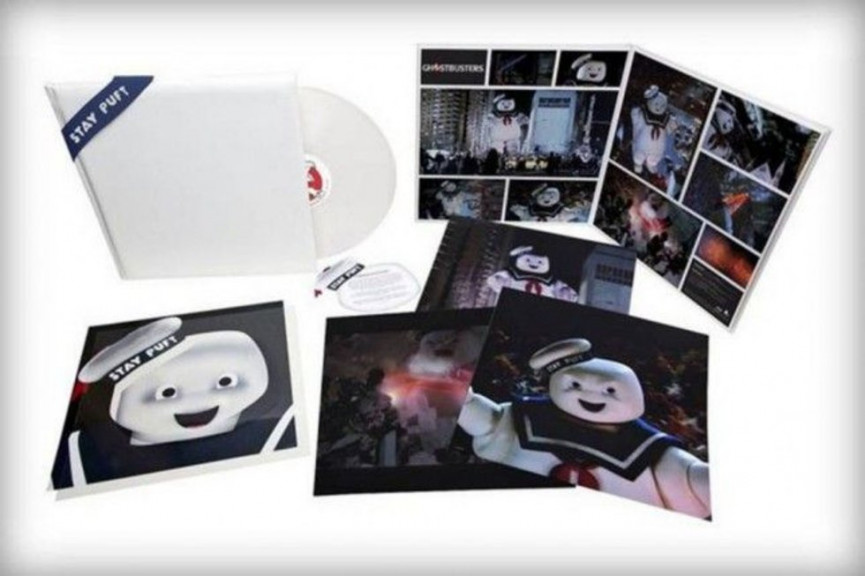 1
Artist: Various
Release: Ghostbusters OST
Year: 2014
Format: Marshmallow-scented vinyl
Last year it was announced that the Ghostbusters soundtrack would be re-released on scented vinyl. Marshmallow-scented vinyl, to be precise, in honour of the 'busters Stay Puft aggressor. Next up we're hoping for scented soundtracks of Forrest Flump and the Jack Black/Gwyneth Paltrow classic Mallow Hal...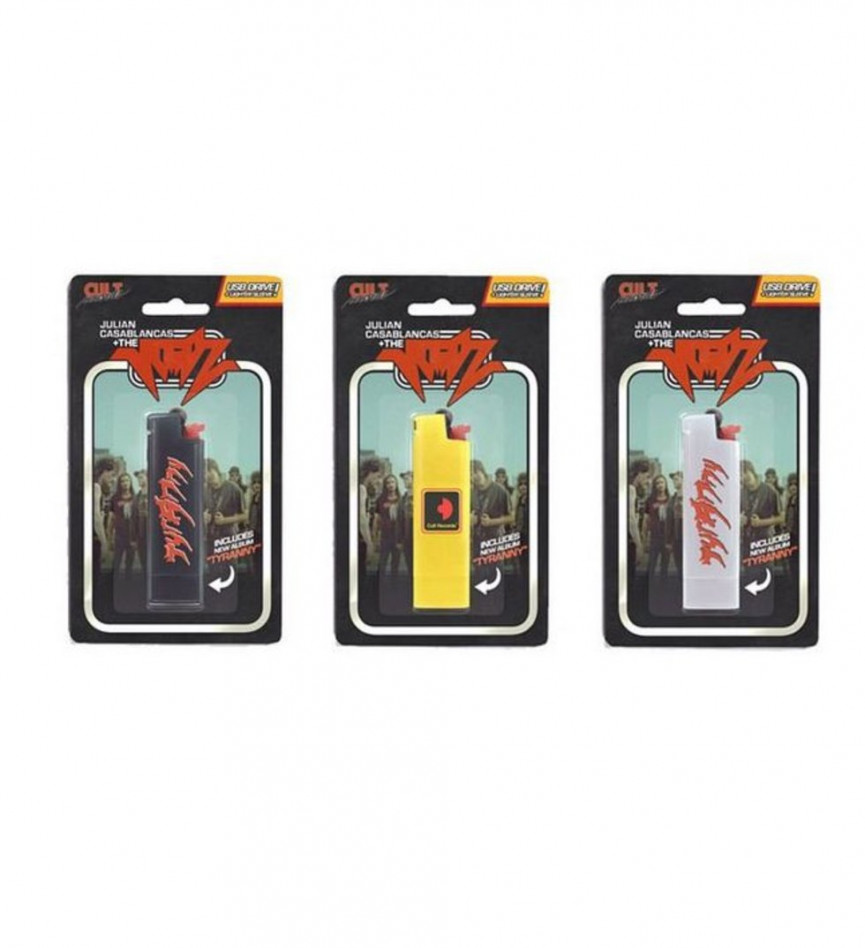 2
Artist: Julian Casablancas + The Voidz
Release: Tyranny album
Year: 2014
Format: Lighter "sleeve" USB
Julian Casablancas is as punk as they come. So punk, in fact, that his debut album with The Voidz, Tyranny, came available as a lighter. Whilst the combustible bits are not actually included (presumably to make them safe for postage), for $22 (£13) you can buy a new skin for your Bic lighter that includes a copy of the record on USB.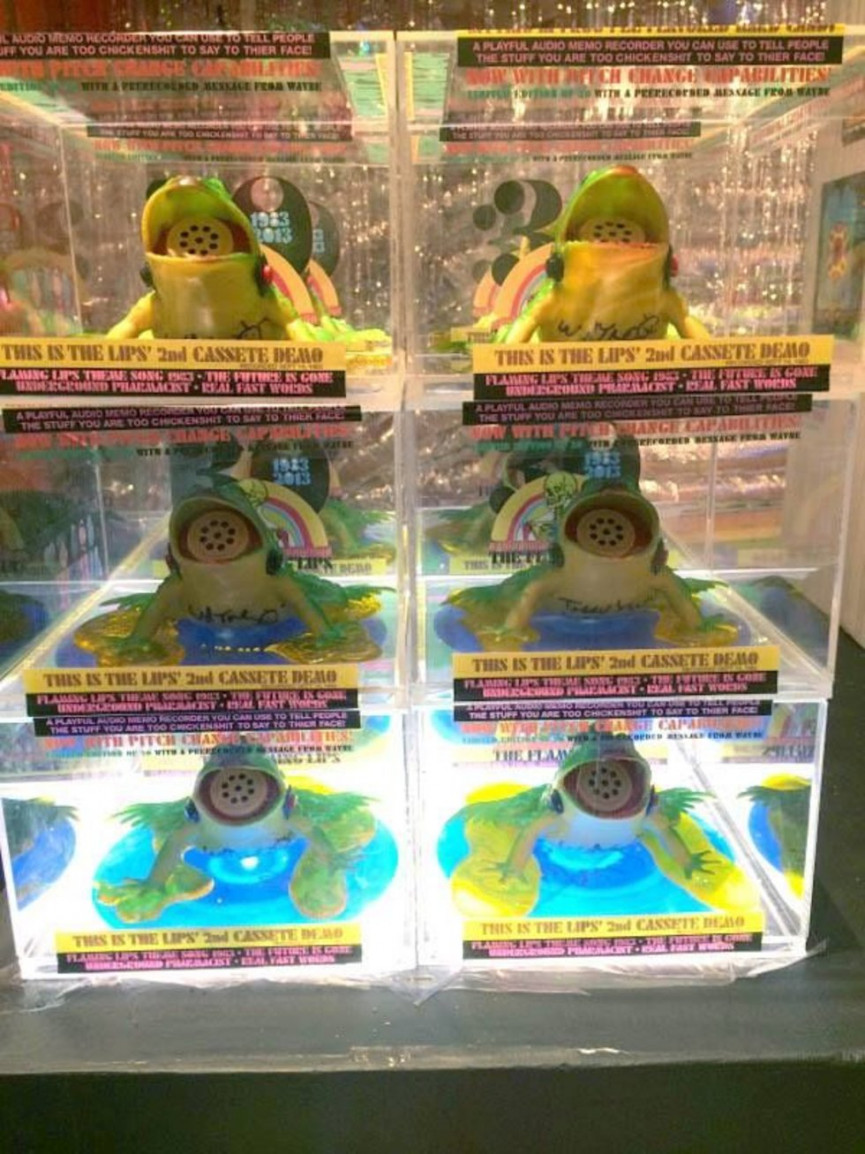 3
Artist: The Flaming Lips
Release:F*ck You Frog
Year: 2013
Format: A toy frog
It's hard to know which novelty Flaming Lips release to pick. Wayne Coyne's band of weirdos have put out 12" vinyls full of their own (and others') blood, as well as full-size skulls made of chocolate containing brain fluid-flavoured candy. Next to those, releasing their second-ever cassette demo via the medium of a toy frog seems almost dull.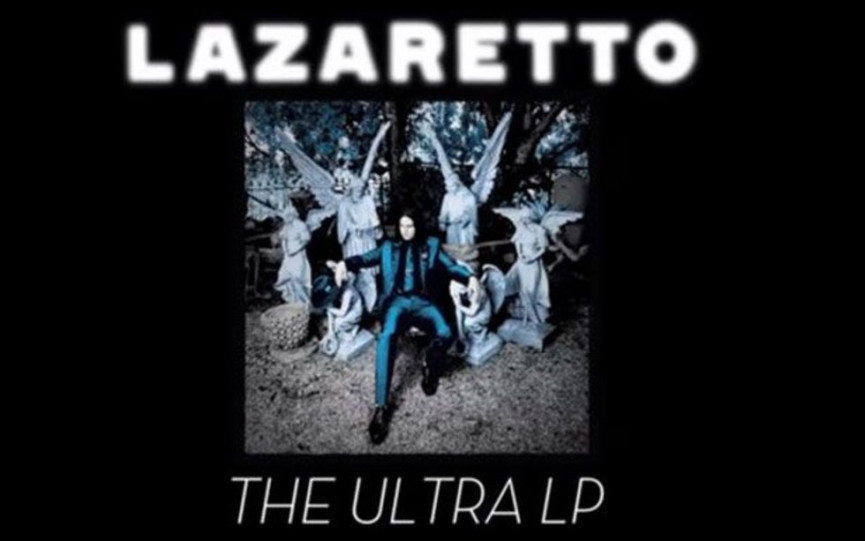 4
Artist: Jack White
Release:Lazaretto, the Ultra LP
Year: 2014
Format: Special edition vinyl
Jack White's Third Man Records have been responsible for many vinyl curios in recent years. This special edition version of his last big LP was stuffed with extras - side A plays from the inside out, there are secret tracks hidden beneath the label in the centre of the record and, depending on where you drop the needle, you'll either get an electric or an acoustic intro to Just One Drink.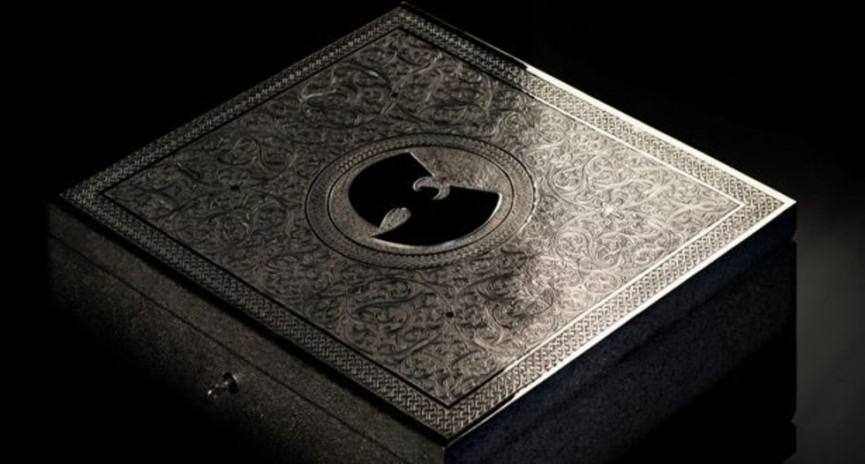 5
Artist: Wu-Tang Clan
Release: The Wu - Once Upon A Time In Shaolin
Year: 2014
Format: Speaker/Single-copy CDR/Ornate hand-sculpted silver box
Where better to start? Wu-Tang Clan recorded only one copy of ...Shaolin, which comes in a box made of actual silver. The band took the album (singular) on a "tour" of museums last year and now one rather rich person has it all to themselves. Their next record will be mildly more tangible. Titled A Better Tomorrow, it's set for release on a limited run of 3,000 wearable speakers, priced $79.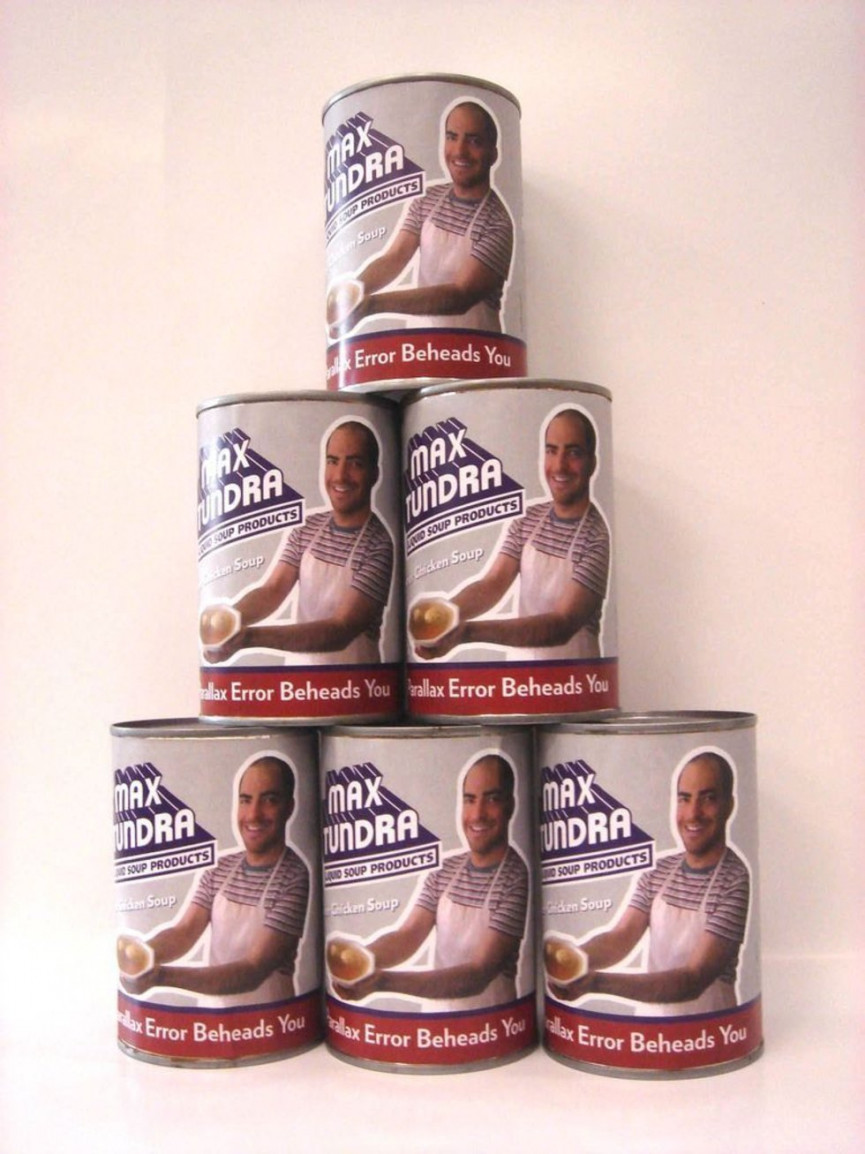 6
Artist: Max Tundra
Release:Parallax Error Beheads You
Year: 2008
Format: A soup can
Max Tundra - aka electronic musician Ben Jacobs - released his 2008 album Parallax Error Beheads You via soup cans. As well as containing some delicious Kosher Chicken Soup, the cans also bore a download code on their labels. An entirely new way to consume digital music.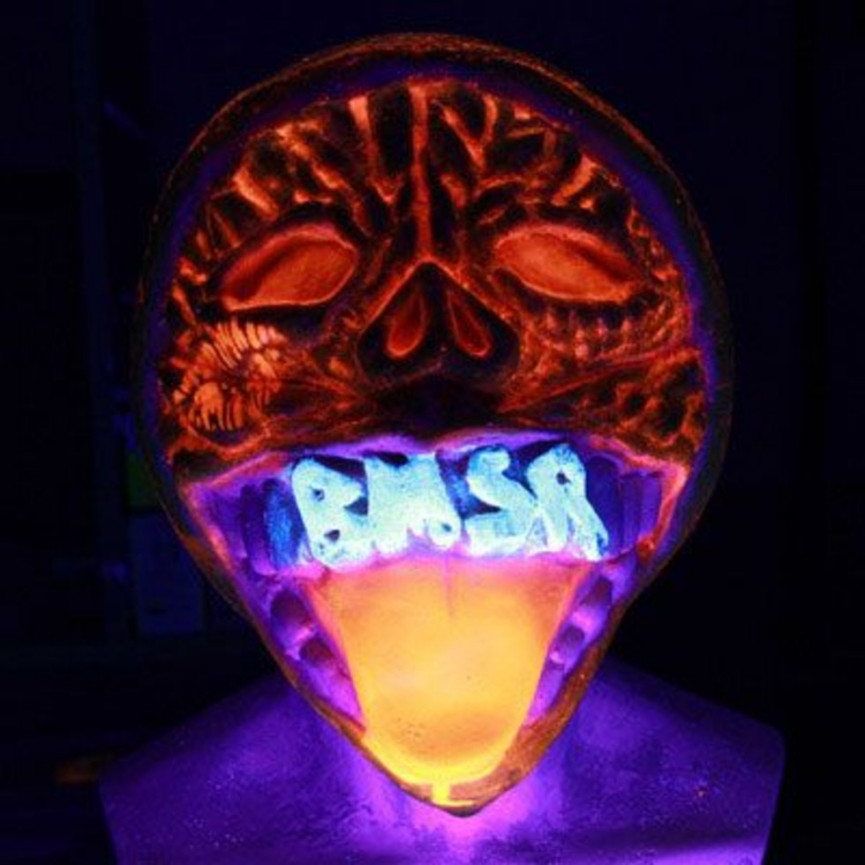 7
Artist: Black Moth Super Rainbow
Release: Cobra Juicy album
Year: 2012
Format: Latex mask-housed USB
Pennsylvanian nutjobs Black Moth Super Rainbow funded their fifth album, Cobra Juicy, via Kickstarter. Fans were offered the chance to own a glow-in-the-dark latex mask containing a copy of the record on a USB, hidden inside a tooth. The band raised over $100,000.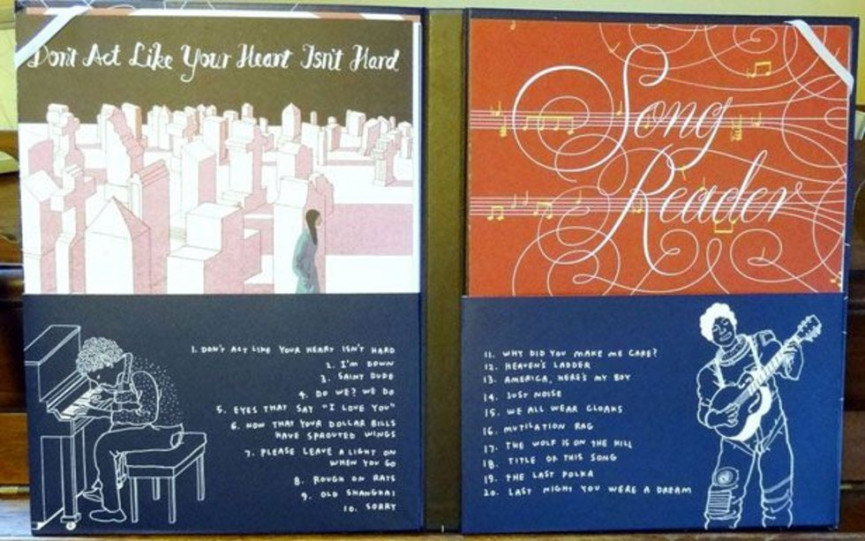 8
Artist: Beck
Release: Song Reader album
Year: 2012
Format: Sheet music
Beck Hansen originally released Song Reader in December 2012 as a book of sheet music. However, a recorded version, with all 20 songs performed by various artists including the man himself, was released earlier this year.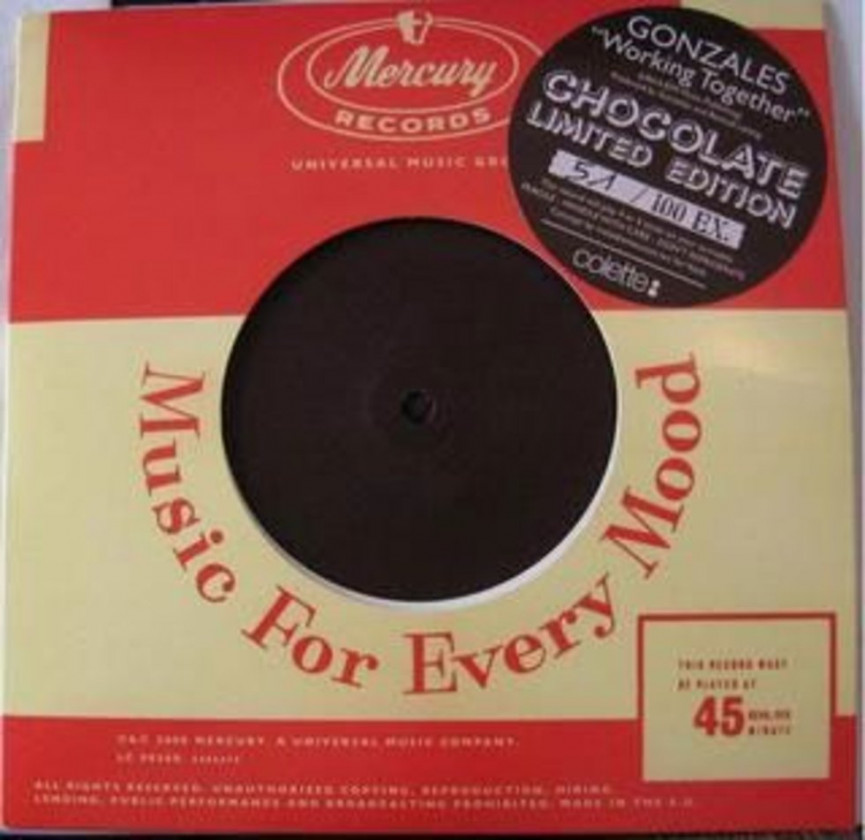 9
Artist: Chilly Gonzales
Release:Working Together 7"
Year: 2008
Format: Chocolate
In 2008, Chilly Gonzales had a sweet idea. The Canadian produced a limited run of 7" singles made of chocolate. Though perfectly playable, the plain chocolate records did deteriorate after ten or so spins. Something of a success, given an earlier mint pressing wouldn't play after eight. (Cheers.)
(Image: Discogs)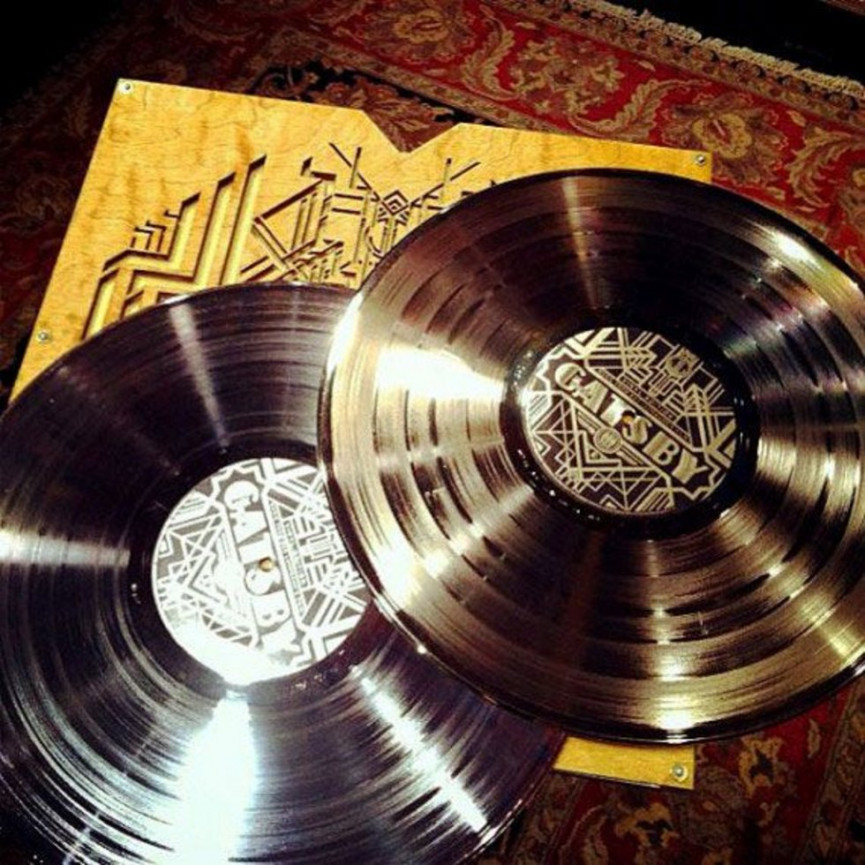 10
Artist: Various
Release: Great Gatsby OST
Year: 2013
Format: Gold and platinum vinyl
Given that The Great Gatsby is a story of excess, pomp and opulence, it seems appropriate that the film's soundtrack got an equally lavish release. Jack White's Third Man Records made two limited edition LPs available, one coated in platinum, the other in gold, both housed in lazer-cut wooden sleeves. A snip at a mere $250 (though they go for much more on eBay these days, of course).
[Image: Freshnessmag]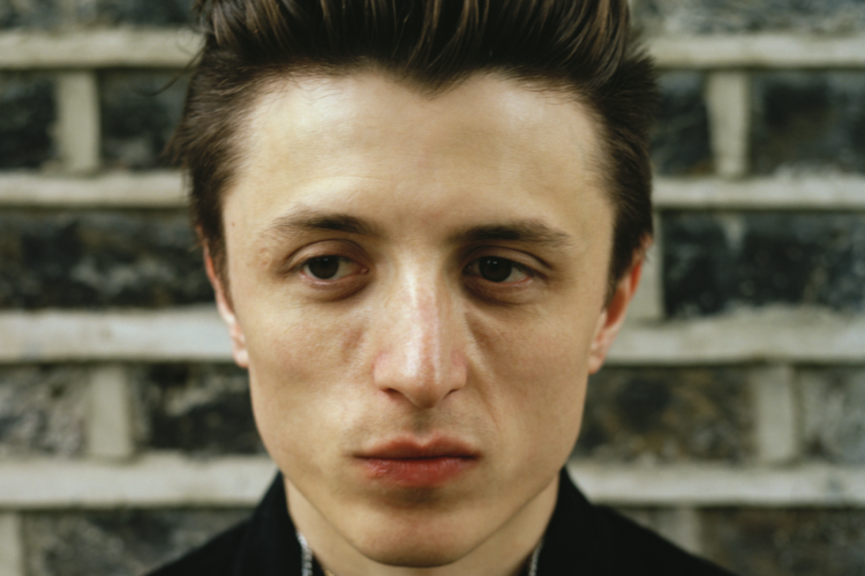 11
Artist: Gwilym Gold
Album: Tender Metal
Year: 2012
Format:BRONZE app. 
After the dissolution of his old band Golden Silvers, Gwilym Gold's first move as a solo artist was hugely ambitious. Called Tender Metal, his debut album was distributed via an app called BRONZE which tinkered with the songs each time it played them, making sure they sounded different every single time. Complicated and a bit confusing, but pretty cool nonetheless.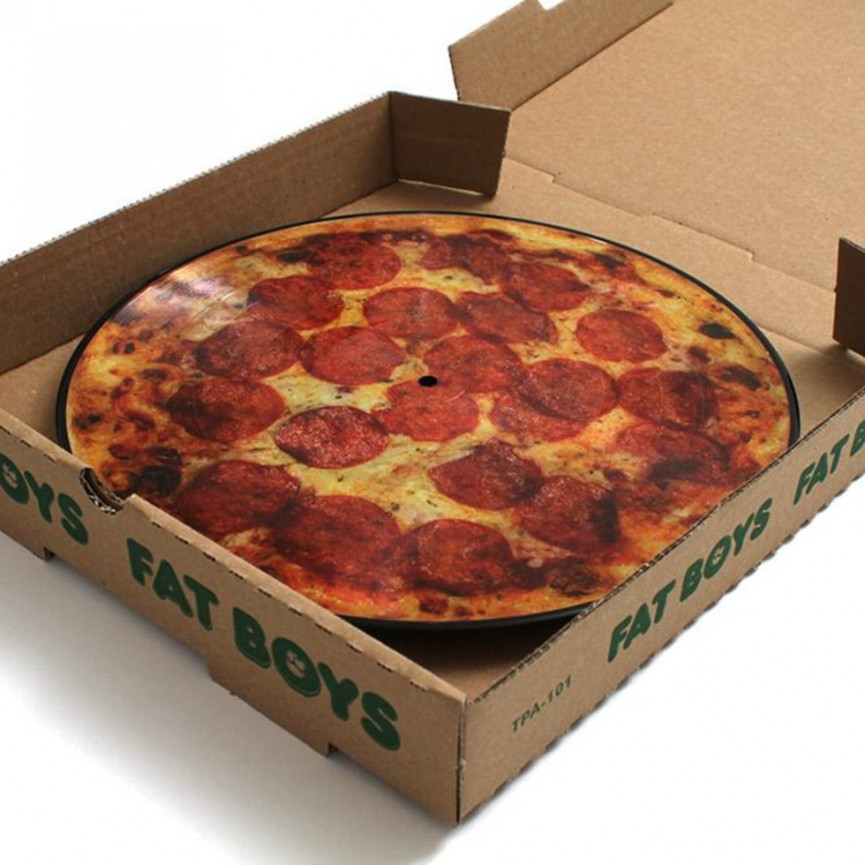 12
Artist: Fat Boys
Release:Fat Boys 
Year: 2012
Format: 12" pizza vinyl in a pizza box.
Legendary Brooklyn hip-hop trio The Fat Boys re-released their debut album in this spectacularly tasty-looking special edition format in 2012. Why pizza? Well, the original album sleeve featured mini versions of band members Prince Markie Dee, Buff Love and Kool Rock-Ski tucking into a giant slice of deep pan pepperoni. In prison garb. Observed by giant versions of themselves. Obviously.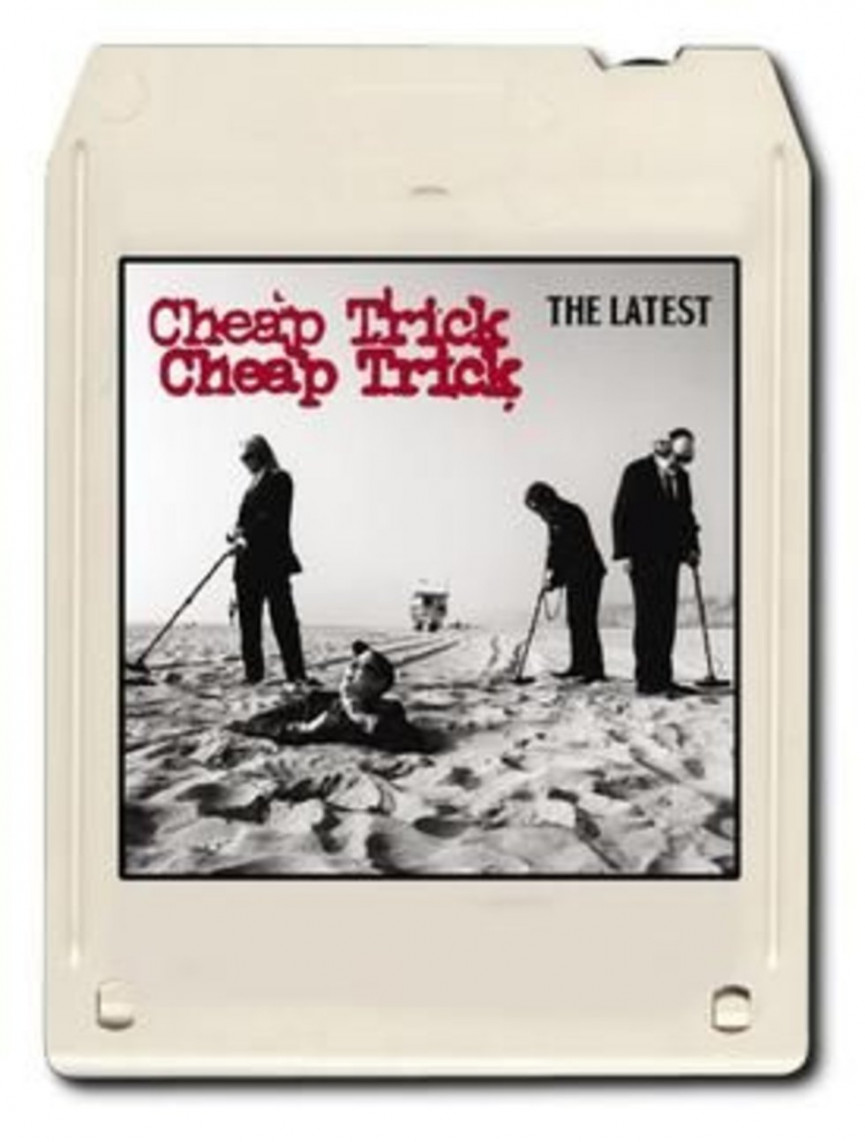 13
Artist: Cheap Trick
Release: The Latest
Year: 2014
Format: 8-track
It's hard to know which is more surprising: that you can still buy new 8-track albums, or that you can still buy new Cheap Trick albums. The Illinois power pop band's 16th studio album was made available on this classic format in 2009.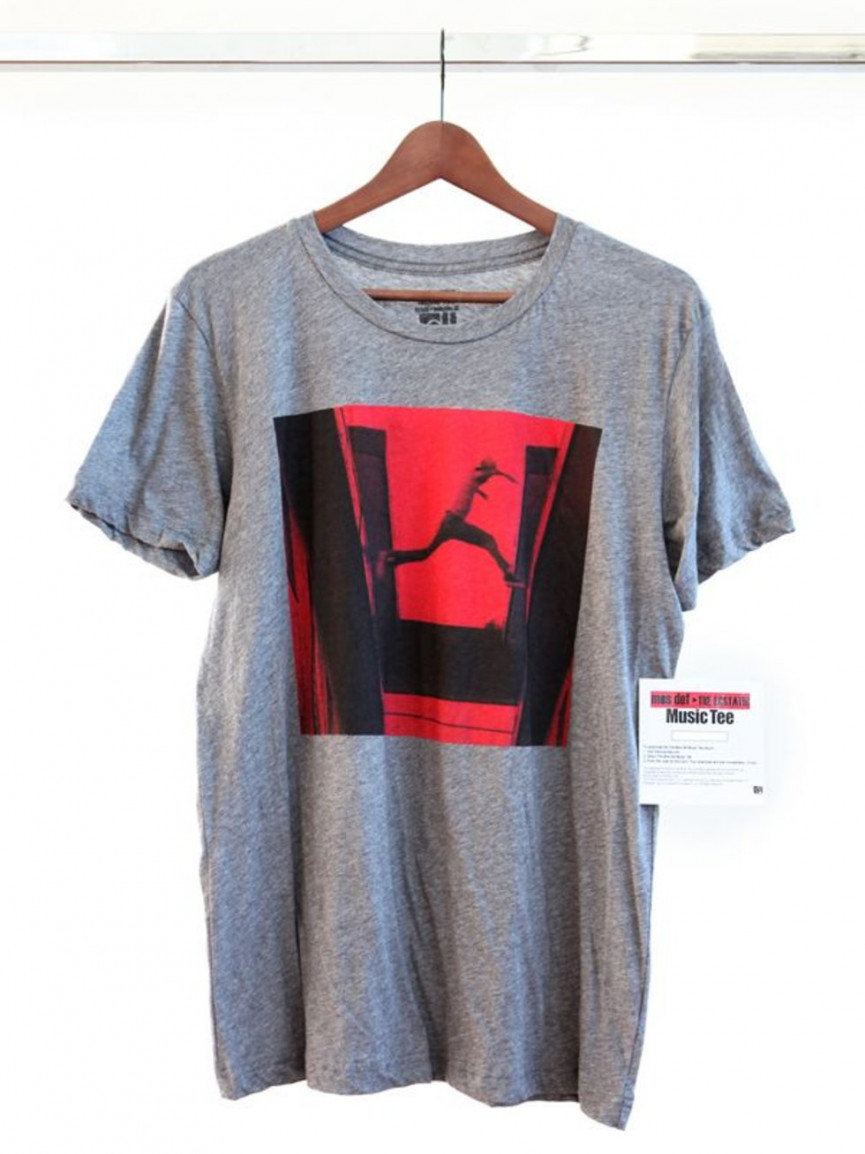 14
Artist: Mos Def
Album: The Ecstatic
Year: 2009
Format: T-shirt 
In 2009, Mos Def had album releasing down to a tee. His fourth record, The Ecstatic, was available to buy as a t-shirt with a tag attached that carried a download code. Priced at $39 (£25) for both, it seems pretty reasonable too.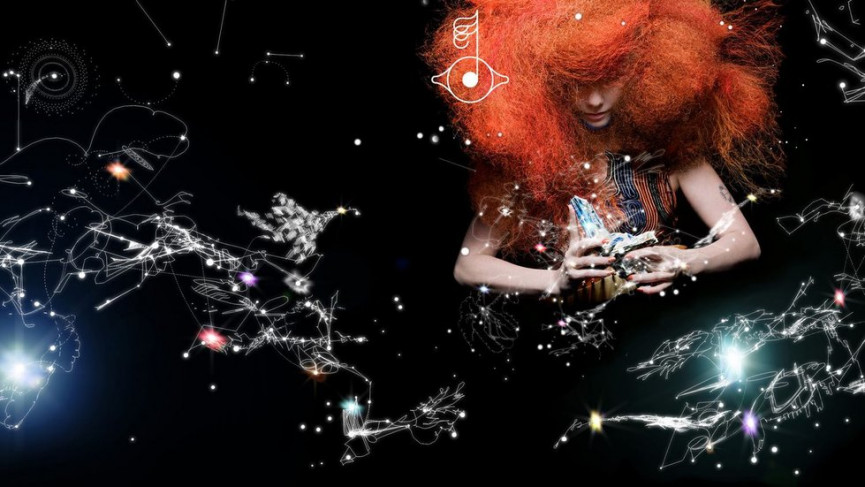 15
Artist: Björk
Album: Biophilia
Year: 2011
Format: App
Björk's Biophilia app is much, much more than a normal album. A multimedia project, it includes video games and is interactive to the extent that you can actually play along at some points. It's also got David Attenborough on it. Bonkers.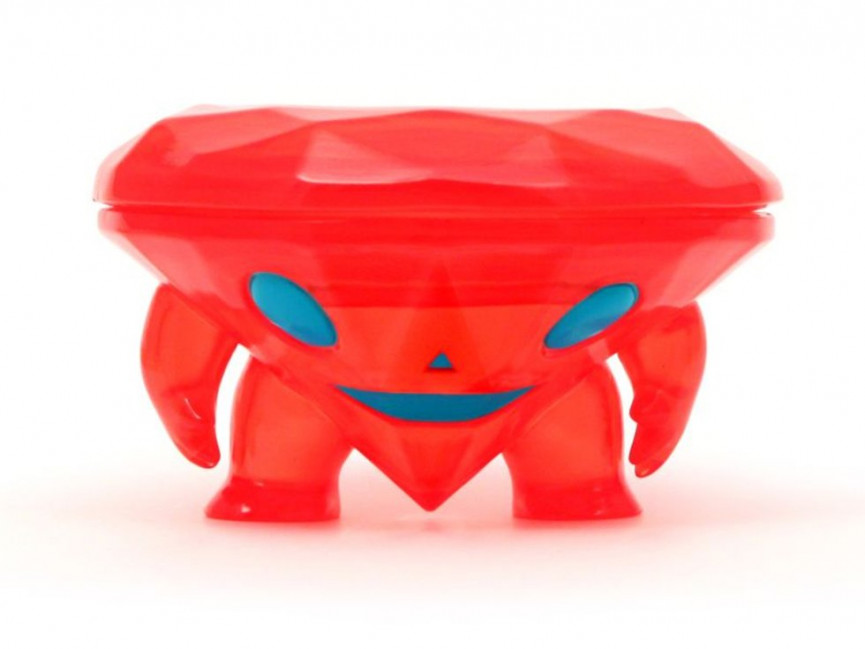 16
Artist: Datarock
Release:Catcher In The Rye EP (aka The Most Extravagant Single In History)
Year: 2011
Format: Soft Toy
When Norwegian electronic rock band Datarock released Catcher In The Rye in 2011, they declared it to be "the most extravagant single in history". This grandiose statement came in the shape of a translucent plastic toy (pictured left) containing 113 bonus tracks, 1500 photos, 20 videos and a 60-minute concert film on a USB secreted within.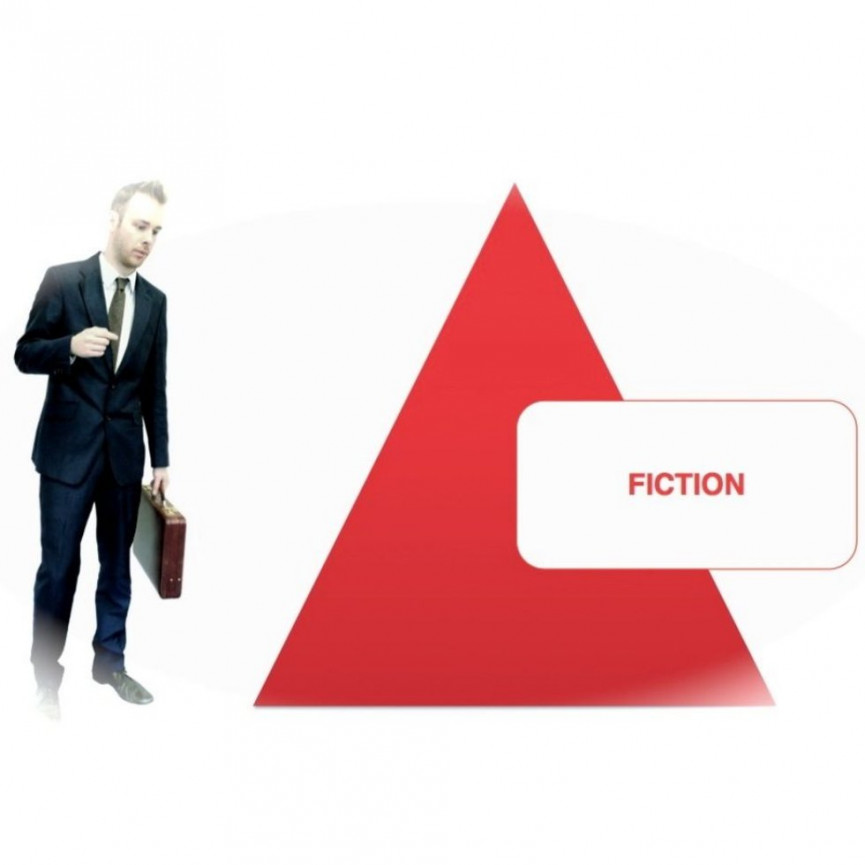 17
Artist: Hans Tanza
Album:An Audience With Hans Tanza
Year: 2011
Format: Powerpoint 
For 2011's An Audience With... electronic musician Hans Tanza got carried away with the idea of presenting his music as if it was the product of a faceless corporation. Rebranding himself as Hans Tanza, CEO of Tanza Consulting, this album is delivered via corporate videos and a PowerPoint presentation.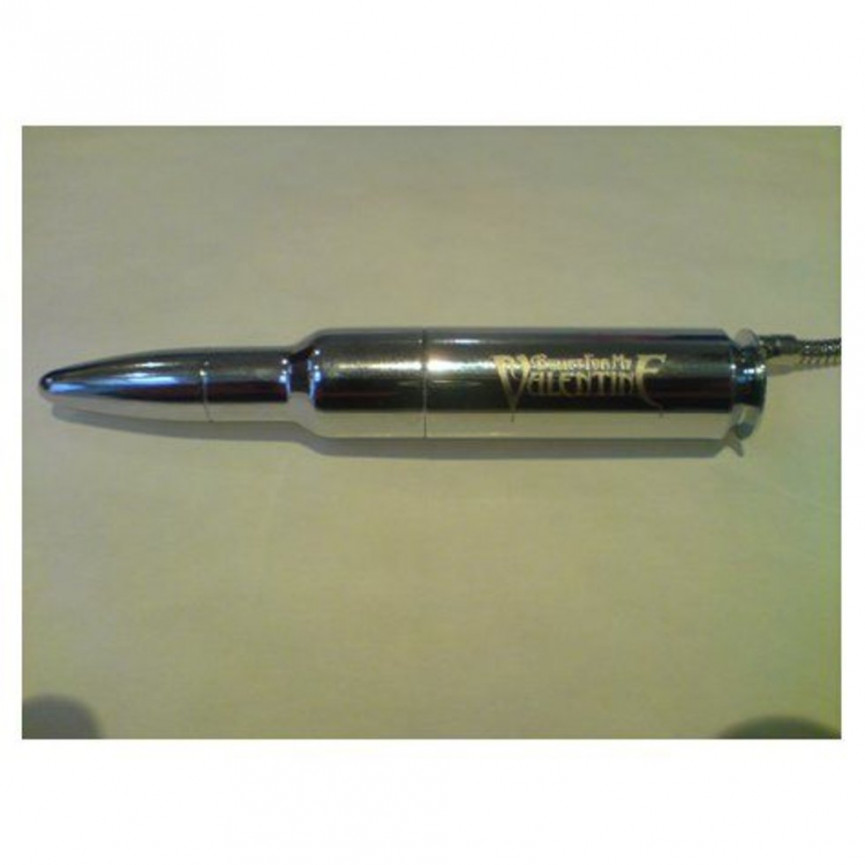 18
Artist: Bullet For My Valentine
Release: Scream Aim Fire
Year: 2007
Format: Bullet-shaped USB.
Aware of the idiom, "Somewhere out there, there's a bullet with your name on it," Bullet For My Valentine released 2007's Scream Aim Fire in a bullet with their name on it. The only other person we're aware of who has done such a thing is Baldrick in Blackadder Goes Forth.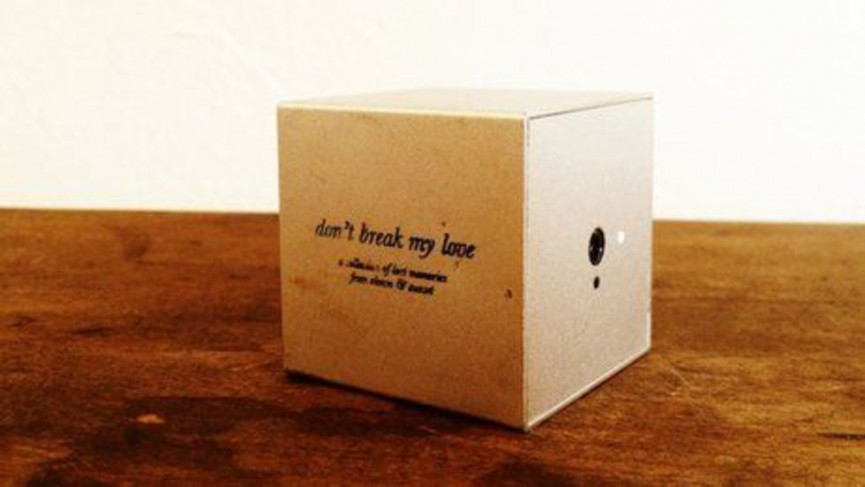 19
Artist: Nicolas Jaar
Release: Don't Break My Love compilation
Year: 2012
Format: 'The Prism'
Chilean/American dance music pioneer Nico Jaar is credited with moving the genre along a bit in recent years. In 2012 he tried out a revolutionary release format, too. Don't Break My Love, comprised of 12 Jaar recordings, was only available to listen to via this small aluminium cube.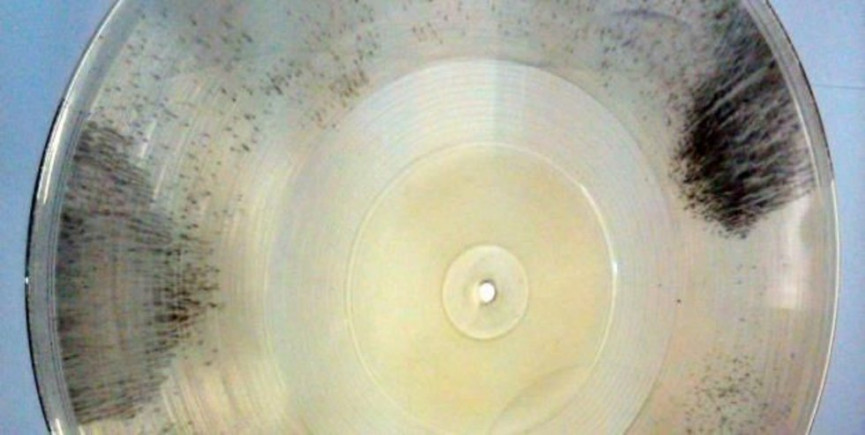 20
Artist: You
Year: Not for a few years yet, we hope.
Format: Vinyl.
For £3,000, the company And Vinyly will press your ashes into a vinyl record. The records, which play 12 minutes each side, will play the recording of your choice but it must be made by you - you can't just pick The Crazy World Of Arthur Brown's Fire and be done with it. Just don't record yourself reading from a really depressing book or something – it won't help your friends and relatives with the grieving process.