Trainers, kicks, sneakers, sneaks, crepes… when it comes to picking your casual footwear, the difficulty isn't deciding what to call them, but picking a pair that won't leave you bored as soon as you walk out that shop door.
The trick for avoiding just that? Finding trainers that'll have passers-by gawping at how rare, hard-to-find and downright beautiful they are. Unfortunately, you won't find anything close to that in big department stores and high-street chains.
But you will find them here.
Before you, a rundown of the finest, greatest and coolest independent sneaker stores that lace the UK pavements. These are the guys that don't stock their shelves based on what'll shift quickest, but based on what gets them excited, and what should absolutely have you fizzing with excitement, too. Take a look through our gallery, and plan a spending spree to any one of these little rippers before handing over your cash anywhere else…
See our list of Best Trainers 2019

Get ShortList Daily sent to your inbox for free
Get exclusive shortlists, celebrity interviews and the best deals on the products you care about, straight to your inbox.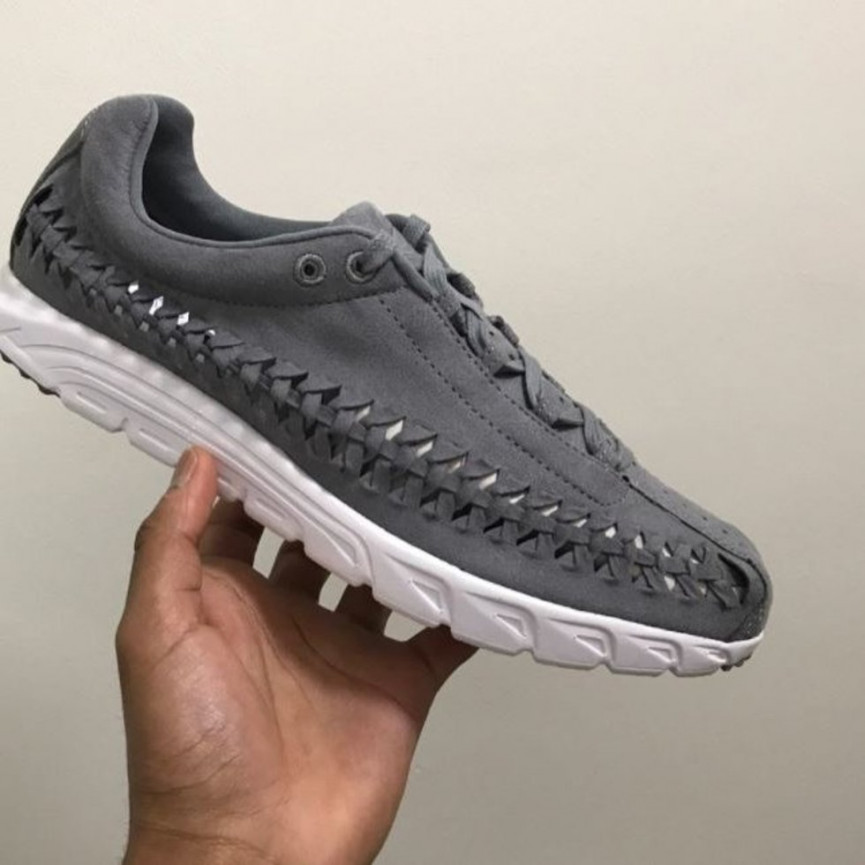 DogFish, Cambridge
Stocking the latest and greatest from brands big and small – from adidas and Nike to Amsterdam-based label Filling Pieces – you'll everything you need here at DogFish.
(Trainer pictured: Nike Mayfly Woven in cool grey)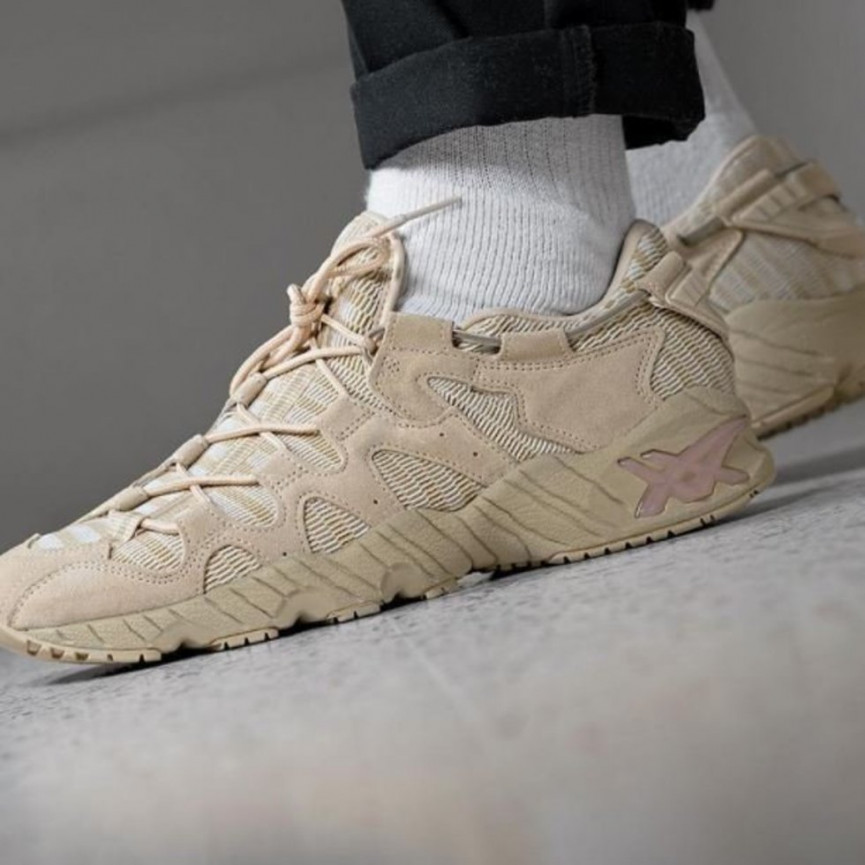 5 Pointz, Bristol
Named after the infamous graffiti mecca in New York, owner Dave Perry started 5 Pointz aged just 18 and has since grown it into Bristol's biggest indie streetwear and sneaker store. Boy done good.
(Trainer pictured: Asics Gel Mai in marzipan and carbon)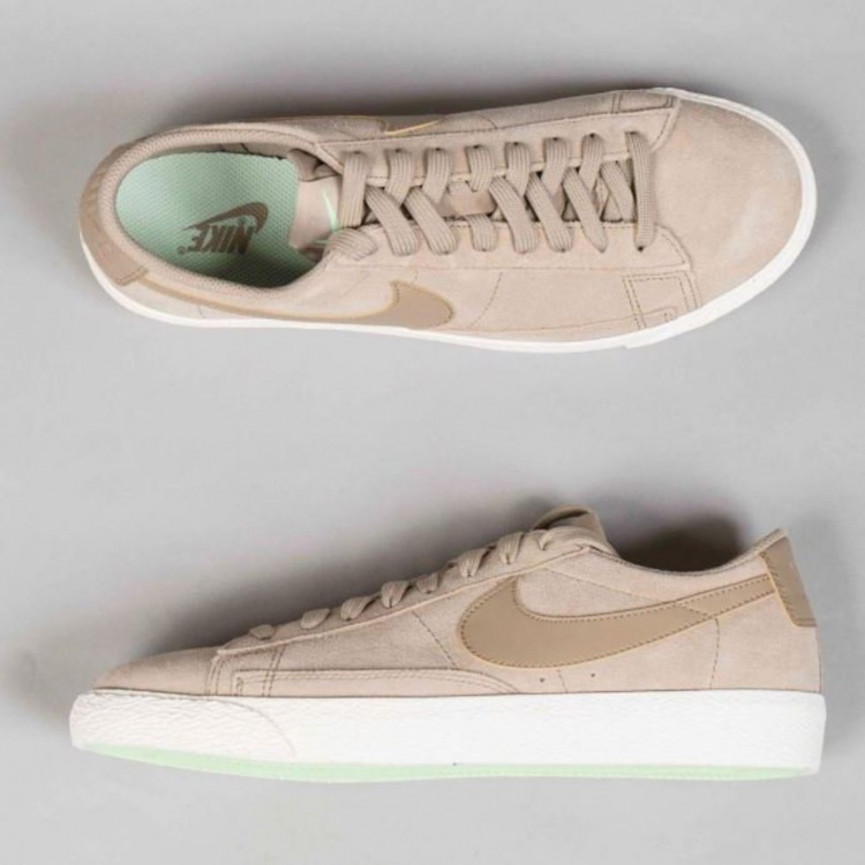 Fat Buddha, Glasgow
Anyone who's lusted over any of Nike's recent drops will know that they're gone before you can blink. Glasgow's Fat Buddha is one of only a few places that the sportwear giant have entrusted with their limited lines, which goes some way as to prove how in-the-know these guys are when it comes to making your feet look pretty.
(Trainer pictured: Nike Skateboarding Blazer Zoom Low in khaki with mint accents)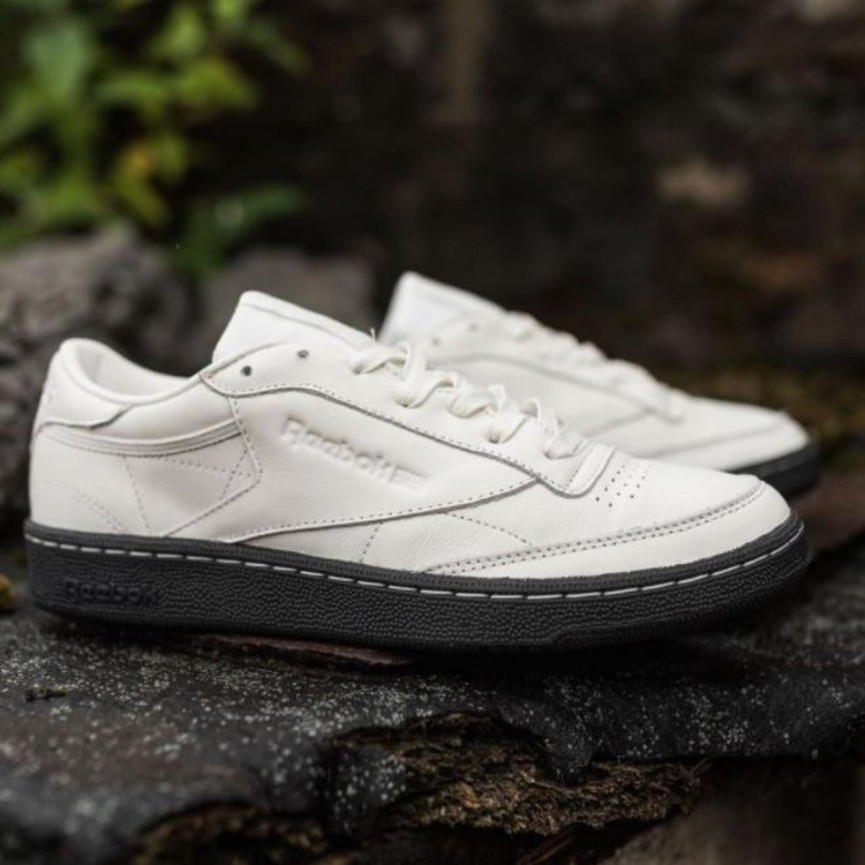 Hanon, Aberdeen
We think it was German philosopher Friedrich Nietzsche that once said, "A man is nothing without a sick pair of fresh Reeboks on his feet". Or someone like that. Either way, you'll find the freshest up in Aberdeen, including these ace black-soled Reebok Club C 85 NP, and, y'know, every other shoe that your sole-filled dreams are made of.
(Trainer pictured: Reebok Club C 85 NP)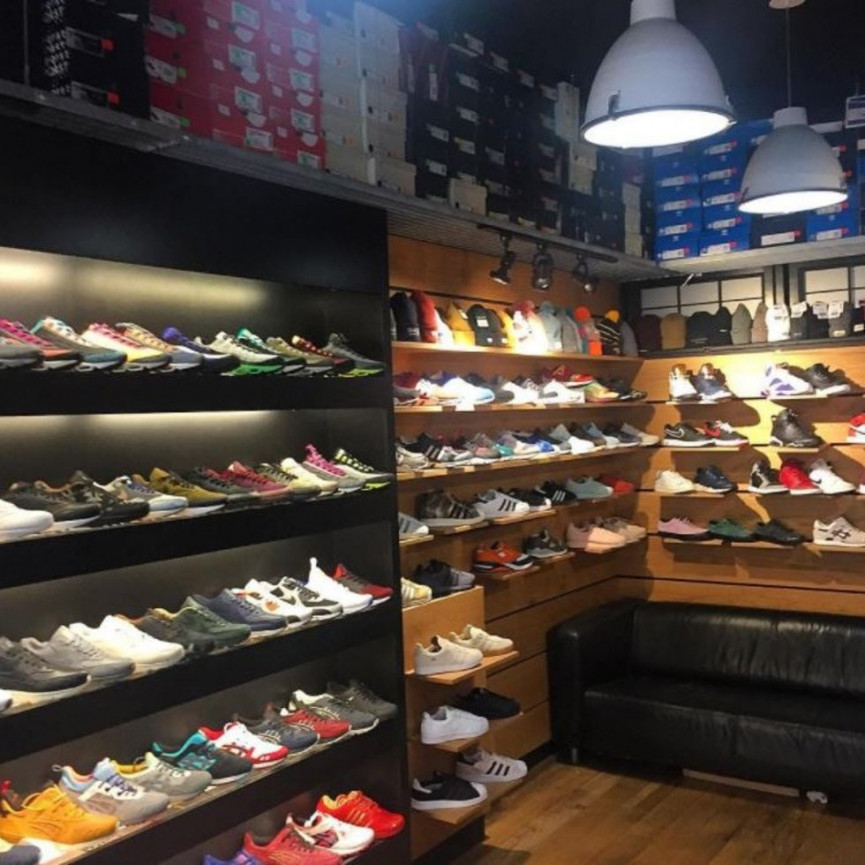 Main Source, Norwich
It's been 13 years of non-stop trainergeddon for Main Source, who outgrew their original store fairly rapidly, forcing them to open their current plush new shop stuffed with rare and limited edition sneakers right in the heart of the Norwich Lanes.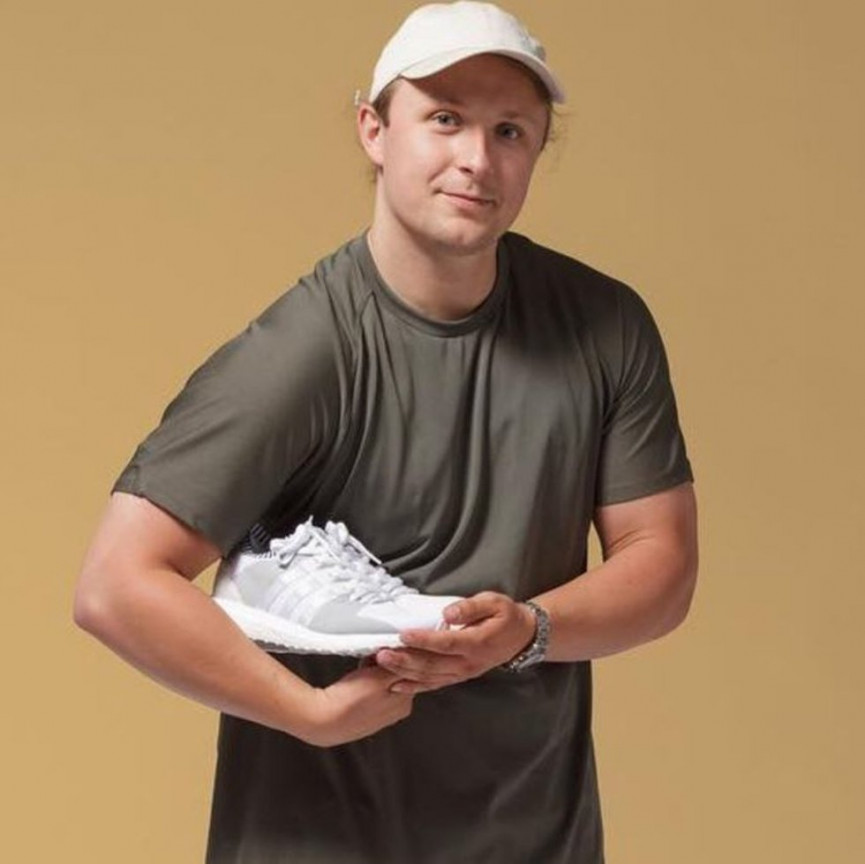 Oi Polloi, Manchester & London
We waxed lyrical about this menswear juggernaut back when we compiled the best UK menswear stores last year. And we tried, really tried, to look beyond them for this list too, so not to make us look like absolute fan boys. But here we are. Absolute flipping fan boys.
(Trainer pictured: adidas EQT)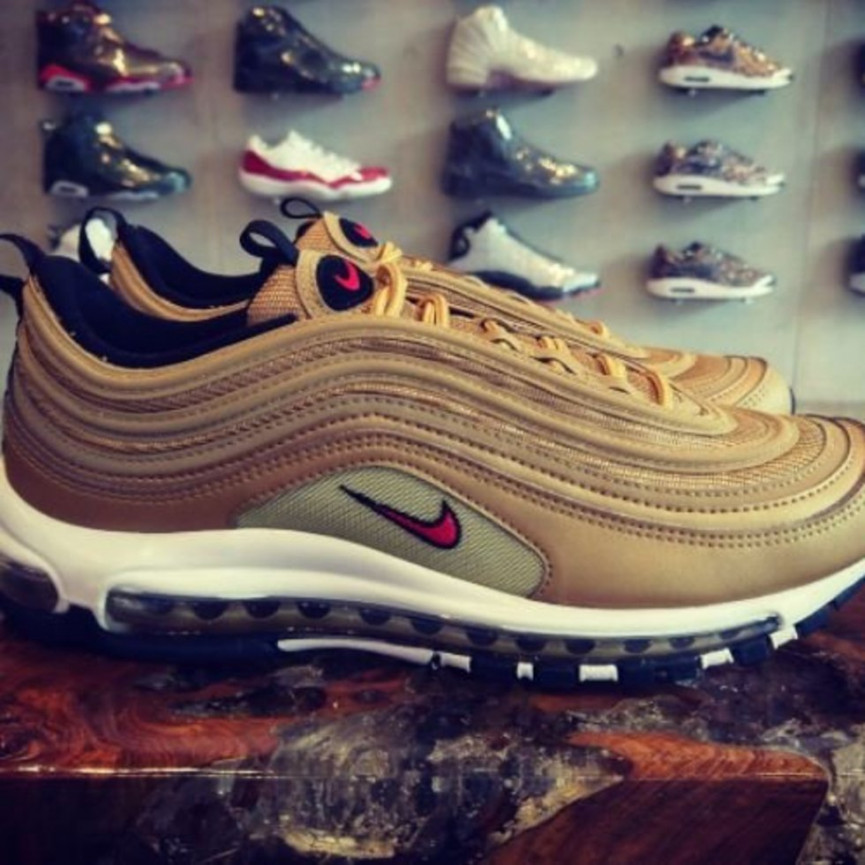 Sneaker, Ilford
Don't let the fact that the cast of The Only Way Is Essex shop here – once you've seen through all that fake tan you're left with a no-nonsense emporium of the good stuff. Keep an eye on their Instagram for the latest drops (as well as the odd Callum Best cameo).
(Trainer pictured: Nike Air Max 97 OG 'Gold')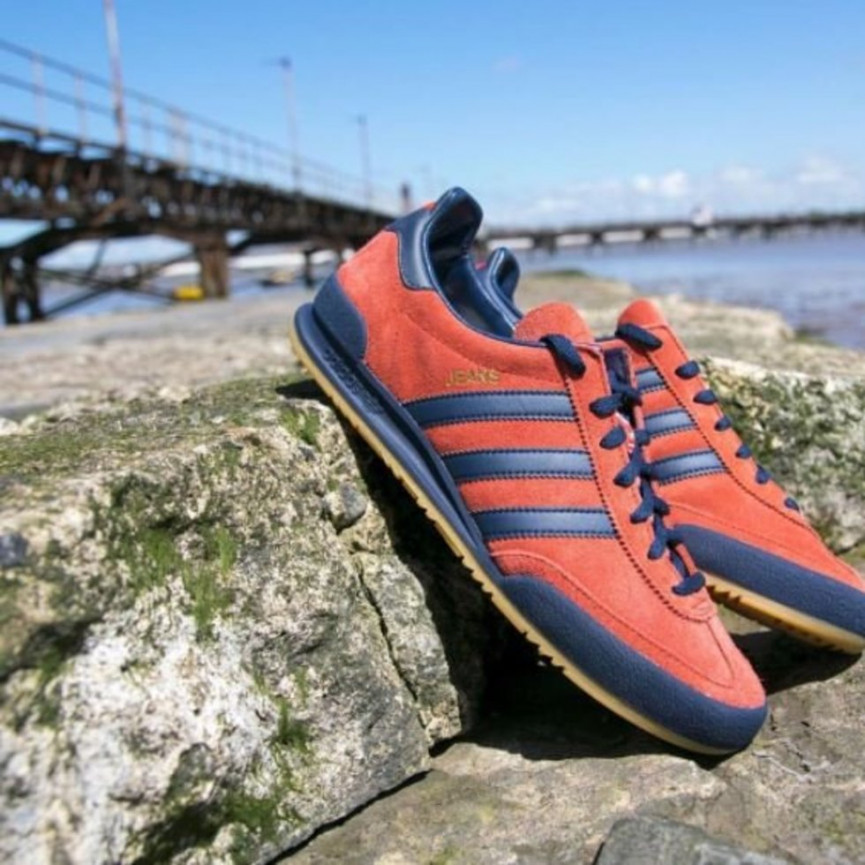 Transalpino, Liverpool
Not only is Transalpino Liverpool's number one stop for rare trainers, but, according to their website, the number one destination in the whole of the UK. You'd need a pretty heavy collection of hard-to-find footwear on your walls to back up a claim like that. And they do, as well as a grotto of incredible pre-worn specialities. Sourcing rare sneakers from the US, Asia, Europe and South America, this is a sight to behold for anyone that's serious about their feet.
(Trainer picture: adidas Originals 'Jeans')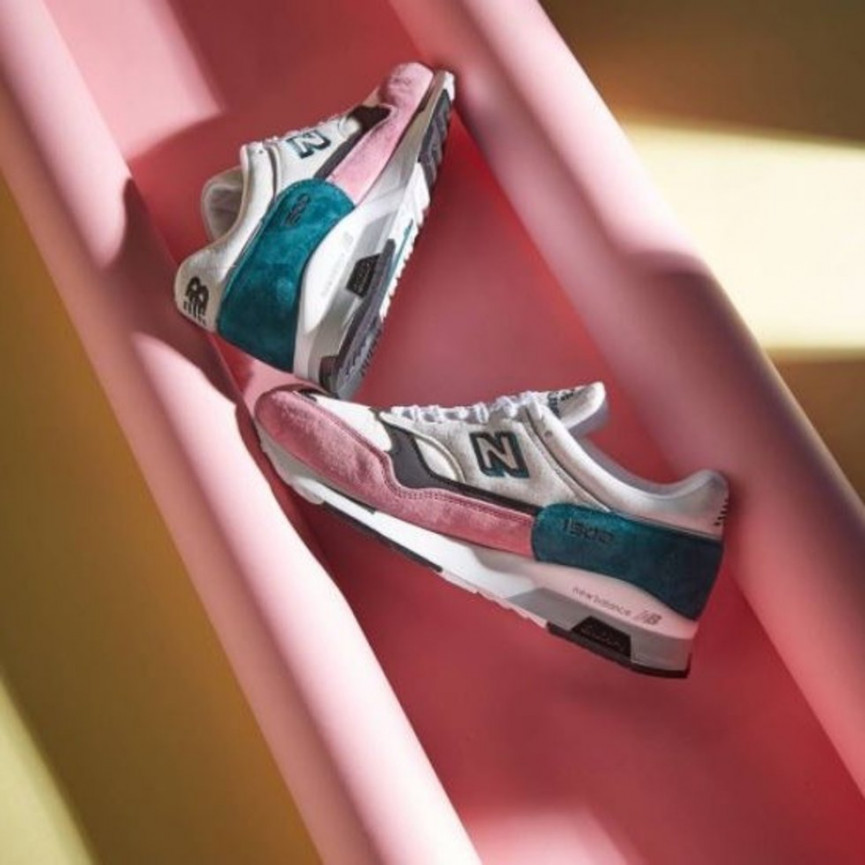 END. Clothing, Newcastle
END. is another legendary store that'd have us looking like complete dummies if we didn't include. All we'll say is: we're yet to take a trip to their physical or online shop without putting a serious dent in our bank balance.
(Trainer pictured: New Balance M1500PFT Made in England in flamingo pink)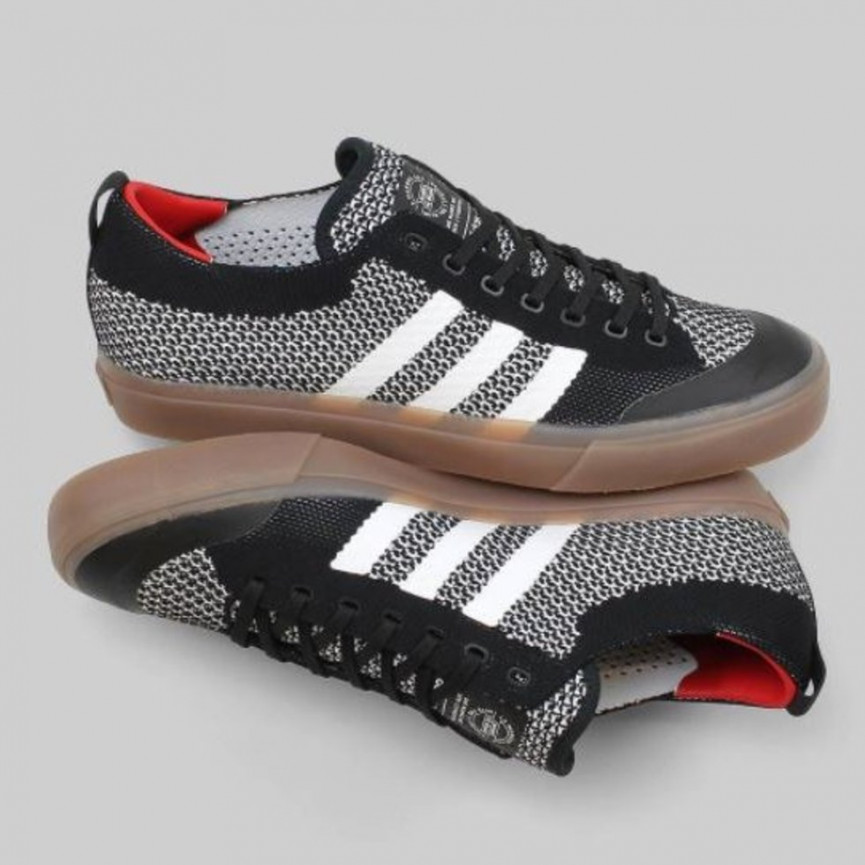 Attitude Inc, Colchester
Your attitude must stink if you're not excited by the endless fresh sneaks this hugely-respected, skate-obsessed Colchester trainer station has to offer your feet.
(Trainer pictured: adidas Skateboarding Matchcourt Primeknit in black and gum)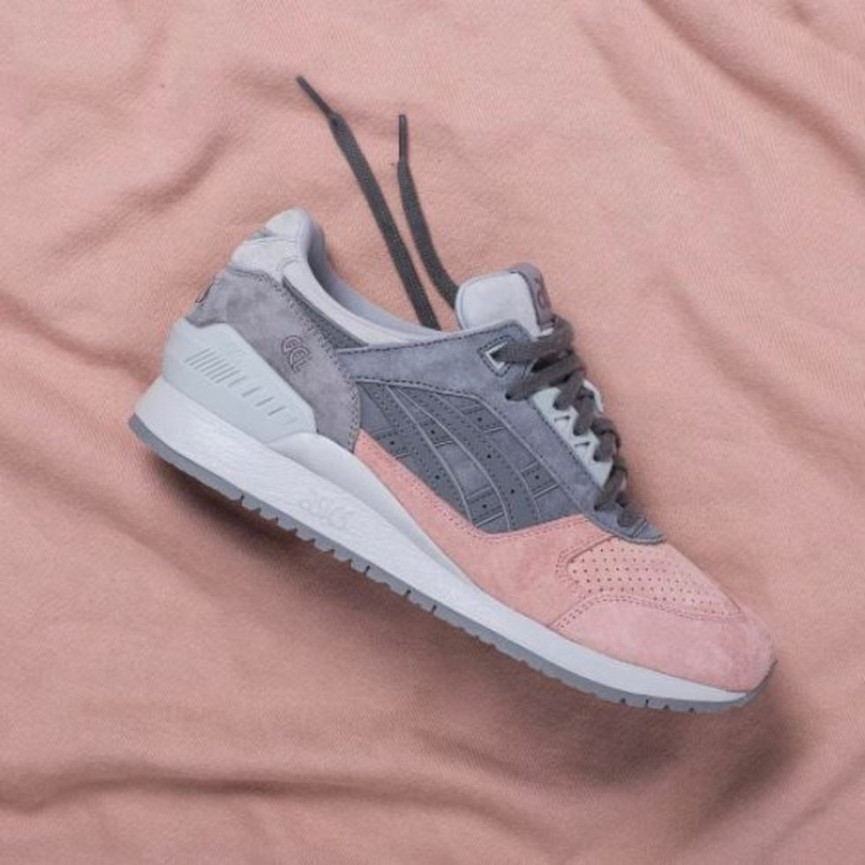 Cooshti, Bristol
This one comes recommended to ShortList by one of the highest trainer authorities in the UK. If it's good enough Kish Kash, a top-drawer sneaker connoisseur with a collection of impossible-to-find trainers well into the thousands (and host of The All City Show on Soho Radio), it's more than good enough for us.
(Trainer pictured: Asics Gel-Respector 'Japanese Garden' in carbon and salmon)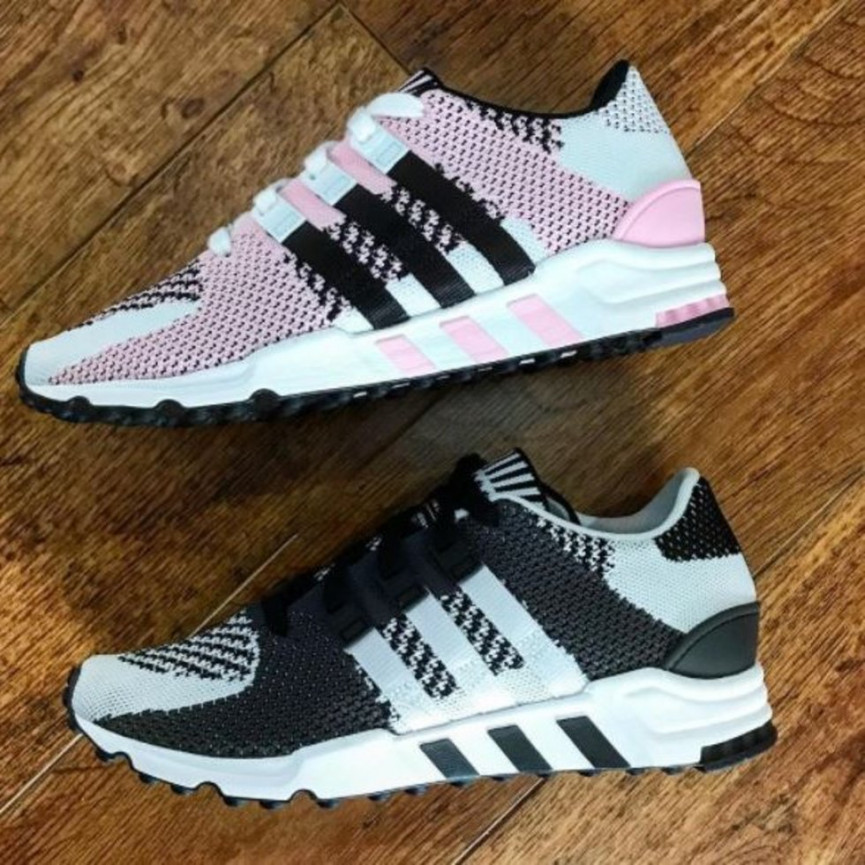 Manifesto, Dundee
Here's another sneaker store nominated by a trainer-collecting powerhouse. Rob Stewart, the man behind the @NewBalance_Gallery Instagram account, told us that we ought to check out this little Scottish bolthole, and boy was he right. So devoted to the slickest footwear are they, that on top of some total must-have shoes they stock Sneakers ER, a reviving first aid kit for even your most knackered trusty trainers.
(Trainer pictured: adidas EQT Support RF)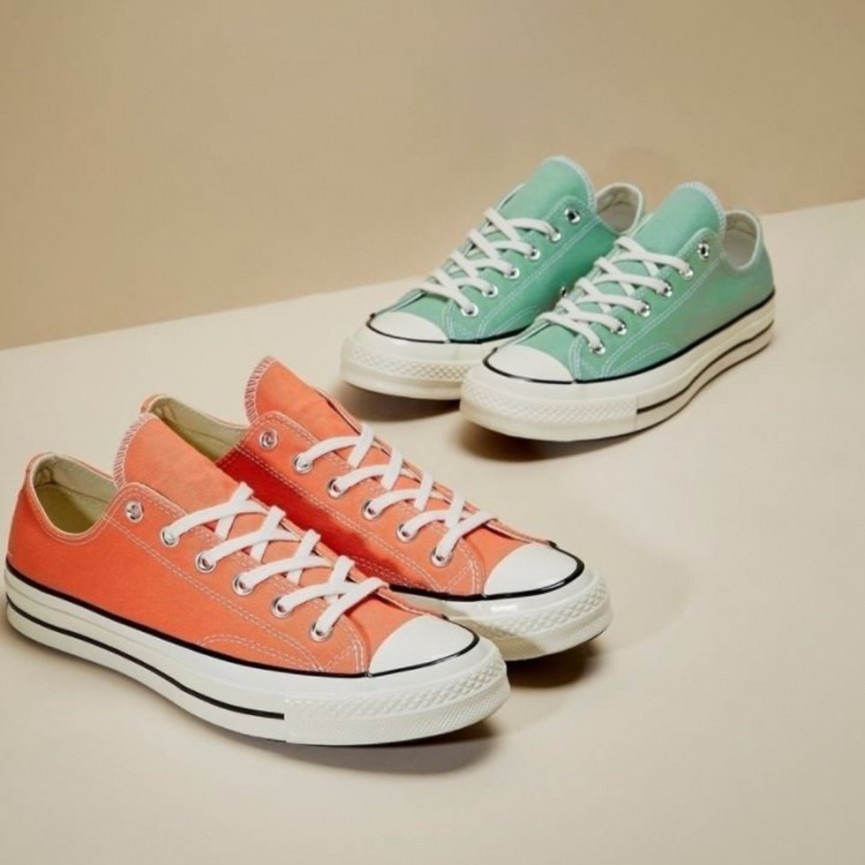 The Hip Store, Leeds
Everton Campbell, the man that's been behind the wheel of The Hip Store since 1987, would make for a very, very, good best friend. He holds the keys to not only the best menswear shop in Leeds, but shelves and shelves of primo footwear, too. Hey, Everton, did we mention how nice you look today? Everton? Hello?
(Trainers pictured: Converse Chuck Taylor 70s)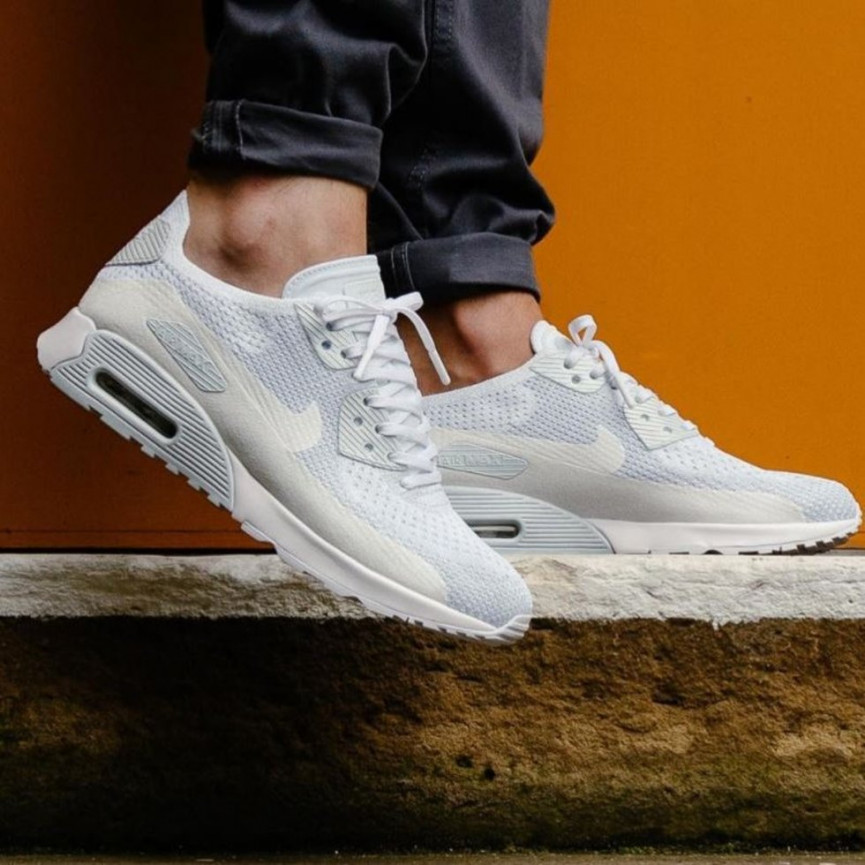 Soleheaven, Newcastle
Soleheaven aims to "offer a conceptual retail experience with the products and customers at its core" and to "handpick classic silhouettes not seen anywhere else." With a spanking new flagship store opened last year in Newcastle Upon Tyne, we can vouch that they do just that. A little slice of trainer heaven, this.
(Trainer pictured: Nike Air Max 90 Flyknit)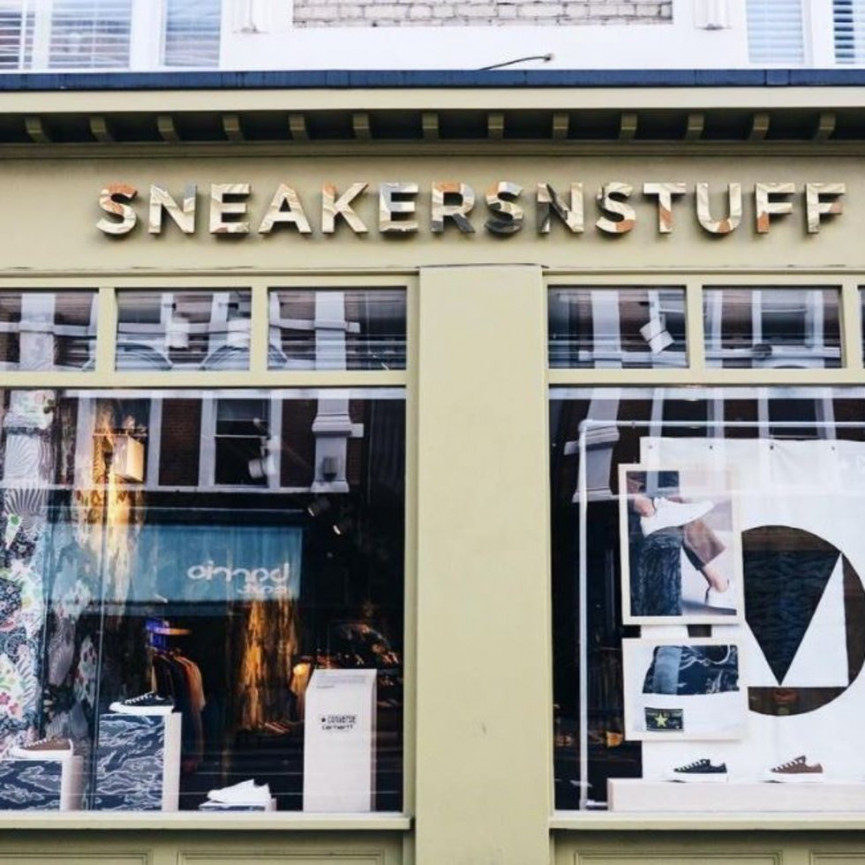 Sneakersnstuff, Shoreditch
You'll need balls of steel to walk past this East London outcrop and not press your face up to the glass like a kid outside a puppy shop. Started back in 1999 by Swedish duo Erik Fagerlind and Peter Jansson, Sneakersnstuff hasn't only stocked the likes of adidas, Converse, New Balance, Puma, Asics, Reebok and Vans, but has collaborated with them all, too. That's how legit this place is.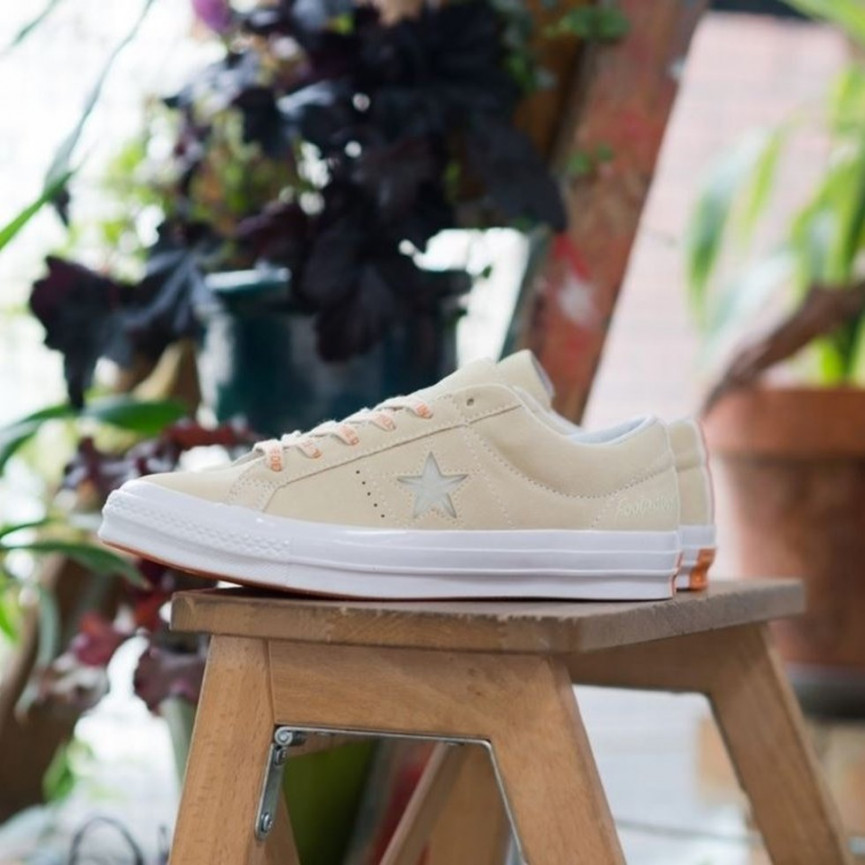 Footpatrol, Soho
A narrow, independent favourite in London's Soho who've always got what you need (as long as what you need is "a bunch of really, really cool trainers). Keep an eye on their Instagram for launches and events, too – they're very good for those.
(Trainer pictured: Converse x Footpatrol One Star 'Jewel')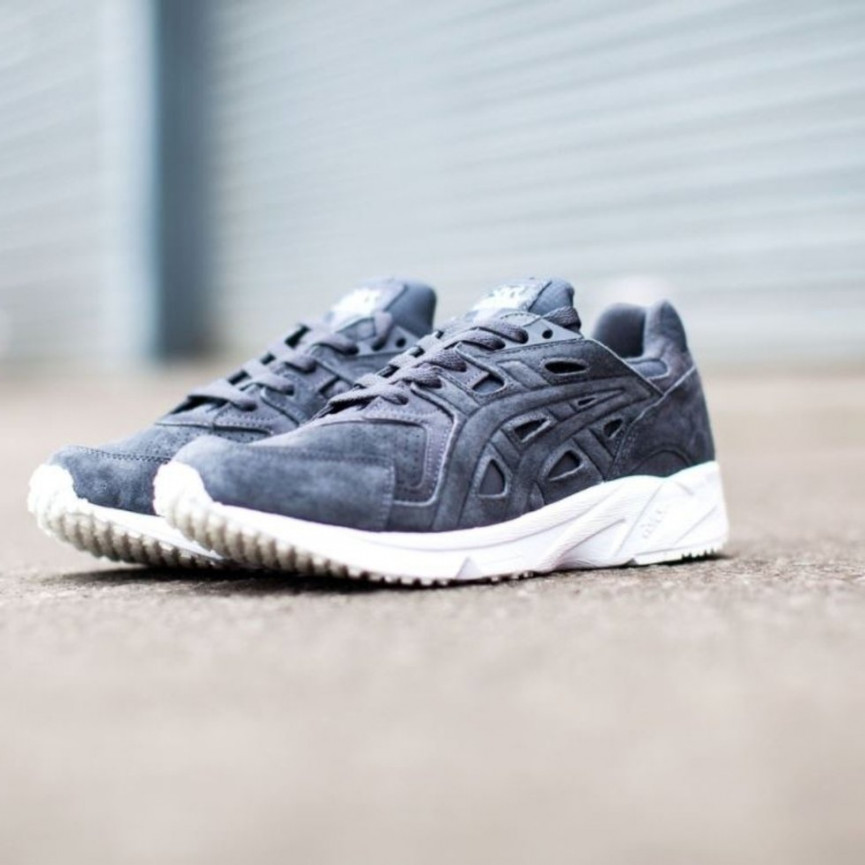 Drome, Manchester
If you needed any more proof that Manchester is now the coolest city in the UK, just take a look at the unbelievable selection of footwear here. Soz London.
(Trainer pictured: Asics Gel-DS in dark grey and white)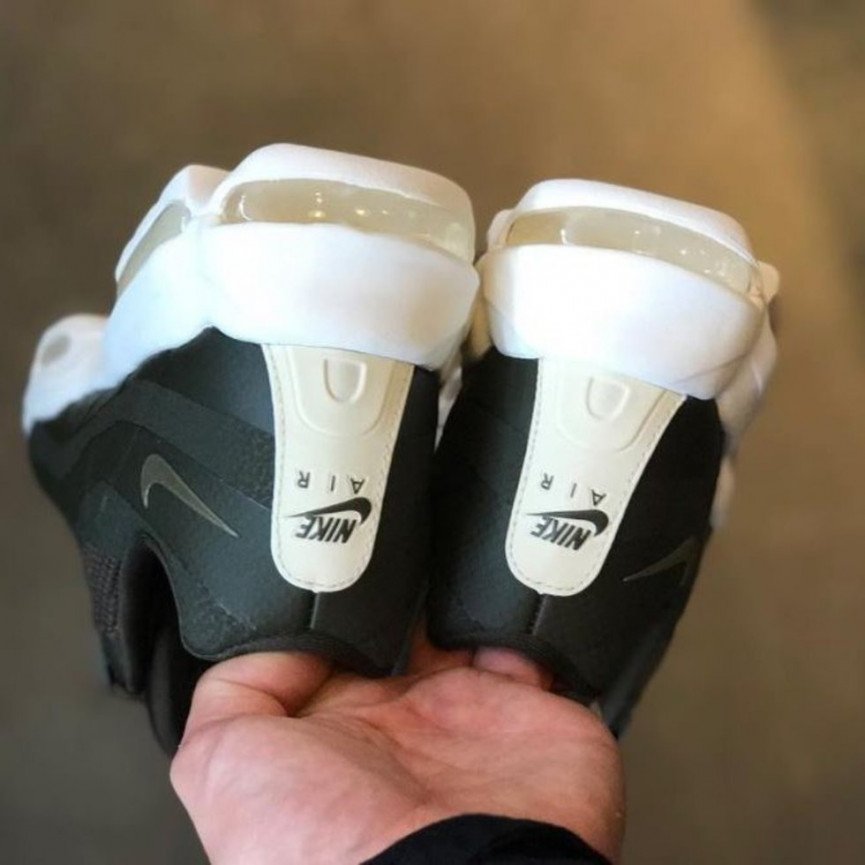 Wellgosh, Leicester
As if to show how damn clued-up Wellgosh are in the sneaker game, on top of their epic shop their website has a super useful releases calendar, which means you can plan exactly how much of your dosh you're gonna spaff through the month on their impeccably sourced footwear rarities. Useful, that.
(Trainer pictured: Nike Air Max 95 Ultra Essential in cargo khaki)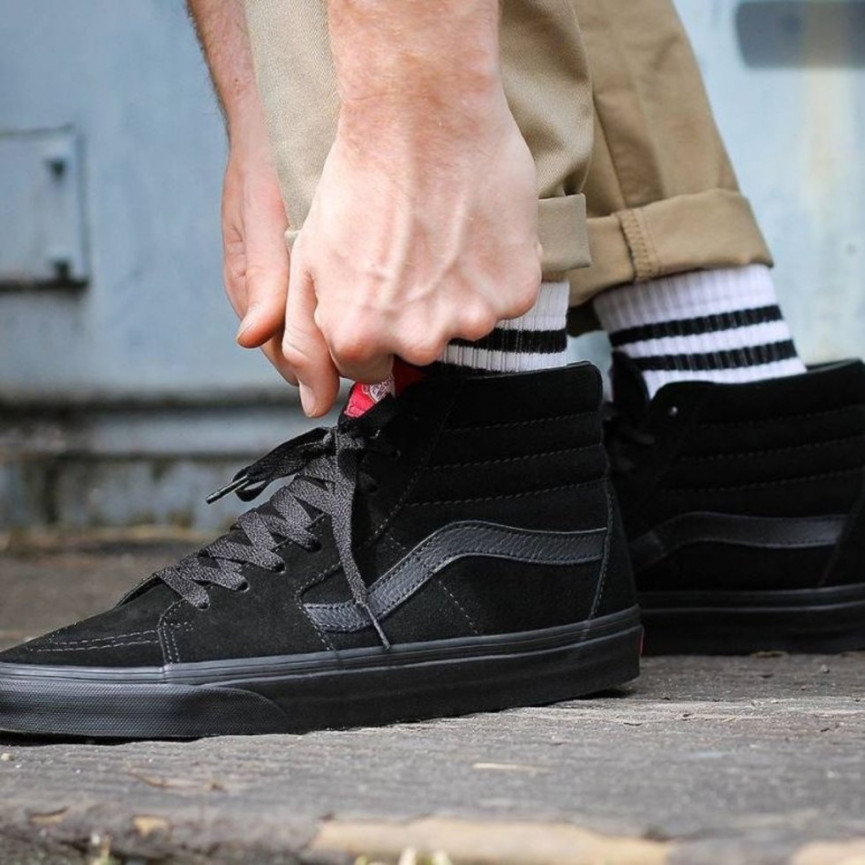 Urban Industry, Eastbourne
Being home to more than 3500 different street wear products, including around 500 of the best trainers money can buy, has made the south coast's Urban Industry an automatic go-to when there's cash burning a hole in your pocket, and a hole in your trusty ol' trainers.
(Trainer pictured: Classic VANS Sk8-Hi in black and black)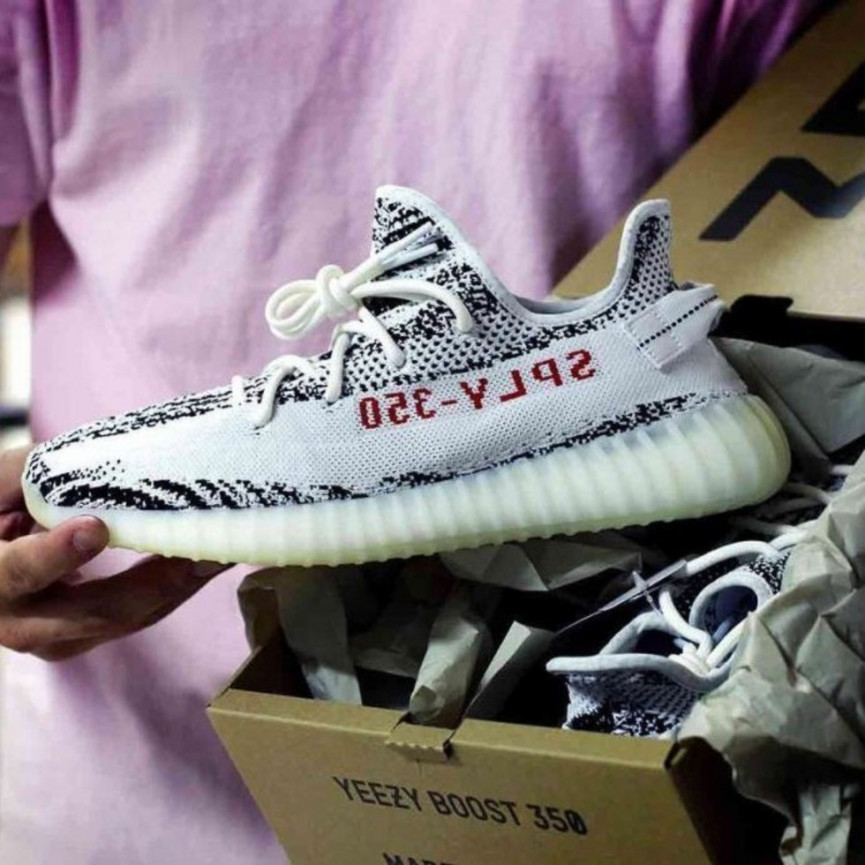 Triads, Middlesbrough
It's been a whopping 29 years since Triads first set up shop in Middlesbrough, and they've stayed on-point at all times to keep their status as one of the coolest shopping destinations in the UK. They've got footwear rarities by the buttload, including a huge selection of collab adidas shoes that we'd like to eat right up, so be sure to have a peep here before opening your wallet anywhere else.
(Trainer pictured: adidas YEEZY 350 v2 in zebra)
Get ShortList Daily sent to your inbox for free
Get exclusive shortlists, celebrity interviews and the best deals on the products you care about, straight to your inbox.