ShortList is supported by you, our amazing readers. When you click through the links on our site and make a purchase we may earn a commission.
Learn more
They've gone from functional sports kit to high-end fashion statements. Shoe obsessive Josh Sims recounts the colourful history of every man's favourite type of footwear.
When Charles Taylor lent his name to a pair of canvas basketball boots in 1932, the sportsman-turned-shoe-salesman couldn't have imagined the legacy he was building. Although created in 1917, Taylor helped to popularise the once-revolutionary rubber-soled trainers. They became the footwear of choice for many counter-culture icons of the ensuing decades, from James Dean in the Fifties to The Strokes in the Noughties.
Now, more than 70 years on, the shoes remain at the forefront of a multibillion-dollar industry that reaches far beyond the sporting fraternity. They are even the stuff of catwalk fashion, with the likes of Prada, Louis Vuitton and Lanvin chasing the sneaker dollar.
This is not a cultural shift that occurred overnight, though. When Bill Bowerman paid $10 to a local graphic artist to design a 'swoosh' logo and co-founded Nike in 1978 (the original company was formed in 1964 as Blue Ribbon Sports), his intention was to capitalise on the craze for jogging. And it wasn't until the mid-Eighties, when Peter Moore styled the first Air Jordans, and design supremo Tinker Hatfield began devising ways of building air bubbles into his shoes, that you could see people's perceptions of trainers altering.
Hip-hop had a big part to play. In 1985, Run DMC sang: "My adidas only bring good news and they are not used as felon shoes." The New Yorkers were among the first to embrace trainers as a fashion statement; indeed, they were also the first hip-hop stars to collaborate with a sportswear brand. And by 1989, even fictional sneakers, such as Marty McFly's futuristic Nike Hyperdunks in Back To The Future Part II could start mass-salivation among guys.
The history of sneaker-pimping has even seen innovations such as Nike's toe-separating Air Rift, Reebok's pneumatic Pump and Puma's Disc, with its lace-free tightening mechanism. 
Today, trainers pound every pavement. As Hatfield put it: "The cachet of sports shoes is that they're fashion but actually do something too. But I could never have predicted how sneakers could influence popular culture or be a means of self-expression."
See our list of Best Trainers 2019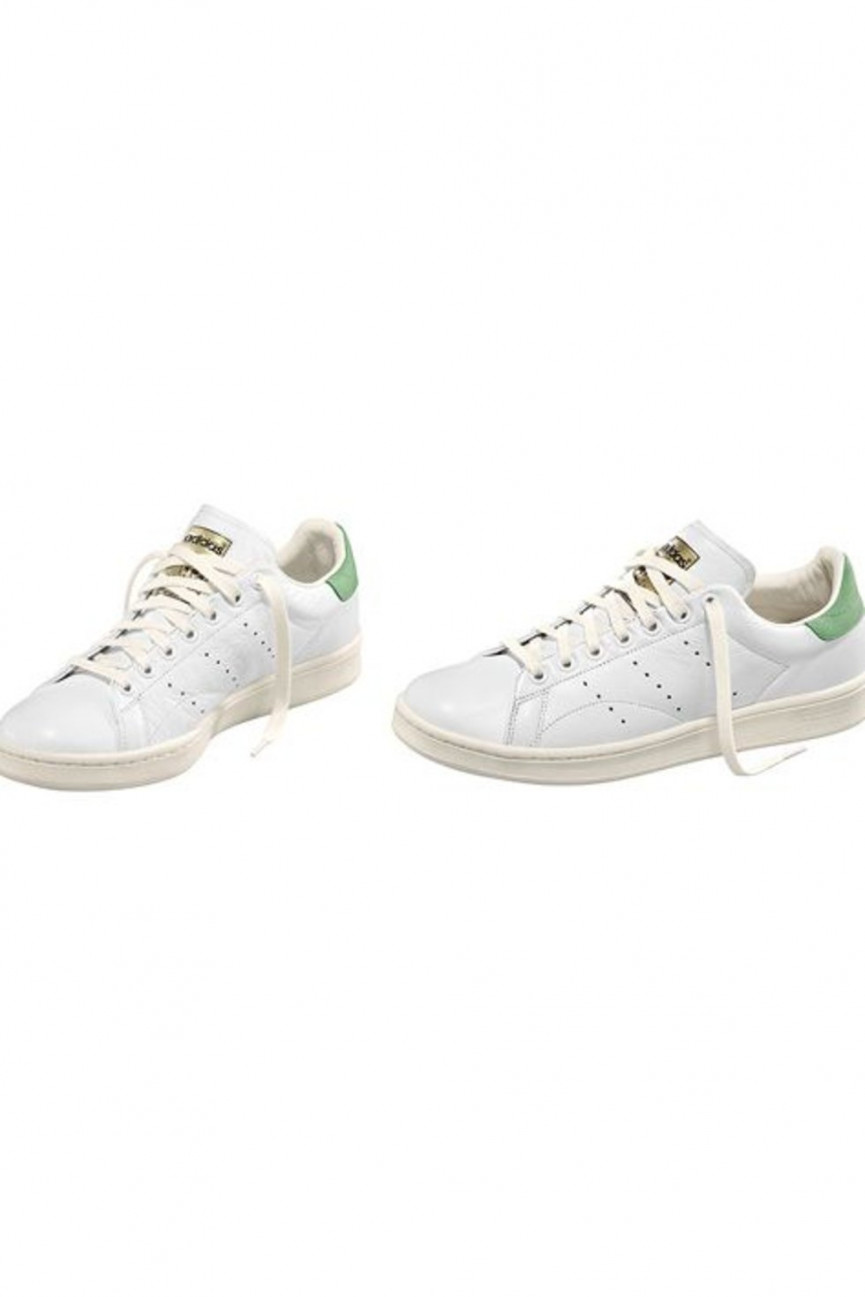 Adidas Stan Smith (1965)
The choice of Thin White Duke-era David Bowie and later a Britpop favourite, this, the first all-leather tennis shoe, was originally endorsed by France's Robert Haillet. It was only renamed the Stan Smith in 1971 after the US tennis player's stock rose in the late Sixties. Smith won Wimbledon in 1972.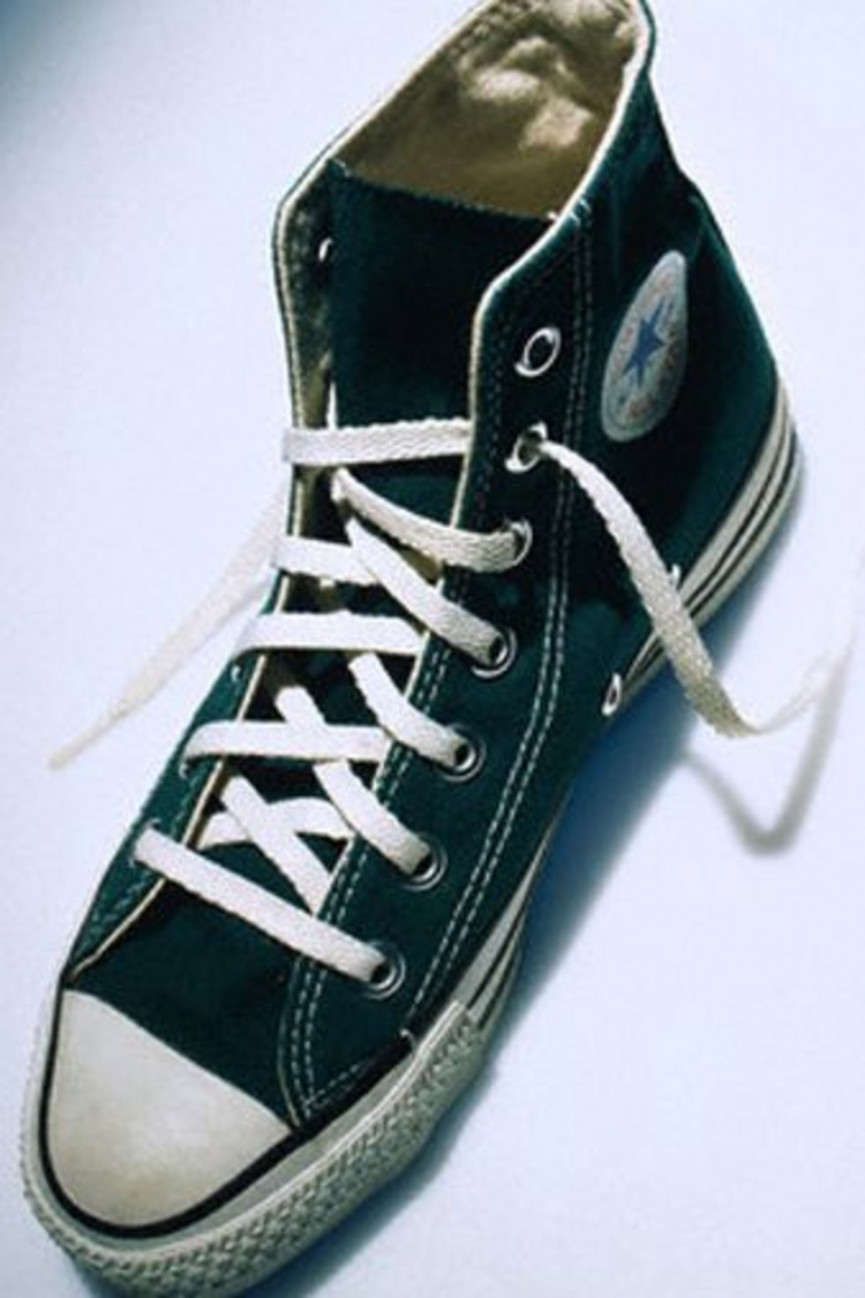 Converse All Star (1917)
Among the best-selling trainers of all time, the All Star was the first basketball shoe, issued by the US Army for PT during the Second World War and only available in black until 1947. Purists still try to track down pairs made in the US, before production went to China.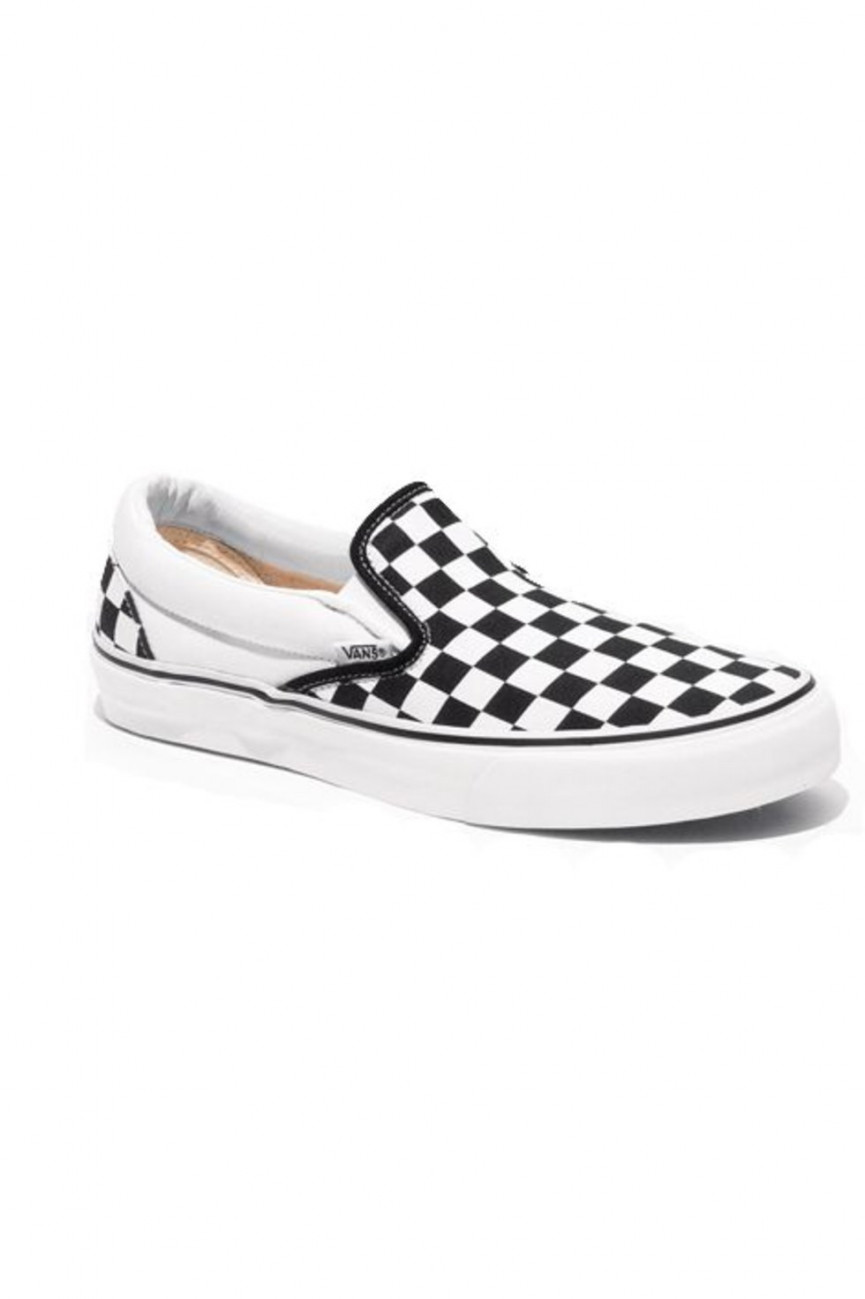 Vans Checkerboard (1966)
Launched seven years after the first commercial skateboard, the Roller Derby, hit the market, this simple slip-on was the original skate shoe. But it took bored schoolkids inking the canvas and an appearance on a young Sean Penn in 1982's Fast Times At Ridgemont High to make it cult.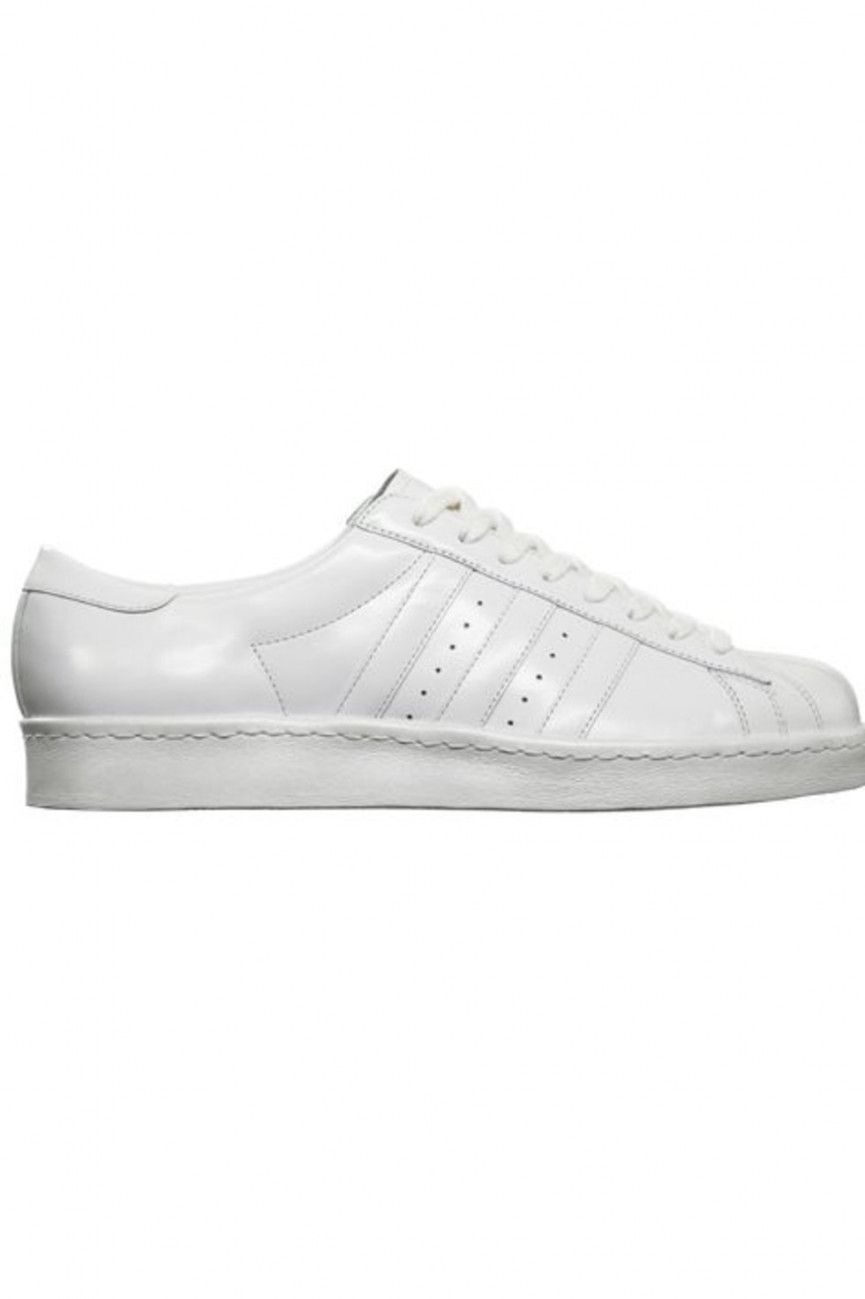 Adidas Superstar (1969)
Not only the first all-leather lo-top basketball shoe, but a rock'n'roll staple, favoured by the likes of Keith Richards (also a Gazelle fan), Jay-Z, Red Hot Chili Peppers, Anthrax, Chris Martin and the characters of Grand Theft Auto.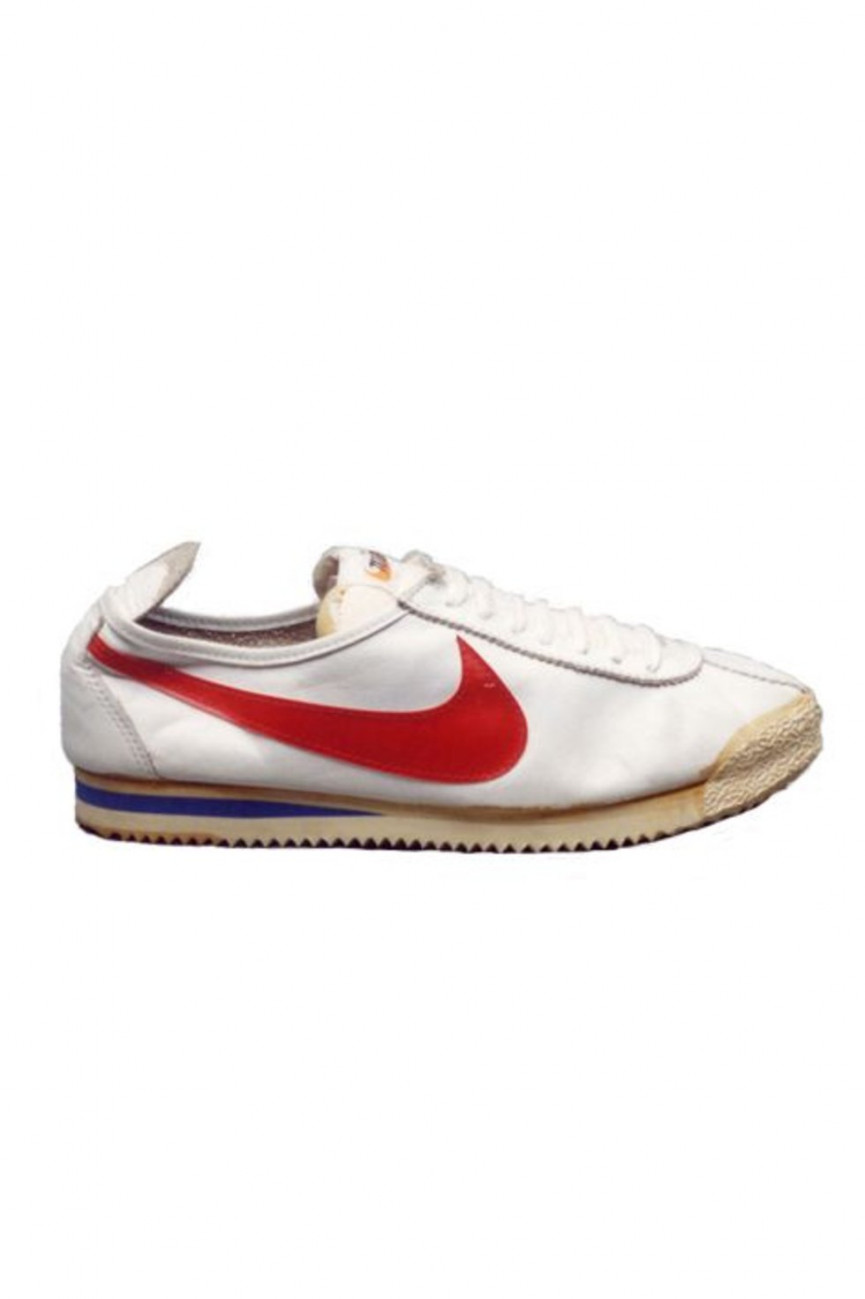 Nike Cortez (1972)
The Blue Ribbon Company's founder Bill Bowerman took a pair of flip-flops, ripped the sole off and grafted it on to a running shoe. The result was not only the first running shoe to support the entire foot but also the first official shoe from a company re-named as Nike.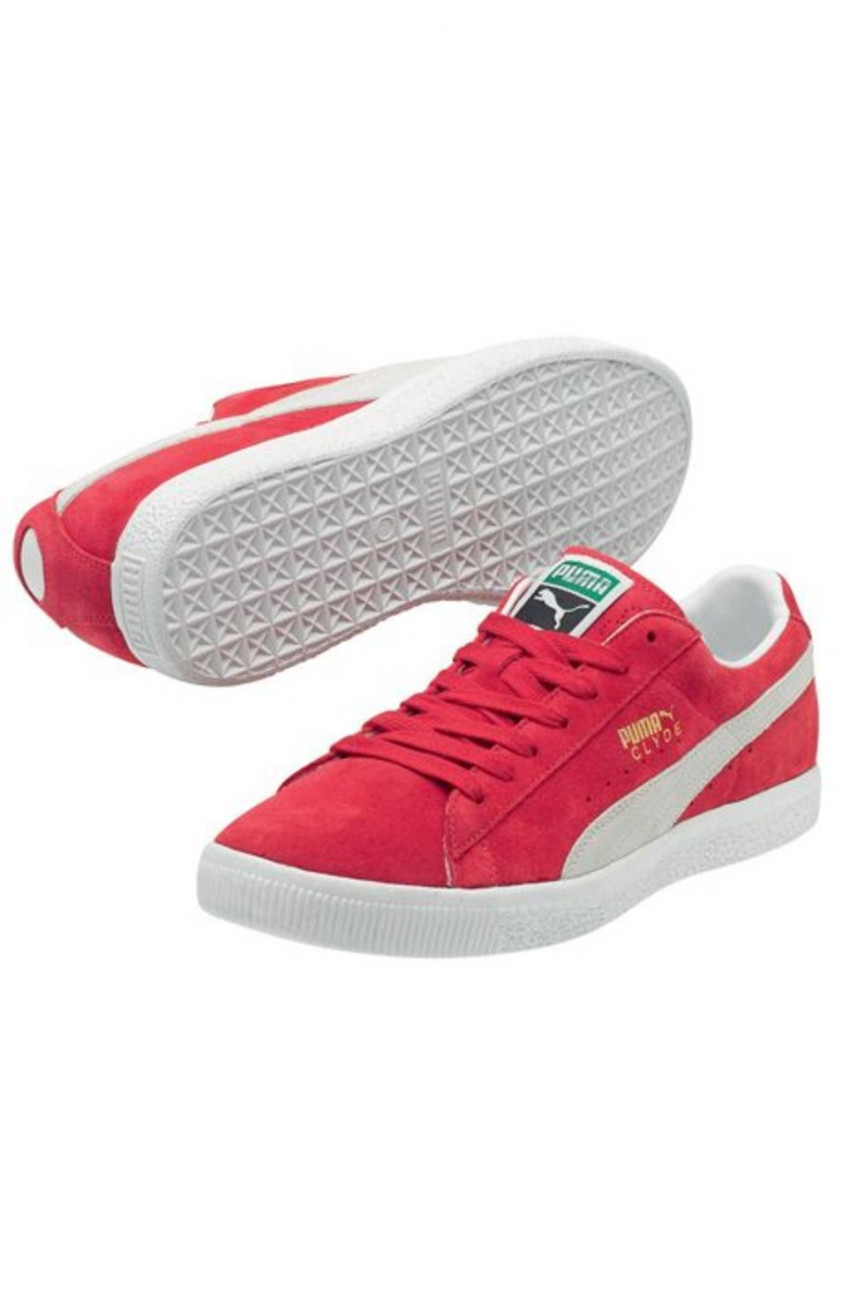 Puma Clyde (1972)
Launched as the Puma States, New York Knicks basketballer Walt 'Clyde' Frazier asked Puma to design a wider fit, so the company renamed them in his honour. Hip-hop pioneer Grandmaster Melle Mel noted that scuffing your Clydes was a good indication you hadn't perfected your breakdancing moves.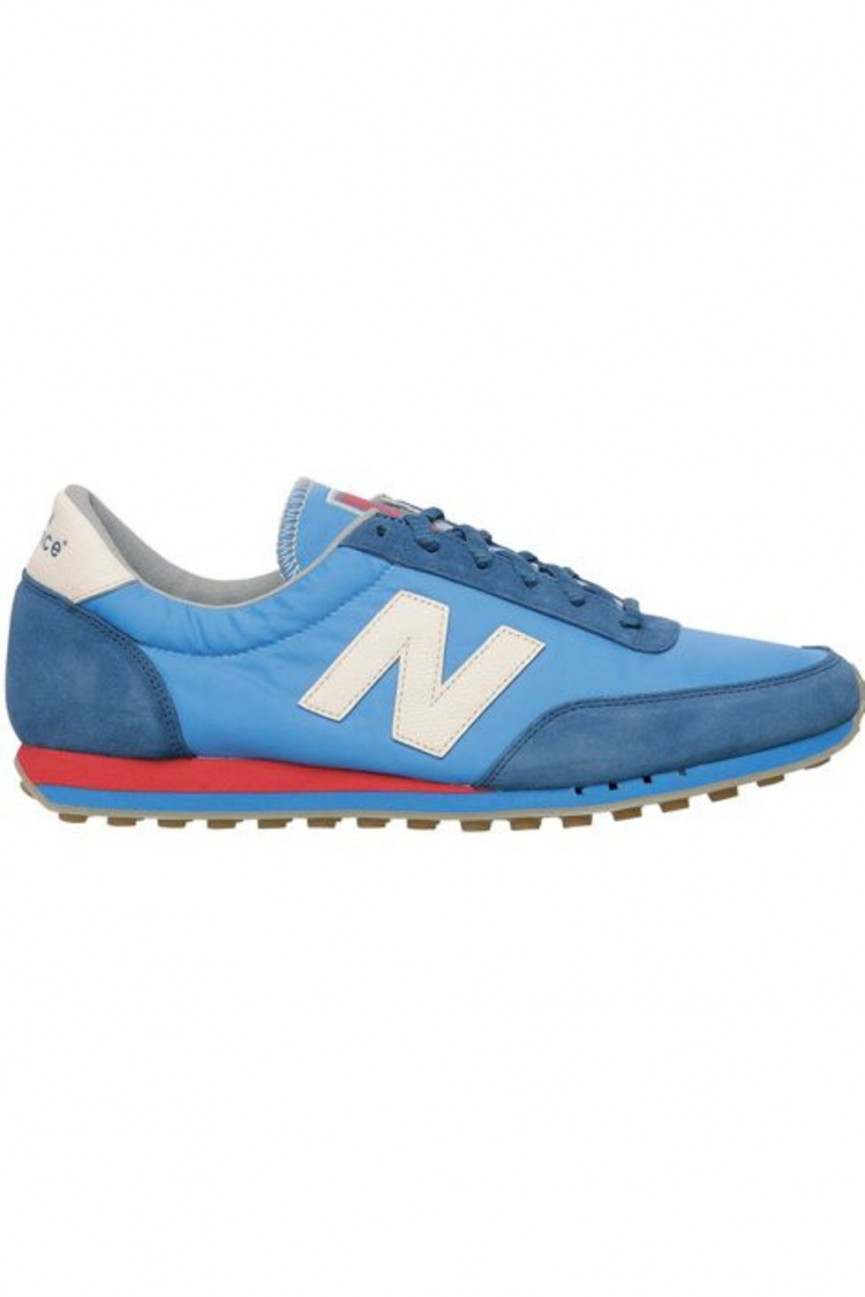 New Balance 410 (1975)
The Boston-based company, still owned by the husband and wife team of Jim and Anne Davis, will not endorse athletes and still manufactures in the US and England. Its stance has given its 410 style an insider following. So when fashion house Comme Des Garçon wanted to launch a trainer, it turned to New Balance.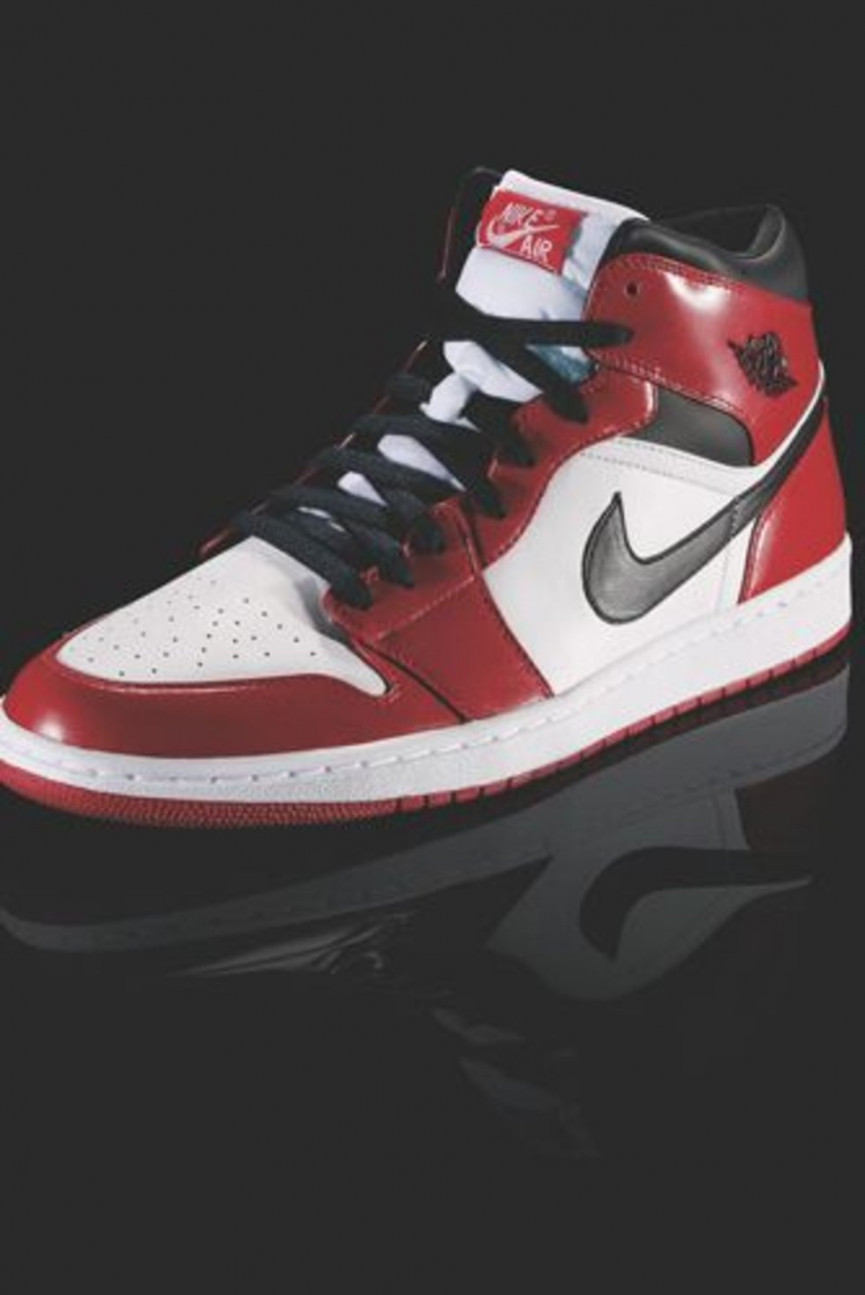 Nike Air Jordan (1984)
Perhaps the most collectible trainer of all time, the Jordan series grew out of a $2.5m (£1.49m) five-year sponsorship deal for then-fledgling basketball superstar Michael Jordan. Nike also paid the $5,000 Jordan was fined each time he wore them in competition – back then NBA rules stipulated boots must be white. A rebel was born.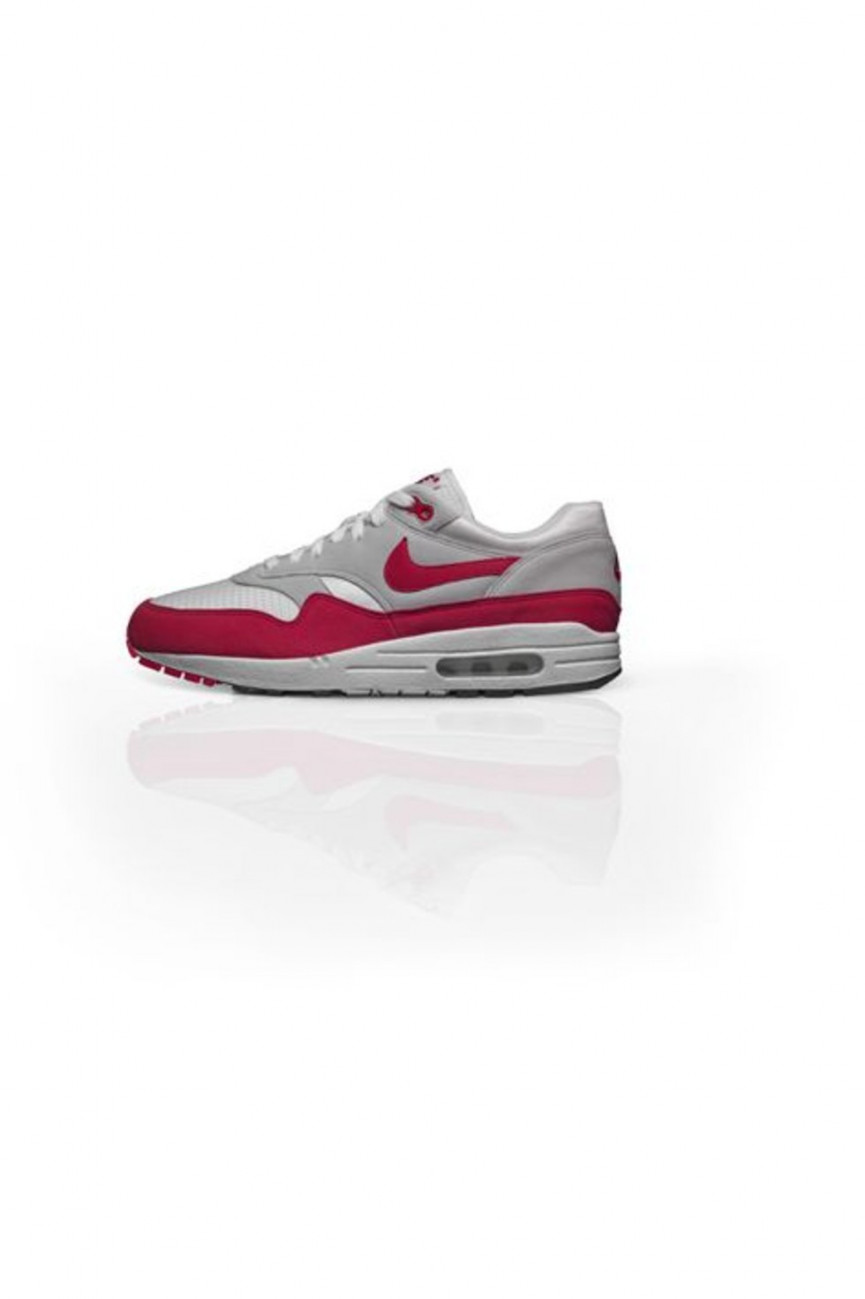 Nike Air Max (1987)
Like the iMac after it, the Max put its technology on show. The air molecules are trapped in a cushion – this was the first example of 'visible air technology' – which creates extra spring. Nike continues to upgrade and update this hugely popular trainer and there have been in excess of 20 different models since the Air Max launched 22 years ago.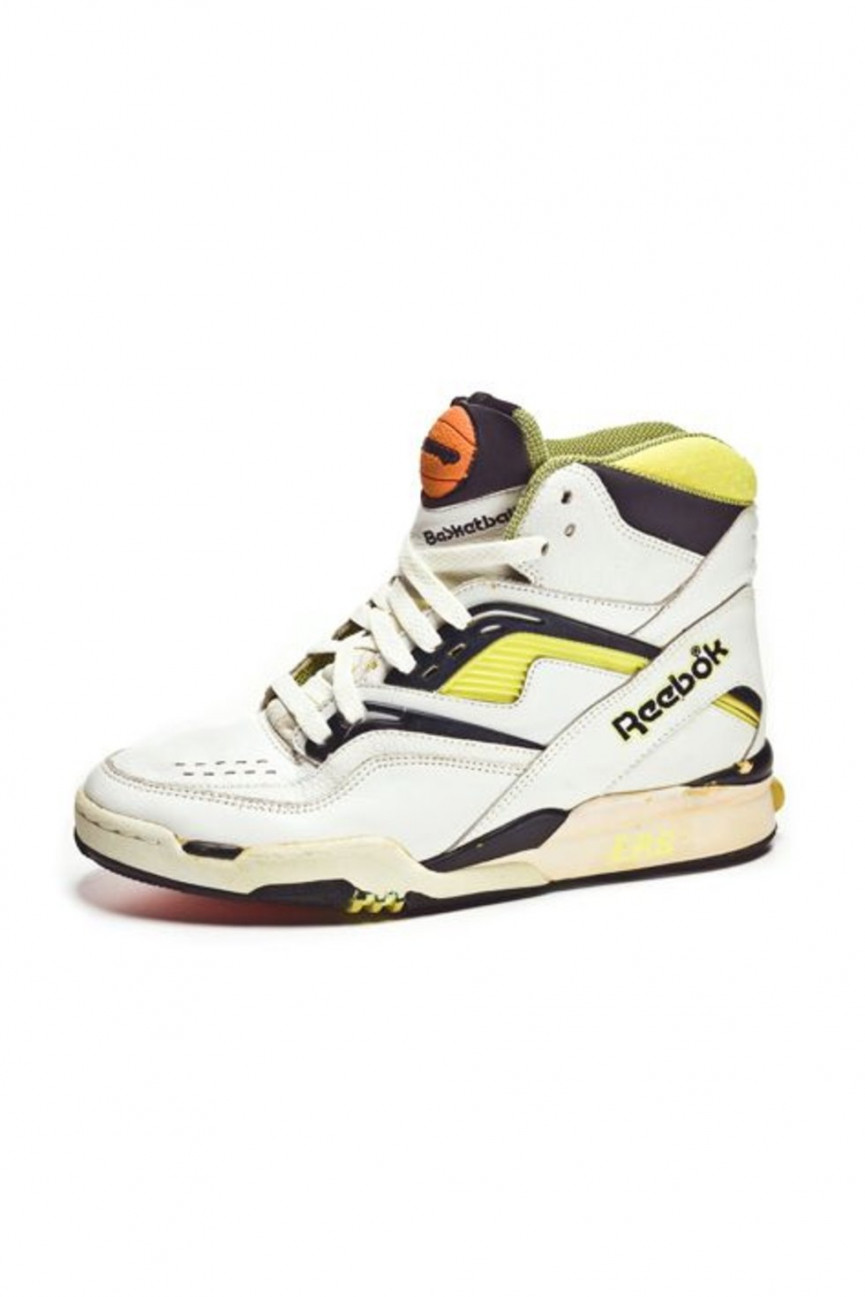 Reebok Pump (1989)
Pricey and hi-tech, the Pump was the result of a collaboration between Reebok's designer Paul Litchfield and design company Design Continuum. Gimmick or innovation? For a period in the early Nineties it was certainly the shoe to own, and Reebok still uses the technology in its ice-hockey skates.
Related Reviews and Shortlists