ShortList is supported by you, our amazing readers. When you click through the links on our site and make a purchase we may earn a commission.
Learn more
Terminator director heads to Borderlands to reshoot video game adaptation
Eli Roth no longer in control of the upcoming movie.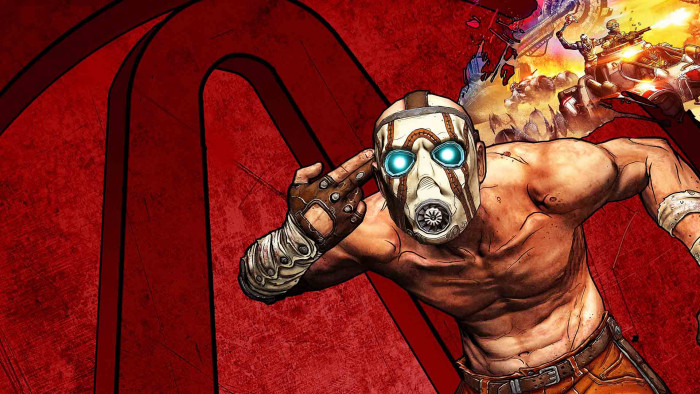 Cult classic shoot-'em-up Borderlands is one of a slew of video games to get a big-screen adaptation but its original director, Eli Roth, has left the project to be replaced by Tim Miller.
The Borderlands movie was announced originally back in 2015 but it wasn't until 2020 that Eli Roth signed up to the film which has been written by Craig Mazin. Mazin, who made the excellent Chernobyl, is no stranger to video-game adaptations as he is currently helming The Last Of Us for HBO.
Cast wise, there are some big stars heading to Pandora (no, not that one), including Cate Blanchett, Kevin Hart and Jamie Lee Curtis.
Terminator takeover
Miller, who directed both Deadpool and Terminator: Dark Fate, is no stranger to bringing beloved franchises to life but this time he is taking over a film for reshoots, rather than directing the whole thing himself.
This is according to Variety which states that Roth has left the video game adaptation to head back to horror, where he is set to make a full-length adaptation of his schlocky mock trailer Thanksgiving, which was part of Quentin Tarantino and Robert Rodriguez Grindhouse movie some 15 years ago.
According to the report, Roth has left the project and not been sacked and Miller will be taking over reshoot duties. This isn't the first time this has happened. The most famous example of recent years was the polish Tony Gilroy did on Rogue One: A Star Wars Story.
His extensive reshoots helped shape the movie into what we eventually saw - and gave him the keys tot he Andor TV show - but it was still Gareth Edwards name on the final product at the end.
Like comic books before them, video games seems to be the new IP for movie and TV studios to get excited about.
In 2023, we will get the aforementioned The Last Of Us on the small screen, as well as a Fallout adaptation and Mario on the big screen. A Bioshock film is coming from Netflix and a Death Stranding movie has also been announced by Kojima Productions.
Add to this a Five Nights at Freddy's film, Gran Turismo and Sonic The Hedgehog 3 and it's going to be a bumper few years for video game fans.
Main image credit: 2K Games
Related Reviews and Shortlists