ShortList is supported by you, our amazing readers. When you click through the links on our site and make a purchase we may earn a commission.
Learn more
Best video game adaptations: the ones that don't actually suck
It's game on for these movies and shows.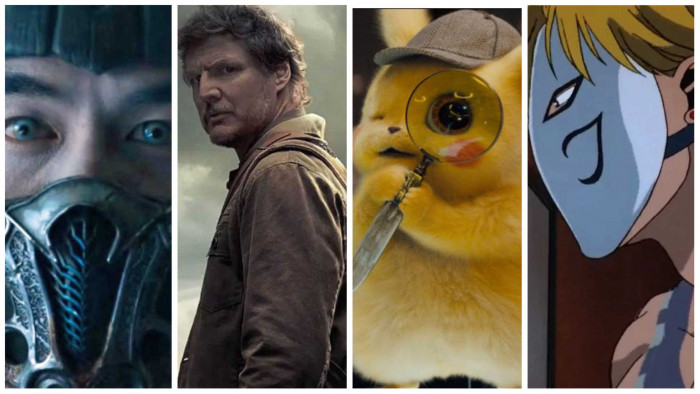 It's a busy time for video game adaptations at the moment. Netflix has revealed that it will be adapting the brilliant BioShock as a movie - let''s hope it's better than its Resident Evil series - and Sonic The Hedgehog franchise has made a huge amount of money at the box office.
Nintendo is hoping to do something similar with its Super Mario Bros Movie - and if the trailer is anything to go by, then we are in good hands. And The Last Of Us has arrived on the small screen. Whisper it, it may well be the best video game adaptation ever made!
UPDATE: With The Last Of Us finale aired, we look back at some of the best video game adaptations of all time. For us, TLOU is right up there but there have been a surprising amount of good game adaptations over the years.
This is a shock because video game adaptations may be popular but they are usually critically derided. This hasn't stopped a number of video game adaptations from being *whisper it* rather good.
Here we have chosen 15 of our faves. While you will only find a handful of 5-star gems in the list below, all of them will entertain in their own pixel-perfect way.
Best video game movies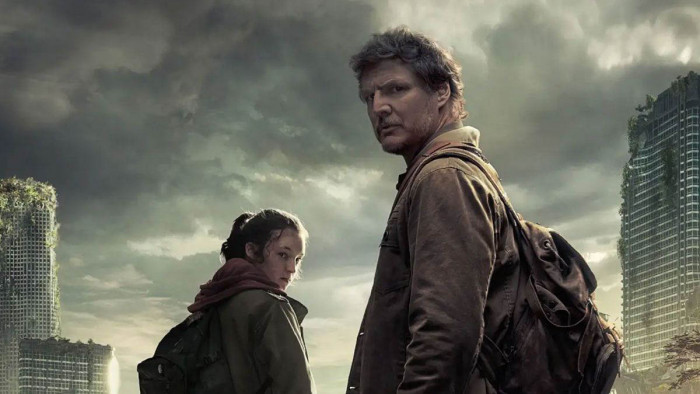 The newest arrival on this list is also the best. Craig Mazin (Chernobyl) and original The Last Of Us creator Neil Druckmann have created something special here. This is a video game adaptation that is more than accessible for those who have never played the game. And for those who are die-hard fans, they really won't be disappointed. HBO should have another mega hit on their hands with this one and we are huge fans.
Image Credit: HBO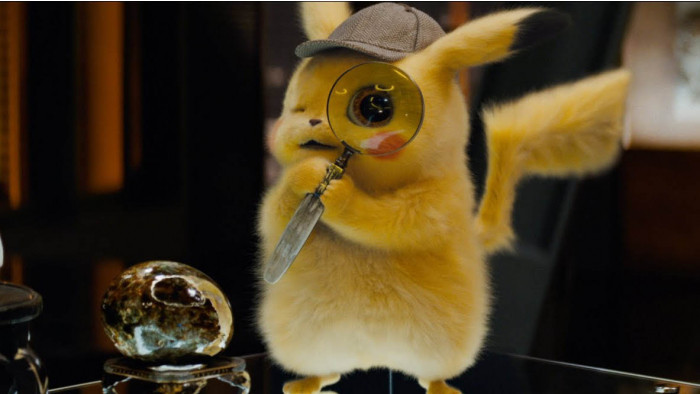 This is one of our favourite video game adaptations. Like Sonic The Hedgehog, this one melds video game characters with the real world. Pikachu goes full on detective mode, helping out the son of a great detective who is in search of his dad who has gone missing. Ryan Reynolds is the voice of Pikachu and propels a movie that is packed with surprises.
Image Credit: Warner Bros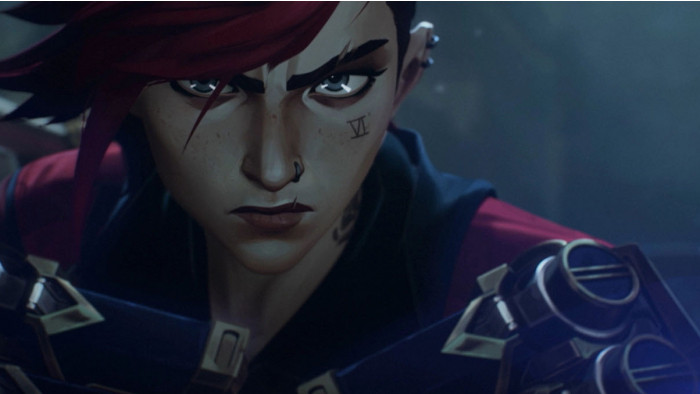 We were a little nervous when it was revealed that a League Of Legends show was coming to Netflix but Arcane is such a stunning show that you don't even need to understand the detailed lore of LoL. Focusing on sisters Vi and Jinx, this was released as a 10-year celebration of the game but it is so much more than that, with amazing animation and powerful storylines.
Image Credit: Netflix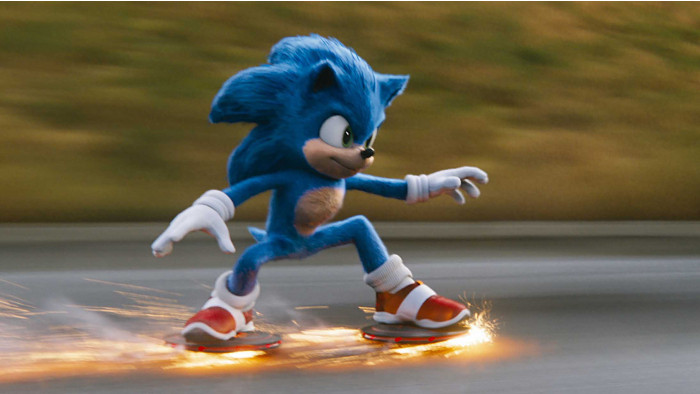 This one could have been a disaster. When the first image of Sonic was released, he was pure nightmare fuel - all teeth and none of the cuteness. Thankfully, director Jeff Fowler took the criticism on the chin and got his animators to redo the titular hedgehog. With Sonic's new look, a storyline that is better than you would expect and Jim Carrey in full Jim Carrey mode, we are fans of this one.
Image Credit: Paramount Pictures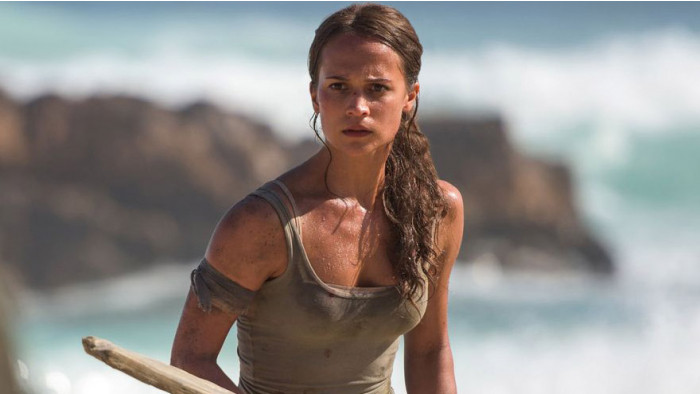 We would have liked a little more action in the 2018 adaptation of Tomb Raider but Alicia Vikander is ace in the role of Lara Croft. The plot is taken from the recent game reboots and it's a decent globe-trotting tale. If you are after pure cheese and bombast then definitely check out the Angelina Jolie Lara Croft movies, but this one offers the nuance that's needed for the character.
Image Credit: Warner Bros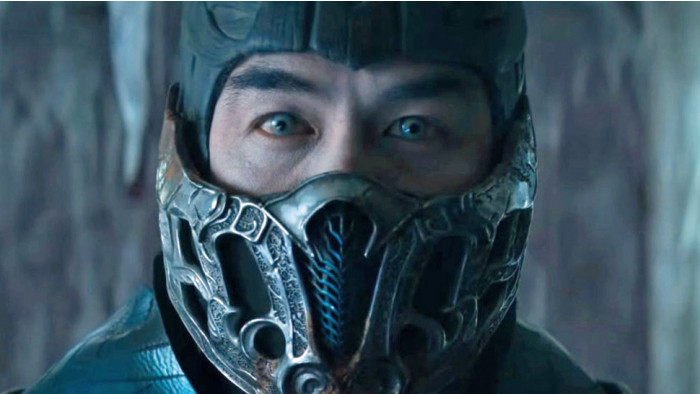 We have a soft spot for the 1995 Mortal Kombat movie (mostly because of the music), but this recent adaptation is a much better film. The action scenes are fantastic, the portrayal of key characters spot-on and the gore is there! It does feel a little rushed at the end, which is strange given this is a franchise famous for its finishing moves, but Mortal Kombat does more than enough to deliver.
Image Credit: Warner Bros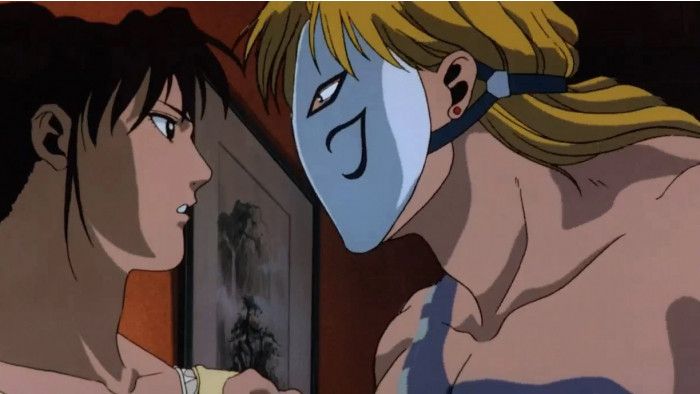 7

. Street Fighter II: The Animated Movie
Back in '94, the world was surprised when (finally) a decent video game adaptation was released. It was an anime based on Street Fighter II and it utterly captured the feel of the game, while enhancing the graphics with a beautiful animated sheen. Plot wise, M.Bison, Sagat, Balrog, and Vega are after new fighters to join their crime organisation which means they kidnap Ken to get to arguably the best fighter of all time, Ryu. Brilliant stuff.
Image Credit: Toei Company / Capcom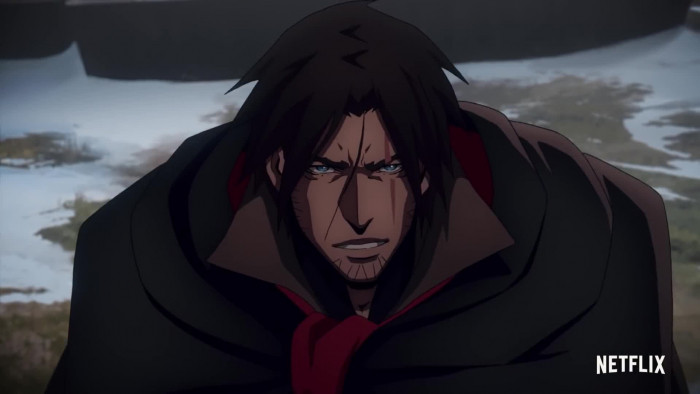 It may take its look from anime but the storylines and hardcore action are all taken from the game, which makes this another stunning animated series based on a video game. Its later series don't quite work but when this medieval fantasy hits the mark, it hits it perfectly.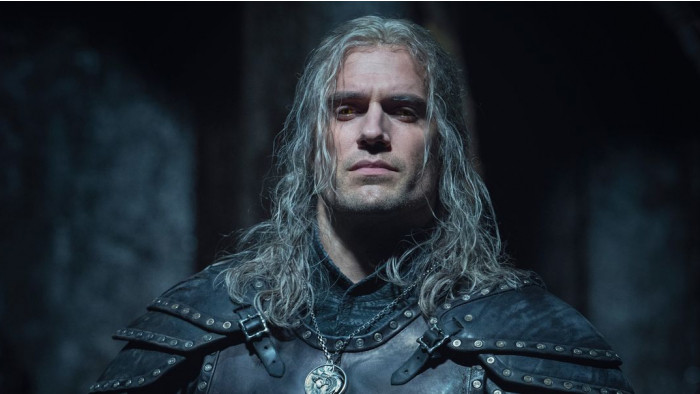 The Witcher is a superb adaptation of the seminal game, with Henry Cavill ideal as Geralt of Rivia, a monster-hunter for hire. The show really encapsulates what's good about the game but isn't scared to shift things around a little bit. We're not sure what will happen when Geralt is recast with Liam Hemsworth taking over but at least the show is continuing.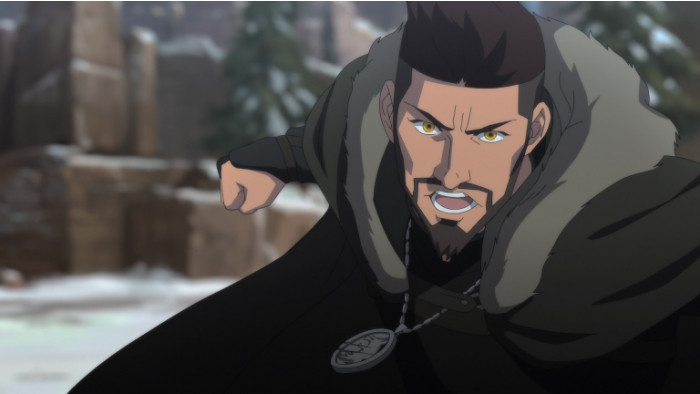 10

. The Witcher: Nightmare of the Wolf
This animated prequel to the hit Netflix show is a brilliant little movie that doesn't focus on Geralt but his mentor, Vesemir. The animation is superb (although it is a little anime-lite) and is packed with the monsters and mutants you want in a Witcher story. At only 83 minutes, it zips past but if you are after a new Witcher fix then this is for you.
Image Credit: Netflix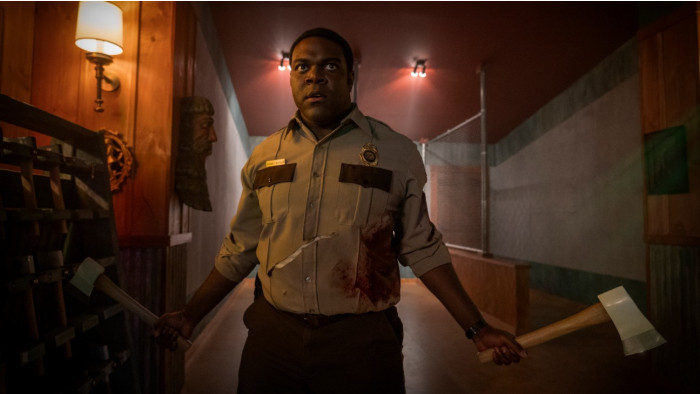 The newest video game adaptation on this list is also one of the very best. Werewolves Within is a comedy horror that has its roots in movies like The Lost Boys. Based on the multiplayer VR game of the same name, this whodunnit is packed with great comedy turns (from the likes of Sam Richardson and Milana Vayntrub) but doesn't let you down when it comes to the scares.
Image Credit: Ubisoft Film & Television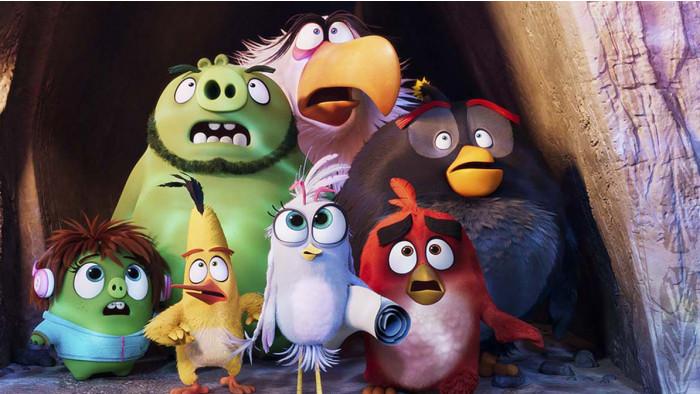 12

. The Angry Birds Movie 2
This animated prequel to the hit Netflix show is a brilliant little movie that doesn't focus on Geralt but his mentor, Vesemir. The animation is superb (although it is a little anime-lite) and is packed with the monsters and mutants you want in a Witcher story. At only 83 minutes, it zips past but if you are after a new Witcher fix then this is for you.
Image Credit: Columbia Pictures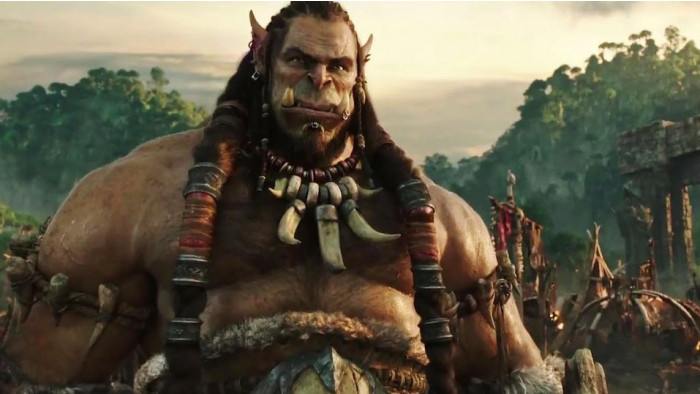 It's a shame that the critics panned Warcraft as this is a movie that should be watched by a wider audience. Aside from how faithful it is to the game, this is a fantasy epic that looks stunning. Yes, there are issues but the CGI still looks great and the smaller family tale that is at the heart of the story is certainly compelling. It's clear that director Duncan Jones is a fan of the game and we reckon he's done well to streamline the source material into one film.
Image Credit: Legendary Pictures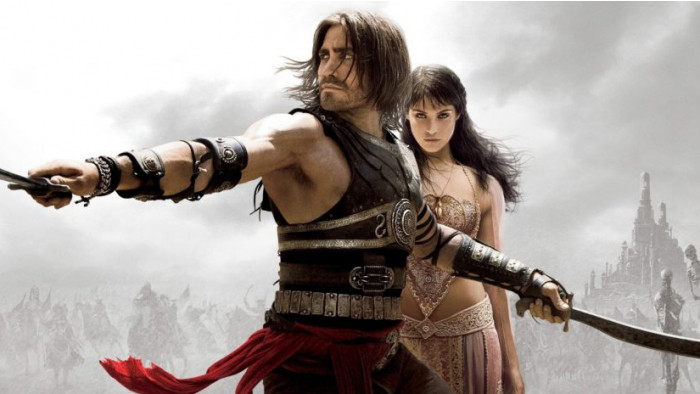 14

. Prince of Persia: The Sands of Time
Another video game adaptation that audiences slept on. Jake Gyllenhaal does a decent job in the titular role - although he is completely miscast in a role should have gone to a MENA actor - in a movie that is better than the more recent (and pretty similar) Assassin's Creed adaptation. While Creed was way too serious for our liking, Prince of Persia has that old-school adventure epic feel to the film, a coherent script and some fantastic cinematography that makes the movie effortlessly watchable.
Image Credit: Disney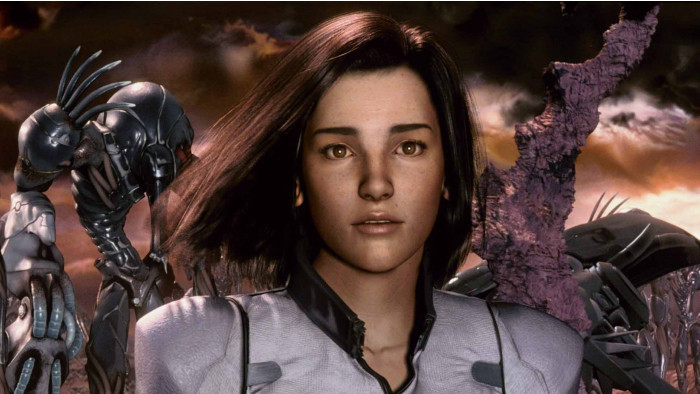 15

. Final Fantasy: The Spirits Within
Released back in 2001, Final Fantasy: The Spirits Within was a stunning achievement when it was first released, given it used cutting-edge photorealistic animation to tell its tale. Because of this it was bloody expensive to make and this money wasn't recouped at the box office. That's a shame as the animation is directed by Hironobu Sakaguchi, creator of the Final Fantasy franchise, and is packed with love for the game, even if it is a touch clinical at times.
Image Credit: Sony Pictures Releasing
Related Reviews and Shortlists