Stranger Things will soon get a third season. If that's too long to wait, then don't fear as one of the best board games to arrival for a while has appeared and that's a Stranger Things version of Monopoly.
Like last time, the entire thing will drop on Netflix all at once, for your bingeing pleasure, and of course it comes just in time for Halloween.
This means that if you want to avoid the crowds of fake blood-covered booze zombies, you've got the perfect excuse to opt for a spooky night in instead.
And if you do decide to go down this route, who not make a whole thing of it? Throw a Stranger Things-themed party, complete with these new board games, which Hasbro has brought out ahead of the Season 2 release.
Most importantly, there's now a Stranger Things version of Monopoly - great if you love your arguments to be scary and '80s-themed.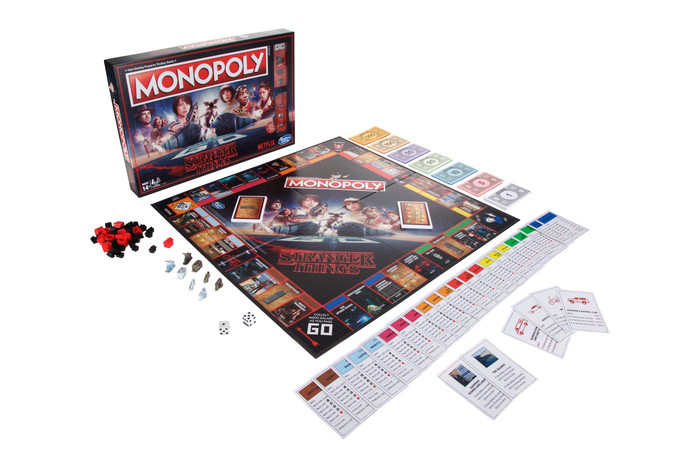 There is currently no info on which locations and characters are represented by the board and its pieces, but we're going to take a guess that jail has become the Upside Down.
What we do know is that Walkie-Talkie and Blinking Lights cards will replace Community Chest and Chance, while forts and hideouts replace houses and hotels.

There is also a new Eggo card game, which is very similar to Uno, in that the aim of the game is to get rid of all your cards before the other plays. It comes in this extremely good looking box.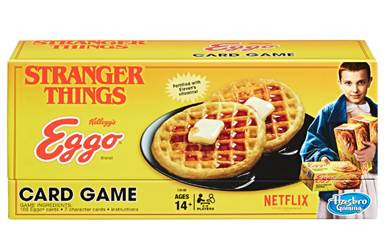 According to Bleeding Cool, the cards will "feature characters and art from the show, as well as outcomes based around the mythology of the show".

And last but not least, there's a new Stranger Things ouija board, which you can use to try and contact your mates in the Upside Down, as well as your dead great great great grandpa.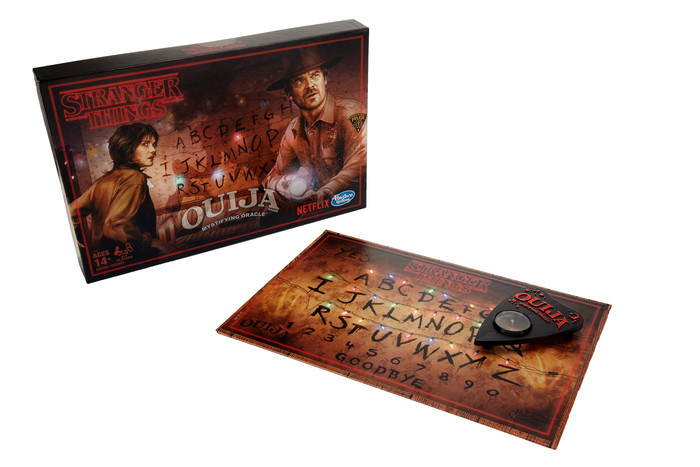 If you want to get hold of the games, you can get the Monopoly set here for £29.99, and can buy the ouija board here.
The Eggo game isn't available for sale just yet, but is expected to hit the market very soon.
(Images: Hasbro)