The best board games are the ones in which strategy and fun intertwine to make something special. That's why we couldn't be more happy that board games are going through something of a renaissance. Yes, you can still buy Cluedo, Monopoly and Risk, if you want to keep your elderly relatives happy at Christmas, but for the love of God don't - try our list of the best board games instead.
UPDATE: In exciting news, Atari VCS's former creator has popped up on Kickstarter in the hope you'll back his latest boardgame-based idea. A crossover between digital and tabletop gaming, his latest design is called the Gameboard-1 and consists of a 16-inch x 16-inch tablet designed for group gaming. If successful, it's set to be released by his company The Last Gameboard and acts as part digital interactive experience, part old school boardgame. He hopes the design will become the "Netflix for games", allowing you to access a multitude of games at the touch of a screen. And with over £115,000 already raised, the future is looking bright for this hybrid gaming concept.
Be warned: some of the options below may be hard to find on the high street, but they can easily be tracked down online with a little work. There are titles in our best board games list below to make you howl with laughter, deviously scheme or work with friends under intense pressure.
Sometimes all of them at the same time, if you're really lucky. There really is something for everyone, whether you have an hour to quickly kill or five to methodically take down.
Pro Tip: Sometimes rule books can suck the life out of a games night before it's even begun. It's well worth taking a look on YouTube, because you might find an easier to digest video tutorial to help you crack on quicker.
Vote for your favourite board game below and when you are done, and fancy a bit of video game fun, head over to our best Xbox One games list.
Best board games
Taking on the role of colonial governors of Puerto Rico may not sound like the most action-packed way to spend an evening, but this game is one of the best-balanced and most entertaining around, as evidenced by the sheer number of awards it has won over the years.
Each player has to manage their own area of the island, growing crops and sending them to the mainland using the three ships that also take everyone else's products.
It's finely balanced and satisfyingly strategic with plenty of ways to win, and screw over your opponents.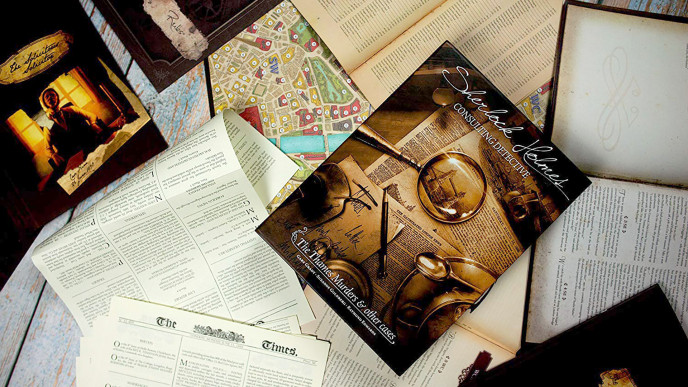 A team-based game of deduction, the aim is to co-operatively work your way round the board collecting clues and then deducing how each crime occurred and why.
The game even includes a set of newspapers for players to read, looking for leads as to where to visit next. It's very satisfying when everything clicks into place, as you share your latest theory with your teammates. The ten cases included in the box should give you and your sleuthing friends plenty to crack on with.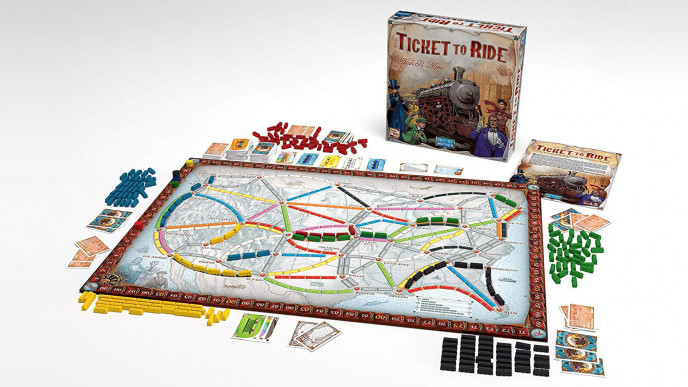 Prefer trains to power plants, as if the two were remotely comparable? Ticket To Ride requires you to make the biggest train network across the country by collecting the right cards to make your connections happen.
Your planned routes will likely clash with other players, and like the very best games it's really not clear who has won until the final piece has been placed. Expect a surprising number of twists and turns for a game based around rail track.
Any game that comes with a 'bureaucracy round' may seem daunting, but Power Grid is worth persevering with.
Up to six players take on the roles of different power companies, and have to bid against each other on plants to power their cities. The beauty of the game is the real-time market, where the price of resources goes up and down to reflect demand. Do you go with cheap but finite coal, or expensive renewables? Both strategies can work as you do your best to outwit the other players and power the most cities.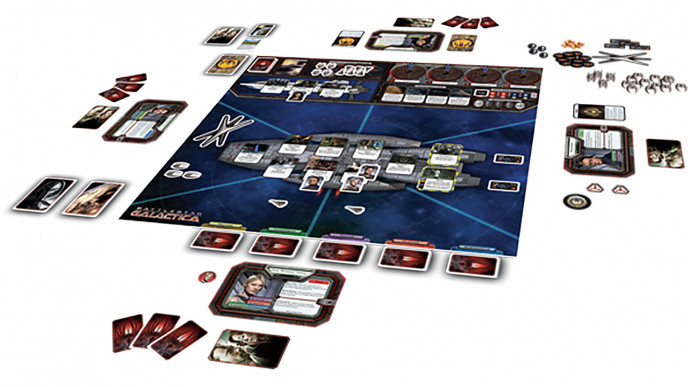 5

. Battlestar Galactica: The Board Game

From £50 (aprox)

View at eBay
You don't need to have seen Battlestar Galactica for this to work. All you need to know: in the show there are humans and evil human-lookalikes called Cylons.
Everyone is theoretically working to the same goal, but one or two of the players are secretly Cylon saboteurs. What follows is a game of suspicion where nobody trusts anyone else and the Cylons try to undermine the overall mission without getting exposed – ideally convincing the humans to imprison someone innocent instead, weakening their chances.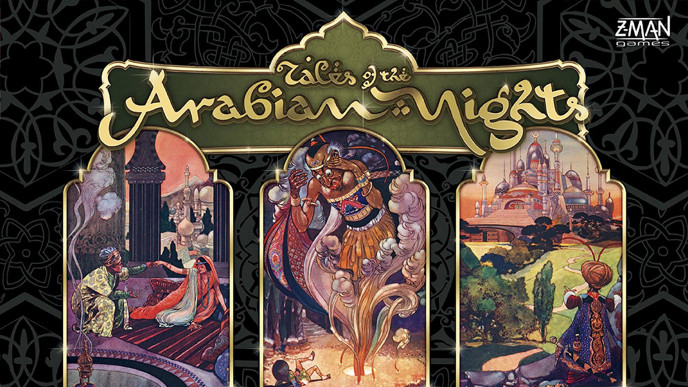 Tales of Arabian Nights is unlike anything I've ever played.
It's close to a multiplayer Choose Your Own Adventure game, but expect any strategy you have to quickly go out of the window as consequences are wacky and unexpected. Whatever the encounter, you have the same options whether you're meeting a prince, a beggar or a monster. You might assume seducing a monster wouldn't be the right course of action, but you never know… and given the Book of Tales contains over 2,000 unique events, you certainly won't memorise the best outcome any time soon.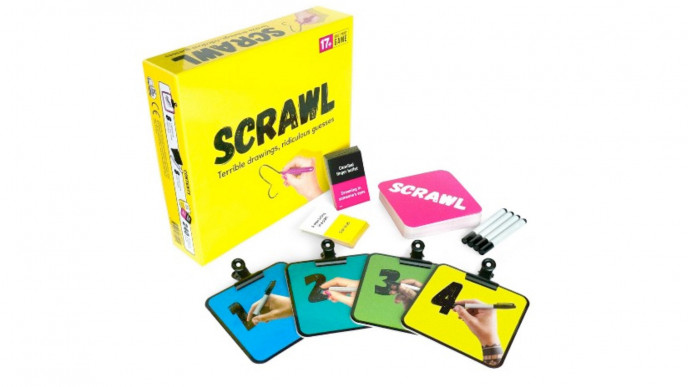 A cross between Pictionary and Chinese Whispers, Scrawl takes a simple concept to hilarious places.
Each player starts with a weird scene they have to draw. They pass it to the next player, who writes what they think it's supposed to be. The next player after that then takes that description and draws their own take, and eventually it comes back to the first player to pick a favourite. For pure belly laughs, there's nothing to beat it.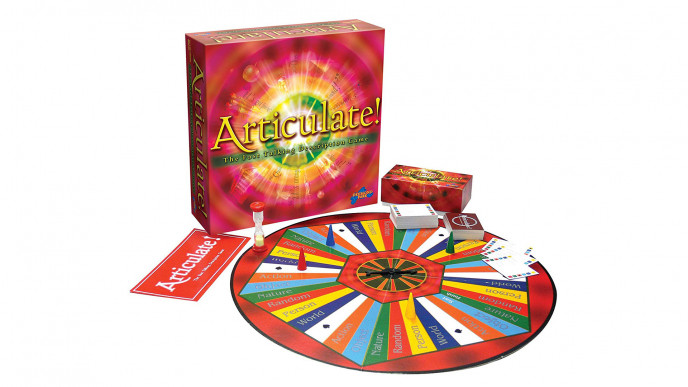 Can you describe a person, thing or event against the clock without using any of the words printed on the card? It's harder than it sounds, and you're relying on your teammates to figure it out.
Occasionally you'll have to describe something for both teams, leaving you to rely on in-jokes and private knowledge to make sure the right players get the answer. Expect to fall out with people over this when they manage to spend the whole minute failing to get your brilliant description of Sinbad the Sailor.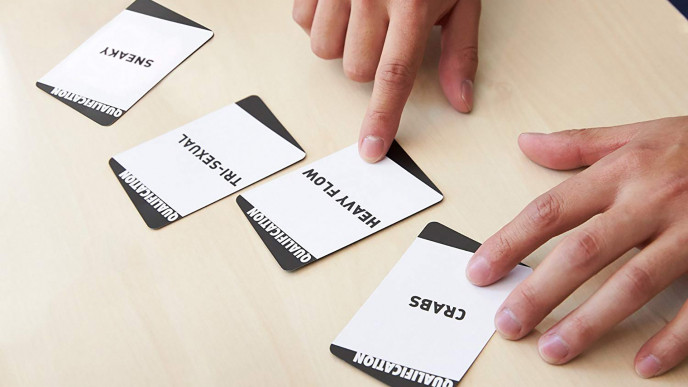 This one is great for breaking the ice at parties, as Funemployed is incredibly easy to explain and quickly brings people out of their shells.
One player is the recruiter. Others are job applicants for a randomly drawn role. Each player's CV is made up with cards divvied up at the start of the round. It's up to you to convince the recruiter your weird selection of skills make you the dream candidate. It's gamified improvised comedy, and silly, creative and hilarious in equal measure.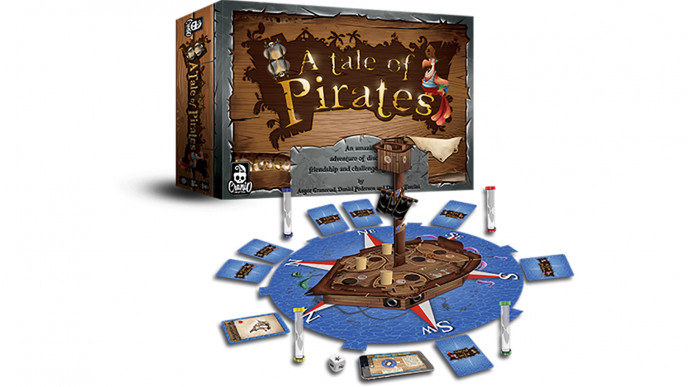 Surprisingly, the world of pirate-related board games doesn't begin and end with Pop-Up Pirate. This is a team-based adventure. You work together to control a ship and beat app-delivered missions against the clock.
Each action is taken by placing your egg timer in the right part of the cardboard 3D ship model, and with limited time before enemies sink your ship, the chaotic cooperation brings out some truly hilarious moments while you struggle get everything done. Novelty eye patches not mandatory, but strongly encouraged. Bonus points for a parrot, too.