ShortList is supported by you, our amazing readers. When you click through the links on our site and make a purchase we may earn a commission.
Learn more
There is no doubt that football stadiums are the modern churches.
Places for congregations of believers to come together and worship, praying to the god of sporting fortunes that their team shall score more goals than the opposition, and may the referee be smited down, as he knoweth not what he is doing.
And, accordingly, like their religious brethren, many of these temples of sport are strikingly beautiful, lovingly crafted in unique ways, fitting places to witness stories of heroic success and failure.
After following my team Leyton Orient around the country for many years, I feel able to stand judge on the UK's most beautiful football stadiums – but remember: beauty comes in many forms, so prepare yourselves for a smorgasbord of architectural delights, both conventional and otherwise.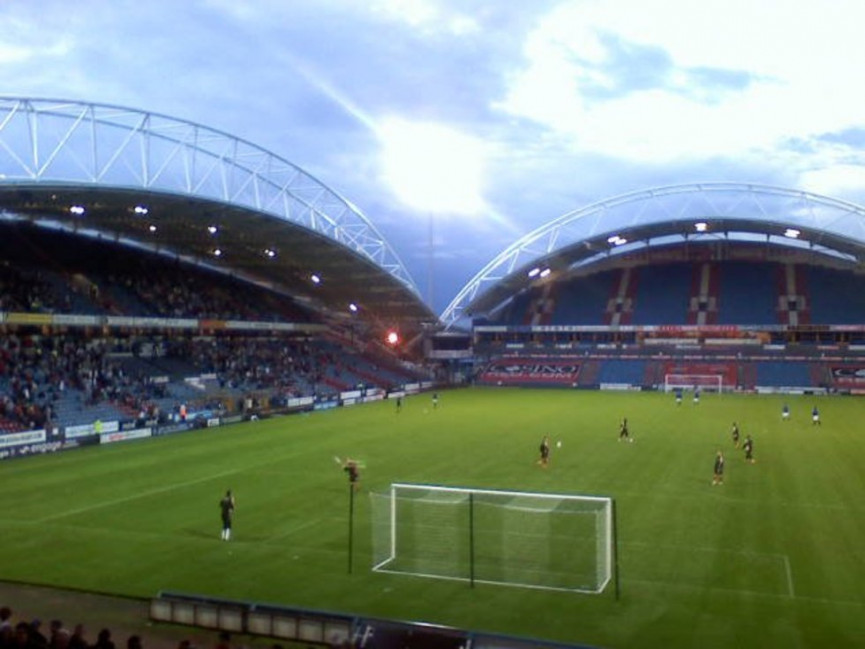 15. The Kirklees Stadium (Huddersfield Town)
A rare example of a modern stadium being full of character, this opened in 1994 and immediately became a fans' favourite, with its distinctive banana-style arches. Despite my first trip here ending in a 3-0 defeat followed by the sacking of our manager, I've always remembered this as a cracking stadium, so that tells you that it must be a goody.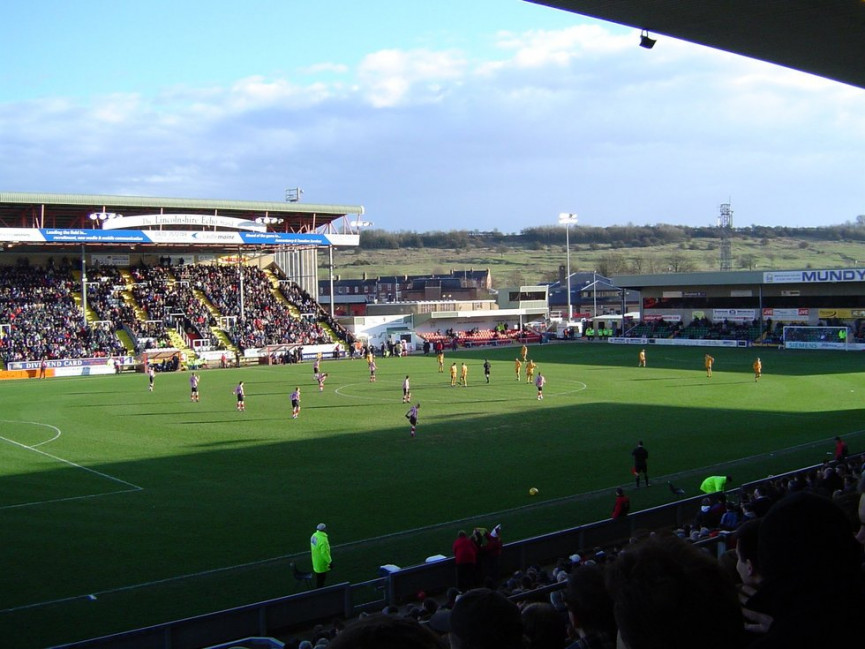 14. Sincil Bank (Lincoln City)
Come for the cathedral: stay for the football. That should be Lincoln's motto, with Sincil Bank a lovely old stadium which has been the home of Lincoln City since 1895. It's one of those cracking grounds which you wouldn't even know was there, tucked away behind rows of terraced housing before – whoomph – there it is, with a lovely rural vista in the background.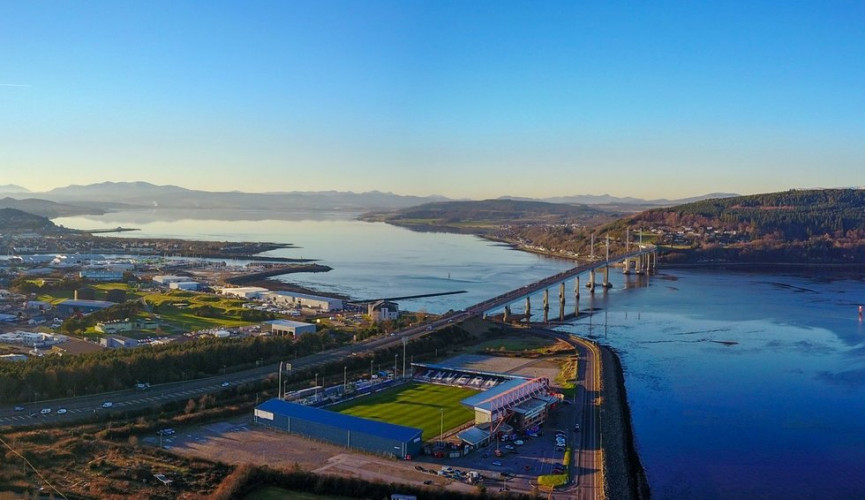 13. Caledonian Stadium (Inverness Caledonian Thistle)
A simply stunning location for a ground, the Caledonian Stadium looks out off the Moray Firth, just north of the city of Inverness. The club stands next to the gateway to the Highlands – aka the A9 - and the ground itself is a lovely little place, with the high winds favouring a get-it-in-the-mixer-and-see-what-happens style of football. Next time you're off up to pick some purple heather from the very tip of the UK, be sure to stop off for a match on the way.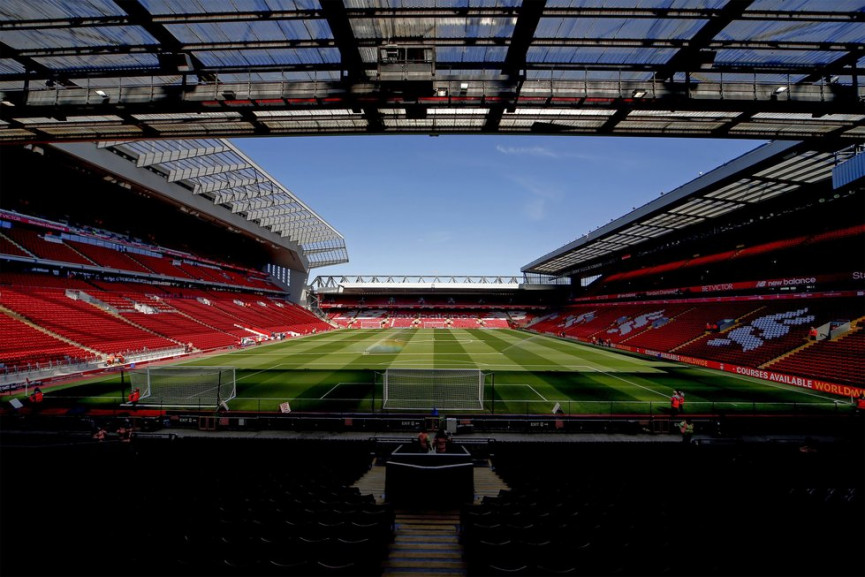 12. Anfield (Liverpool)
Yes, it's got that sense of superiority that only decades of constant success can bring (another one of those later), but there's no doubt that Anfield is a truly beautiful place to watch football. It's constantly been modernised without losing its charm and atmosphere and the famous Spion Kop is, well – it's The Kop, isn't it?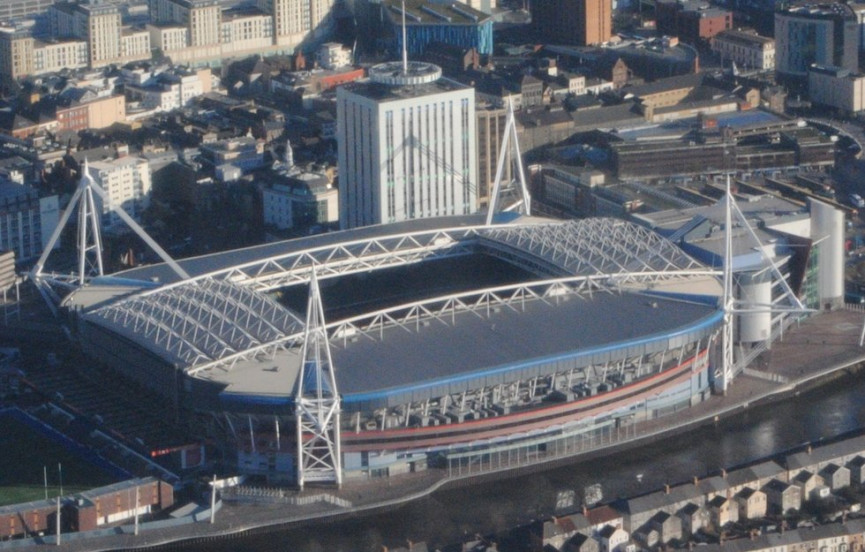 11. The Millennium Stadium (Wales)
There's no two ways about it: modern grounds are no match for the old ones. They're often soulless, identikit places, with practicalities taking precedence over beauty. But, like Huddersfield's stadium, the new Welsh national ground deserves its place on this list. It's everything that a big stadium should be, with fans close in on the action and that amazing fully retractable roof – hey, technology can be beautiful too you know. Its location is fantastic – right in the middle of Cardiff and next to the River Taff, with its distinctive four corner structures looming large. I saw the Os lose a play-off final here and I still love it which is testament to its excellence.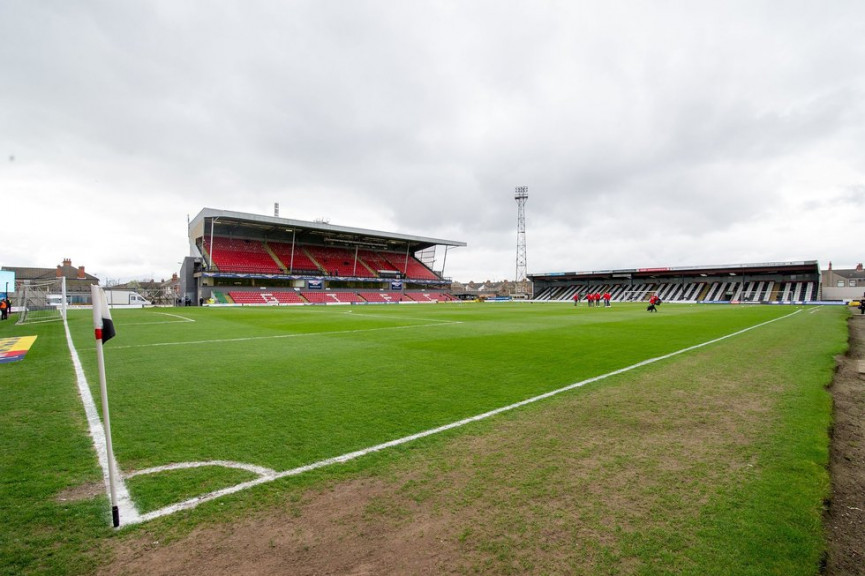 10. Blundell Park (Grimsby Town)
For a start, it's actually closer to Cleethorpes than to Grimsby, which is handy as it means you can get the train in straight to the beach, so bring your bucket and spade. And as for the ground itself? It's like a subbuteo stadium, with classic floodlights and a brilliantly old-school under-stand 'club' for away fans. It's a proper ground, and that makes it beautiful in my eyes. The ground is, in fact, the lowest stadium in the whole of the UK, at just 2 feet above sea level, so enjoy it while you can before Poseidon gets his watery hands on it.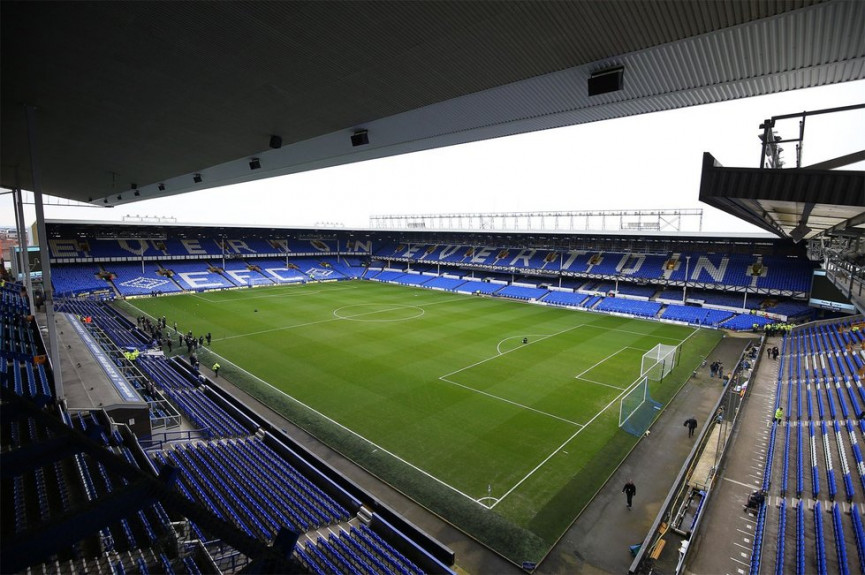 9. Goodison Park (Everton)
A stadium in dire need of modernisation – hence the club's persistent desire to move to a new ground, but there's no doubting the old wooden charm of the place. Unique, of course, for having a church, St Luke's, that lies just yards from one of the corner flags; a situation that, brilliantly, means that the club never play in early kick-offs on Sundays in order that services may take place before any football. 'The Grand Old Lady' has witnessed many sporting battles over the years including an FA Cup match in which a certain Paul Gascoigne ran the Os ragged in one of his last great matches. Frankly, it was a joy to witness in such a place. 8. Bootham Crescent (York City)
It is, frankly, astonishing that this glorious ground will witness sixth tier football next year, but at least it'll make a lot of fans of other National League North clubs very happy at getting to visit Bootham Crescent. Located in the centre of York – pretty much all of which is spectacularly beautiful – it's everything that a lower league ground should be, with fans virtually on top of the players, terracing still available for both home and away fans and an array of excellent pubs all across the city. Well, everything looks better after a beer or two doesn't it? 7. St James' Park (Newcastle United)
The first time I turned the corner and saw the famous Gallowgate End of St James' Park, the hairs on the back of my neck stood up, which is exactly what should happen when you see a famous old ground. Despite not boasting the biggest capacity in the UK, there's something about it which seems utterly daunting in size, and the sight of 50,000 baying, zebra-attired Geordies is a beautiful sight indeed.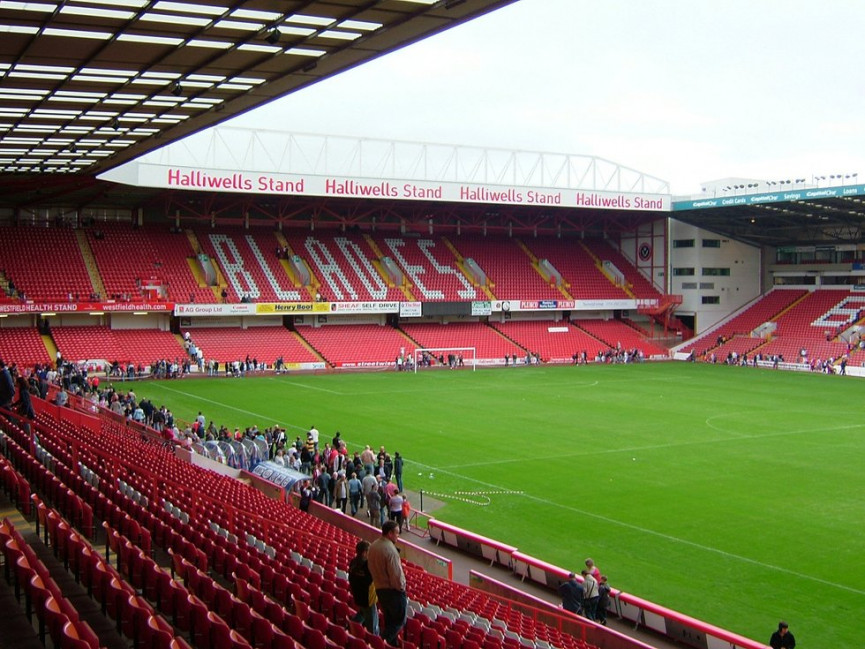 6. Bramall Lane (Sheffield United)
I might be slightly biased here, seeing as my last trip to the Lane saw me take in a truly glorious completely-against-the-run-of-play leap-like-a-salmon last-minute headed equaliser, but Bramall Lane really is a fantastic ground. It's a perfect example of a fully modernised 'old' stadium; remarkable given that it is, in fact, the oldest major stadium to still be hosting matches. It's also one of those wonderful grounds in which the stands are incredibly steep, meaning that I was convinced I was going to end up on the pitch by cascading down the terrifying stairs when that goal went in. A beautiful, historic place.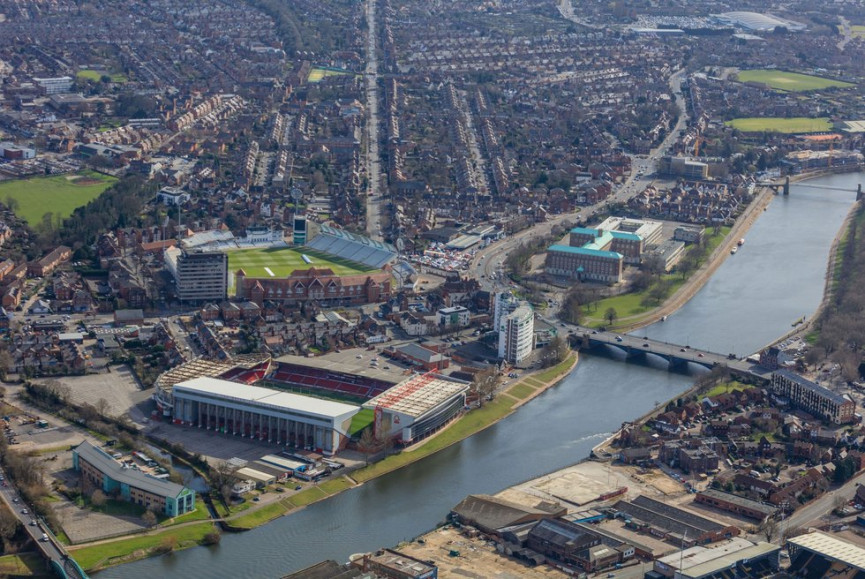 5. The City Ground (Nottingham Forest)
Like Villa Park, a venue synonymous with great FA Cup semi-final tussles and, again like Villa Park, a famous old ground which saw some classic European nights in the era when Forest reigned supreme under Brian Clough. The glory years may have gone – for now – but the stadium remains a beautiful venue, situated on the banks of the River Trent and within a kicked football's distance of two other great stadiums, Meadow Lane (Notts County's ground, which narrowly missed this list) and Trent Bridge, home of Nottinghamshire County Cricket Club.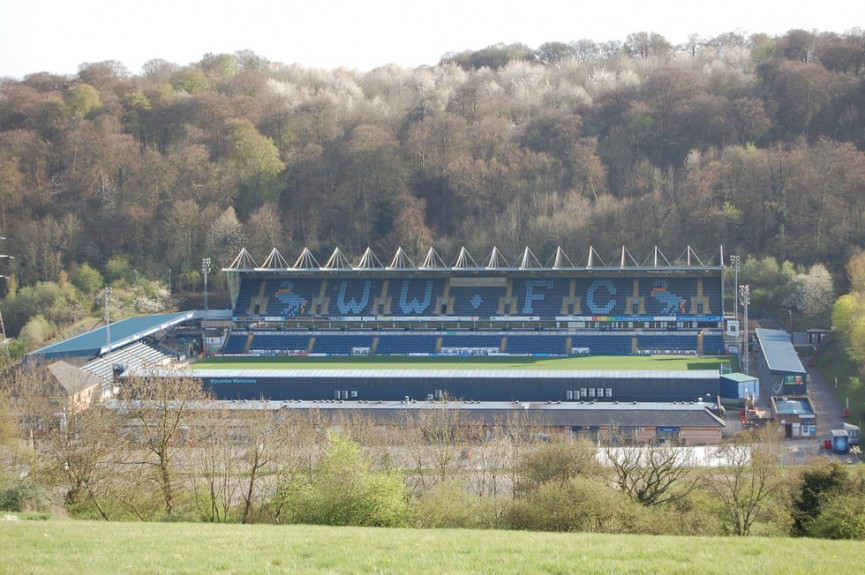 4. Adams Park (Wycombe Wanderers)
The rolling Chiltern Hills, red kites swooping overhead and a gathering of trees behind the main stand; there's no doubt that Wycombe's ground takes you close to nature. Sometimes, however, a little too close, since the start of a second half last season had to be delayed as the groundsman had to come on to remove a concussed partridge which had flown into the roof of the terrace and rebounded into the six yard box. Still, you've got to get in the mixer sometimes haven't you?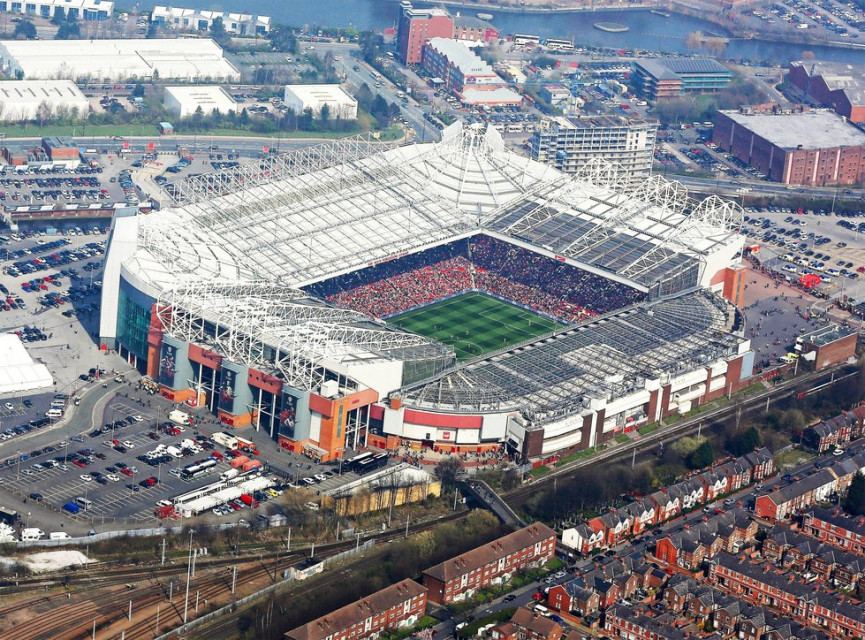 3. Old Trafford (Manchester United)
You can't deny it: this place oozes history. Yes, it's massive and yes, it has its prawn sandwich brigade, but this is a ground with history etched into its very soul; the sight of the 'holy trinity' statue of Best, Law and Charlton gazing toward Old Trafford could move even the most ardent United hater. Another example of a ground that's been modernised and extended without compromising what makes it special, there are few more beautiful sights in football than a packed Stretford End. 2. Villa Park (Aston Villa)
A place that will forever associated with glorious FA Cup semi-finals in the eighties and nineties, it's a real shame that we never get to see them played at this famous old ground any more. Given Villa's wretched form for the best part of a decade, the beauty of the rebuilt, mosaic-adorned Holte End is probably the only reason fans kept turning up.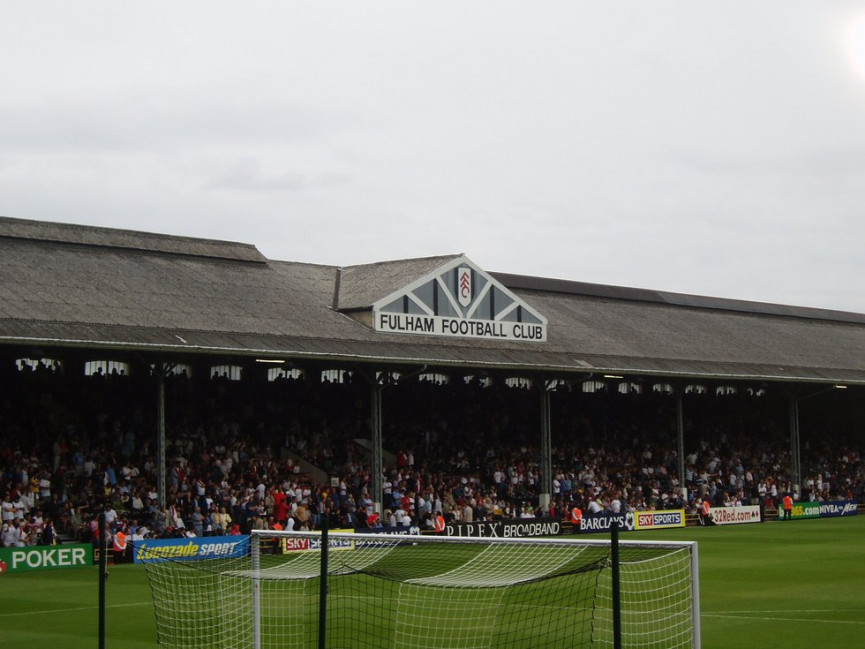 1. Craven Cottage (Fulham)
Yes, they might be Orient's traditional cross-city rivals, but there's no doubt that the Cottage is a wonderful, charming old ground. Of course, its most famous feature is its pavilion – the present-day 'cottage' (the original was destroyed by fire in 1888) – but virtually all of it has a distinct aesthetic beauty, with both the pavilion and the Johnny Haynes Stand given Grade II listed status, while the gable on the Haynes stand is one of very few that still remain. Of course, not only that, but the stadium lies on the banks of the Thames; you can even watch the Boat Race go by. The club have considered leaving the Cottage a few times over the last couple of decades, but we hope they never do. A refreshing kick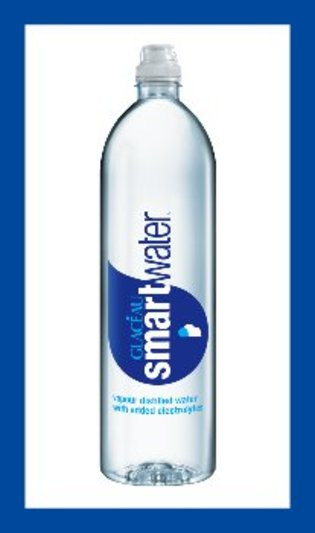 Whilst watching your team in a closely fought match its good to stay hydrated. With smartwater, each super sleek bottle is 100% recyclable and is available in a 600ml and 850ml sports cap. smartwater is vapour distilled from British spring water with added electrolytes to help create a distinctively crisp clean taste, making staying hydrated effortless.
Related Reviews and Shortlists