ShortList is supported by you, our amazing readers. When you click through the links on our site and make a purchase we may earn a commission.
Learn more
The world champion sprinter clues us in on his love of Michael Jackson, cricket and fried chicken
This year in Moscow, Yohan Blake will defend the 100m World Championship he won in Daegu in 2011 at the age of just 21. He told us what work he has to put in to achieve that goal and what it's like running with Usain Bolt.
What's the worst injury you've had?
I am fortunate that I have never had a serious injury. My coaches and team do all they can to make sure my body is in the best condition and can take the intense training that I put it through.
How strict is your diet?
When I am training, I eat 16 bananas a day. People think I am joking but I really do. For anybody who does high intensity training, bananas are a great way of getting energy.
Do you have a guilty pleasure?
I love fried chicken. Apart from that, I eat very well because I know the importance it has on me in training.
Do you use any gadgets or technology in training?
The coaches for both me and Usain Bolt use Dartfish technology. I don't know exactly how it works but it can slow everything down so coaches can assess our technique. It monitors everything down to the smallest detail – even if your foot is at a slightly wrong angle off the starting blocks. I embrace any technology that will help me race.
Do you ever play cricket as part of your training?
Not as part of my training – but I could have been a professional cricket player. When I was a kid, I was a very good bowler and could have gone on to play for the West Indies. Usain could have played professional cricket as well. He is not as good as me, but he would never admit that.
Who trains harder: you or Bolt?
He has said he doesn't train as hard as he could and that shows just how good he must be. I give everything in training. I train twice as hard as anybody I know.
Where in the world do you do most of your training? How did Birmingham before the Olympics compare with the rest of the world?
We train mainly in Jamaica. It is home and is a country that breathes running. It is in our genetics. Birmingham was great to us in the run-up to London 2012 – the people were amazing.
Is training for the World Championships different to training for the Olympics?
I can only answer for me and, for me, the answer is no. I won gold in 2011 as the youngest 100m winner ever and hopefully I will repeat that success.
Do you get nervous before a race?
I am so focused that I don't get nervous or notice anything going on around me at the blocks. Then when the gun is fired you see The Beast.
How do you spend your gym time?
Mostly doing weights, and that's normally in the evenings. I need to be careful that I don't bulk up too much, and power-to-size ratio is something my coaches keep a close eye on.
What's on your iPod when you train?
I listen to a lot of Michael Jackson. I never miss training, but the day I found out he passed away I didn't go in because I was so upset. I like stuff that is upbeat and gets you in the zone. I like Mr Vegas, a Jamaican artist who does some high-tempo stuff.
What do you like to do after a hard day of training?
I am very good at being able to switch off after training. I watch sport – mainly cricket, but also football. I also listen to music and just chill out with friends. Thinking about things constantly will not be of any benefit.
(Image: Rex Features)
Latest
Health & Fitness
The best meal replacement shakes: from Huel to Jimmy Joy
Health & Fitness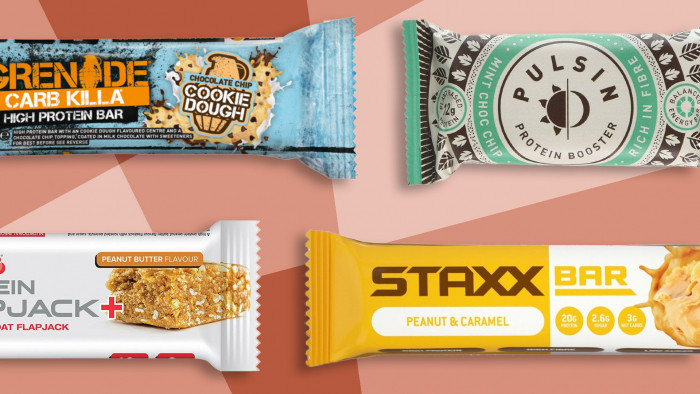 Best protein bars 2020: fuel your fitness
Related Reviews and Shortlists