ShortList is supported by you, our amazing readers. When you click through the links on our site and make a purchase we may earn a commission.
Learn more
Someone's invitation is waiting for you. But what actually *is* LinkedIn?
Your invite to the most confusing party on the internet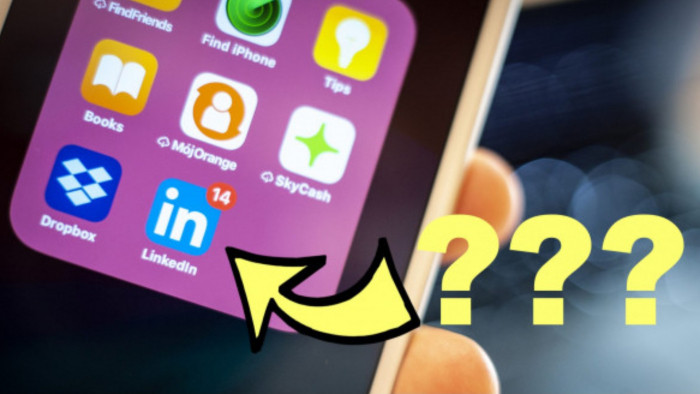 At the weekend my retired Dad told me he keeps getting emails telling him that certain people's invitations are waiting for him on LinkedIn. My Dad works part time as a driver and has never signed up to LinkedIn in his life. How do they do it? Nobody is safe from them.
I get regular emails from them despite never using the thing. Telling me that I have an invitation from somebody I either a) Have never heard of and have no idea why they would want to 'connect' with me, or b) Someone I actually know and could contact through around three other social channels. I usually already have their phone number.
I have, in around eight years of being on the platform, received two emails that were useful about some work, only one of which resulted in something. My photo on there is a cropped picture from a wedding I attended in 2011.
I remember setting my profile up for a job and finding it like sort of writing an annoying templated CV that won't let you include certain details but then asks you to remember others, like what dates you started and ended every single job you've ever had. Which, unless you're over 50, is probably a lot of jobs.
I just logged in for the first time in about two years, and I have notifications. One of them is to wish a girl I used to work with a happy birthday. What kind of psychopath would wish someone a happy birthday ON LINKEDIN? Surely that should be a punishable offence.
It looks a bit like a shit Facebook now – there's people posting things on a sort of wall, saying they're 'in town', the second post down is by a restaurant I have no recollection of connecting with. I have no idea what I'm supposed to do on it.
It's telling me to congratulate a man I snogged at University on his work anniversary. I cannot stress enough how much I truly want to know the actual percentage of people on LinkedIn who congratulate people on their work anniversary. Has anyone ever done it? I might start writing 'Well done on not getting fired!' on everyone's profile every year and see if anyone notices. In the year of our lord 2019 nobody wants to be reminded that they've been in any job for over five years.
Another notification tells me there's '124 contacts from your address book that you haven't connected with yet.' What address book? Are they inside my phone? If I haven't needed to connect with them thus far I probably don't need to.
I check my inbox. I have a message from a man offering me a great rate on B2B advertising that has clearly been sent to hundreds of people, and a message from a freelancer I used to employ that opens with 'Sorry for communicating with you on such a formal platform.' and asking me to 'endorse him' for his chosen job. To paraphrase Groucho Marx, any website that values my endorsement is not a website I would trust an endorsement from.
Only recently did I think that LinkedIn might be slightly cool, when they took over a pop-up pub in which you could scout for jobs, aptly called, The Linked Inn. So bravo for that one, guys.
Come to think of it, I'll have a lot more time to spend in pubs soon because my current contract is coming to an end. I should really start looking for work. Oh god I should probably get to The Linked Inn and actually network so I can get enough money to afford to eat. I take it all back! LinkedIn is great! Someone hand me a job! Guys! Guys?
Related Reviews and Shortlists