ShortList is supported by you, our amazing readers. When you click through the links on our site and make a purchase we may earn a commission.
Learn more
Netflix's password sharing crackdown might actually be working
You may hate them, but Netflix's account sharing measures are working.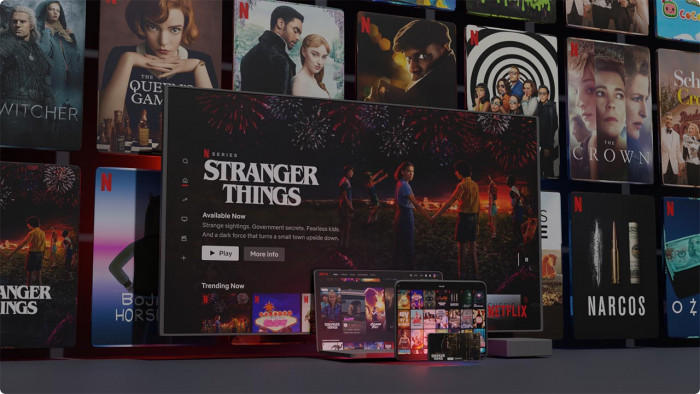 Many of you may have noticed Netflix isn't letting you use your parents', brother's, friend's or ex's Netflix account anymore.
It's all part of the streamer's anti-password-sharing measures, which have just kicked in for those in the US and UK. And, annoyingly, it sounds like the tactic may be having the effect Netflix wants.
According to Antenna figures cited by Variety, Netflix daily sign-ups have increased by 102%, based on figures recorded between May 25 and 28. This means the better part of 100,000 new members a day.
Cancellations increased too, but not to the extent of new sign-ups, with a 25.6% increase.
Of course, Netflix probably had a good idea this was going to happen anyway. Folks in the US and UK were far from the first to get these new anti account sharing measures.
Sharing is not caring
It started in spots like Chile, Costa Rica and Peru in February after a limited trial, then spread to Canada and New Zealand. And then a whopping 103 countries went under the hammer in May.
We've only seen the restrictions actually start to apply in the last week or so, though, because of how the system works. Devices have to be signed into Netflix using the account's "home" Wi-Fi network once every month.
Last year Netflix said it estimates more than 100 million people were using shared accounts. It once, now famously, made this behaviour part of its marketing message. Back in 2017 it tweeted "love is sharing a password."
However, recently we have seen Netflix backtrack on a couple of important things. Former Netflix CEO Reed Hastings was never keen on having advertising in Netflix, and was all about "delighting" customers. You may have noticed Netflix now has an ad-packed tier, introduced in 2022. And Reed Hastings is no longer the company's CEO.
You only have to look at Netflix's stock price to realise why the company has felt the need to take these big swings. Is value tumbled to just 30% of its peak price over just a few months in late 2021 to early 2022. Customer satisfaction matters, but so does shareholder value, sadly.
While account sharing is still possible, you now have to pay for it. Subscribers to the Standard and Premium Netflix tiers can add extra people for £4.99 a month — the same cost as the ad-funded subscription.
Related Reviews and Shortlists