ShortList is supported by you, our amazing readers. When you click through the links on our site and make a purchase we may earn a commission.
Learn more
Netflix's killer new thriller heads straight to number one in the movie charts
It's all change at the top for Netflix.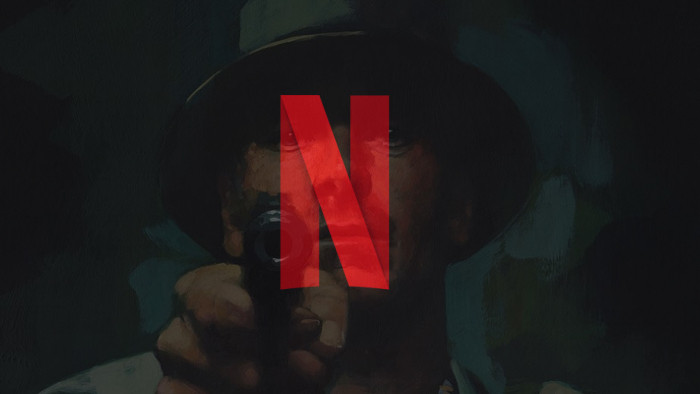 Netflix has a brand-new number one movie and it is a rare treat: a film that's a hit with both viewers and critics alike.
The Killer is the latest movie by David Fincher and is an adaptation of an acclaimed French graphic novel of the same name.
It stars Michael Fassbender as a hitman who is also a perfectionist. When one of his jobs goes wrong, however, his life is upended. To rectify the situation, he turns on the people that used to pay his wage.
It's a superb watch and was one of ShortList's most anticipated Netflix movies of the year.
The reason: the film marks the second collaboration between Fincher and Andrew Kevin Walker. The first was Se7en and while this movie is a little less darker, and doesn't quite keep you guessing, it's a fantastic takedown of the hitman genre, just as Se7en upended what a detective movie could be.
The movie, according to FlixPatrol, has headed straight to the Netflix movie top spot and is almost twice as popular than second place Locked In, according to the site's own popularity metrics (917 v 582). The movie has been a hit with critics, too. It's currently 85% on Rotten Tomatoes, which is decent going given The Killer has had over 200 reviews.
Here's ShortList's take: "Don't let the fast cuts of the intro deceive you, The Killer is a delicious slow burn of a movie. Michael Fassbender shines as a hitman thrown into a situation that is alien to him: getting a hit wrong. From there he meticulously and analytically traverses the world to get revenge and fix the mess he is in, showcasing his cold, calculating talent for killing - and it's all soundtracked to The Smiths for good measure."
CNN writes: "The Killer has an old-fashioned feel and still manages to nail its target by bringing dashes of freshness, wit and unpredictability to this well-worn genre."
The Daily Beast says: "It's arguably the greatest expression yet of Fincher's style and worldview—caustic, unrelenting, and wickedly funny."
Looper reckons: "Though the film's neo-noir nature allows Fincher to indulge in some sinfully entertaining displays of violence, much of its actual power lies in using the protagonist's chosen vocation as an entry point into commentary on the nature of the gig economy."
Screen Zealots says it best, noting: "It's like Fight Club and The Girl With the Dragon Tattoo came together to create the most Fincher-y movie ever. This film is a mood, and that mood screams David Fincher."
Not everyone is a fan, with The New York Times describing The Killer as 'boring'" "The character is boring and so is this movie, but like the supremely skilled Fincher, who can't help but make images that hold your gaze even as your mind wanders, Fassbender does keep you watching.
Salon also isn't a fan, explaining: "The Killer's target dodged a bullet. Viewers who skip this film can, too."
The Killer marks the fourth Netflix venture for David Fincher, having already brought the superb Mindhunter, Love Death and Robots and Mank to the streamer.
Fincher has nothing but praise for Netflix, too, saying in a recent interview that the streamer has the best "quality control" in Hollywood.
It has also been confirmed that Netflix is working on other things with David Fincher. Speaking to Collider, Netflix Film chief Scott Stuber said: "We have a lot in development with him. He's a Netflix treasure in a lot of ways. I mean, he really amplified the company, brought it to life, was one of the first artists, if not the first, to really say, I'm willing to make my stories here."
The Killer is part of ShortList's What To Watch guide - updated weekly.
Related Reviews and Shortlists