ShortList is supported by you, our amazing readers. When you click through the links on our site and make a purchase we may earn a commission.
Learn more
Netflix has a record-breaking hit on its hands, thanks to Suits revival
Netflix has done it again with its latest streaming success.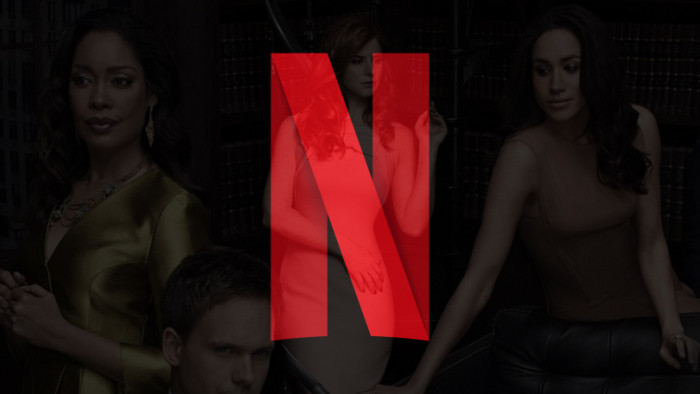 We often talk about brand new Netflix shows that come out of the gate with guns blazing, grabbing attention from all corners. This latest record is a little different.

Suits has set a new record, according to US ratings body Nielsen. That's right, the show that began in 2011, ended in 2019, and was Meghan Markle's best-known role. It's bringing in the numbers.
Suits has become the first show to register 3 billion watched minutes a week for seven straight weeks in Nielsen's streaming data, after Suits returned to Netflix in June 2023.
These figures are based on US streams on both Netflix and Peacock, which currently also offers the show over in the US.
Since its return Suits has racked-up 26.5 billion minutes viewed, or around 442 million hours, among US viewers.
Suits has been beaten on that front, by Stranger Things's 2022 run around the release of season four, which saw it rack up 35.5 billion minutes over eight weeks. However, Suits is for now the most consistent player in steadily maintaining attention over a good long while.
It seems everyone is re-watching Suits and its 134 episodes.
How popular is Suits? We saw Suits bubble up into mid-chart positions for a few weeks after its relaunch, a little higher US-only, in Netflix's own Tudum viewership charts. But Nielsen works a little differently, letting the collective power of Suits's nine seasons shine. It also relies on a panel of actual viewers, whose streaming habits are extrapolated to give nation-wide estimates.
Nielsen has provided US streaming data in this fashion since 2020. Nielsen's streaming charts have been around a while, but have naturally missed a stack of former streaming phenomena.
Nevertheless, this isn't the first Nielsen record achieved by Suits. It hit a record 3.698 billion minutes viewed in the week of July 10 to 16, beating a weekly record it had set the week before.
With all the chatter surrounding Suits's renewed popularity, Hollywood Reporter asked show creator Aaron Korsh if he intended to bring the series back.
"It's really hard work to come up with plots for a show that you love and care about and want to be great, so I'd never put a second of thought into it without someone saying, "We want to do this," because it's just torture to me," said Korsch.
Would it even be sensible for Suits to return if much of the attention has its inception in a curiosity around Meghan Markle's original acting career? Answers on a postcard.
What to Watch: the best new Netflix shows and movies that you should be watching...
Related Reviews and Shortlists