ShortList is supported by you, our amazing readers. When you click through the links on our site and make a purchase we may earn a commission.
Learn more
LEGO Super Mario: every set revealed
Not quite a videogame, not quite a LEGO set - so just what is LEGO Super Mario?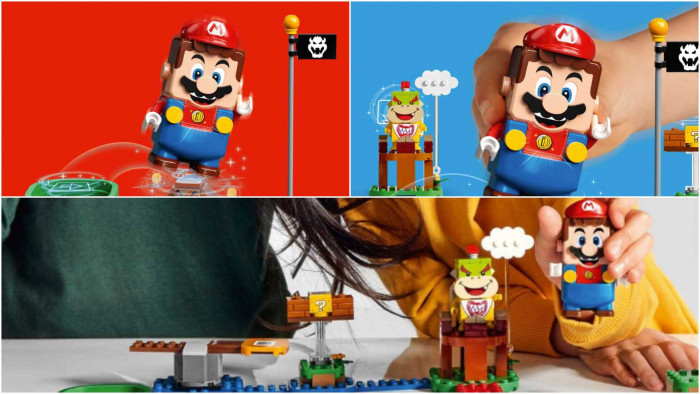 First there was a cryptic tweet on March 10th (Mar10), Mario Day. Then there was silence. We were all left on tenterhooks for some 48 hours, trying to figure out just what the hell LEGO and Mario were planning together.
And now we know. Mario and LEGO have created the ultimate toy team-up, revealing a partnership that is set to "change the way people interact with Super Mario in the physical world and engage in LEGO experiences."
What does that actually mean? Well, LEGO and Nintendo have created an interactive toy like no other. Here are 5 things that we know about the hook-up so far and head to the bottom of this guide for all the LEGO Super Mario sets available...
The LEGO Super Mario Adventures with Mario Starter Course cost £49.99 - Order now

---
1. LEGO Super Mario is not a video game LEGO is clear to point out that this Mario isn't a videogame, but there are certainly game elements, just a bit more IRL. For instance, there are animated, light up elements to Mario that are triggered when you go over certain things - it's unclear if anything you do with the set is linked to an app, however.
2. LEGO Super Mario is not a traditional LEGO set While the LEGO set looks like LEGO, it's definitely got more interactive elements than a traditional LEGO set. It also looks like it's been made from lots of little sections, so we reckon this is a game that you will be able to build over time with different add-ons.
3. Mario will be able to collect coins in real life The teaser video shows LEGO Mario jumping on top of Goombas and the like and automatically collecting points as a result. These coins are shown on a small LED screen on Mario's chest. His eyes also light up, which shows that there's going to be a decent bit of interactivity involved in the game.
4. LEGO Super Mario uses the latest digital tech to work Quite what this digital technology is we don't know. Julia Goldin, Chief Marketing Officer, EVP of the LEGO Group says about the game: "We are very excited to bring Mario into the physical world through interactive and social LEGO play. With this experience we will help millions of kids with love for Mario to engage and play in a completely new way, where they are in control of creating and playing games with their favourite character. By seamlessly incorporating the latest digital technology, LEGO Super Mario is a highly social, interactive and collaborative experience for kids."
5. You are in control of this LEGO Mario World Again, LEGO and Nintendo haven't teased much but Takashi Tezuka, Executive Officer and Game Producer of Nintendo, says this about the new game: "I have always liked LEGO products and how they help children use their imagination to play. The new product we created together with the LEGO Group seeks to combine two different styles of play - one where you freely build the world of Mario and the other where you play with Mario in the very world that you have created."

Sounds intriguing - to see the new LEGO Mario in action, watch the video below. Then head to our best LEGO sets and best Nintendo Switch games guide.
---
Every LEGO Super Mario Set revealed
LEGO and Nintendo have revealed every set you can get when the toy is released in August and it's quite a lot. In fact, if you were a LEGO completist then you would need to spend nearly £500.
That's obviously a lot of money, so you may well want to be choosy - here are the sets you can get:
LEGO Super Mario main set LEGO Super Mario Adventures with Mario Starter Course £49.99 - Order now
LEGO Super Mario Expansion sets LEGO Super Mario Guarded Fortress Expansion Set £44.99
LEGO Super Mario Desert Pokey Expansion Set £17.99
LEGO Super Mario Whomp's Lava Trouble Expansion Set £17.99
LEGO Super Mario Piranha Plant Power Slide Expansion Set £24.99
LEGO Super Mario Boomer Bill Barrage Expansion Set £24.99
LEGO Super Mario Mario's House & Yoshi Expansion Set £24.99
LEGO Super Mario Toad's Treasure Hunt Expansion Set £74.99
LEGO Super Mario Bowser's Castle Boss Battle Expansion Set £89.99
LEGO Super Mario Thwomp Drop Expansion Set £34.99 - available only with select retailers
LEGO Super Mario King Boo and the Haunted Yard Expansion Set £44.99 - available only with select retailers
LEGO Super Mario Power-up Packs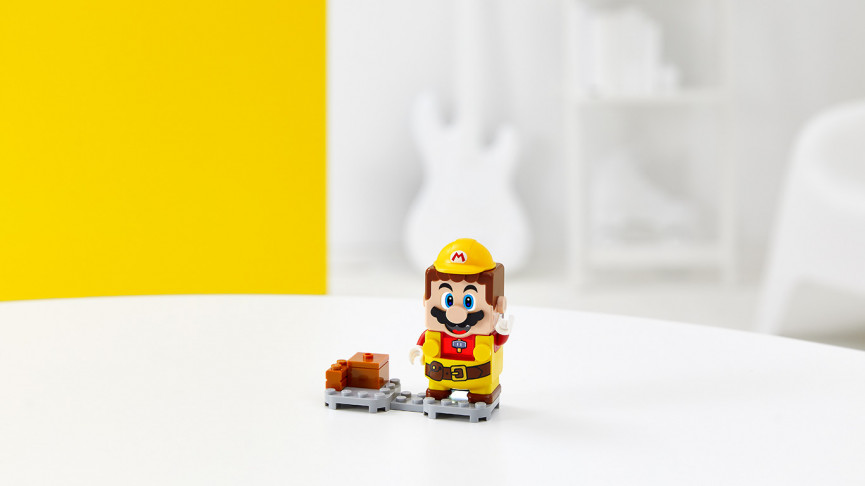 LEGO Super Mario Fire Mario Power-Up Pack £8.99
LEGO Super Mario Propeller Mario Power-Up Pack £8.99
LEGO Super Mario Cat Mario Power-Up Pack £8.99
LEGO Super Mario Builder Mario Power-Up Pack £8.99
LEGO Super Mario Character Packs LEGO Super Mario Character Packs £3.49
Related Reviews and Shortlists