ShortList is supported by you, our amazing readers. When you click through the links on our site and make a purchase we may earn a commission.
Learn more
When he's not promoting Donald Trump's #MAGA agenda, rapper Kanye West obviously fancies himself something of a designer. In the past, he's launched high-concept fashion lines as well as his much-coveted Yeezy sneakers. And now the 40-year-old is showing off the interior design of his $60 million, 8,000-square-foot California mansion.
Referencing the mega-hit movie of 2017 Get Out, Kanye said: "do this look like the sunken place?"
Take a look at the home, designed by Axel Vervoordt, for yourself below. It's really… something.
And the internet's been having a field day, as you can imagine.
---
Read more: Kanye West and Donald Trump had a Twitter love-in and everyone got very angry

---
But we wondered what a professional might think of Kanye's strikingly sparse home.
Here's London interior designer Sophie van Winden from Owl Design (@owldesignlondon) with her expert opinion…
1. Overall design/look
Rating: 5/10
"I'm a really big fan of polished plaster and that overall feeling of serenity and calm, which you can see in Kanye's home. But this is just a bit sparse for my liking. And the furniture layout is slightly odd with the chairs lined up against the wall."
2. How livable is the space?
Rating: 1/10
"It feels like a doctor's waiting room or a museum. So, I would say it's not very livable. It looks stark and uncomfortable, and a bit bland. Like some cold, dark castle from Game of Thrones."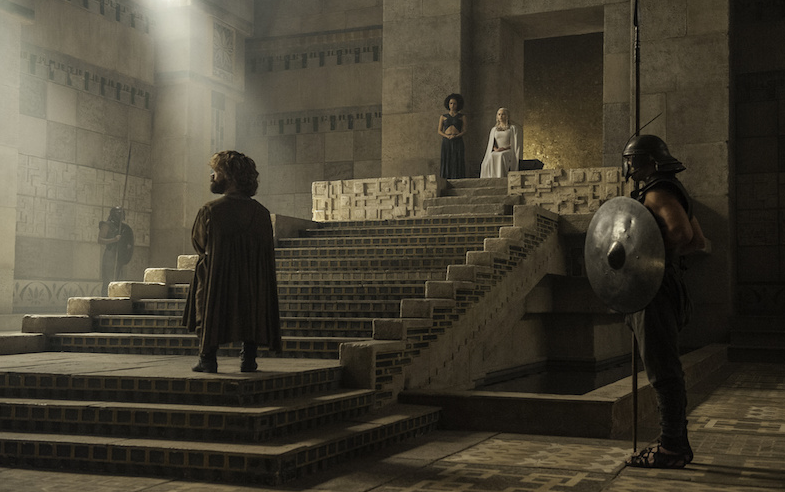 3. Use of colour and light
Rating: 6/10
"The use of daylight is beautiful from what we can see - especially in the hallway shots. While we love the colour of this polished plaster, it generally works best when mixed with other materials and textures, especially warm, earthy tones and natural materials like linen and wood."

4. Furniture and decoration
Rating: 2/10

"Erm, where is it? At Owl Design, we are a definitely not minimalists when it comes to decoration. We love a room that makes you smile when you walk into it, and these shots leave you feeling a bit cold. It looks unfinished. We are fans of Axel Vervoordt's interiors but this is a bit extreme. Maybe there's some art or ornaments coming? Here's hoping."
(Image: Pixabay / Getty / HELEN SLOAN/COURTESY OF HBO)

Related Reviews and Shortlists