ShortList is supported by you, our amazing readers. When you click through the links on our site and make a purchase we may earn a commission.
Learn more
Huge no. 1 streaming hit TV show gets put on indefinite hiatus
The effects of the ongoing writers' and actors' strikes continue to bite.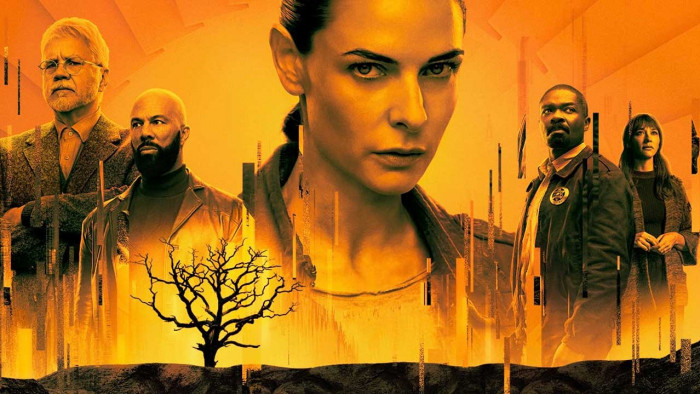 Production of the second season of the one of the best Apple TV shows, Silo, has been suspended indefinitely.
Deadline writes that rather than taking the planned brief break between shooting at different sets, Silo production has stopped "until further notice."
This is a result of the ongoing Hollywood writers' strike, which was joined by actors from the SAG-AFTRA union on July 14. The Writers Guild of America (WGA) strike began on May 2.
The show reached the top spot on Reelgood's Top 10 list back in May, and Silo is not the first show to be affected by the strikes, and it certainly will not be the last.
Deadline also reports that season three of Foundation is expected to be delayed by the strikes too.
The strikes have shut down promotion for upcoming movies, and SAG-AFTRA has warned influencers not to do brand deals with any "struck" companies, which include the major production outfits including Netflix, Disney and Warner Bros.
Promo for Oppenheimer and Barbie managed to squeeze in before the SAG-AFTRA strike kicked in, no doubt helping to assure their record-breaking opening weekend. Barbie grossed $162 over the weekend, in the US alone, while Oppenheimer netted $82 million.
This was director Christopher Nolan's biggest opening weekend since 2012's The Dark Knight Rises.
Shows and movies delayed by the strikes
The list of shows and movies affected by the joint strikes is not going to pile up week-after-week. It already includes The Last of Us Season 2, Stranger Things Season 5, Yellowjackets Season 3, Deadpool 3, Spider-Man 4, Mortal Kombat 2 and the cinematic adaptation of musical Wicked.
Does a barren movie and TV-free wasteland await us in the future? Kinda, although there is some hope for the voracious content-muncher.
According to Variety, 39 independent TV and film productions were given the green light to continue by SAG-AFTRA in mid-July, on the proviso the companies involved agree to adhere to the final agreement that eventually ends the strike action.
These aren't tiny no-name projects. They include the comedy Bride Hard, starring Rebel Wilson, the Mel Gibson-directed Flight Risk and the Rivals of Amziah King starring Matthew McConaughey.
There is currently no planned or provision end to the strike action. The strikes aim to improve remuneration and job security for those involved in the movie and TV industry, and to establish limits on the permitted use of AI in productions.
Related Reviews and Shortlists