ShortList is supported by you, our amazing readers. When you click through the links on our site and make a purchase we may earn a commission.
Learn more
Not that we've been counting, but it's been 655 days – or 15,720 hours – since the last episode of Rick and Morty aired.
Now we've got our first taste of season four. Two tastes, in fact: the calm image of Rick running through a field of wheat, like a certain naughty head of state, and the image below which is considerably less serene. Suffice it to say, the second image is more Rick and Morty than the first, even if Morty himself is nowhere to be seen in either image.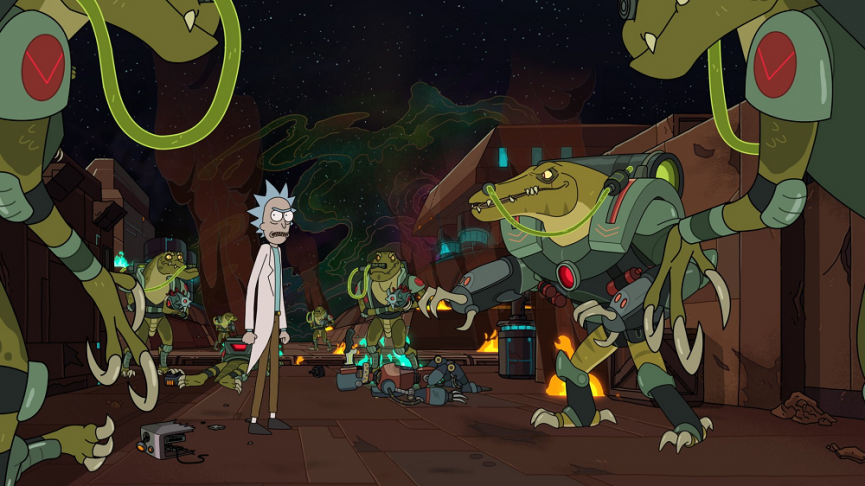 That's all we're getting for now, and we still have four and a bit months until the new season begins in November. We do, however, have confirmation that Dan Harmon and Justin Roiland will never put us through this kind of nightmare again. "I think it's safe to say without fear of being wrong that the gap between seasons three and four will be the longest and last time that it's ever so long that it's ridiculous," Harmon told Entertainment Weekly, adding that the pair are already writing season five.

"Not to get anyone's hopes up, but it is structured into our deal that if we're going strong and fast there are options to deliver more episodes at a time. Adult Swim can say, 'These are on time and great. Do you want to do more instead of taking a break?' And we can then do more. I'd like to see that day. Just knowing it's possible makes me eager for it. I feel like a naughty boy when I'm late."
That's encouraging, but you'll still need something to watch before the ten new episodes arrive in November. Here's our list of the
best TV shows
from the year to catch up on.
Related Reviews and Shortlists